If there's one thing that I love to do when I am playing tourist (especially in a new city), it's to go to a sky bar and can take in the lay of the land from on-high. Over the years I have been lucky enough to visit a fair few so I thought I would compile a roundup of my favourites. Cheers! 
1. Sky Bar – Bangkok
Described as "the most stunning rooftop bar you'll ever see" by the New York Times, Sky Bar Bangkok has some of the best panoramic views of the city. Aptly named, it sits pretty on the 63rd floor of one of Asia's tallest buildings, the Lebua State Tower. Sky Bar made an appearance in the 2011 film, The Hangover II, and has since been commonly referred to as the 'hangover bar'. It's also home to the signature 'Hangovertini', Sky Bar's signature cocktail. I was lucky enough to meet the CEO of Lebua Hotels and Resorts, Deepak Ohari, when I was invited to Frankfurt for the launch of Breeze in Europe.
2. SkyBar – Kuala Lumpur
Located at the top of the Traders Hotel in Kuala Lumpur, SkyBar Kuala Lumpur is a great place to get a view of the city's iconic Petronas Twin towers from on-high, from the 122nd floor. What's more, SkyBar is equipped with its very own swimming pool where you can gather around and enjoy the cocktails and tapas nibbles on offer.
3. Atmosphere at Burj Khalifa – Dubai
It's no secret that Dubai is a destination of superlatives, so it makes sense that it would be home to the world's highest restaurant and bar, located in none other than the tallest building in the world. Located on the 122th floor of Dubai's iconic Burj Khalifa, Atmosphere is the ultimate sky bar, the world over. You're so high up that the views are akin to that which you would see from the window of an aircraft. Expect impressive theatrical cocktails, complete with a dry ice smoke as you take it all in (and of course, get a snap or two).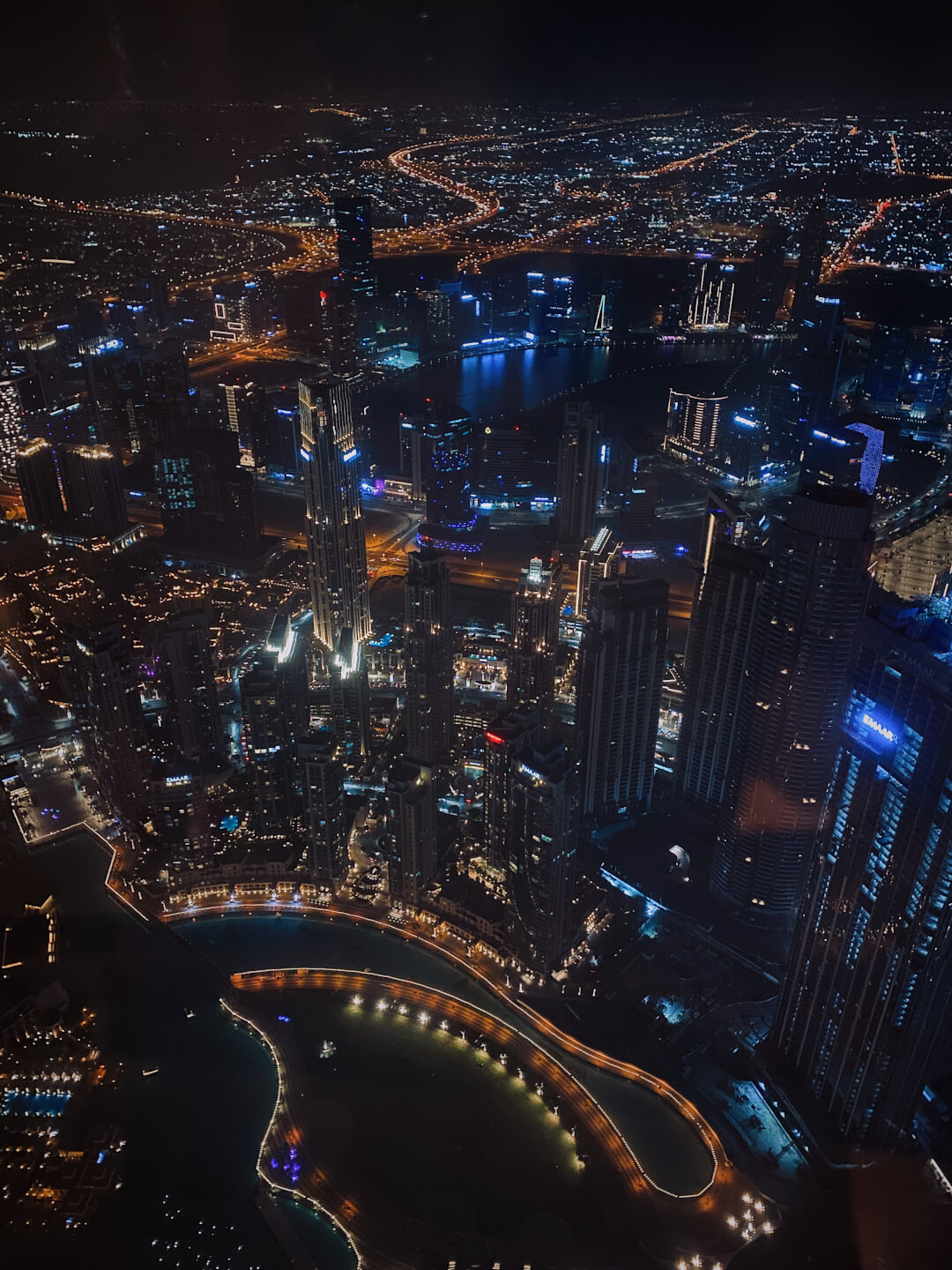 4. 360 wine bar at CN Tower – Toronto
If you love your views as much as you love your wine then 360 wine bar at CN Tower is the place to go. Why? Because it is home to the world's highest wine cellar. What's more, the drinking and dining space completes a full rotation every 72 minutes, meaning you're guaranteed stunning sprawling views of Toronto regardless of where you are sitting.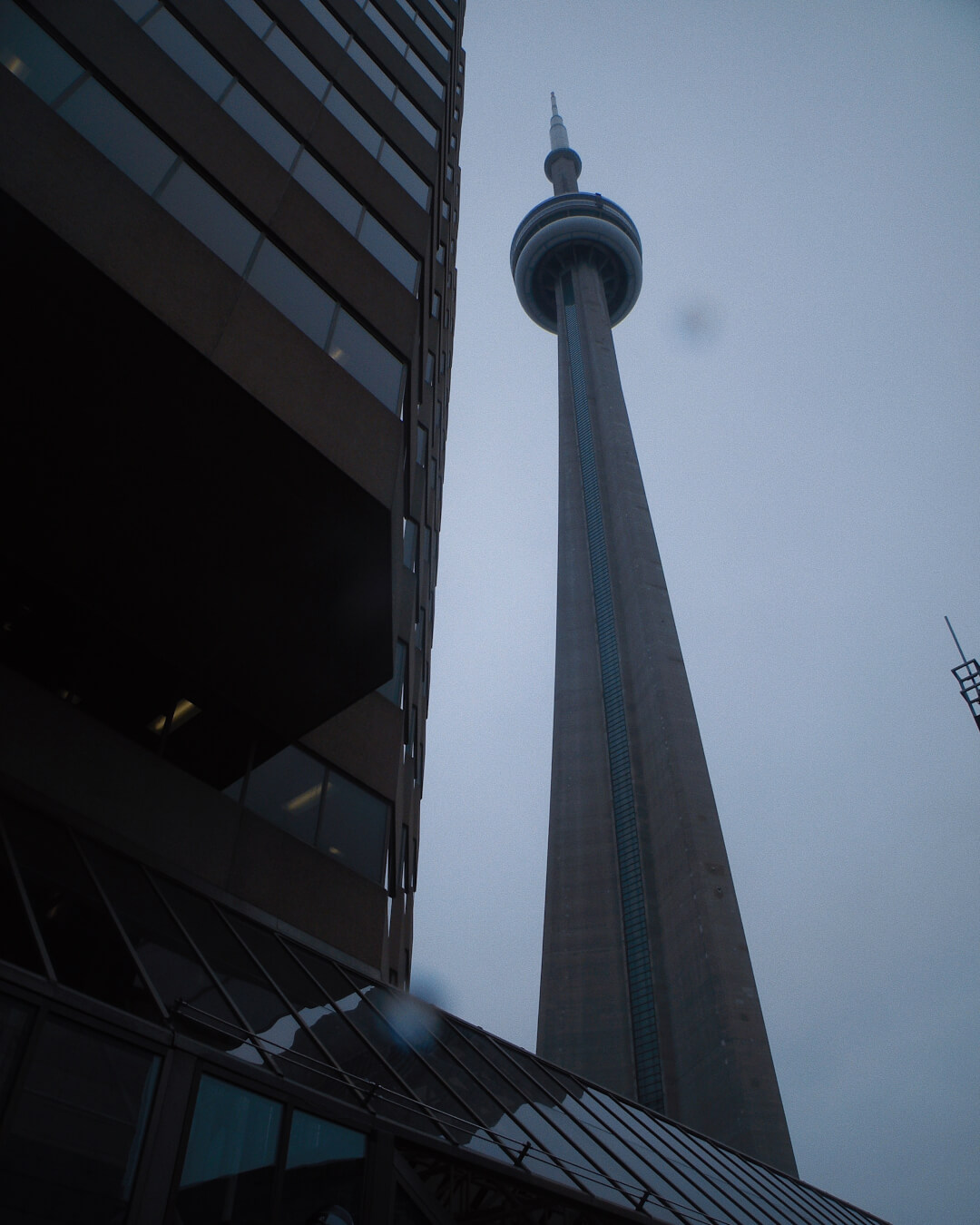 5. Level 43 at

Sheraton Hotel

– Dubai
Dubai has such an incredible lineup of sky bars, so I just had to include another favourite of mine. Although Atmosphere at the Burj Khalifa is unmissable for its own reasons, Level 43 at Sheraton Hotel is open-air and provides a different vantage point. There are incredible views of Sheikh Zayed Road, Downtown Dubai and of course, the Burj Khalifa. You can sip on your tipple of choice from 155 metres up and absorb all of those Dubai vibes.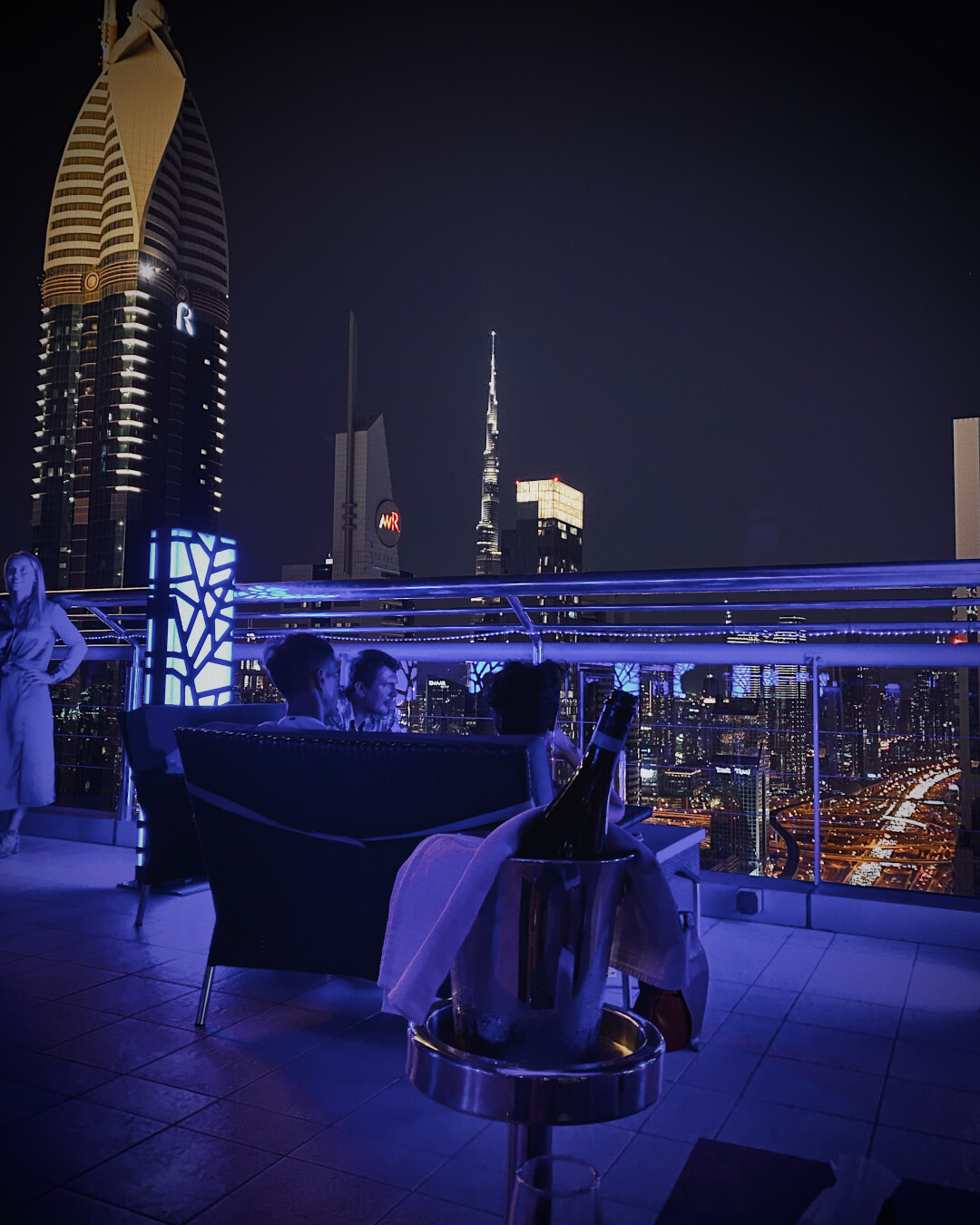 6. Aqua Shard – London
London's ultimate sky bar is without doubt, Aqua at the Shard. There are incredible multi-level views across London, so you'll be able to spot iconic landmarks such as London Bridge and the London Eye. If you fancy something sweet, you can also tuck into a spot of afternoon tea.
7. 1 Altitude – Singapore
Singapore has got to be one of my all-time favourite cities. I just love how slick, modern and futuristic it is. One of the best venues to go to admire Singapore's impressive skyline is from 1 Altitude, located at the top of One Raffles Place. 1 Altitude boasts the highest alfresco lounge, so you can take in all of the incredible 360-degree views as you sip on your Singapore Sling (naturally).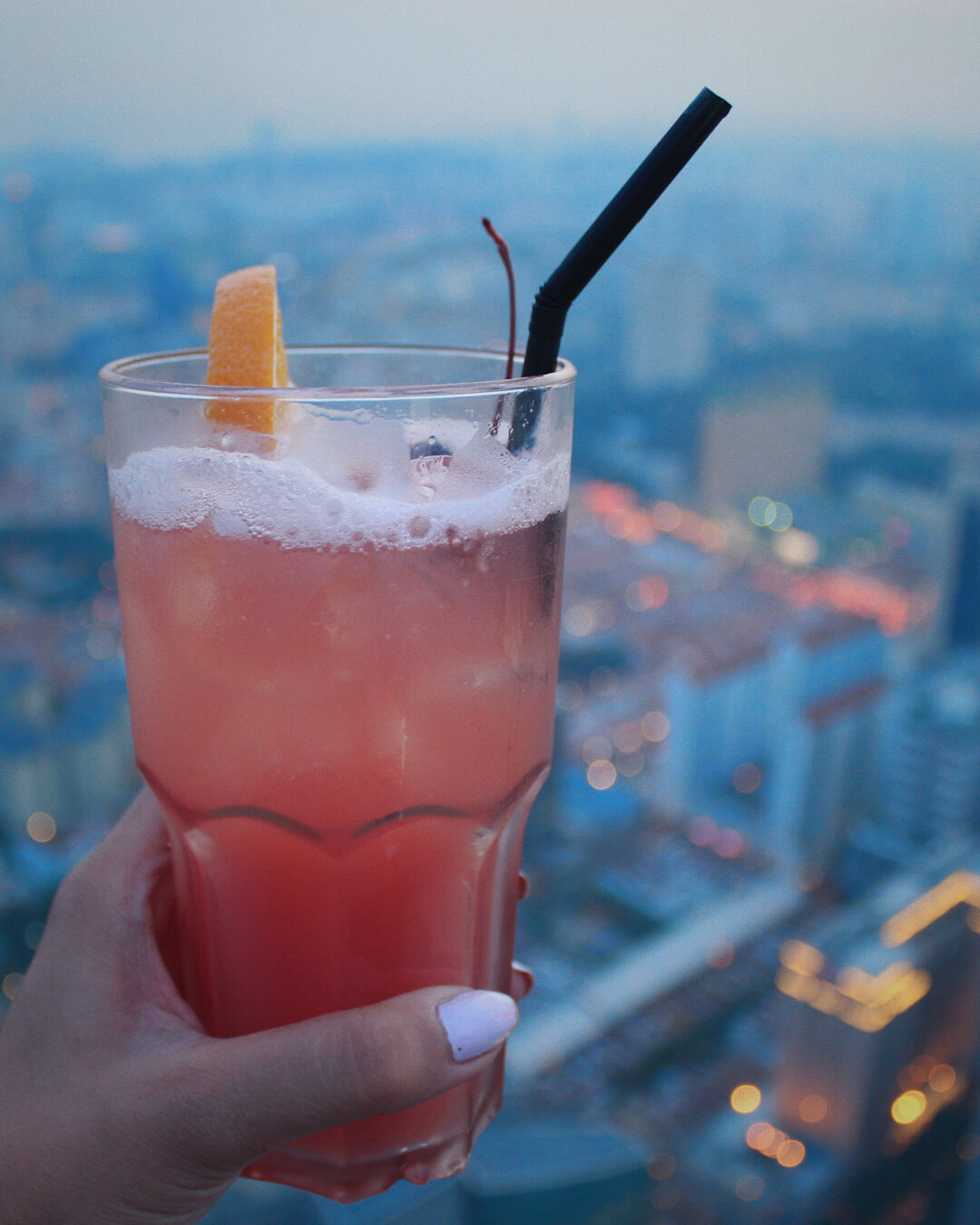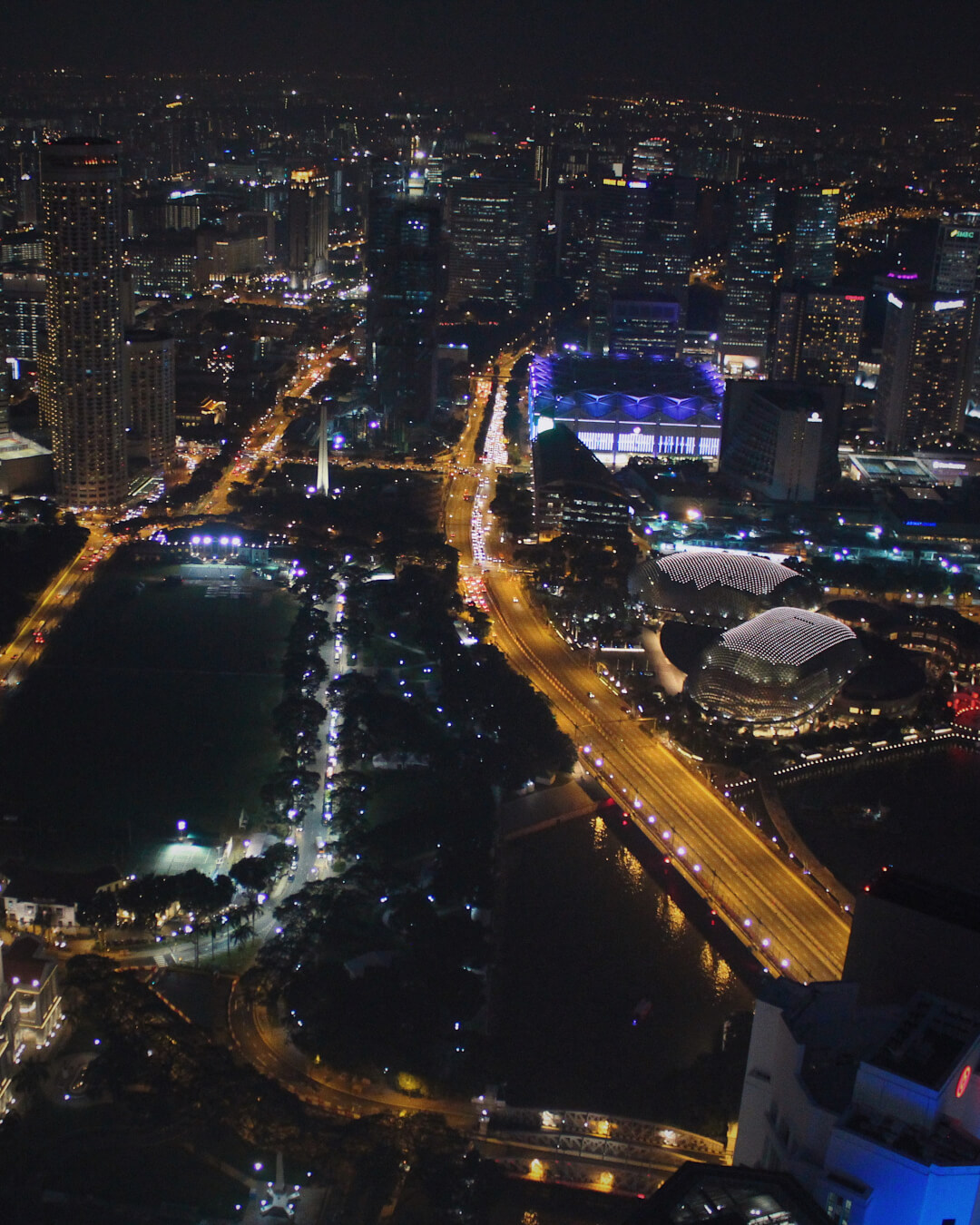 8. 20 Stories – Manchester
Located in the heart of Spinningfields Manchester, 20 Stories is one of the best sky bars in the North of England. It is situated on the 19th floor and is fitted out with floor-to-ceiling glass windows. There's a wonderful restaurant space, along with an open-air drinks terrace where you can enjoy a cocktail or two.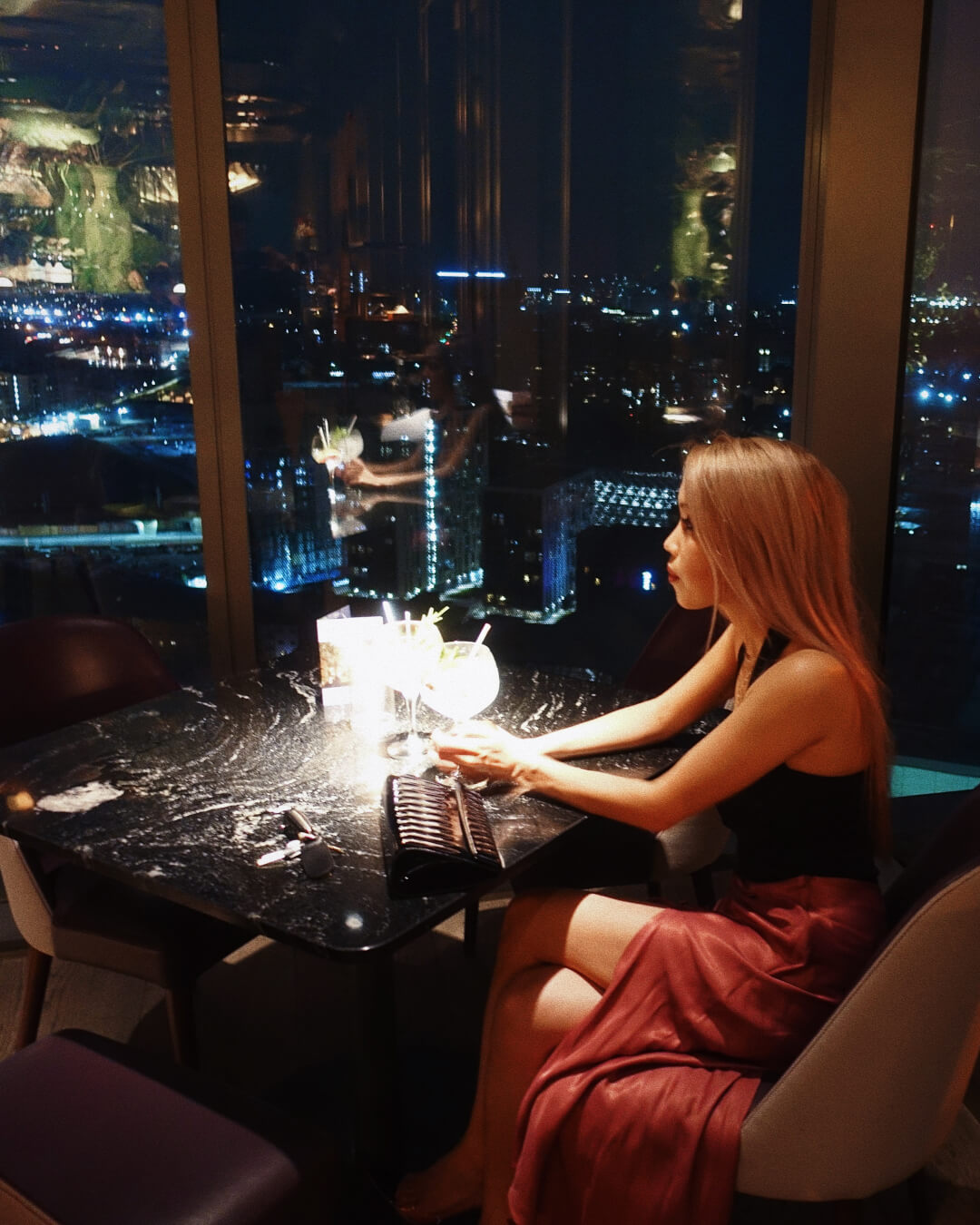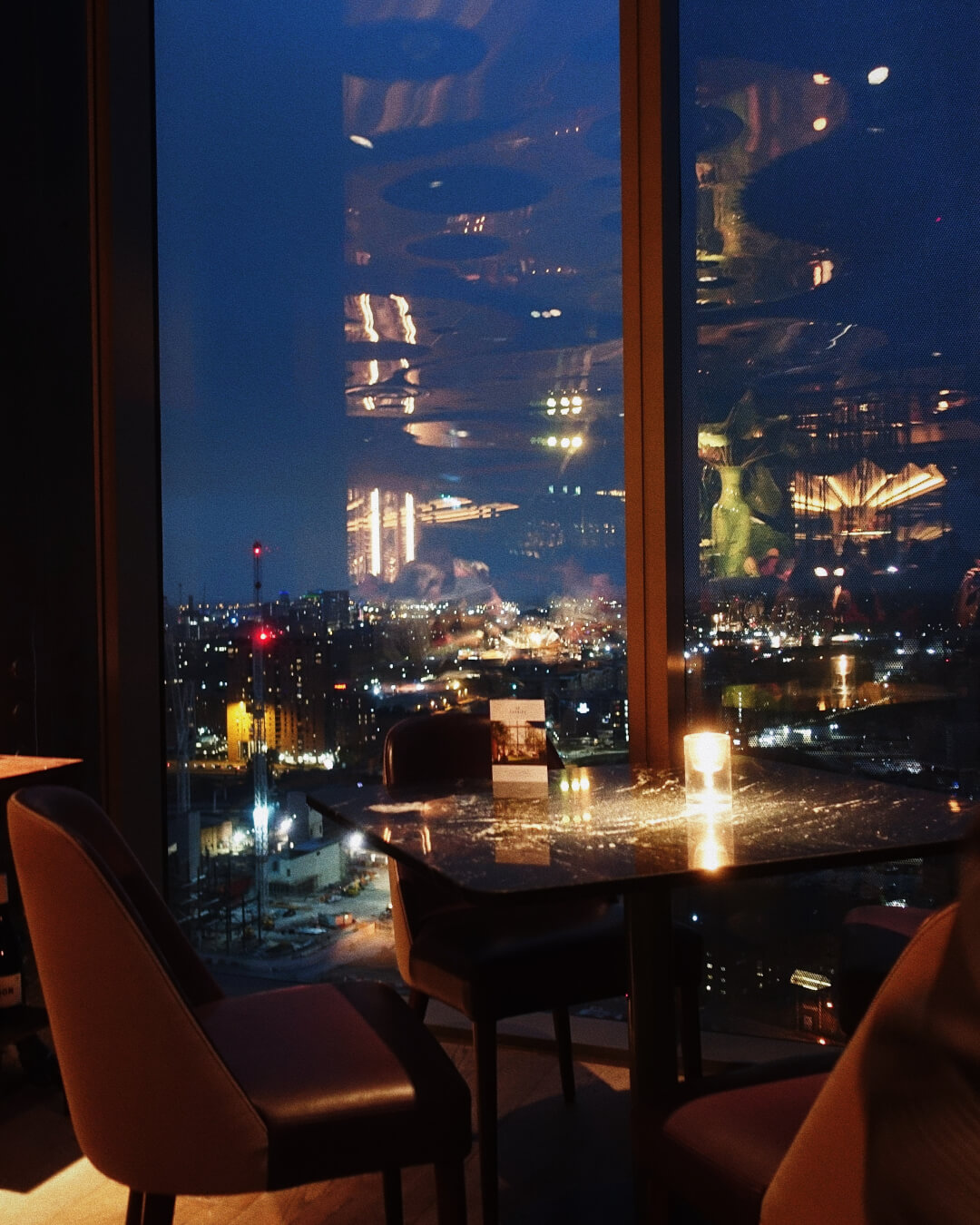 9. Prime at Meliá Vinpearl Hue
One of the main highlights of my trip across Vietnam was visiting Hue. We stayed at the Meliá Vinpearl Hue which was slick, luxurious and only recently opened at the time. We were also lucky enough to have a room right at the very top of this high-rise hotel. On our last night at the hotel, we decided to have dinner and drinks at The Prime restaurant, where there are full views of the citadel. What's more, there's an open-air bar area too. Whether you stay at Meliá Vinpearl Hue or not, I would highly recommend checking out Prime.
10. Eagle's Nest at Sala Arun Hotel – Bangkok
Finally, to round things off we are bringing it back to Bangkok with a rooftop bar, Eagle Nest, at Sala Arun Hotel. From here, you can admire some of the most incredible views of some of Bangkok's most iconic landmarks, particularly Wat Arun, which sits majestically next to the Chao Phraya River. I would especially recommend coming just before sunset, so you can watch Wat Arun light up. It makes for an utterly magical experience and was probably one of my favourite things that I did while exploring Bangkok.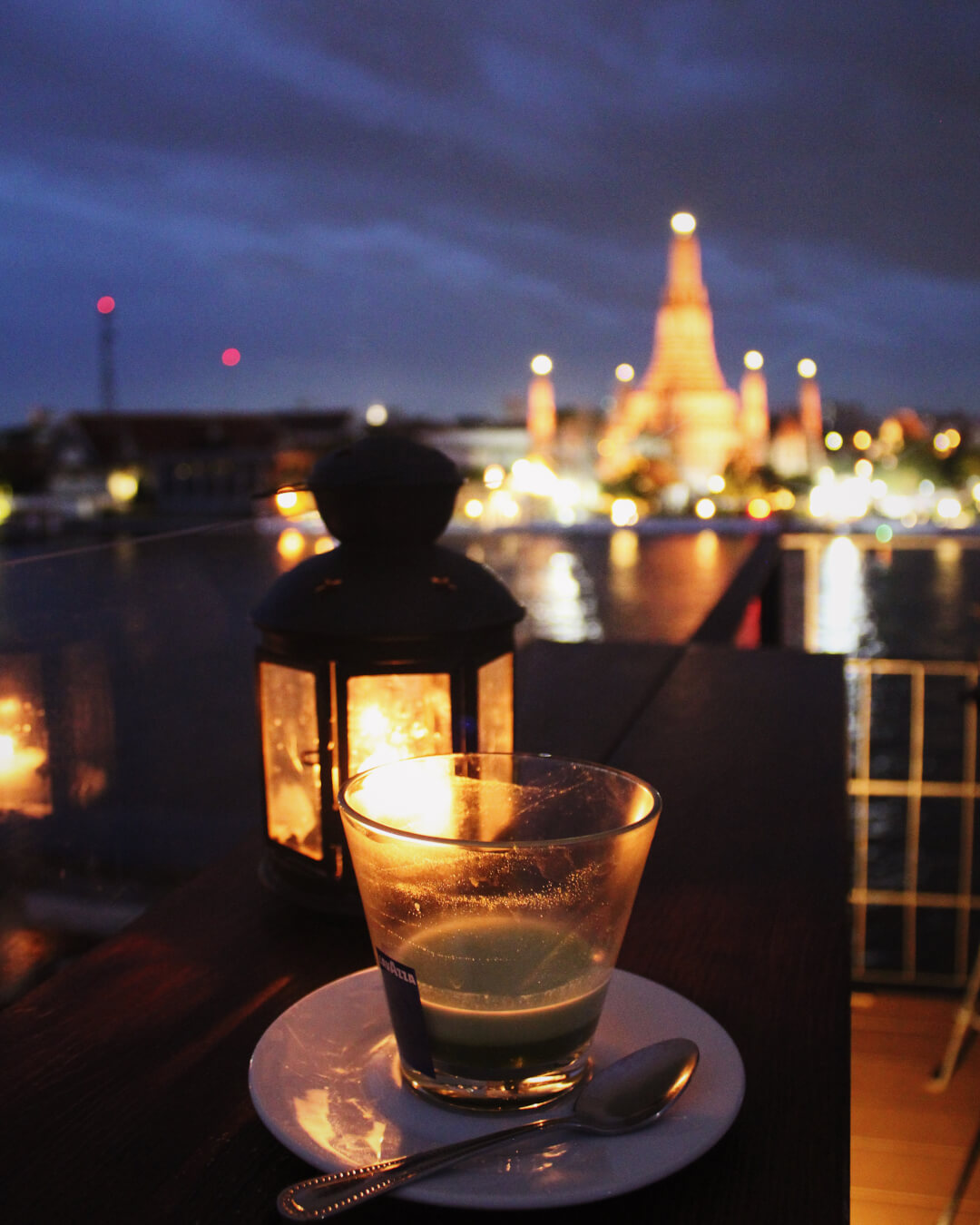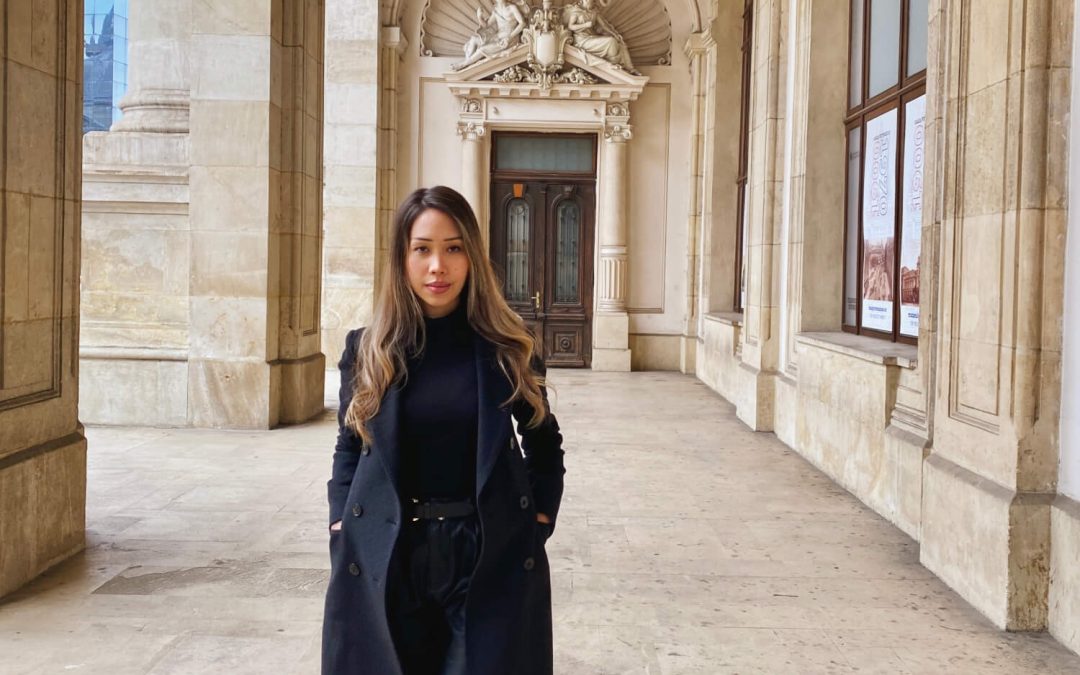 I have always been drawn to places that are slightly off the tourist trail and Romania was one such destination on my travel list. When my brother and I decided to go on a spontaneous festive trip, we thought it would be a good opportunity to visit Bucharest (the...