I've seen a fair bit of Thailand – the last time that I visited the country I spent three months exploring the south islands, Bangkok and the provinces surrounding it.  However, I didn't get a chance to explore the north of the country until my most recent visit.  
There's a wealth of things to explore in Northern Thailand so it definitely warranted a holiday in its own right. 
Elephants in Chiang Mai
During my travels in Northern Thailand, what was without doubt the absolute highlight was visiting the Elephant Rescue Park. In Thailand, elephants can sometimes be mistreated. It's common for holidaymakers to ride them but many don't know that it's incredibly cruel.
The Elephant Rescue Park rehabilitates exploited and ex-circus elephants, nursing them back to both health and happiness. The five elephants in residence have a massive expanse of private land to themselves to roam free.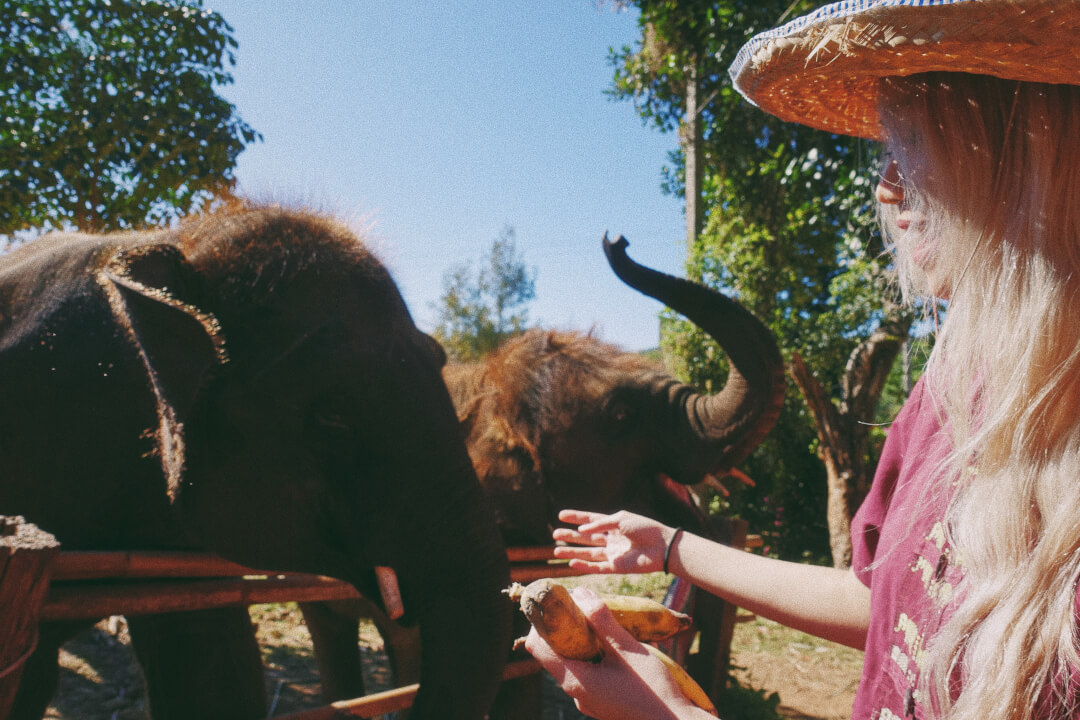 The tours are taken in small groups so that the elephants don't get overwhelmed and you can connect with them.  The guides are ultra friendly and their love and passion for the elephants was clear to see.
First off, we changed into our maroon ensemble with a bamboo hat to boot. The guide explained that the reason visitors are asked to wear this getup is that the elephants are familiar with it. They associate it with friends and more importantly food. When they see visitors walking towards them wearing it, they are at ease…and know that they are about to get fed. 
Elephants are one of the most intelligent creatures on earth and are incredibly friendly and playful if they are in an environment where they feel happy and safe. The level of trust that the elephants have for humans was apparent, despite coming from abusive and exploitative homes.  It's a real testament to the amazing work that the Elephant Rescue Park does.
I spent around four days in Pai, which I would say is plenty of time to explore the local area. On arrival I was a tad disappointed. It was far more backpacker-centric and party-oriented than I had envisaged, which I'm far too old/grumpy for these days. My expectations were verdant mountains, tree houses and water buffalo as opposed to pizza stands and beer pong.
However, when I explored further afield, I discovered that Pai was actually everything I'd hoped it would be and more.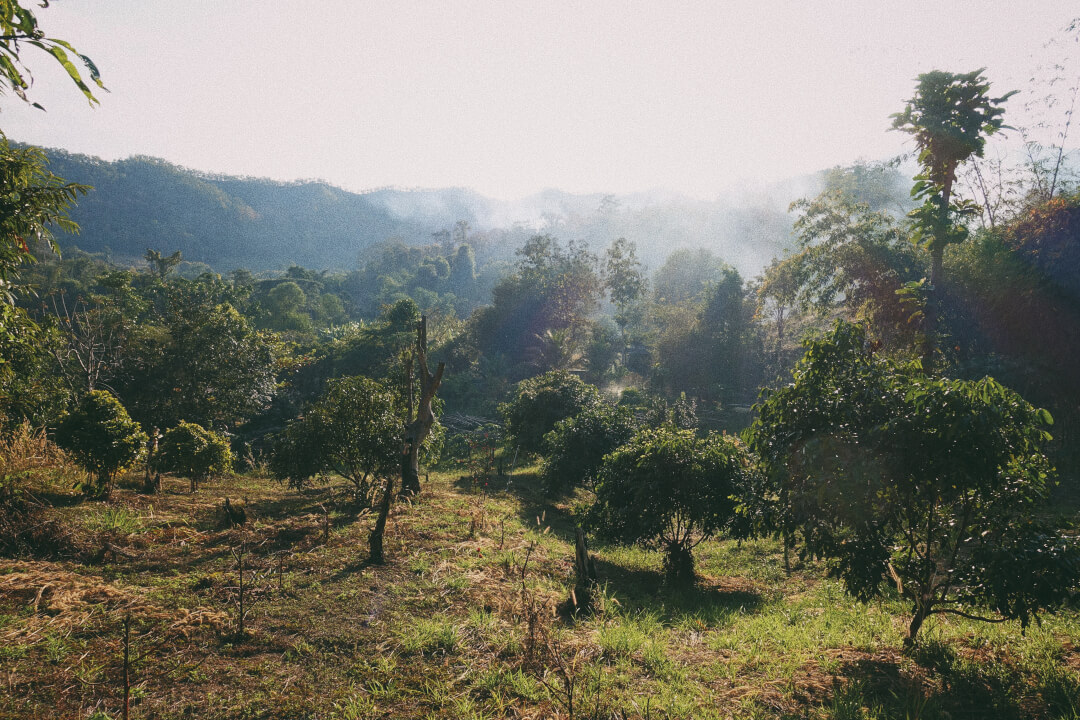 Pai Land Split is a stunning natural formation that is well worth visiting. This geological marvel has a fascinating backstory to it. The farmer who owns the land (which was formerly used for agriculture), woke up one morning to find that the earth had literally opened up, all triggered by seismic activity.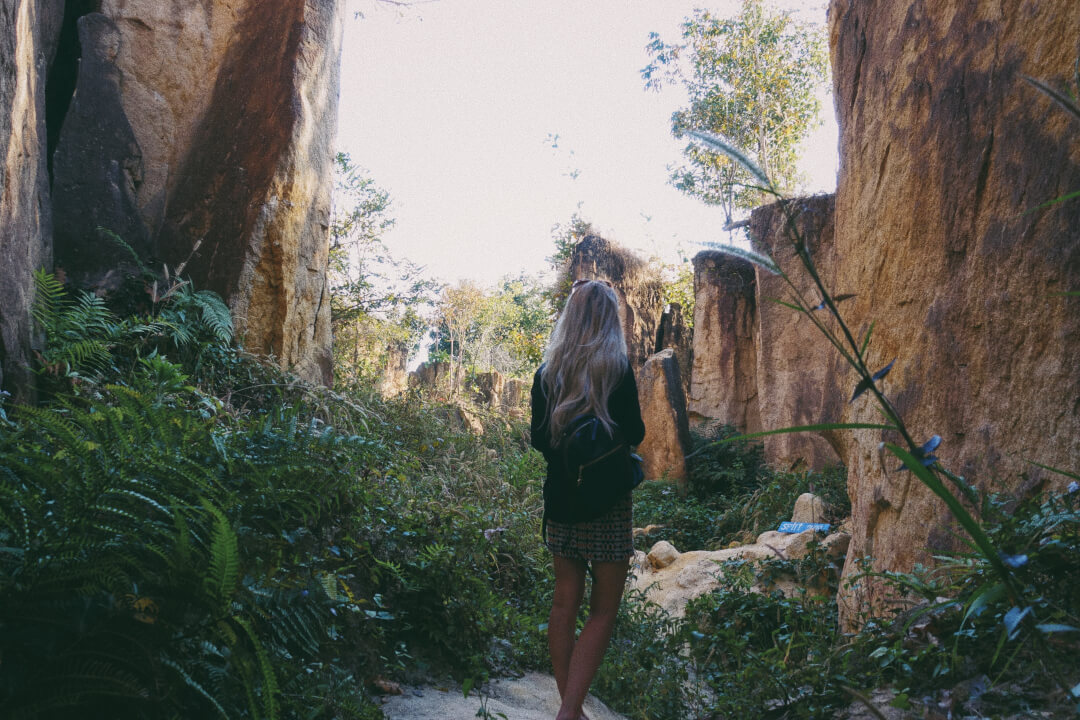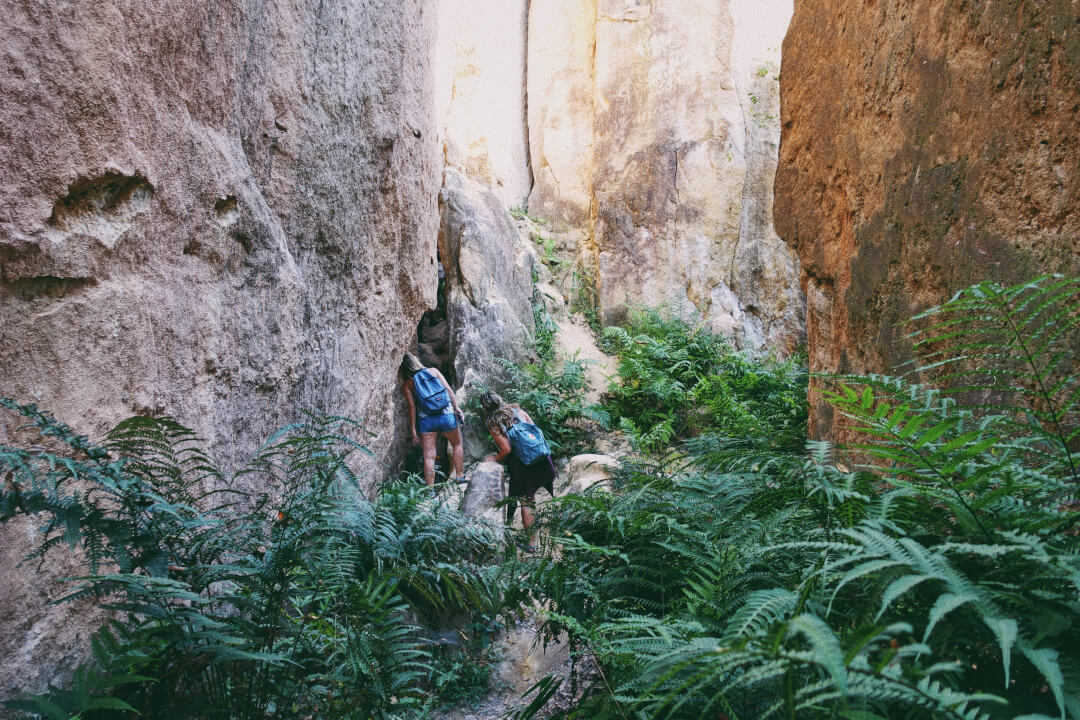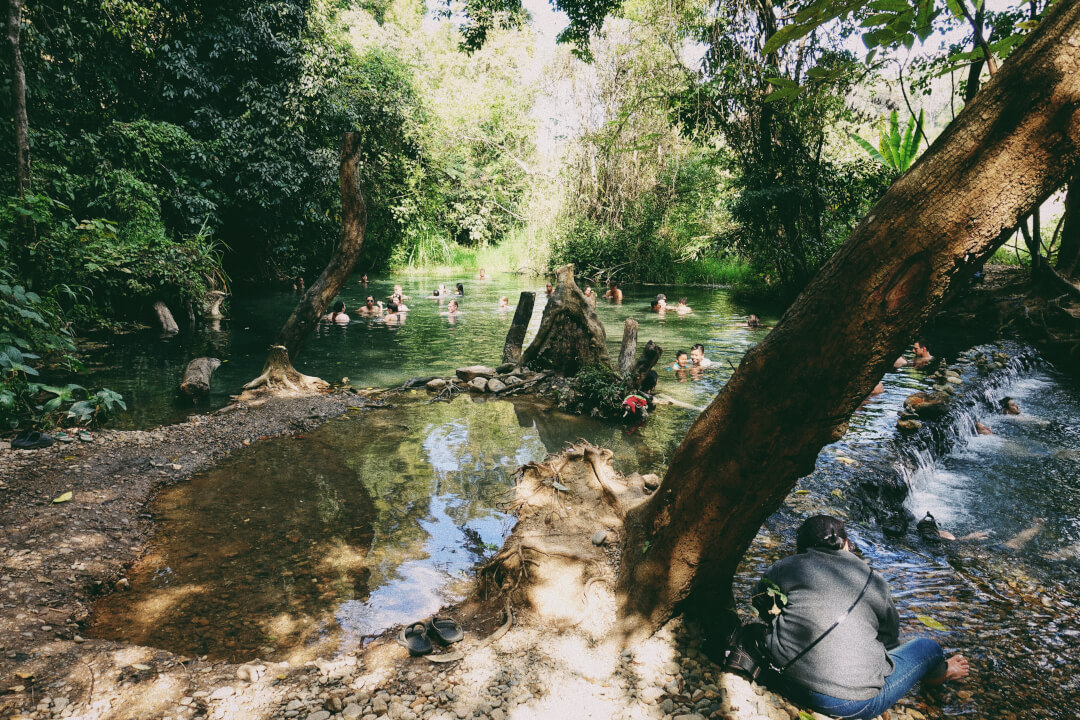 The Temple on the Hill (Wat Phra That Mae Yen) is a must-see. The impressive all-white Buddha is well worth the many steps required to reach it. 
Pai's Yun Lai Viewpoint boasts incredible sprawling views. On a clear day you can see for miles.
If there's one thing that you must do when in Pai, it's to witness the sunset over its famous canyons.  Known as "Kong Lan" in Thai, the Pai Canyons are a spectacular landform.  If you're brave, you can walk across its ridges which are incredibly narrow in some parts, with up to 30m drops either side.
I was lucky in that it was a perfectly clear night when I visited and the sunset was glorious. It was utterly captivating – I can't recommend it enough.
Chiang Mai is Thailand's second-largest city and is a jumpoff point for many other destinations in Northern Thailand. The city has many of the trappings of Bangkok, with a much more chilled out pace of life. There are temples, markets, an abundance of amazing cafes and restaurants, not to mention some incredible natural scenery just a stone's throw away.
Wat Phra Singh – Chiang Mai
Wat Phra Singh has some impressive gold pagodas. One of the things that I'd really missed about Thailand were its temples. I find them incredibly calming and peaceful. The smell of fresh jasmine and burning incense brings back so many good memories from my first ever trip to Thailand.
Terracotta Garden – Chiang Mai
A wonderful place to enjoy a cup of coffee (or matcha tea if you are a fan like I am) is the Terracotta Garden.  Tucked away in Chiang Mai's Old City, this hidden gem of a cafe is a place where you can enjoy some alfresco peace and quiet. 
Everywhere you look there are moss-covered works of terracotta art amongst the foliage.  It's so wonderfully calming to kick back under the leafy canopy and soak in all of the incredible sights.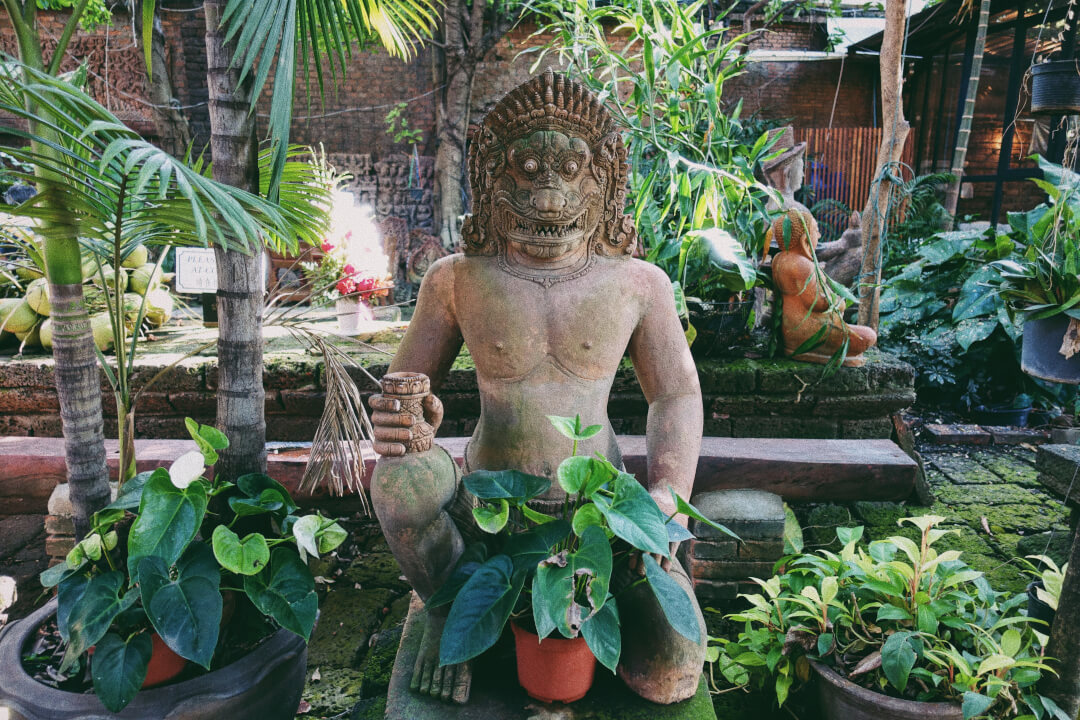 Chiang Mai is packed with artisan, independent (and in many cases) hipster eateries and coffee shops.
SS1254372 Cafe is one such place that is a perfect brunch destination. It is located in the Nimmanhaemin neighbourhood, which is apparently the trendiest part of the city.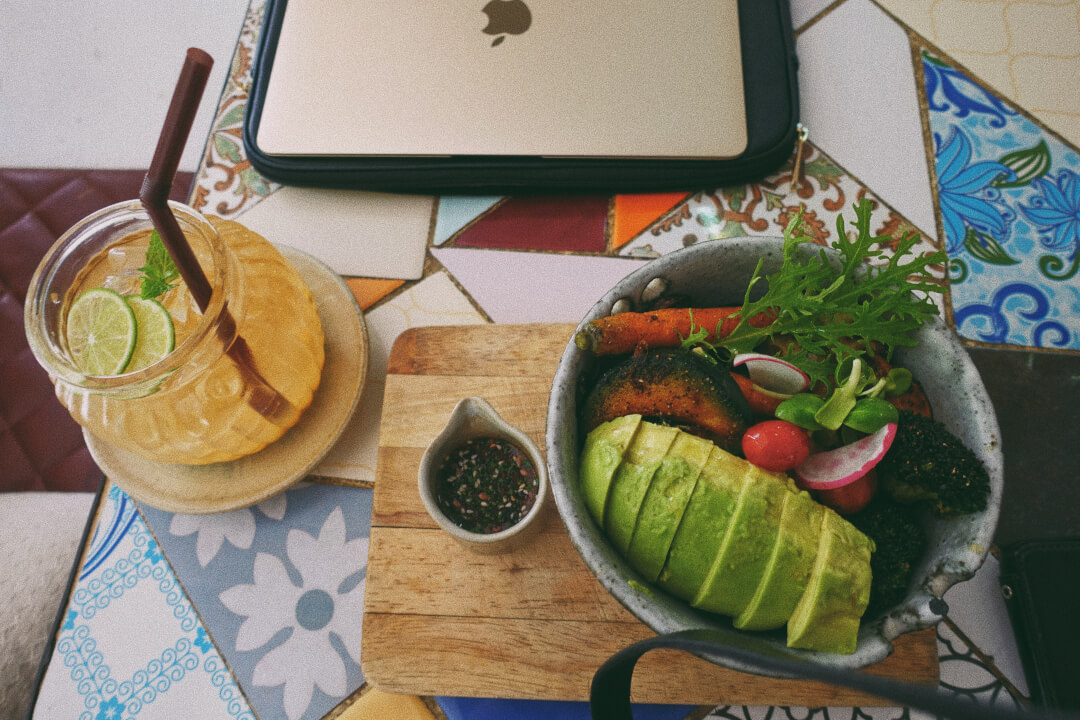 White Temple – Chiang Rai
If you visit the north of Thailand, a trip to the White Temple is a must. "Wat Rong Khun" (as it's known in Thai) is located just outside of Chiang Rai and is without a doubt one of the most aesthetically impressive temples in the whole of the country.
It looks out of this world with its painstakingly intricate details, not to mention its unique all-white colour. The temple was created by Thai artist, Chalermchai Kositpipat. Its contemporary design, which is unlike any other Buddhist temple in the county, caused controversy during its construction for being non-traditional. However, its uniqueness is exactly what has helped to put it on the map.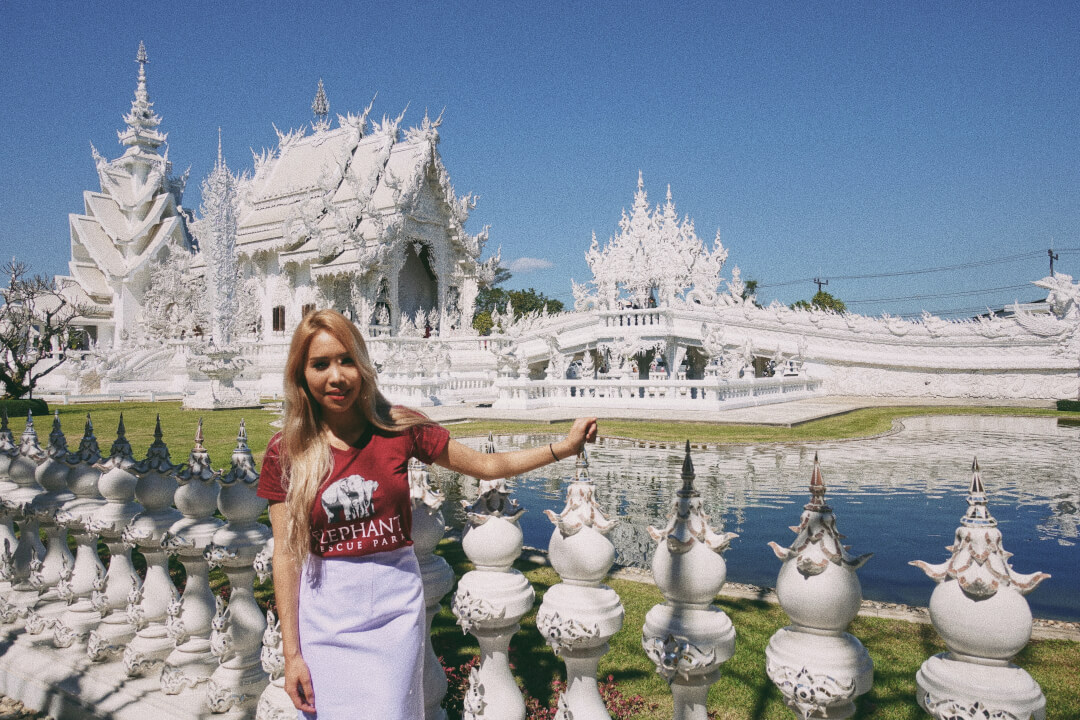 As you walk over the bridge towards the temple, there is a sea of desperately extended hands reaching up towards the sky, resembling the sort of nightmarish scenes that Dante might have conceived. They represent desire, human suffering and hell. There's a strange juxtaposition between this and the bright white backdrop of the temple, which is said to represent the purity of the Buddha.  Many aspects of the temple are symbolic, making it all the more fascinating.
Like many Buddhist temples, taking photos inside is forbidden.  However, what's unlike many other Buddhist temples is its unexpected interior.  Its walls are decorated with impressive, hand-painted murals of what I would describe as psychedelic depictions of pop culture.  There are characters from Star Wars, Harry Potter and even pictures of celebrities such as Michael Jackson, all interspersed with dystopian scenes. 
Excursion to Laos
During my travels in Northern Thailand, I took a little day excursion of Laos as part of a day tour. The Laos border was just a short boat ride away and it was interesting to get a little insight into Laos. A county that I have not yet explored in detail but that I hope to in the future.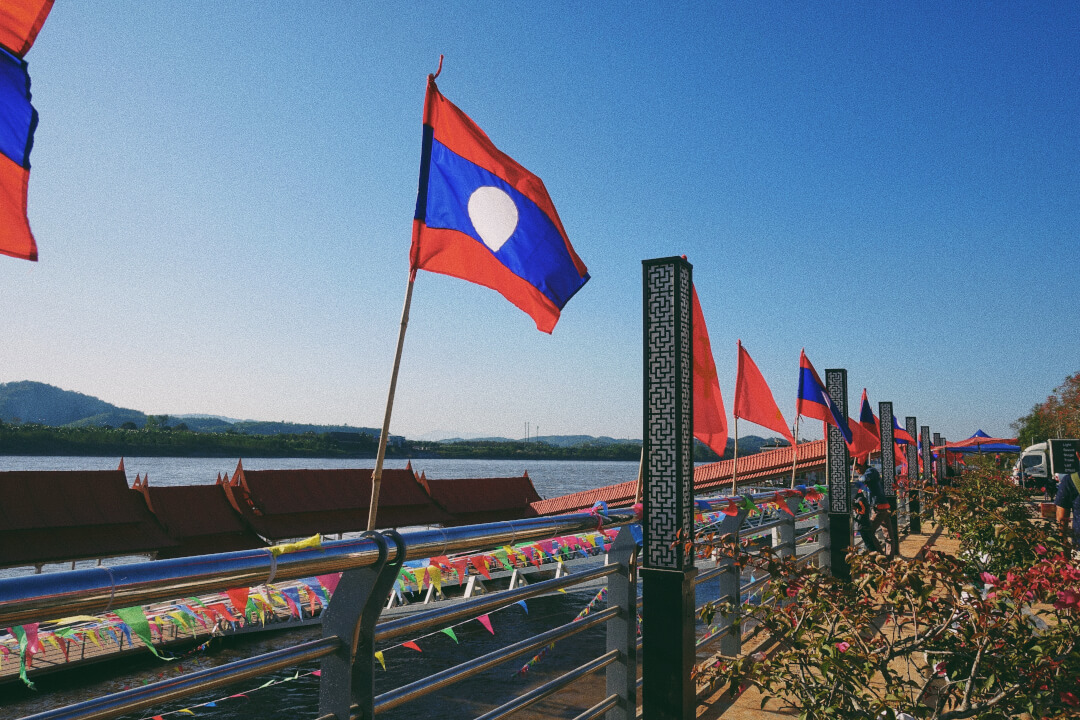 As I grew up in Cornwall, I've always had a soft spot for Celtic destinations. Among the famous Celtic lineup is Wales, a land of castles, rugged coastline and stunning mountainous national parks. During my time living up North, North Wales was one of my favourite...