New Zealand has been on my travel list for as long as I can remember and the incredible natural scenery that I've heard so many people waxing lyrical about was the main pull factor for me. I can definitely say now that the scenery really is as amazing as envisaged. Particularly the mountains, some of which seem to reach up to the heavens.
One of the best ways to see the south island of New Zealand is via a road trip. In many cases, the views that you enjoy when travelling from location-to-location are the real highlights and there are plenty of viewpoints to pull over and take them in en route.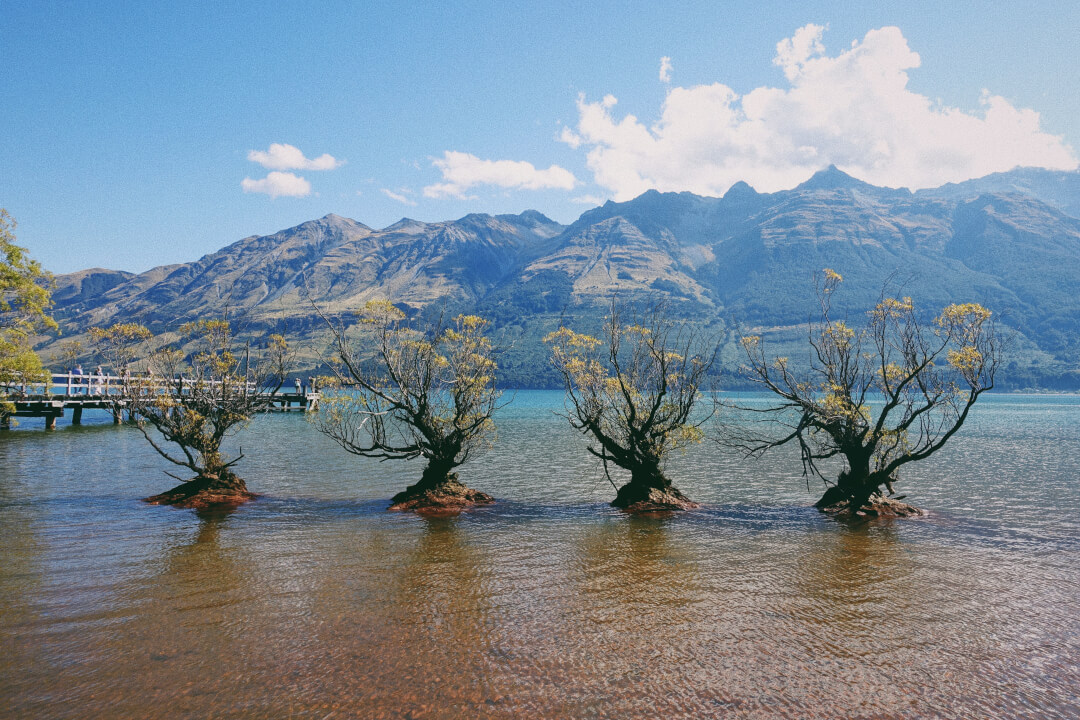 Glenorchy and Arrowtown
Glenorchy is just a 45-minute drive from Queenstown and is a stunning location – as such, it was featured in the Lord of the Rings Trilogy.  It's an unbelievably stunning destination and was a real highlight of my time in New Zealand. Arrowtown is 25-minutes from Queenstown and is a quaint former mining town. It's popular with tourists and there are many boutique shops and restaurants to check out. 
Queenstown
Queenstown is an incredible city, set amongst a breathtaking collection of mountains. It was by far one of my favourite places that I visited in the south island of New Zealand. It's a destination that has it all: incredible mountain ranges, stunning lakes and a great overall vibe.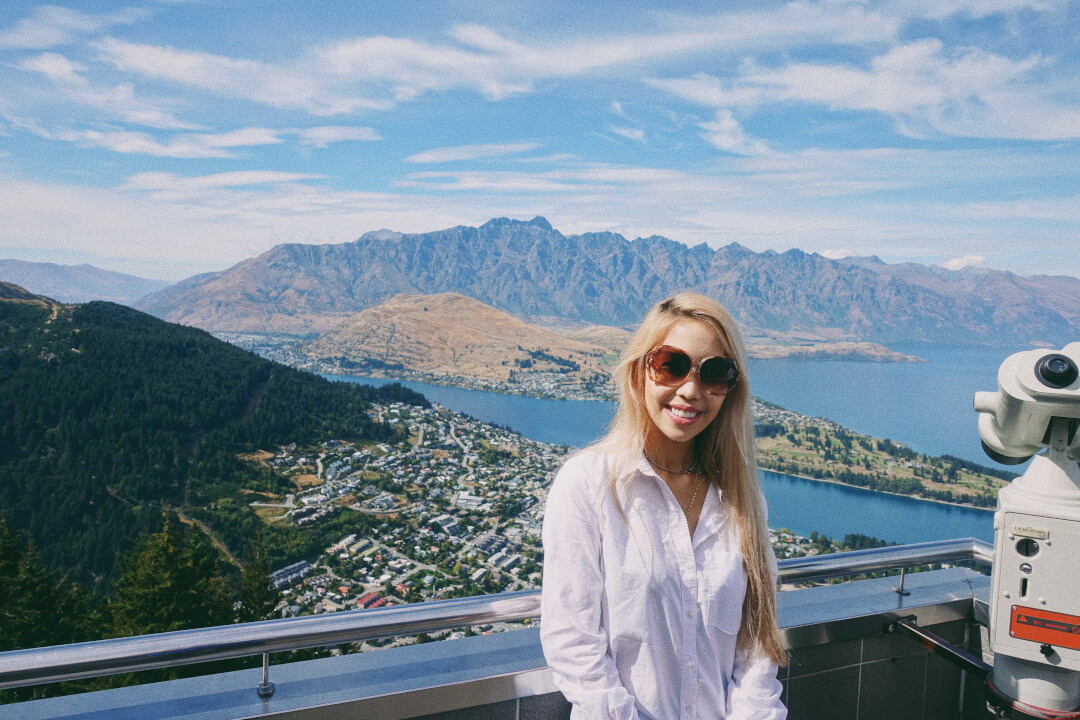 Skyline

gondola trip – Queenstown
One of the best ways to take in Queenstown from on-high is to jump in a Skyline gondola. The short, steep, bouncy ride takes you to the top of Bob's Peak where you can enjoy the sprawling views.
Furgburger and Ferg Bakery – Queenstown
No trip to Queenstown would be complete without trying a famous Furgburger. In fact, more often than not there's a massive queue to get one. Having had one myself, I can see why they are so popular. They are well worth the wait – I had the tofu Furgburger several times during my time in Queenstown.
Just next door is Ferg Bakery, where you can bag a selection of pastries, cakes and doughnuts. During my time in Queenstown we got into a bit of a routine of getting a Furgburger for dinner and getting something for the bakery for dessert (healthy I know!).
Lake Wanaka
The views were simply incredible driving past Lake Wanaka. I don't think I've ever seen water so reflective – it almost looked quite surreal.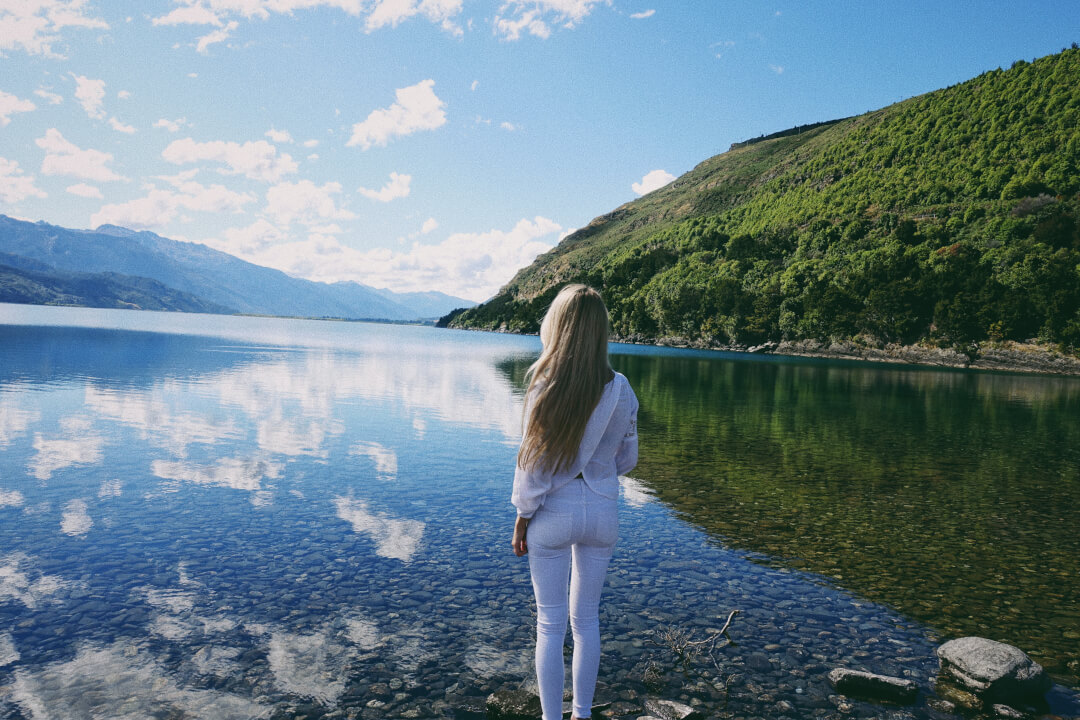 Pancake Rock – 

Punakaiki
Located in Punakaiki, the Pancake Rocks are not to be missed. The stunning natural rock formations are epic in proportion and were like nothing I've personally seen before.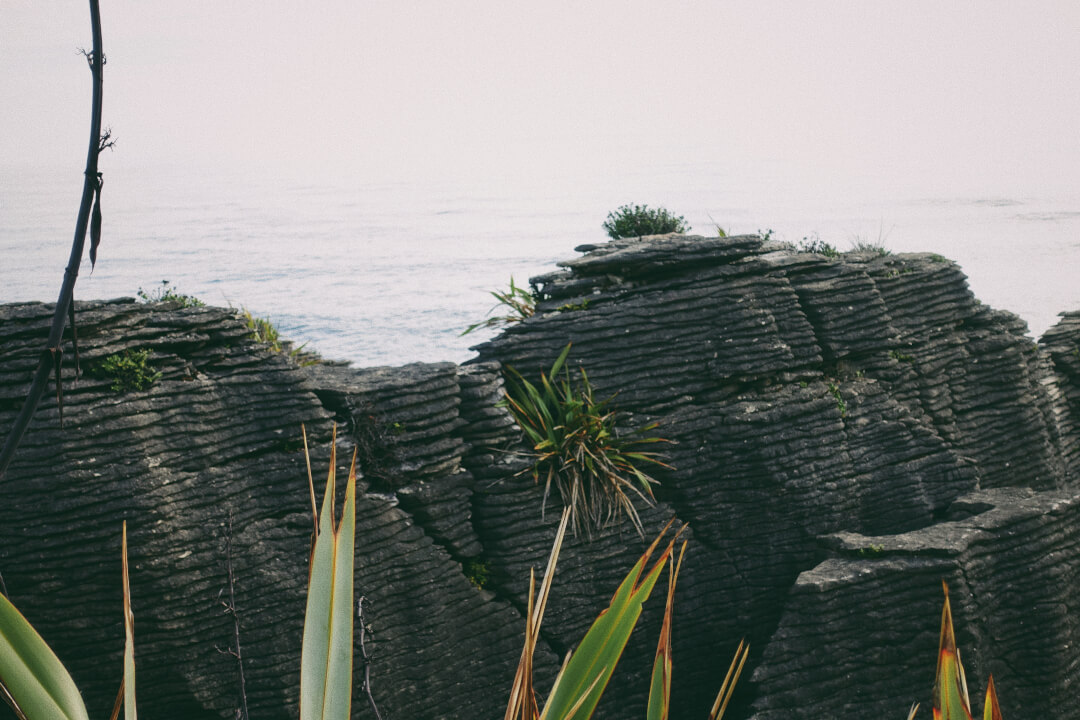 Fox Glacier and Franz Josef Glacier
New Zealand has no shortage of incredible views to admire and there's no dispute that the country's glacial mountains provide some of its most spectacular scenery. Located in the South Island of New Zealand, Fox Glacier and Franz Josef Glacier draw people in from far and wide.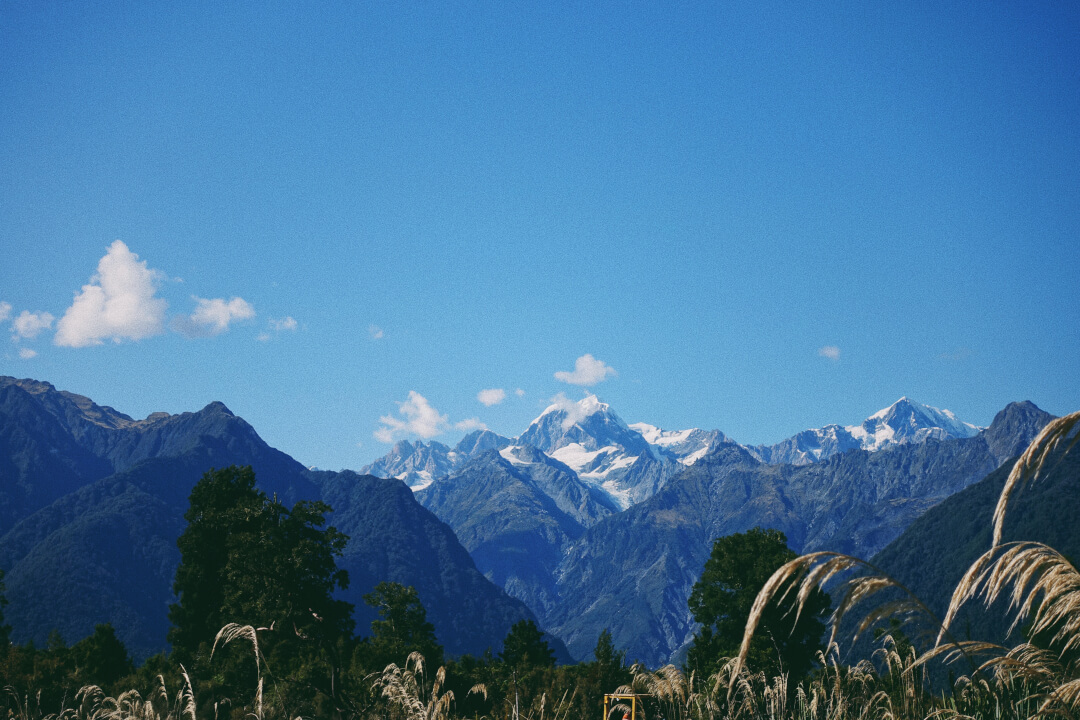 The Franz Josef Glacier and Fox Glacier are about a half-hour drive away from each other, so it's well worth seeing both. It's a popular option to take a helicopter ride to the summit to hike across the glacier but this is heavily dependent on the weather conditions and these very frequently get cancelled if visibility isn't great. 
We were only in the area for two days so rather than risk it, we decided to take the views in from afar.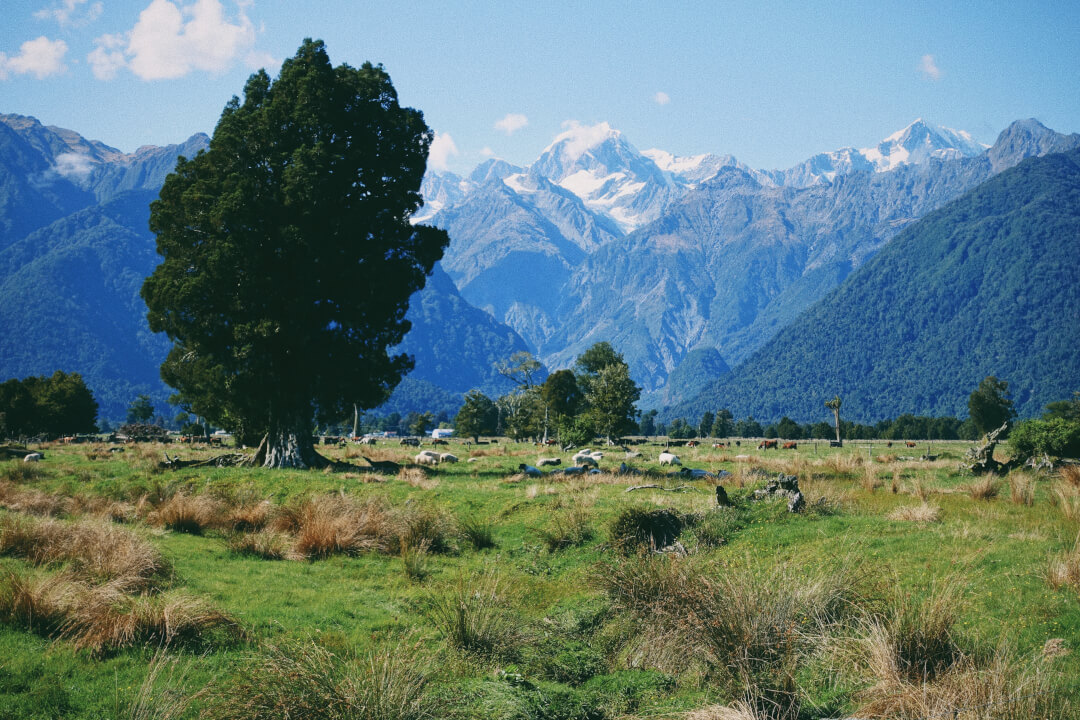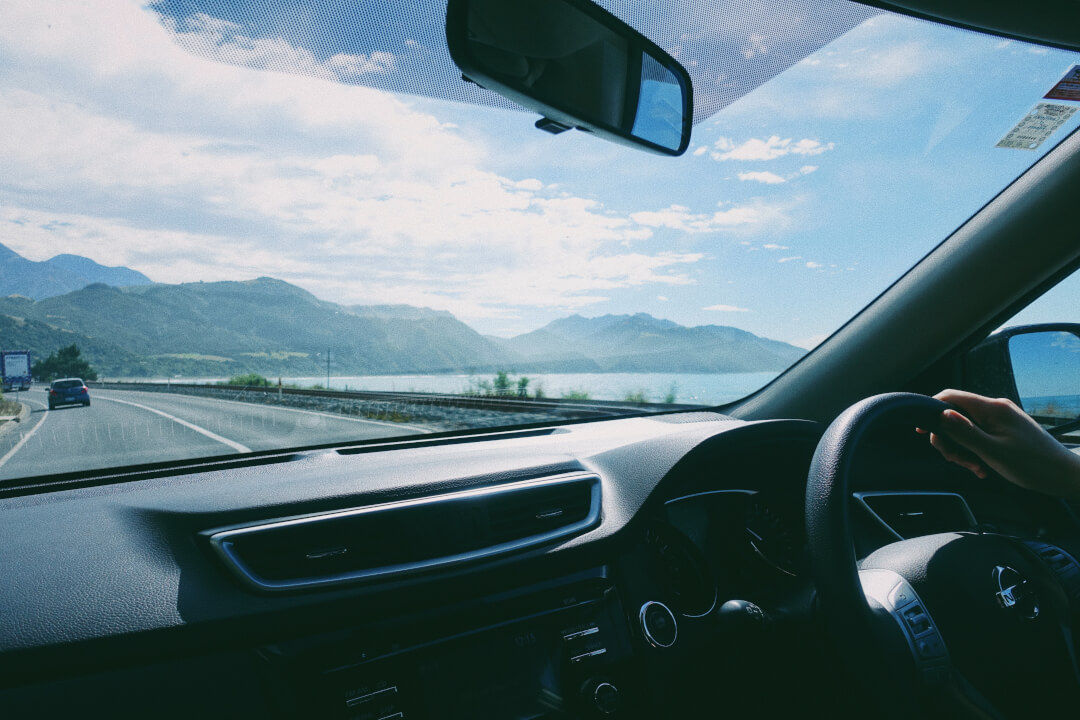 Kaikoura
Kaikoura was one of the much-anticipated stops on the New Zealand road trip. Whale watching in Kaikoura is one of those memories that I look back on far more fondly than how things played out at the time. The whales were utterly incredible but I spent most of the boat tour trying not to vomit my guts up. I have been out on my dad's boat a million times – needless to say, I'm not quite the seafarer I thought I was. Swimming with dolphins is another popular Kaikoura activity, which was also on the cards. However, I ended up cancelling it as the residual feelings of seasickness stayed with me for a good few days. I would still recommend both whale watching and swimming with dolphins in Kaikoura…if you have the stomach for it.  
Blenheim
One of the many stops on our tour around the south island of New Zealand was the sun-drenched town of Blenheim, a great base to experience the wine country, not to mention stunning Marlborough Sounds.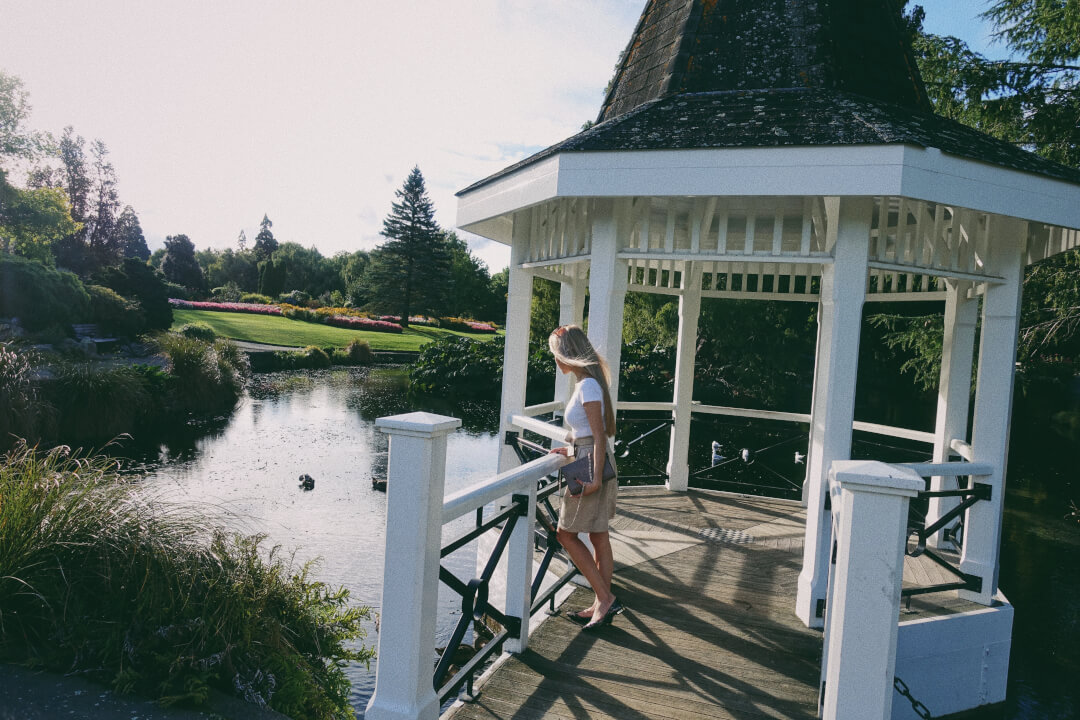 Keen to try some of New Zealand's wine whilst in the country, we decided the best way was to take a bike tour around Marlborough's many vineyards – which I would absolutely recommend doing. What's great about taking a bike tour is that you can go at your own pace and taste a variety of different wines along the way.
Marlborough Sounds
Blenheim is also a great jump-off point to explore Marlborough Sounds. The views of Marlborough Sounds were nothing short of incredible. I would highly recommend adding it to your travel list if you plan to visit the south island of New Zealand. Also, the Marlborough wine region is not to be missed if you are a wine-lover.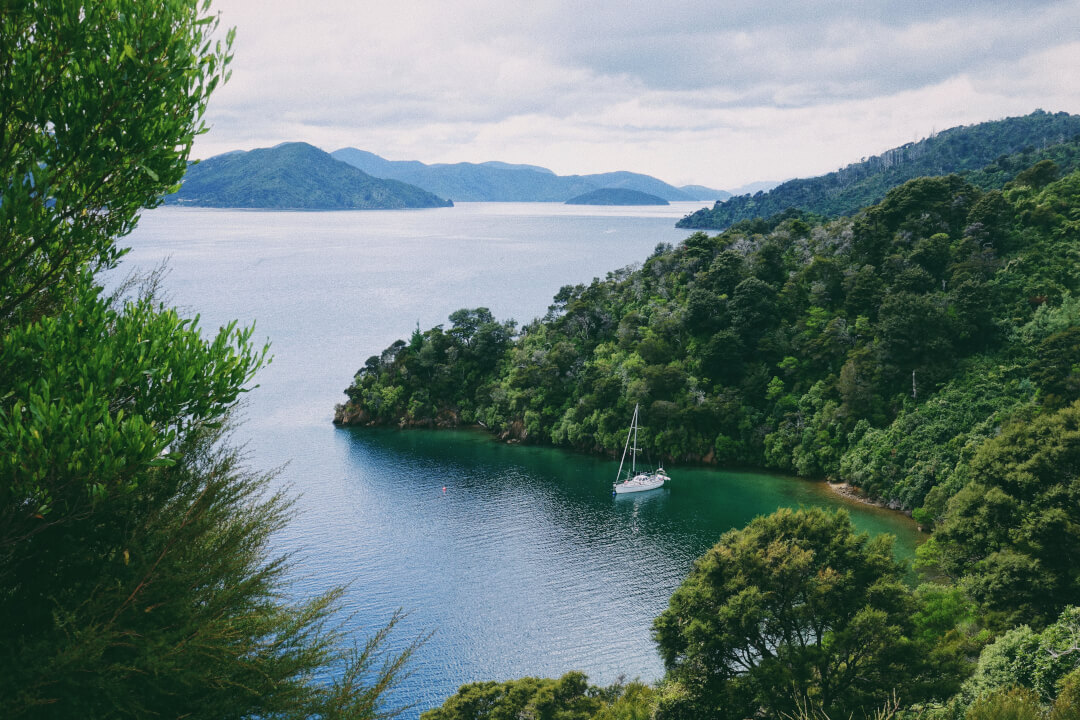 Christchurch
Christchurch is the largest city in the south island of New Zealand. It isn't massive, so I would say that a few days is more than sufficient to see a lot of what it has to offer.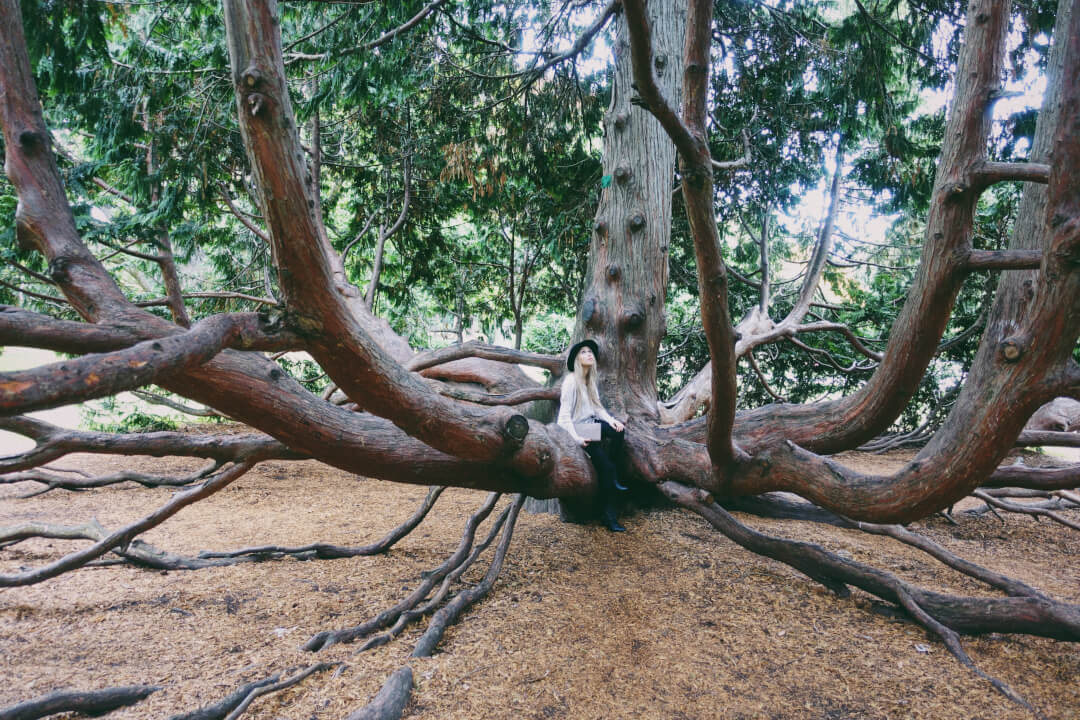 New Regent Street – 

Christchurch
Described as New Zealand's most beautiful street, no trip to Christchurch would be complete without a visit. New Regent Street is postcard-perfect with quaint Spanish Mission architecture, along with interesting boutique shops and alfresco restaurants.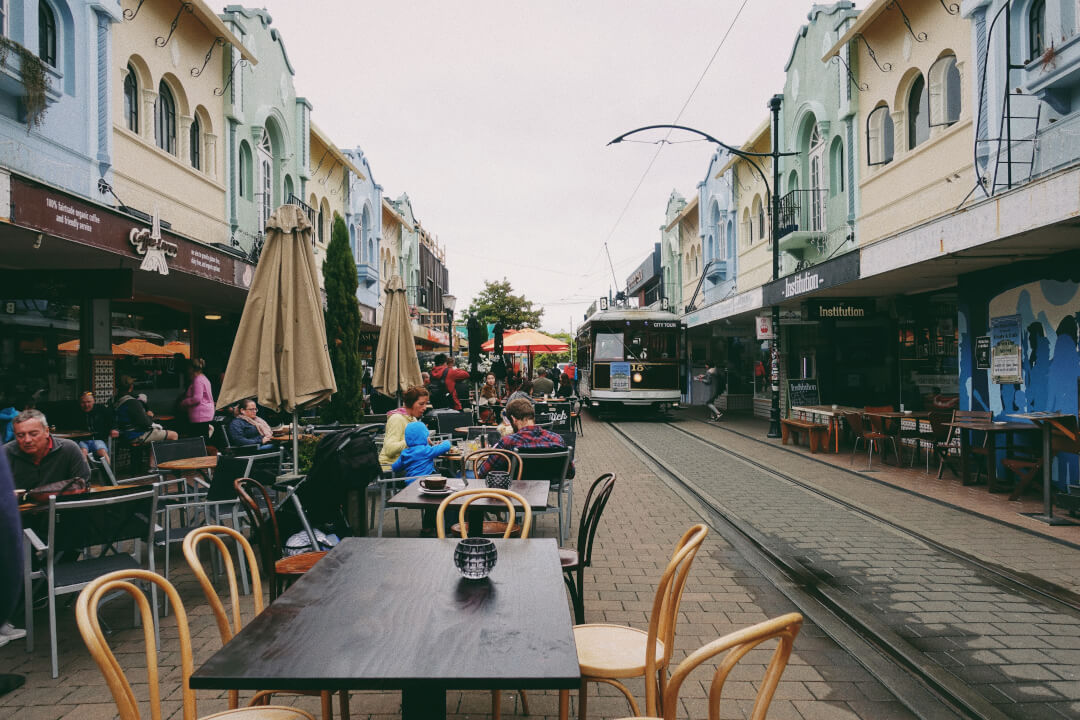 Tūranga Library – 

Christchurch
Not only is the Tūranga library well worth a visit for its impressive architectural design but also because of the great views from its top floor balcony. From it is a great vantage point of the city on-high, with views of Christchurch Cathedral which was damaged in the earthquakes. The cathedral has since been deconsecrated and is currently undergoing reconstruction. The temporary Transitional Cathedral is also well worth a visit too.
Christchurch Botanic Gardens
One of my favourite parts of Christchurch was by far the beautiful botanic gardens. I especially loved the rose garden and the Victorian greenhouse.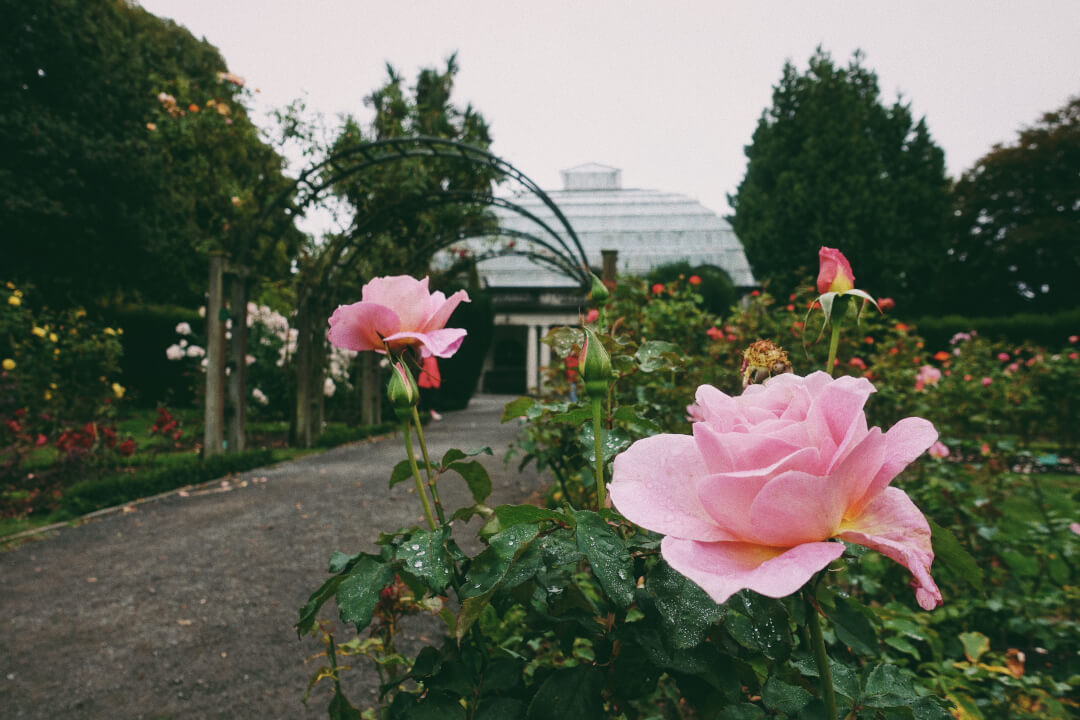 Christchurch Art Gallery
Christchurch is home to some fantastic galleries and museums, namely the Christchurch Art Gallery and the Canterbury Museum. I also hear that Quake City is well worth a visit too, although we didn't get round to it this time. Elsewhere in the city, you can spot the two Antony Gormley sculptures.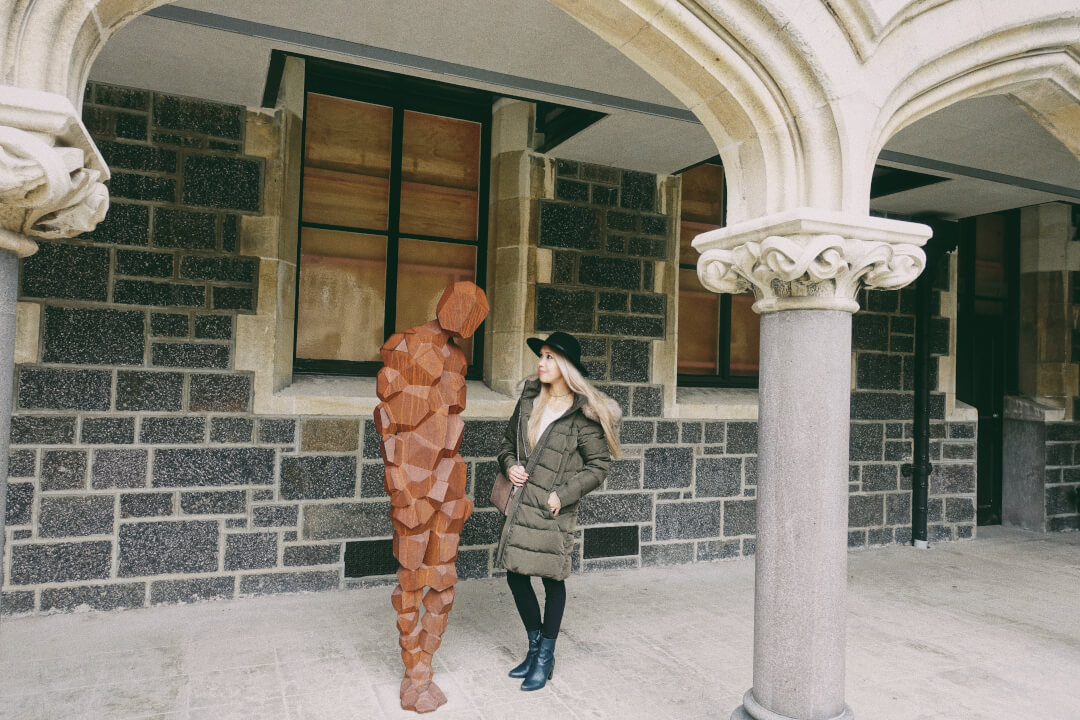 Lake Tekapo
Lake Tekapo is famed for its UNESCO Dark Sky Reserve, one of the best places in the world to go for stargazing. I can't recommend going on a stargazing tour enough – it was easily one of the best things I've ever experienced and I don't say that lightly. We were lucky to get a clear night and the sky lit up with stars. It was the first time I'd ever seen the Milkyway and I was in awe the entire time. If you do one thing in New Zealand, make it this. 
As I grew up in Cornwall, I've always had a soft spot for Celtic destinations. Among the famous Celtic lineup is Wales, a land of castles, rugged coastline and stunning mountainous national parks. During my time living up North, North Wales was one of my favourite...