Vietnam is a country that I have been wanting to visit for a long time, especially as I adore Vietnamese food and I'd heard so many great things about it.  The first proper stop on our trip was to the ancient riverside town of Hoi An.  We had caught a flight from Ho Chi Minh airport to Da Nang (Vietnam's third-largest city) which is in close proximity to Hoi An.  I would recommend spending a day exploring Hoi An, as there's plenty to see. 
Hoi An
Once darkness descends, Hoi An really comes to life.  Its bustling night market comes into full swing and the spectrum of silk lanterns light up.  The atmosphere is electric – it really is an incredible travel experience that is not to be missed.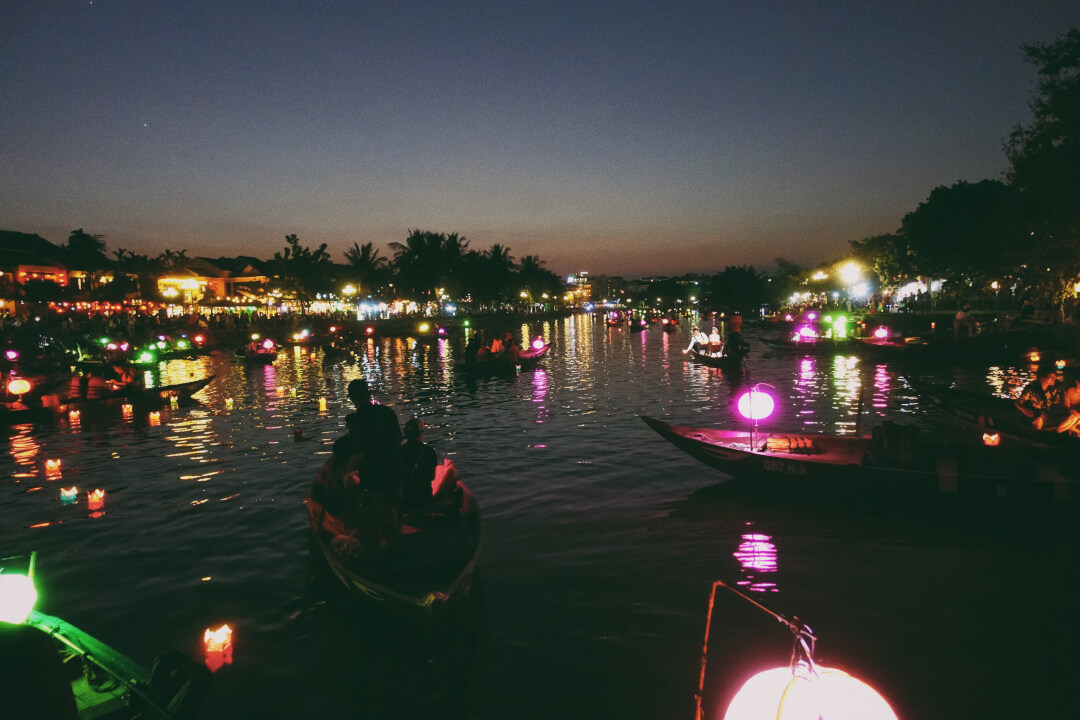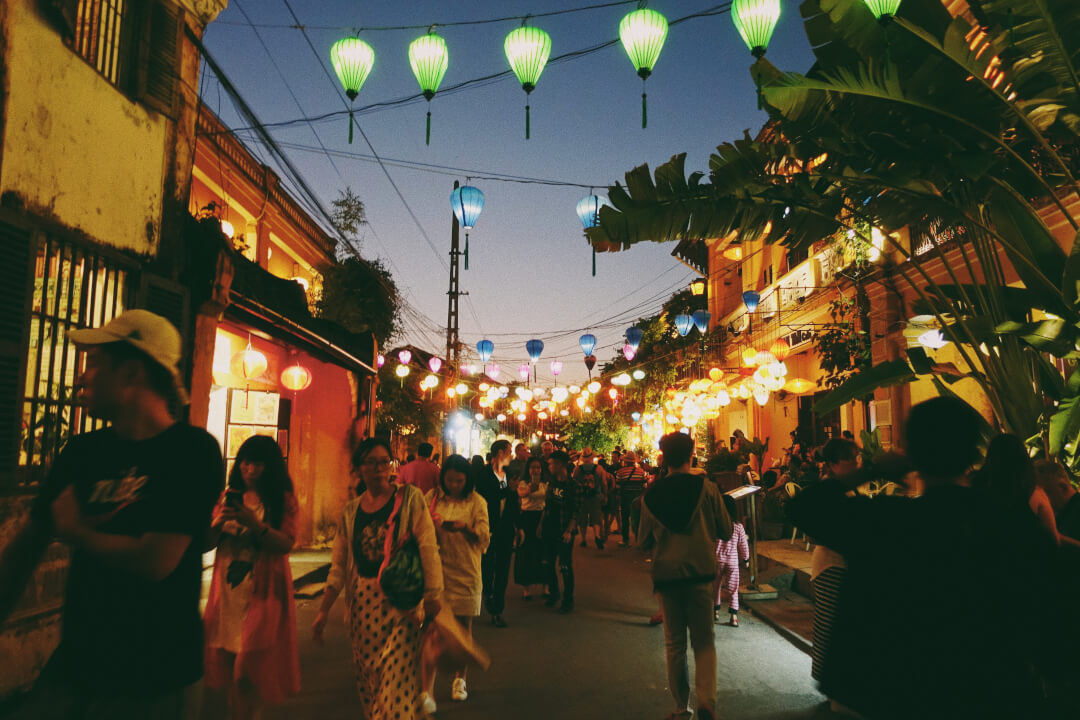 It just so happened that our visit coincided with the full moon, which is considered to be one of the most sacred times of the month.  As a result, the place was looking even more magical than usual.  We noticed that many people were donning áo dài, the traditional Vietnamese dress, with a conical hat to boot.  The outfits are made from silk and embellished with beads and look incredibly elegant.  The streets are lined with vendors selling trinkets and souvenirs that you can bring back from loved ones.  It's also a fantastic place to take some snaps.
Scores of people were taking to the Thu Bon River on narrow wooden boats and were placing paper lanterns on the water, which is said to bring good luck.
Japanese Bridge
The Japanese Bridge is one of Hoi An's main focal points.  It was built in the 16th century and was a symbol of camaraderie between the Chinese and Japanese.  Inside there is a Buddhist temple and lots of fascinating information about its history.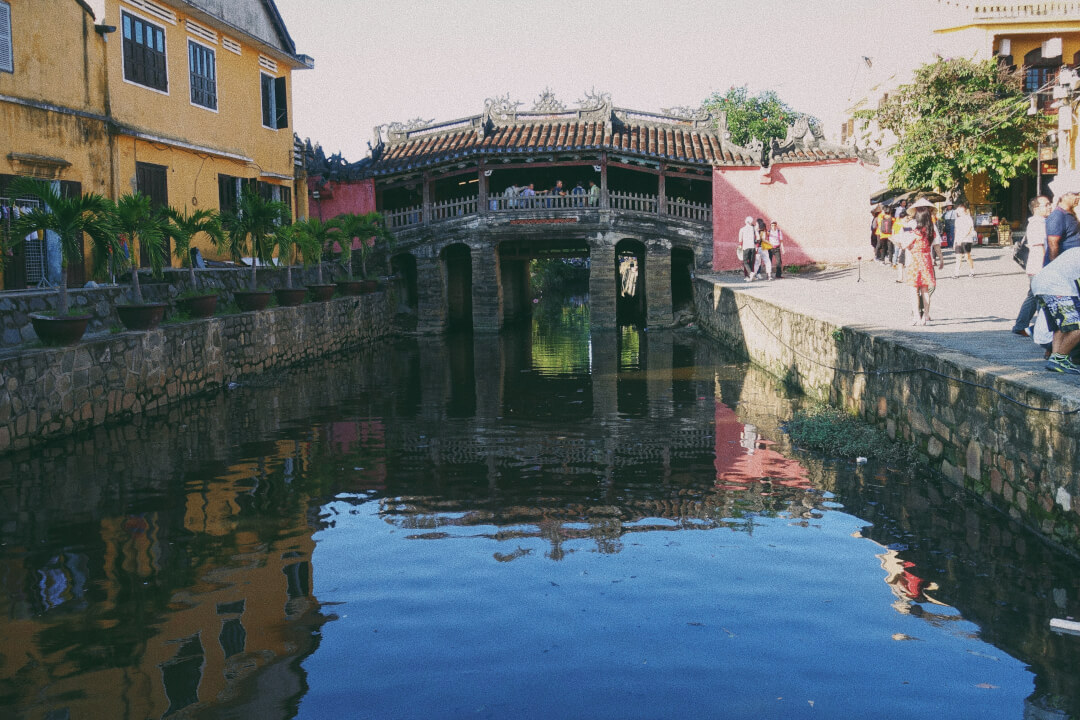 Located nearby, the Phung Hung House is also well worth a visit.  It's one of the town's most historically significant buildings.  Stepping inside is like stepping back in time – it makes for a fascinating insight into what life was like back then.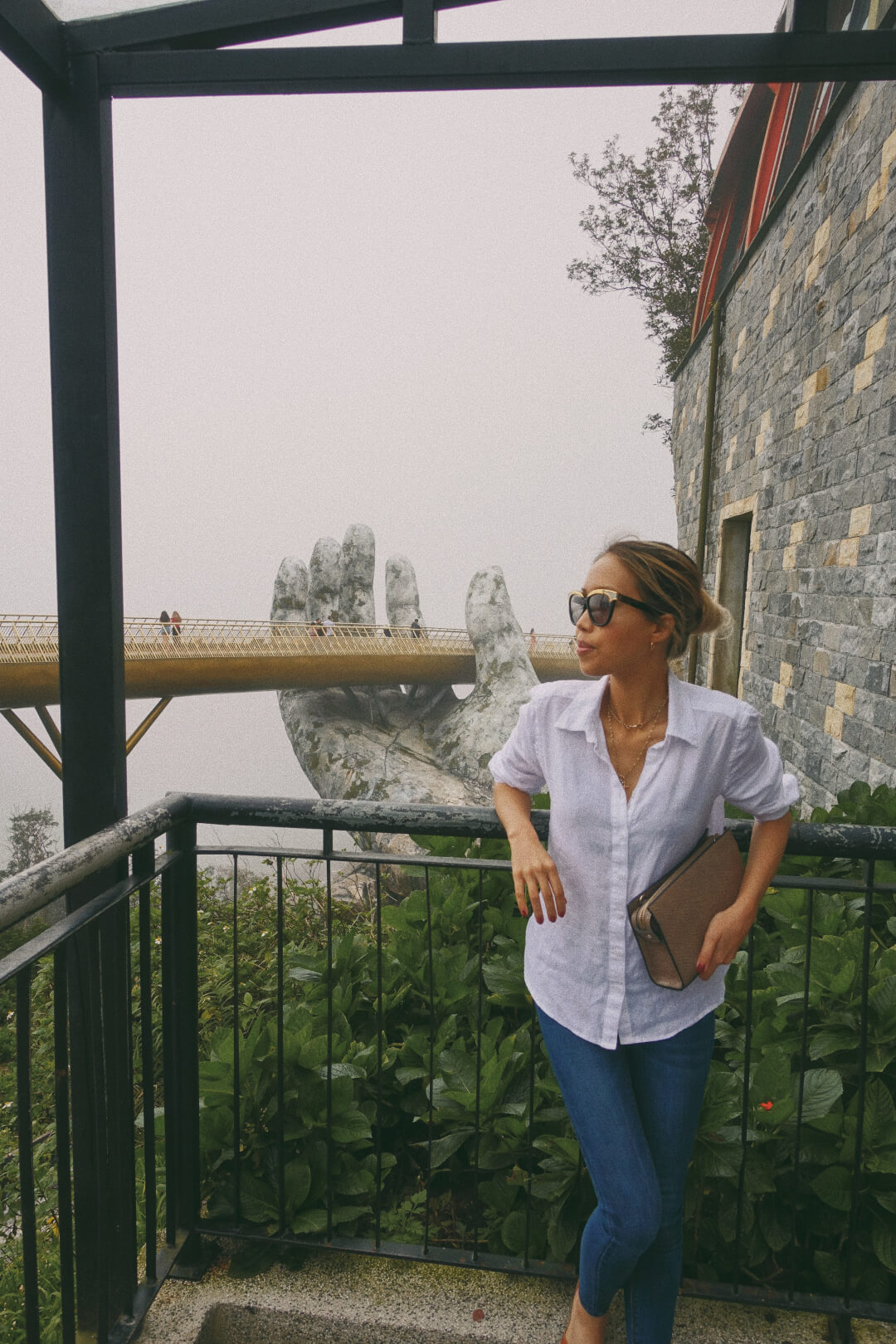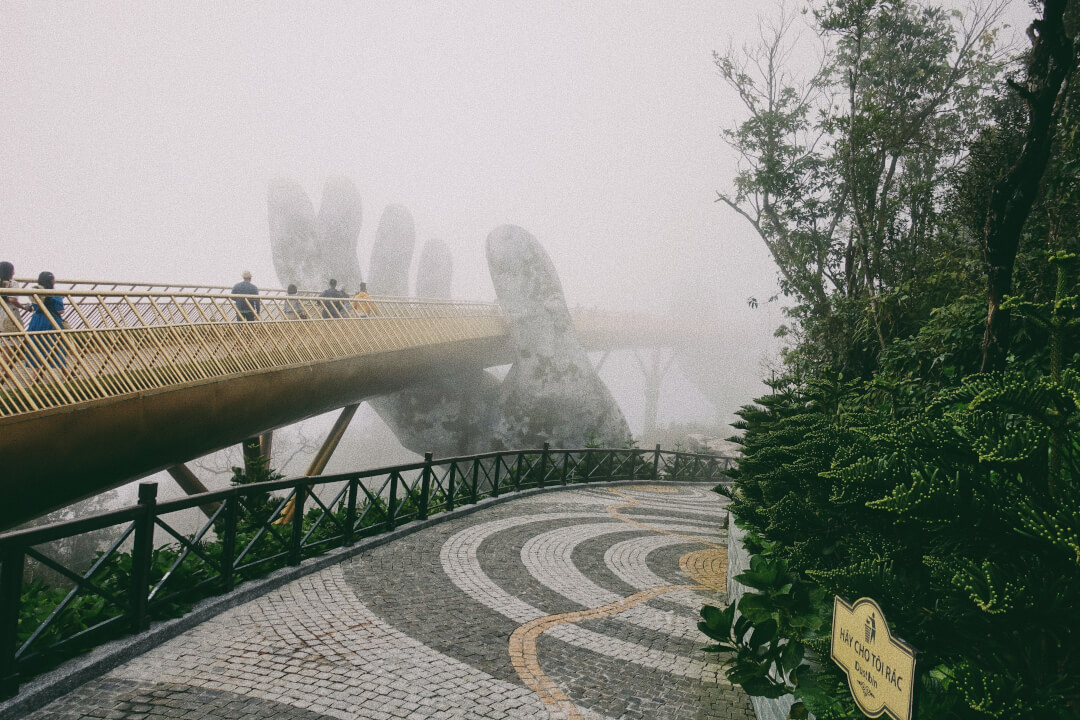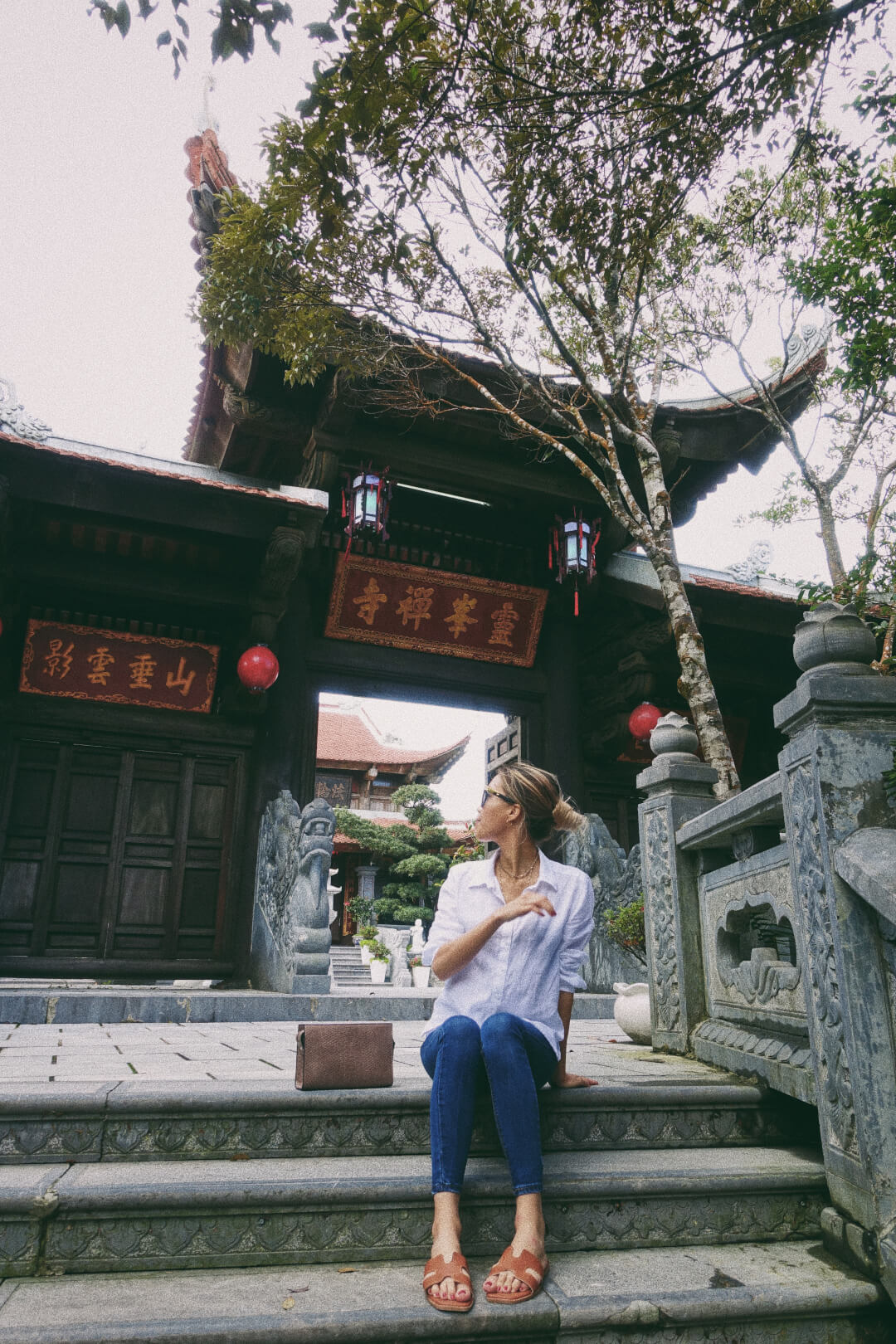 Hue
One of the main highlights of our trip to Vietnam was visiting Hue.  It's a popular destination in Vietnam because of all of its cultural and historical sights, which kept us busy during our time there. 
Hue Citadel
The impressive structure was once home to the emperor and his entourage of concubines.  Much of the Citadel was destroyed during the Vietnam war, however, it has now been largely restored.  I would highly recommend exploring the Citadel if you visit Hue as it's an incredibly fascinating place.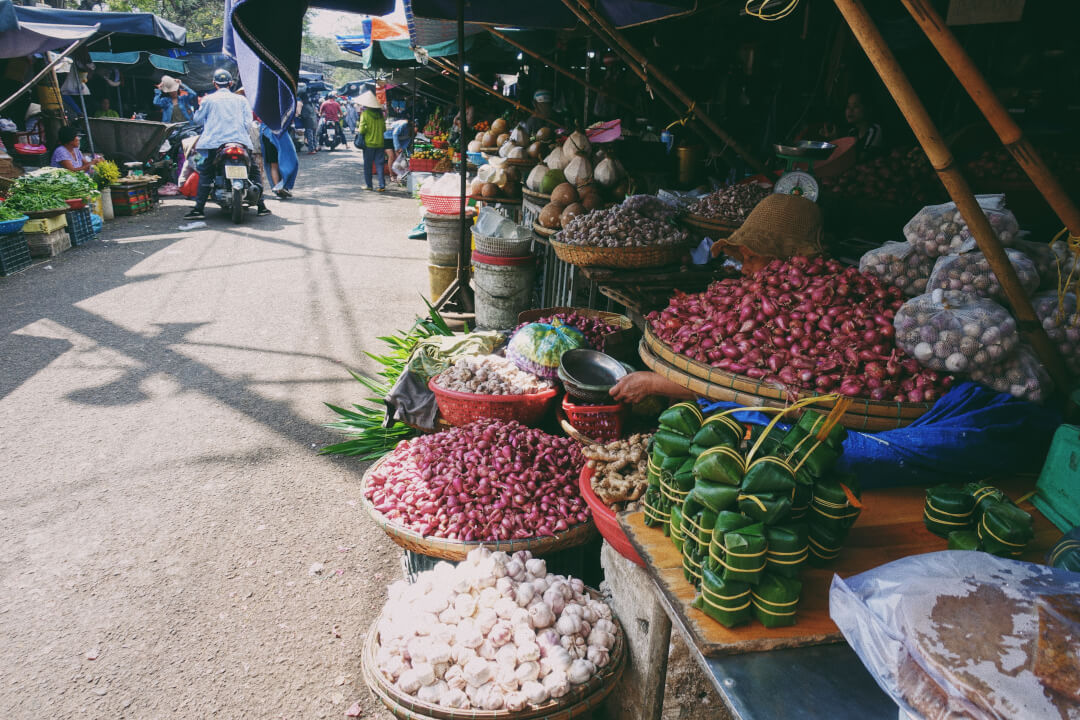 Dong Ba

 market

We rounded up our tour with a quick visit to Dong Ba market.  Although they can often be a bit of an assault on the senses, I always enjoy exploring local markets because of all of the weird and wonderful things that there are to see.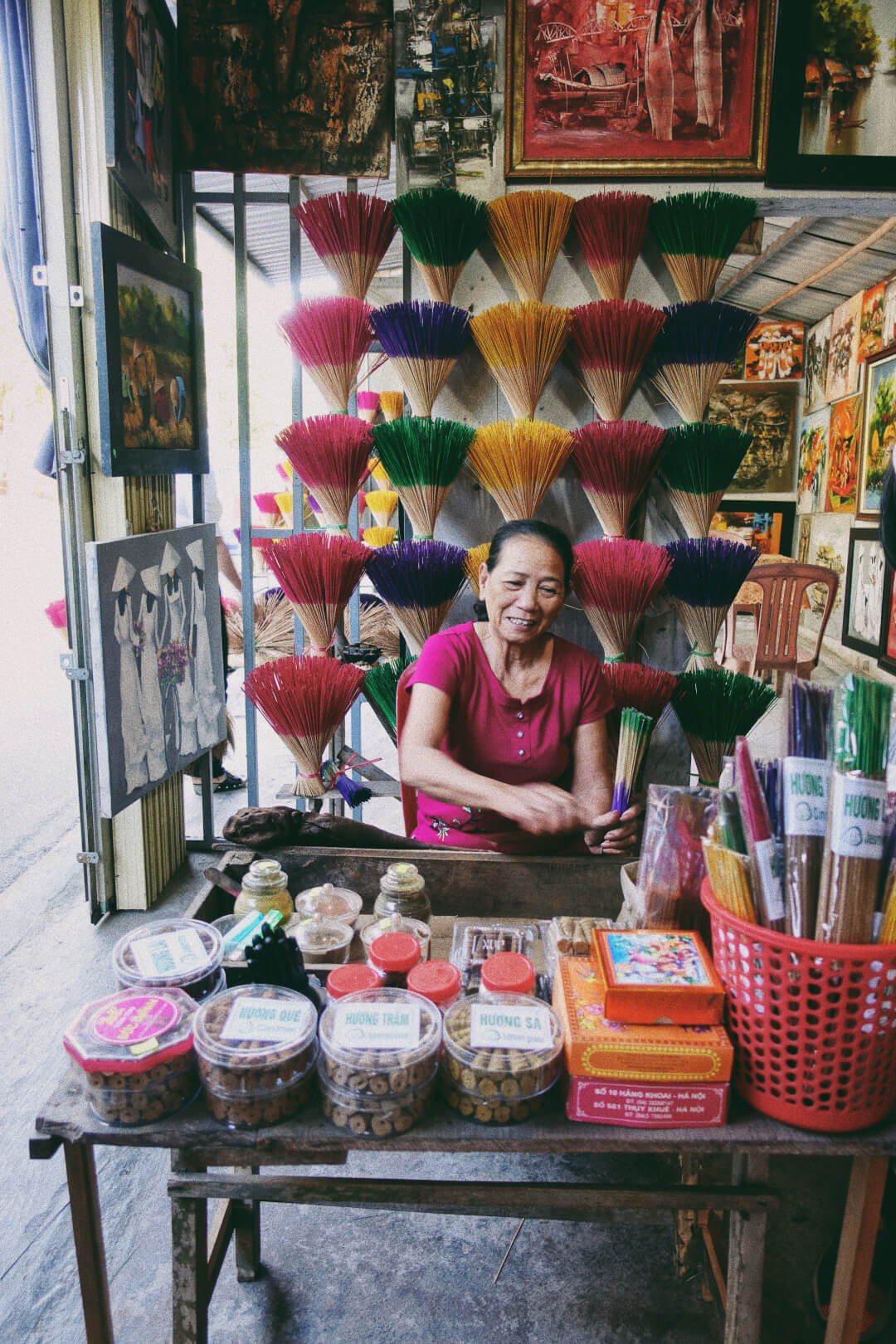 Emperor Tombs
Another thing that has really put Hue on the map are the Emperor Tombs.  We visited the Minh Mang, Khai Dinh, Tu Duc and Dong Khanh tombs, which were all incredibly impressive.  
Vinpearl Hotel Hue
We stayed at the Vinpearl Hotel – as the tallest building in Hue, the Vinpearl is a bit of a landmark.  From your room you can enjoy the best views of Hue and beyond.  We were lucky to have a room on the 32nd floor, right at the very top, with wraparound full-length windows.  Admiring the city on-high during different times of the day was something we really enjoyed.
Did I mention there's also an open-air sky bar at the Vinpearl?  We went on our final night in Hue and it was a real highlight.  We also had a special dinner at the Prime restaurant, which also features panoramic views.  The food was stunning, so it's worth checking out even if you are not staying at the hotel.
Hanoi
The northernmost stop on our tour of Vietnam was Hanoi, Vietnam's capital city.  I had heard great things about it – from its fascinating history to the fact that it has a diverse array of influences, including Chinese and French.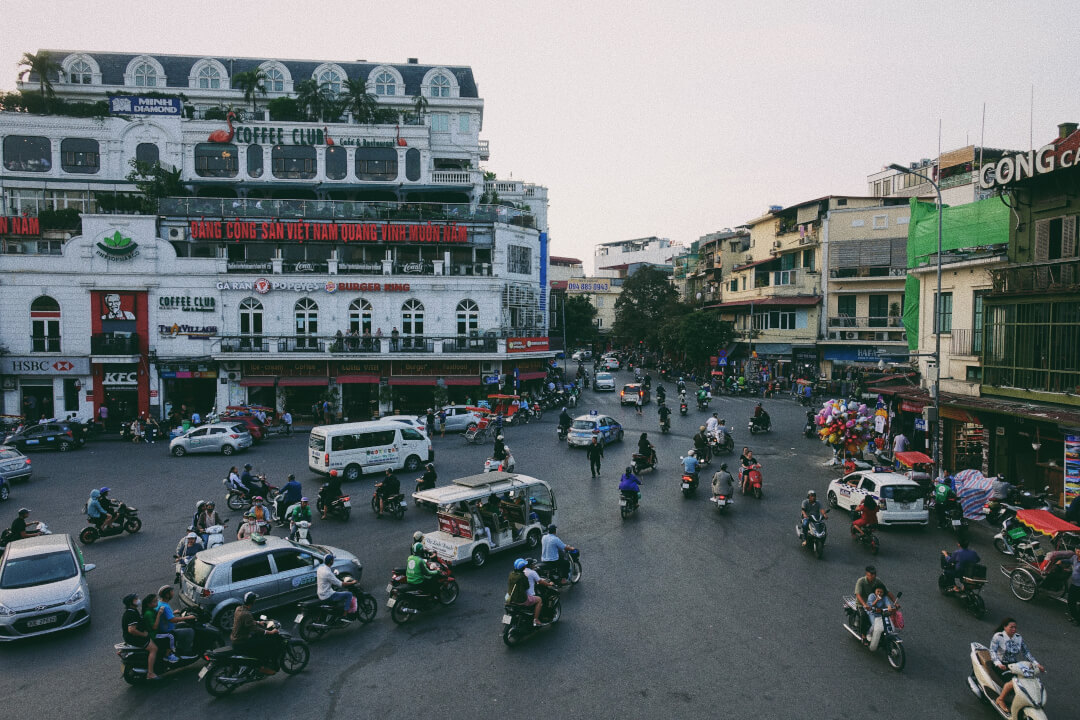 If I'm honest, the first thing that struck me about Hanoi was the traffic – I found the roads utterly petrifying.  We first ventured out during what we soon learned was rush hour, so we were thrown headlong into the chaos.  It made walking around the city somewhat of an ordeal, at least it was for me.  As someone who hails from a rural Cornish village and even in the UK refuses to cross the road until the green man illuminates, I did feel a little out of my depth.  However, there were scores of foreign tourists (many of whom looked over 50) who seemed to take it in their stride.  So perhaps I'm just a country bumpkin who struggles to navigate such situations.
When it comes to crossing the road, you just have to hope for the best as rules of the road don't really seem to apply.  Pedestrian crossings are not observed in any meaningful way.  A pamphlet at the hotel we were staying at advised that the secret is to crossing the road is to look confident as you do so and that motorists should stop, although it's not guaranteed.  Thankfully we did make it out in one piece and lived to tell the tale!
Funnily enough, we initially considered the roads at some of our previous stops to be crazy, such as the non-pedestrianised parts of Hoi An.  I've been to a few busy Asian cities but Hanoi was like nothing I'd seen before (I've yet to properly explore Saigon so I'm interested to see how that compares).  With 5 million motorbikes on Hanoi's roads, you see all manner of things being transported, livestock, gas canisters, whole families, the kitchen sink, you name it. 
I know I have wittered on about the city's traffic and not yet touched on other aspects of intrigue but it is a real feature and in some ways one of the most interesting.  Vietnamese drivers are some of the most skilled that I've seen – they make navigating the roads look easy. There are plans to completely phase out the use of motorcycles in the city by 2030 – it's hard to imagine what Hanoi would be like without the constant sound of revving.  We found that you quickly get used to the omnipresent chaos and get more streetwise to the surroundings.  Following this, I got a better idea about what it is that attracts people from far and wide to this city.  It has a real buzz to it, even late into the night.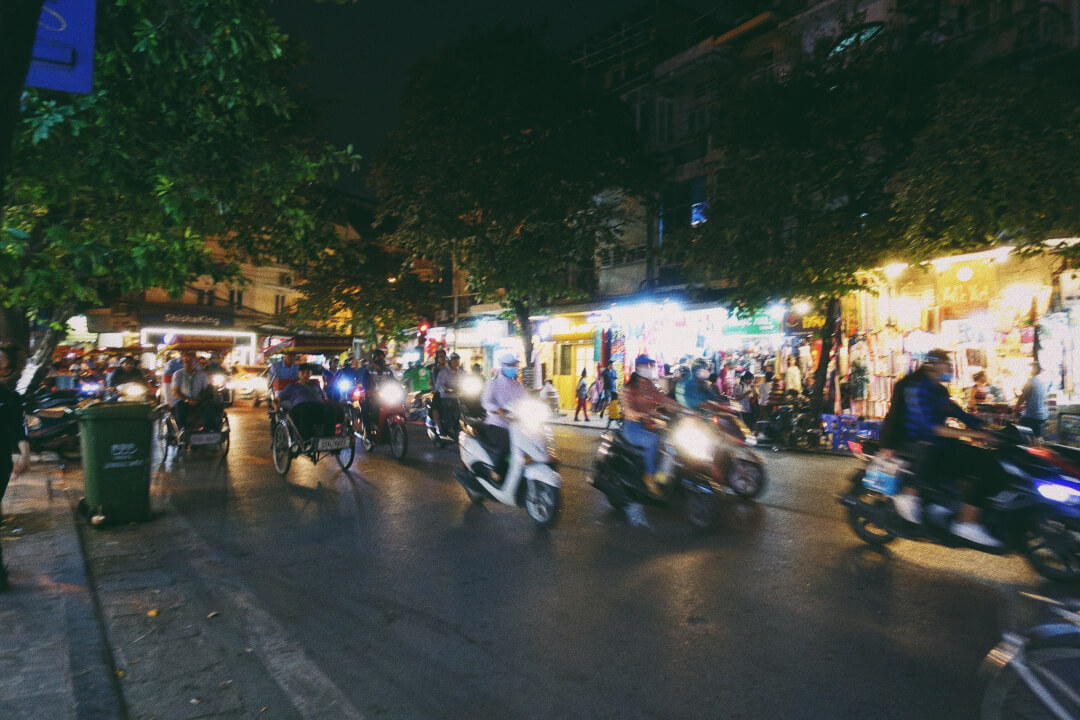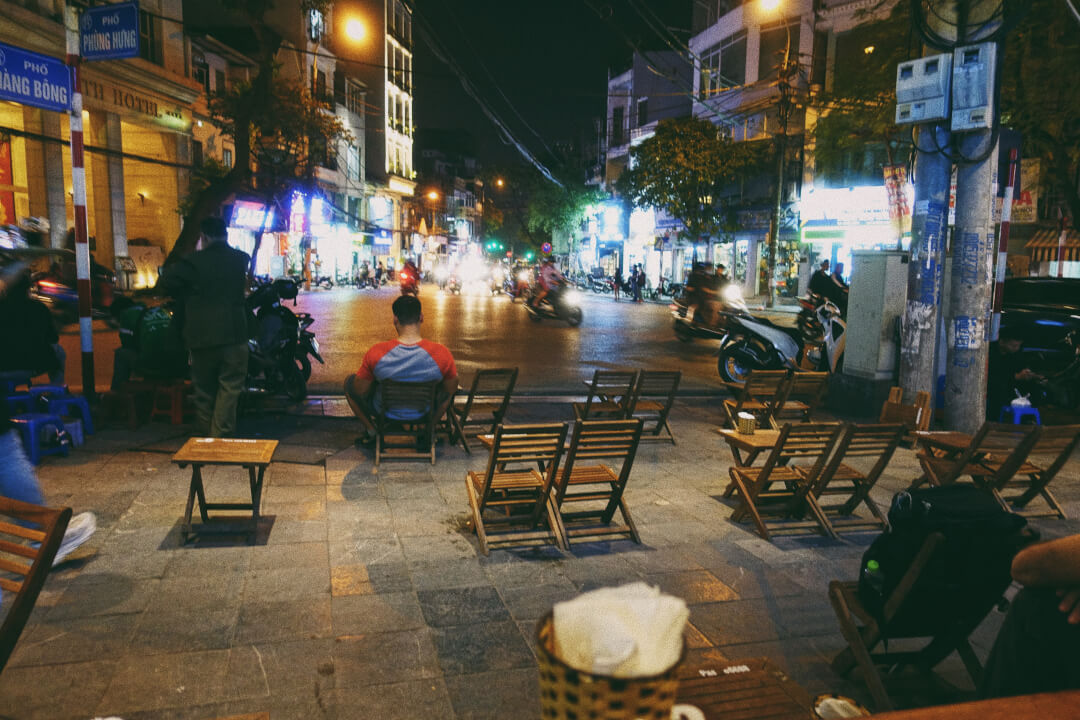 Lotte Tower Observation Deck
One of the real highlights of our time in Hanoi was visiting the Observation Deck on the 65th floor of the Lotte Tower.  Throughout my travels, I've been to a lot of these sorts of things as I like to get an aerial view of a place and get to know the lay of the land.  However, the Lotte Skydeck was definitely one of the most impressive that I have seen.  It was incredible to see how far Hanoi sprawls out.
Ho Chi Minh
If you are a history lover then there are plenty of attractions that will be of interest to you in Hanoi, including the Hoa Lo Prison Memorial, Ho Chi Minh Mausoleum and the Ho Chi Minh museum.  It was utterly fascinating to learn more about Vietnam's past.  It's worth noting that many of the museums close for an hour or two during the middle of the day. 
R&J at The Reverie
On our final night in Vietnam, we decided to do something fitting to round-up what had been a truly memorable holiday.  We were back in Saigon, ready to catch out flights home to the UK the next day so we decided to go for dinner at the Romeo and Juliet restaurant at The Reverie.
The Reverie Hotel, known for its stunning interior designs, has several restaurants.  We were in the mood for Italian so we opted for R&J (as it's also known).  The elaborate dining room sets the mood for a decadent dining experience.  There's also live jazz which creates a wonderful atmosphere.
I can hardly believe that it was around a year ago that I took a one way ticket to Dubai to start a new life. In some ways it feels like just yesterday but in others, life before Dubai seems like an eternity ago. When I look back on the year, I almost need to pinch...