Since it opened late last year, Raffles The Palm Dubai has become one of my favourite destinations in Dubai. From the grand, palatial architecture to the choice beachside location and the welcoming and attentive staff, there is much that I love about this place.
As you enter, there's a looming crystal chandelier overhead, set amongst an ornate gilt lobby. A fitting welcome to such a opulent destination.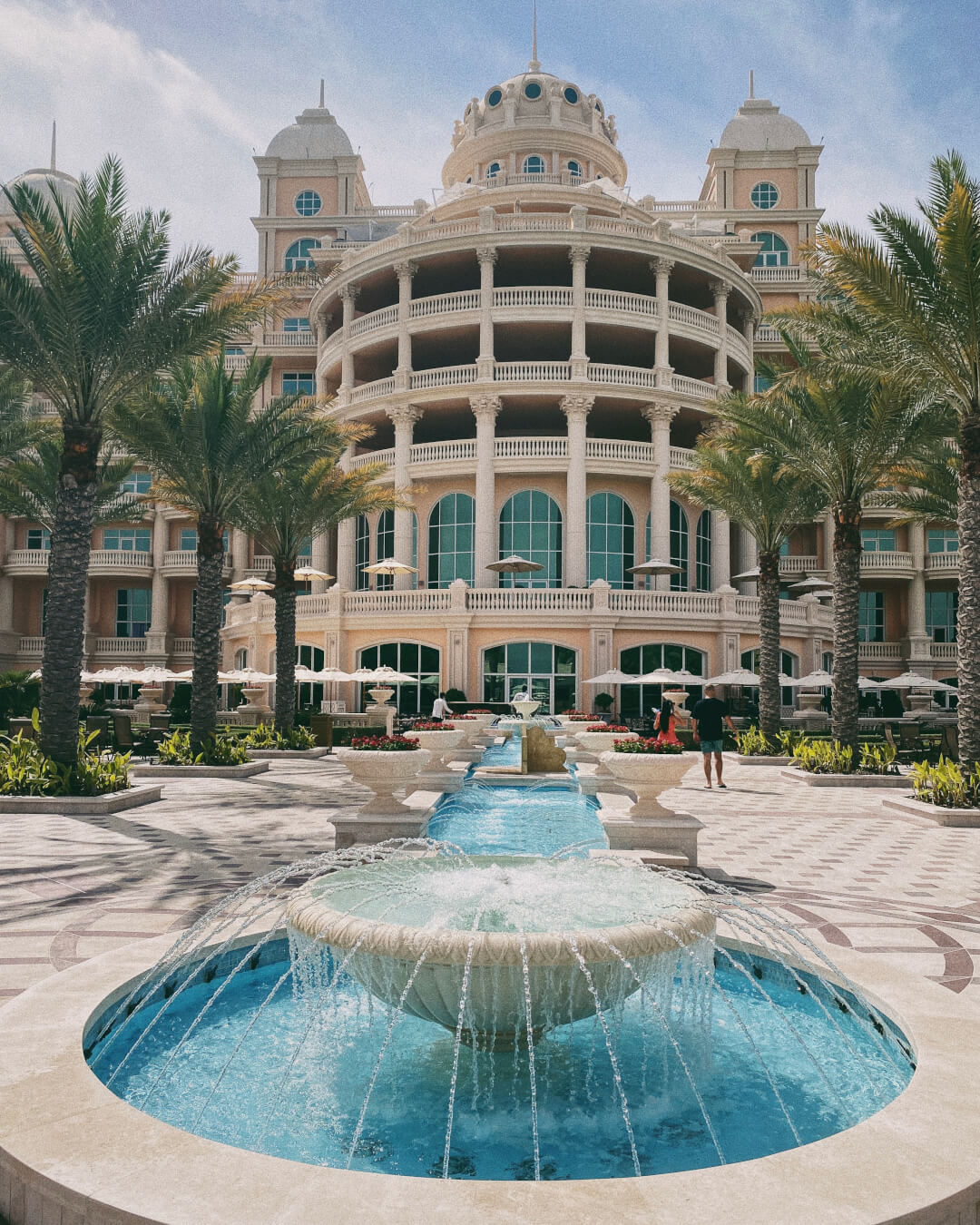 Blüthner Hall
Taking centre stage, Blüthner Hall provides a grand welcome. You only need to glance at this place to know that no expense has been spared. There are towering pillars of solid marble, plush red velvet Chesterfield sofas and a white Blüthner Louis XIV Grand piano for live music performances.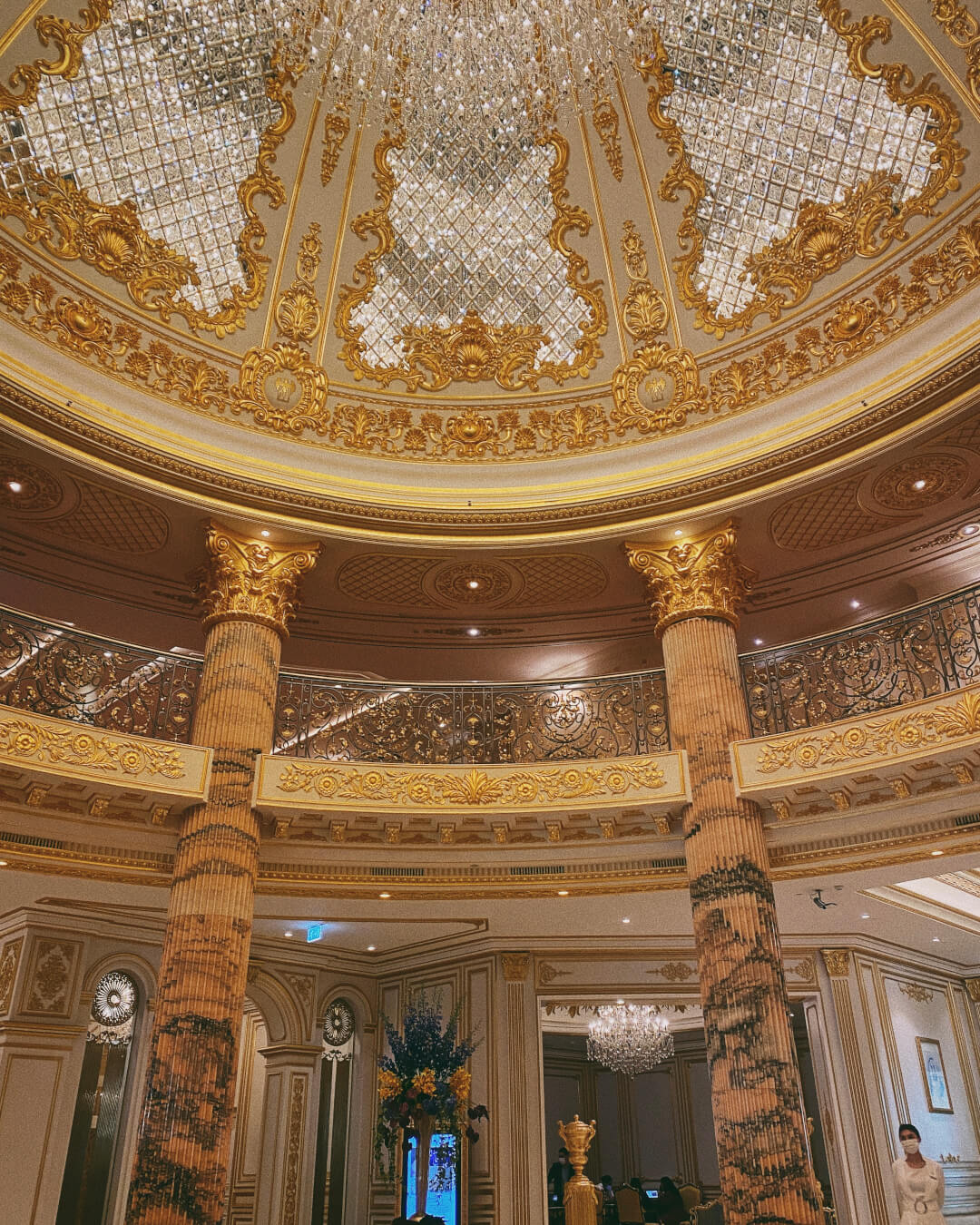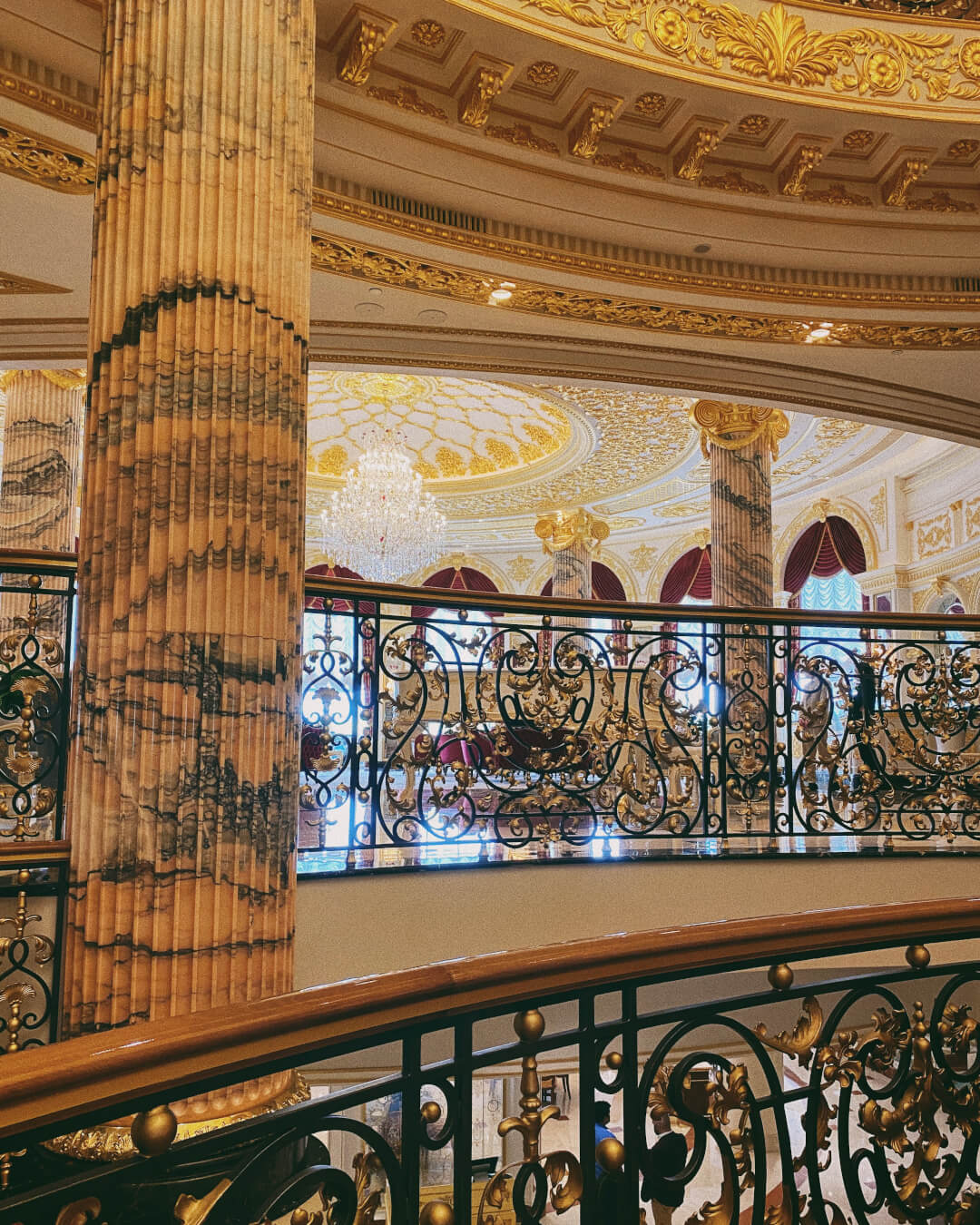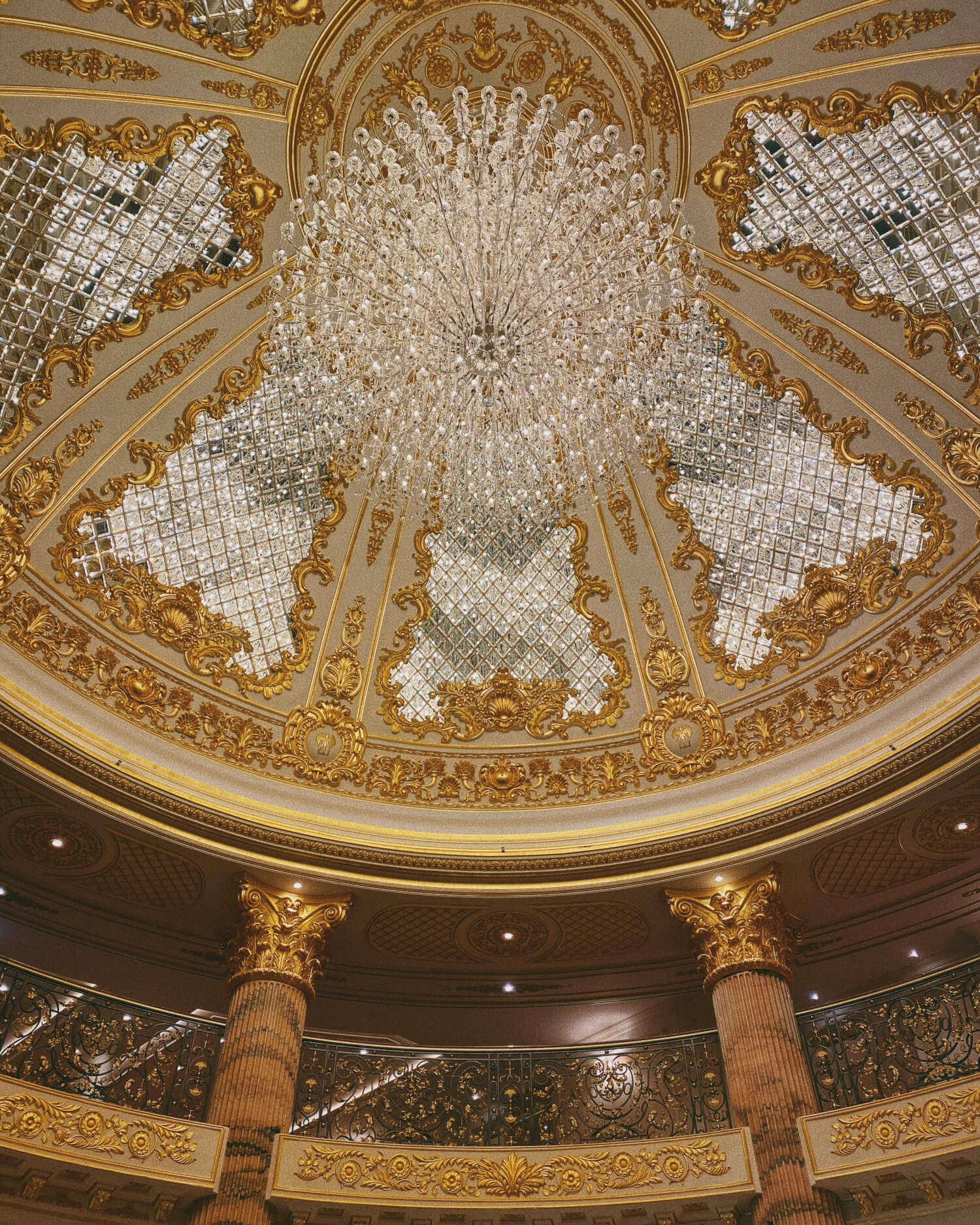 Blüthner Hall terrace
I particularly love Blüthner Hall's terrace. It's a delightful place to enjoy a bite to eat in the sunshine whilst admiring the beautiful palm views. During my most recent visit, Tom (the resident harris hawk) came to say hello. Despite his intimidating appearance, he's incredibly tame and friendly.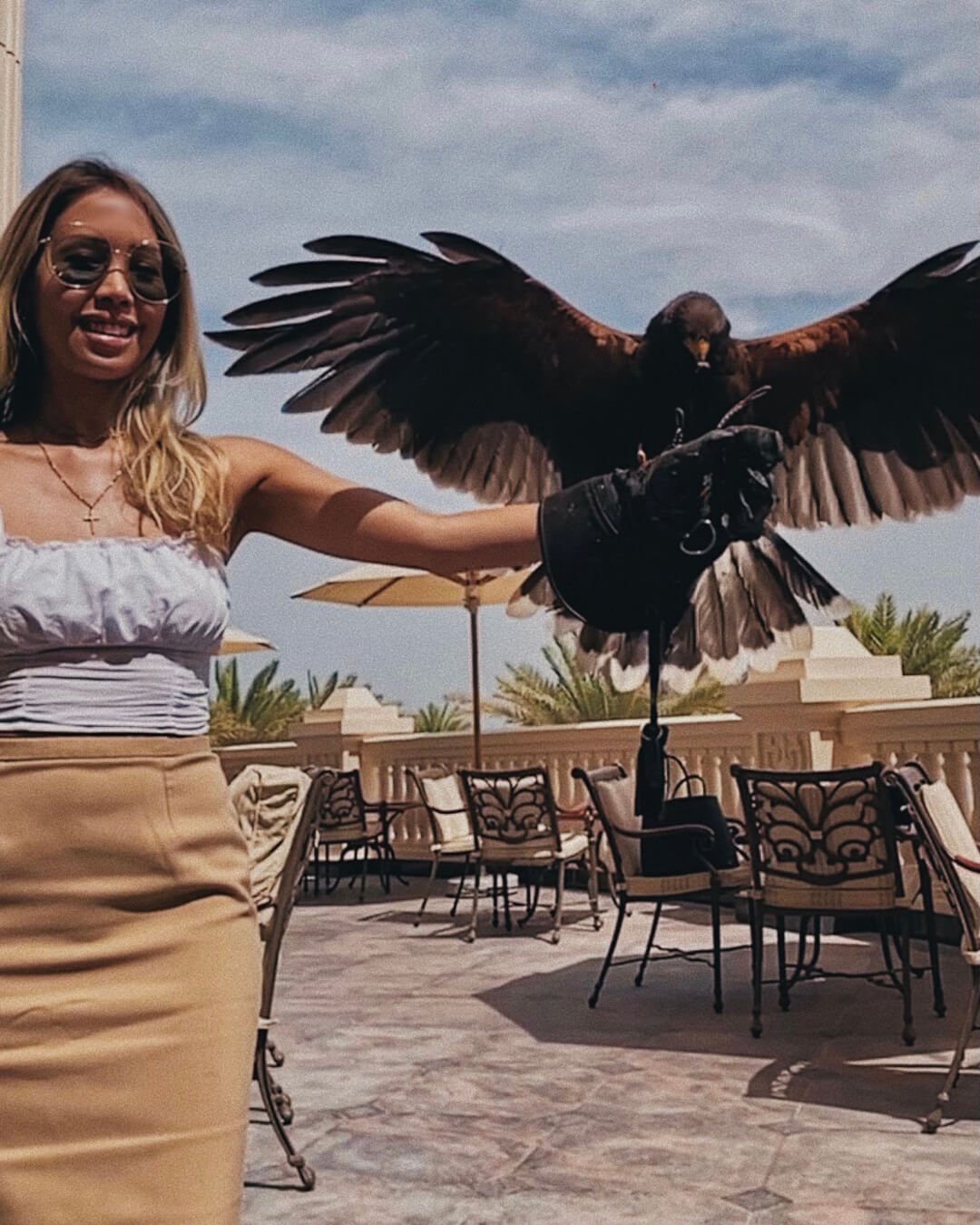 Le Jardin
Le Jardin is another of Raffles The Palm Dubai's delightful dining destinations. There's all-day dining on offer with an al fresco terrace with scenic views of the verdant gardens.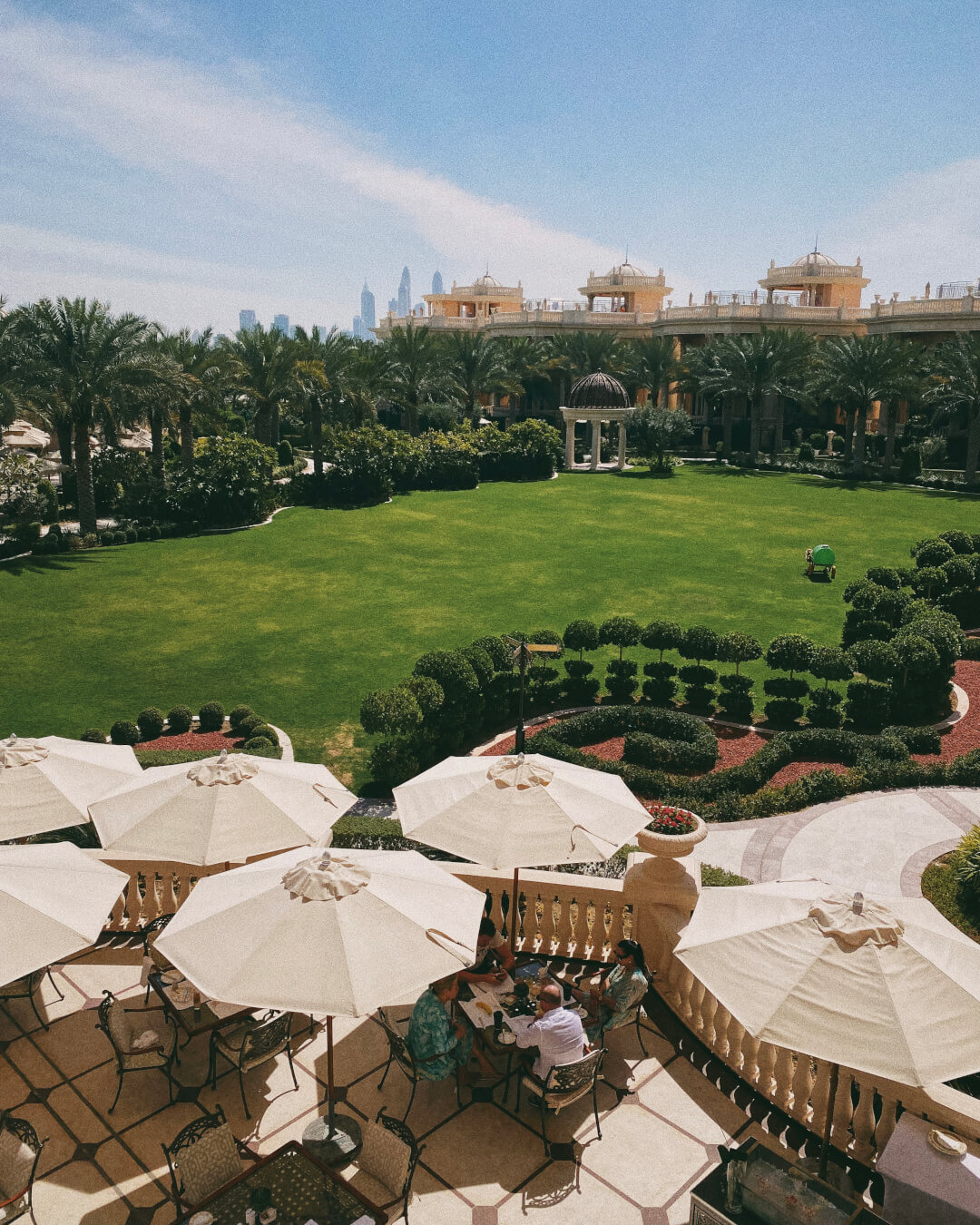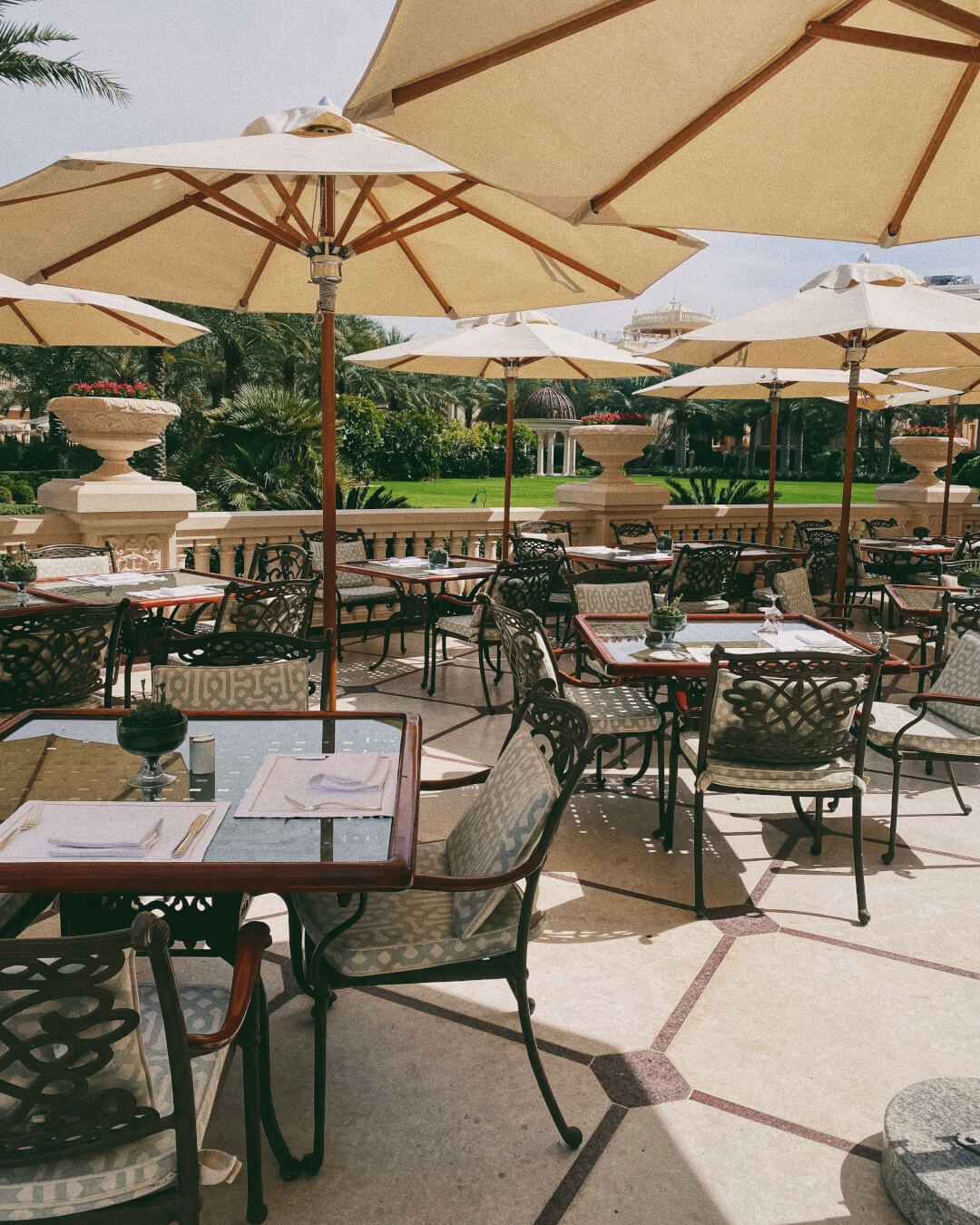 Piatti by the beach
For Amalfi Coast vibes without the need to leave Dubai then Piatti by the beach is the place to go. I wrote more about it here.
Raffles Patisserie
To round things off on a sweet note then be sure to head to Raffles Patisserie where there's a stunning selection of jewel-like Italian and French pastries which can be taken at Raffles Patisserie or wrapped up and enjoyed at home.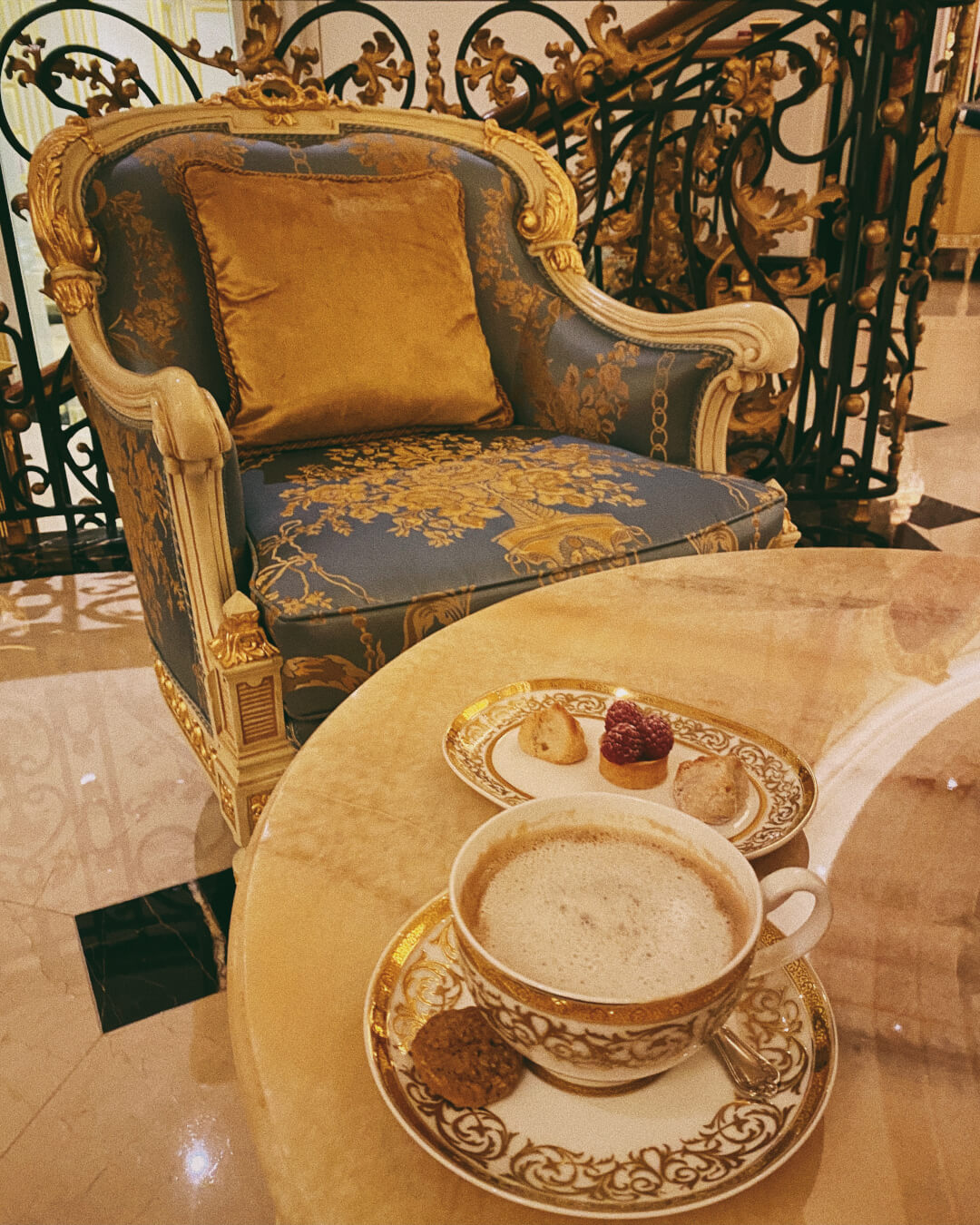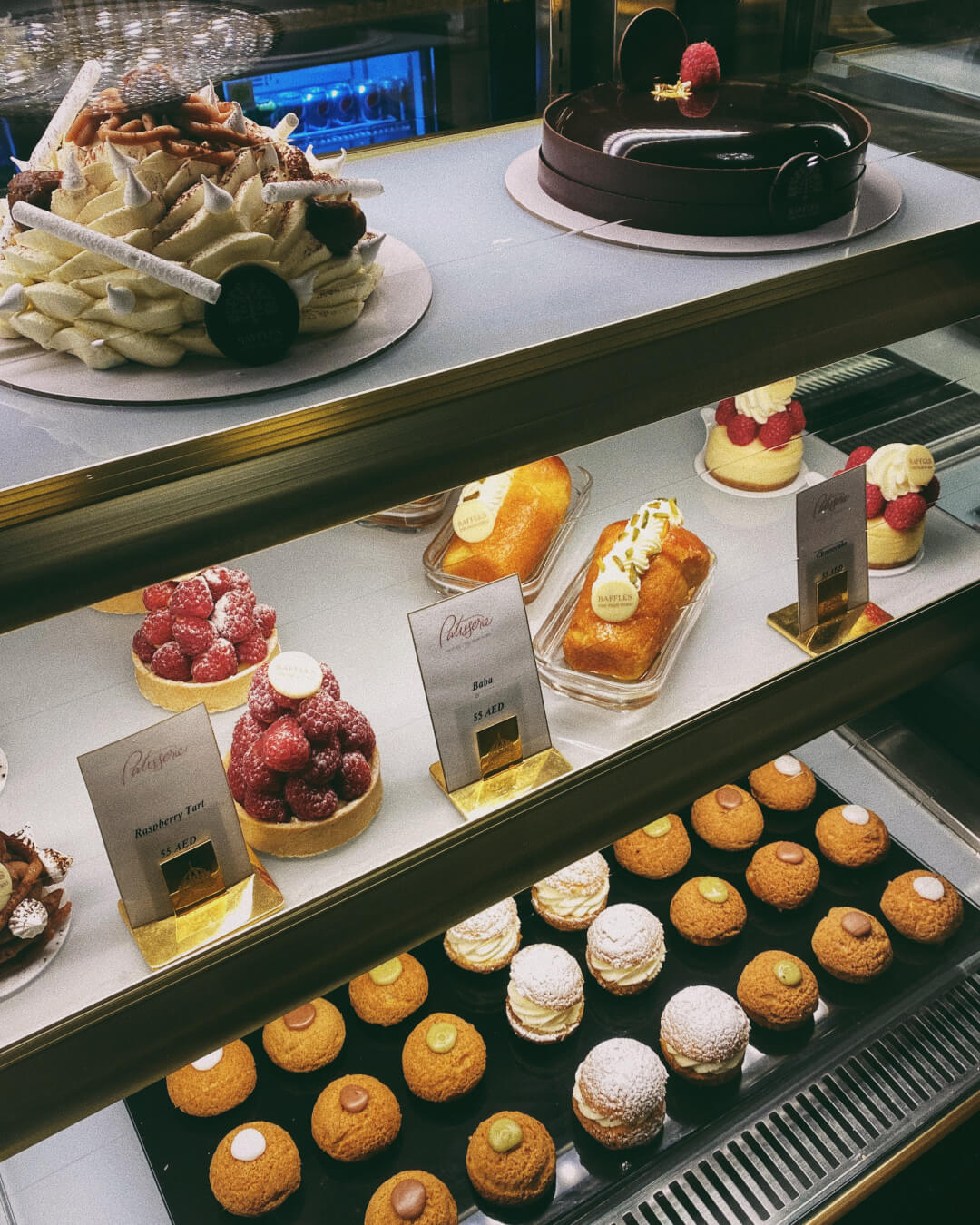 As Raffles The Palm Dubai is still a relatively new addition to Dubai's hotel scene, it doesn't tend to get overly busy, which I like a lot. I always find that if a venue is overly crowded it can really detract from the overall experience so I tend to avoid such places.
For an elevated atmosphere paired with an ultra-opulent setting, Raffles The Palm Dubai is the place to go.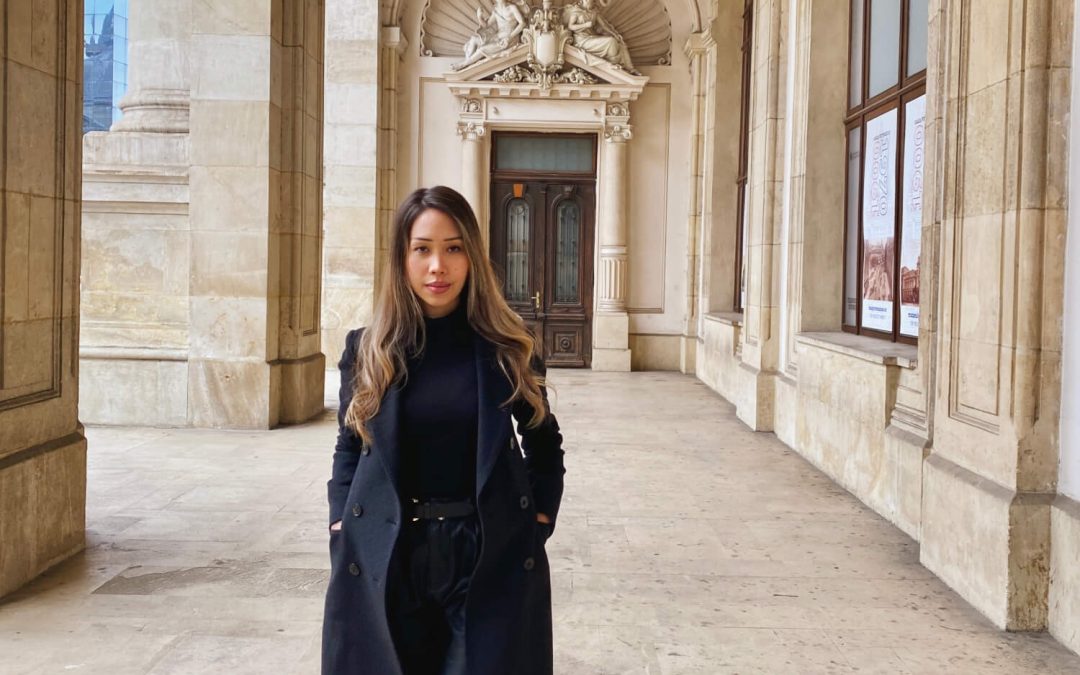 I have always been drawn to places that are slightly off the tourist trail and Romania was one such destination on my travel list. When my brother and I decided to go on a spontaneous festive trip, we thought it would be a good opportunity to visit Bucharest (the...