I have always been drawn to places that are slightly off the tourist trail and Romania was one such destination on my travel list. When my brother and I decided to go on a spontaneous festive trip, we thought it would be a good opportunity to visit Bucharest (the capital city). 
There is so much more to Romania than what's normally attributed to it, such as being home to Dracula and infamous internet misogynist, Andrew Tate. Thankfully we didn't bump into either during our visit. 
As a city, Bucharest is a city unlike any that I'd been to previously. Though swathes of the city are in a state of tiredness and disrepair, what it lacks in aesthetics it makes up for in history and backstory. There are some fantastic museums and Orthodox churches to explore, Art Deco and Art Art Nouveau architecture, not to mention a great cafe and bar scene. It's safe to say that you won't be short of things to do if you're spending a few days in the city.
There are often misconceptions about Bucharest being unsafe when this could not be further from the truth. Though it is probably a good idea to avoid wearing anything overtly flashy and keep your wits about you, I felt very safe throughout. From what I observed, Romanian people are a little on the reserved side but incredibly friendly and helpful. 
Romanian National Museum of Art
For your dose of culture in Bucharest, then the Romanian National Museum of Art is not to be missed. Comprising three main museums, showcasing Romanian, European and Oriental artwork, there's plenty to see. What's more, some of the architecture within the buildings is utterly breathtaking.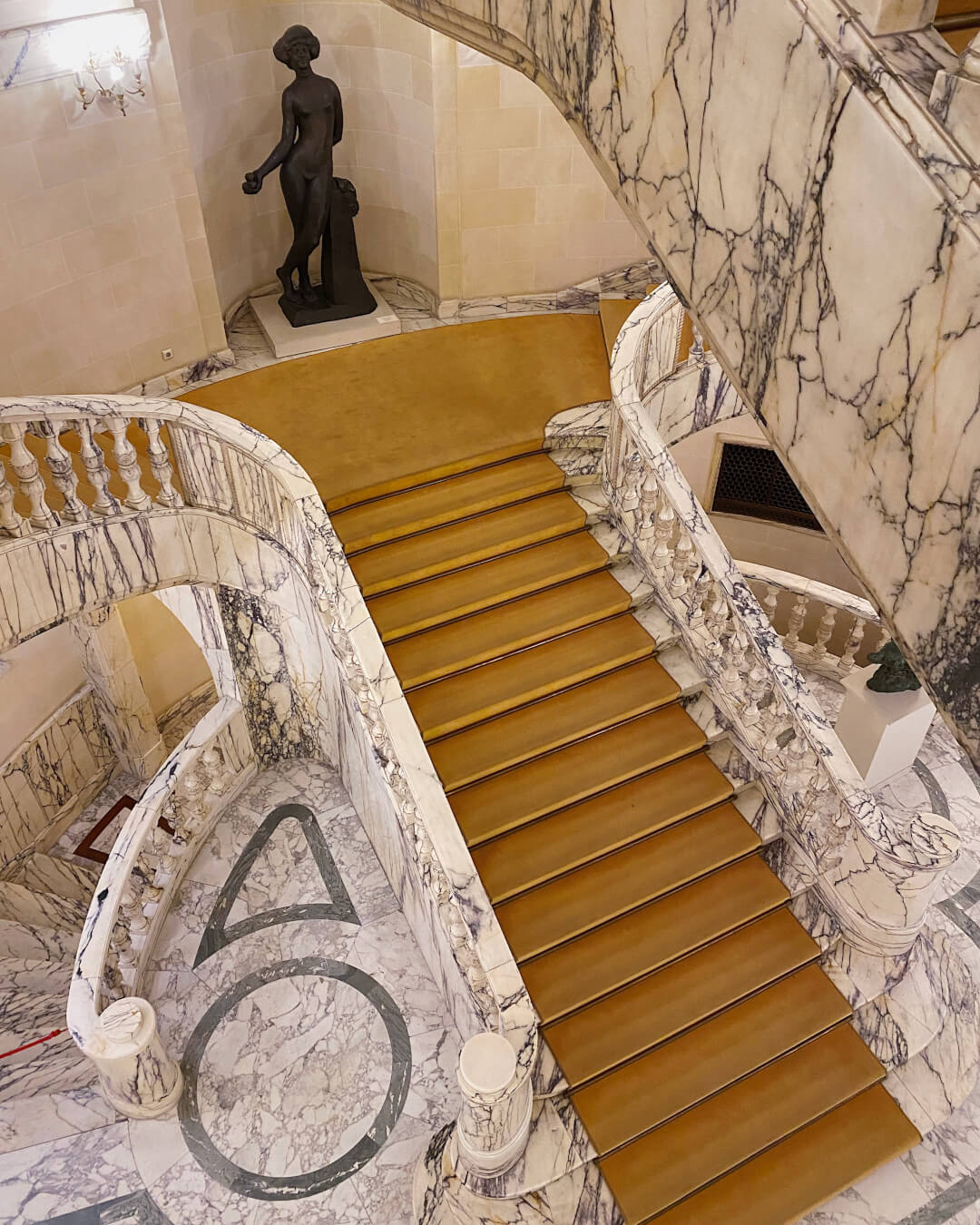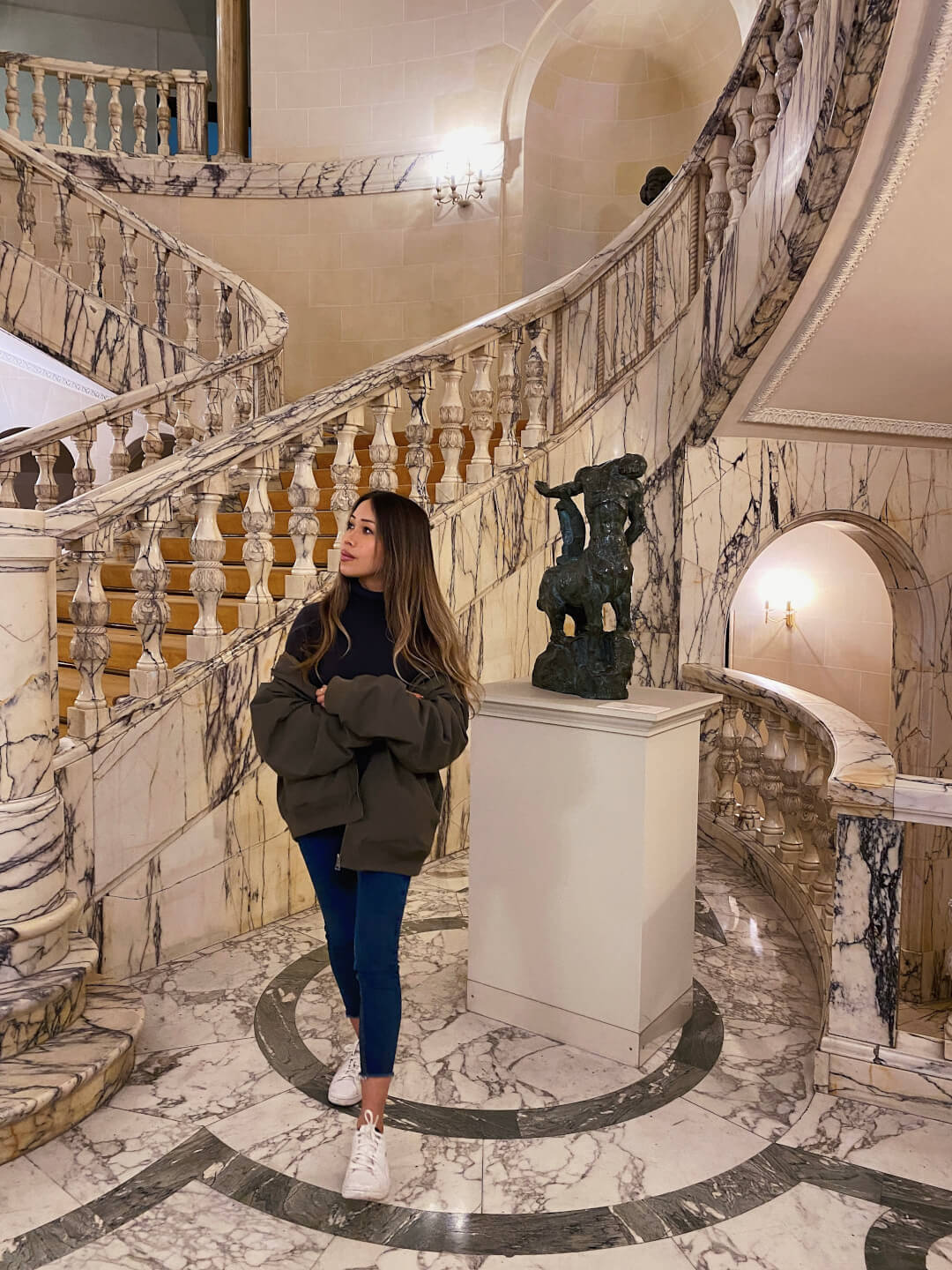 Cărturești Carusel
Located in Bucharest's Old Town, Cărturești Carusel is an exceedingly Instagrammable bookshop. There are several floors packed with interesting page turners, gadgets, trinkets and gifts. It's well worth spending an hour or so having a look around.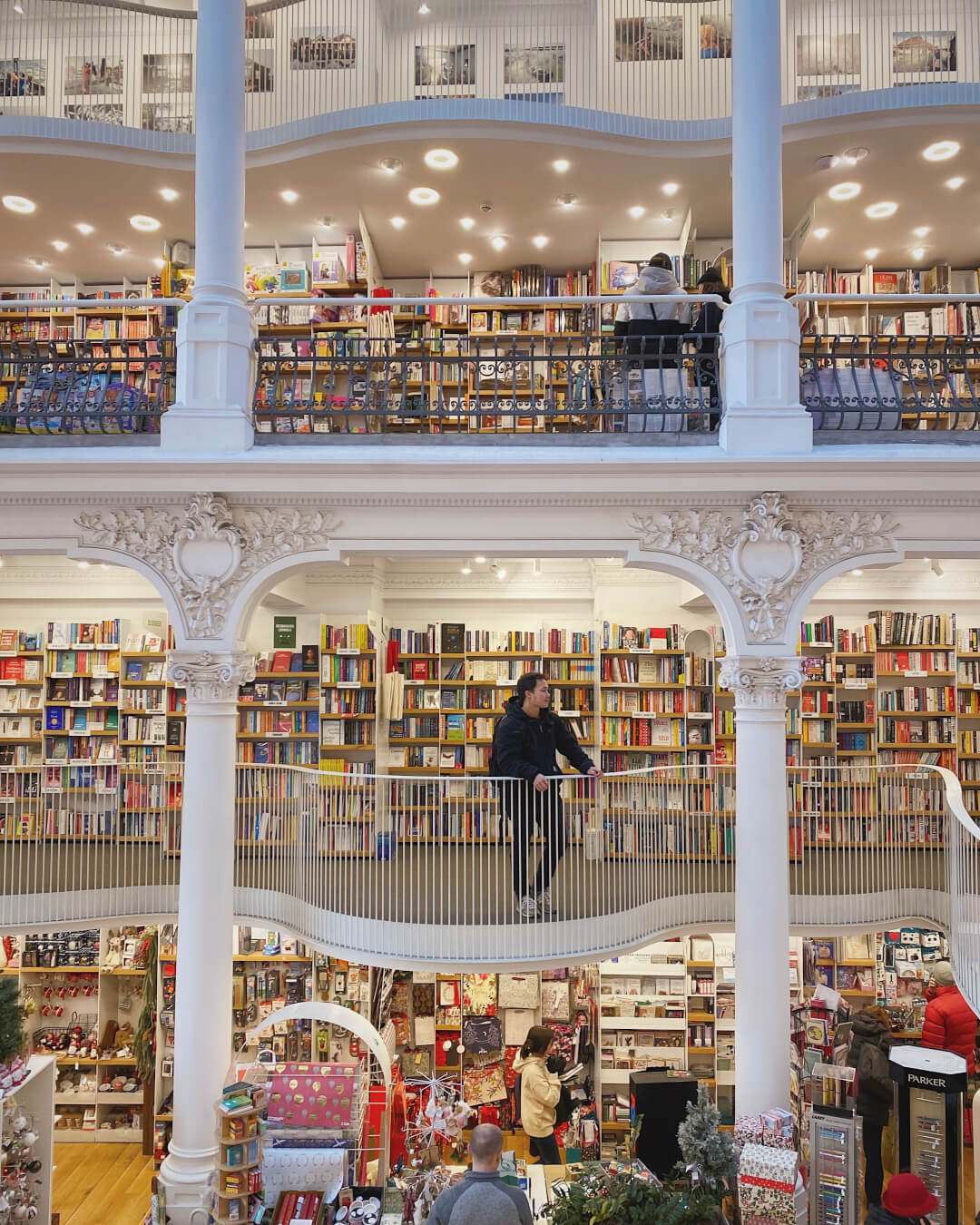 Coffee Culture 
Bucharest has a pretty robust coffee culture with a really lovely selection of cafes to choose from. Some of our favourites included Etche (a really cute cafe-come-gallery space), Bob Coffee Lab and Otto.  
Palace of the Deposits and Consignments.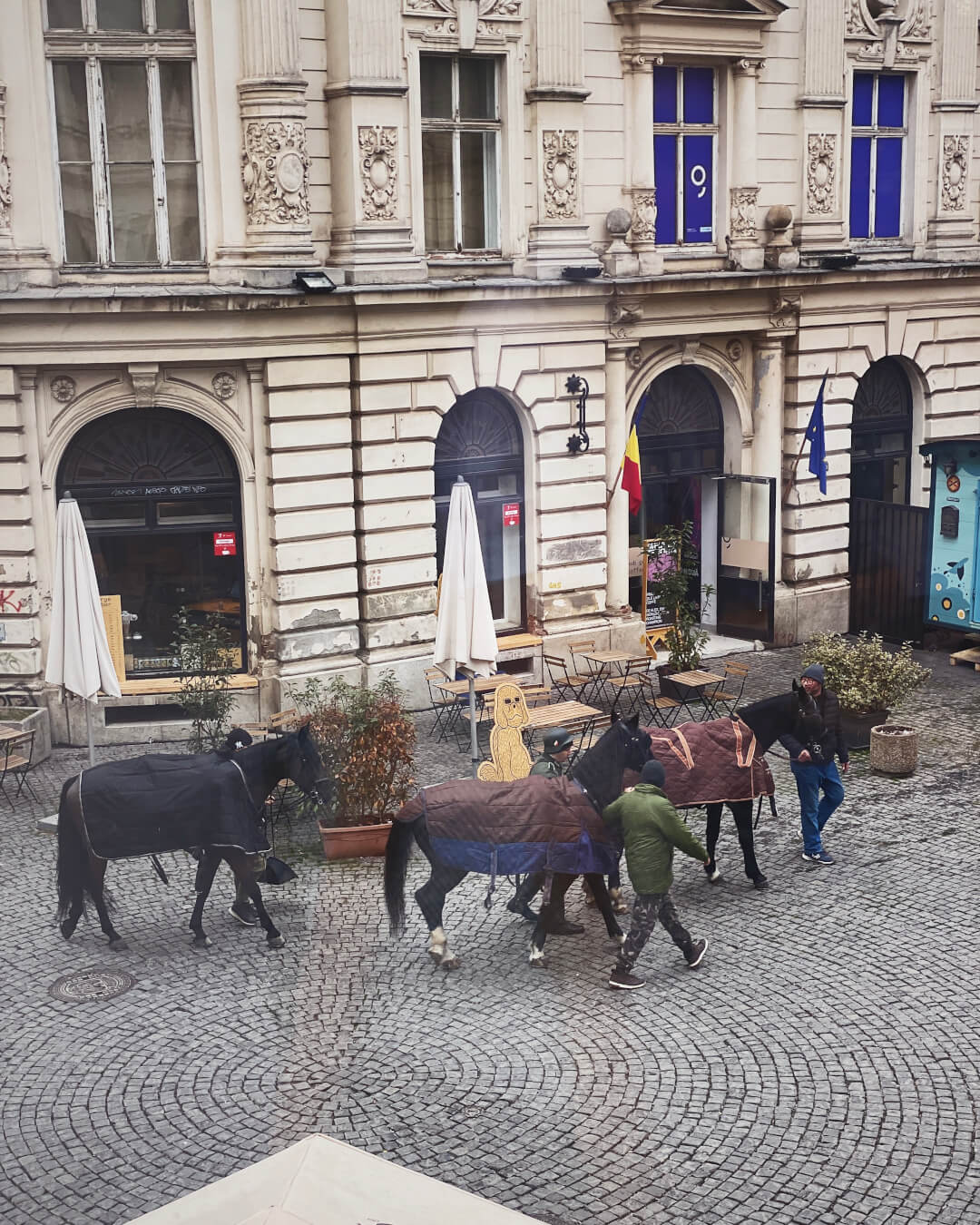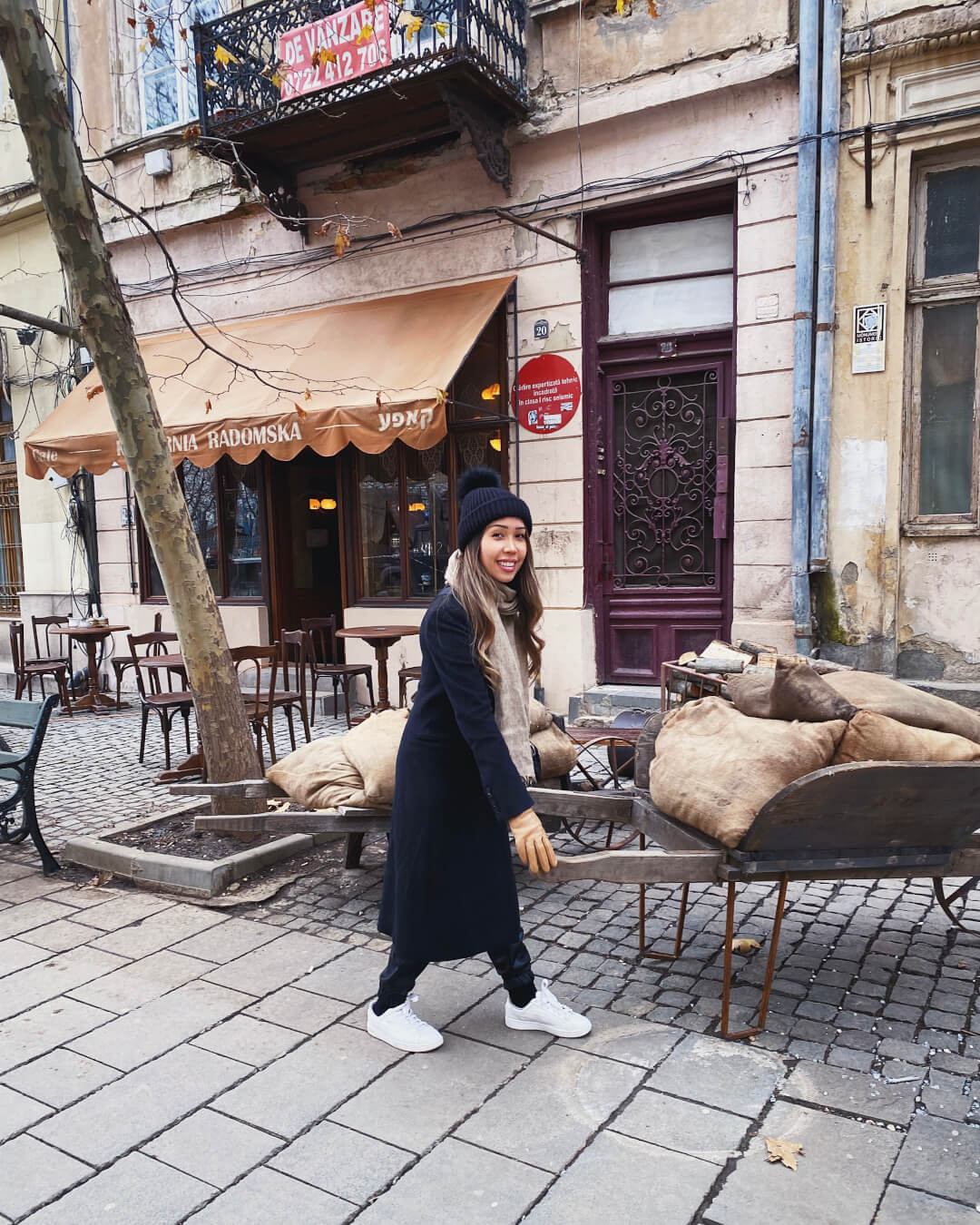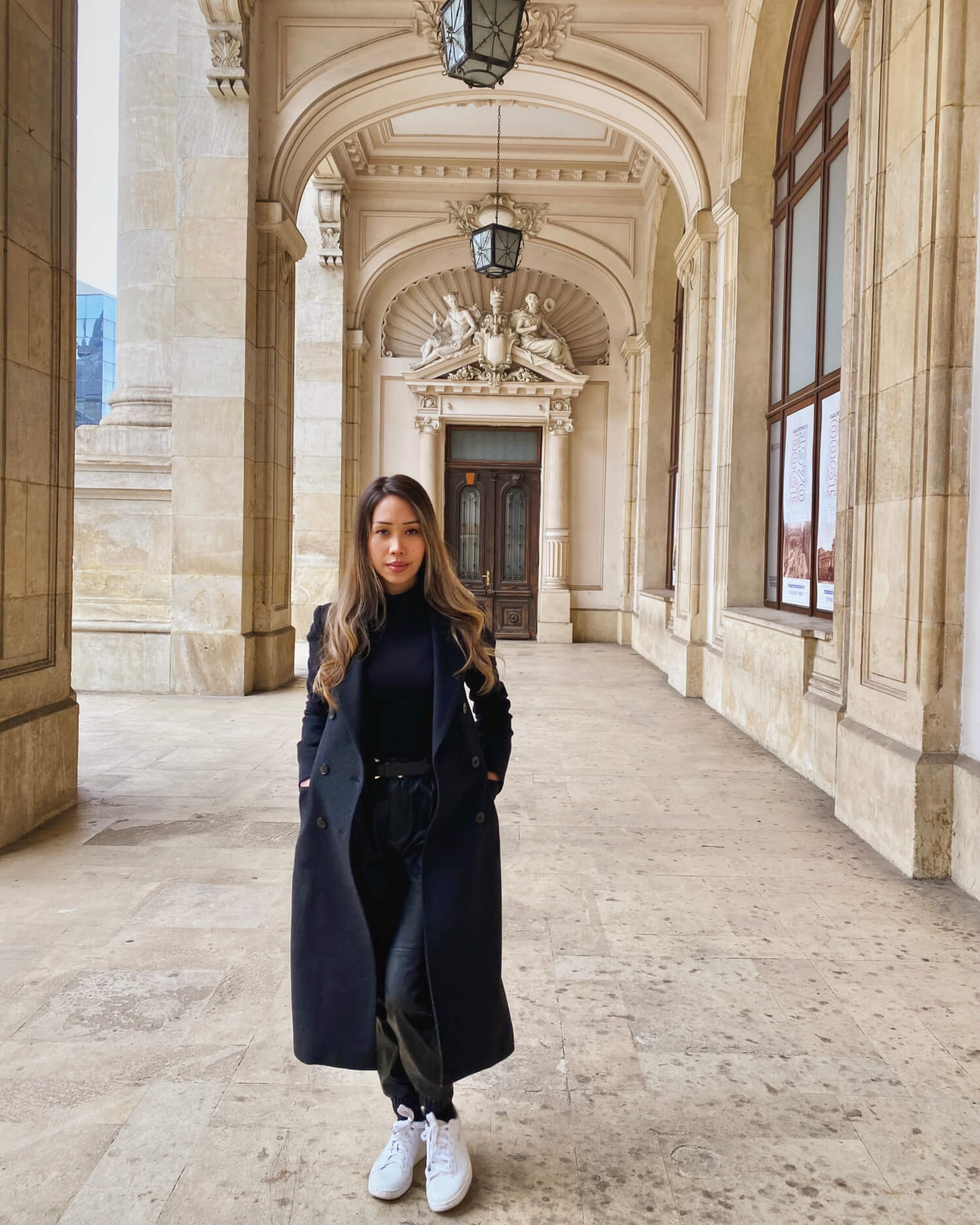 National Museum of Romanian History.
French Revolution Eclairs
I happened across French Revolution's spectrum of jewel-like eclairs on social media and couldn't resist but swing by and give them a try. There's a wide array of tempting flavours to choose from – selecting one can be difficult when you're so overwhelmed with choice. I picked pistachio, which was divine.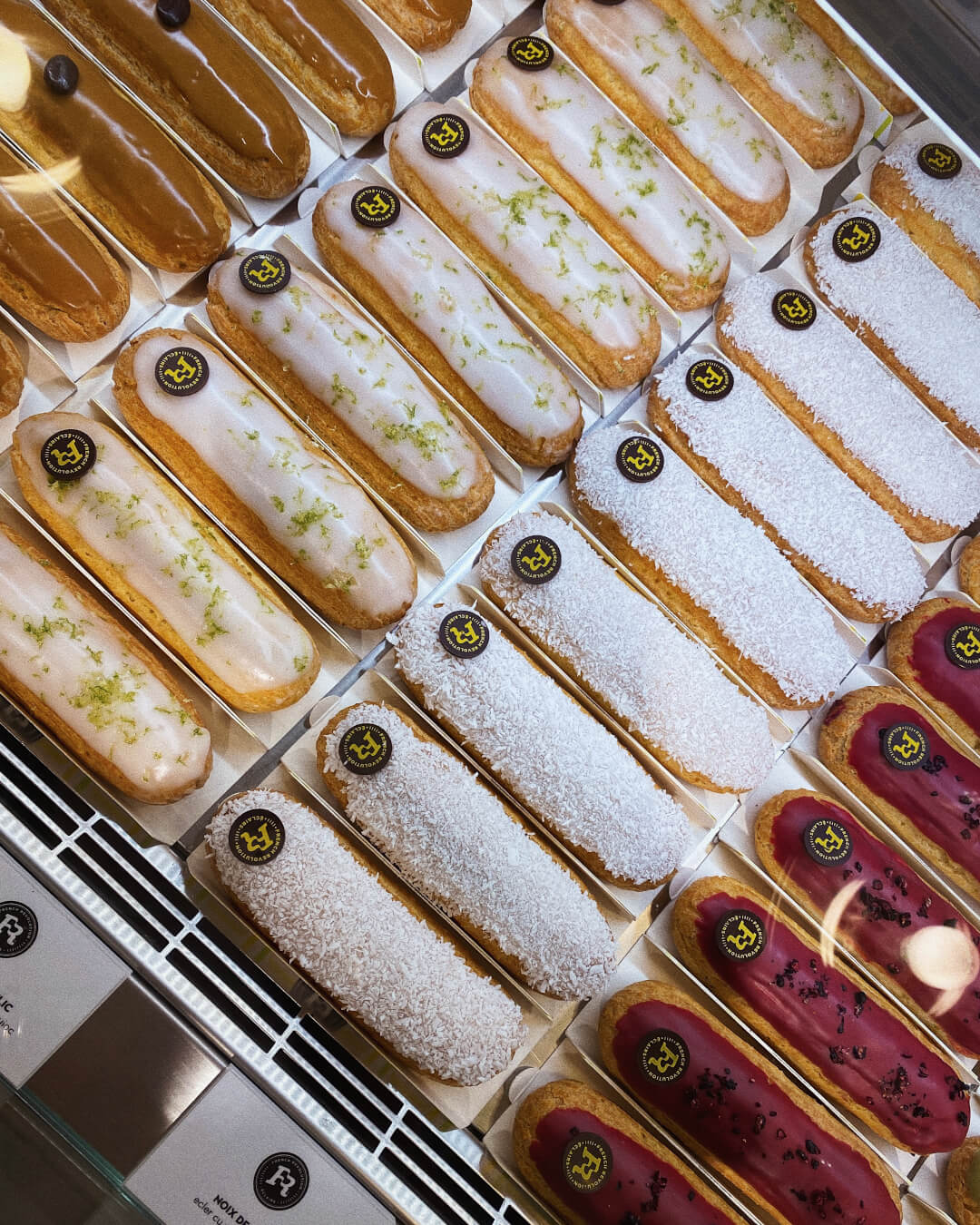 Palace of Parliament
This eye-wateringly opulent building is one of the largest administrative buildings in the world, second only to The Pentagon. Impressive though it is, the building is symbolic of Bucharest's communist past. An astronomical amount of money was ploughed into the project, with more marble and chandeliers than you'd believe. It gives Dubai-level grandeur, which is jarring given how stark it contrasts with the rest of the city. 
The Vault at The Marmorosch
The Vault at The Marmorosch is a unique setting for cocktails. The intimate speakeasy bar set within a real bank vault, featuring floor-to-ceiling depositories. It's

definitely

up there when it comes to the coolest bars I've been to.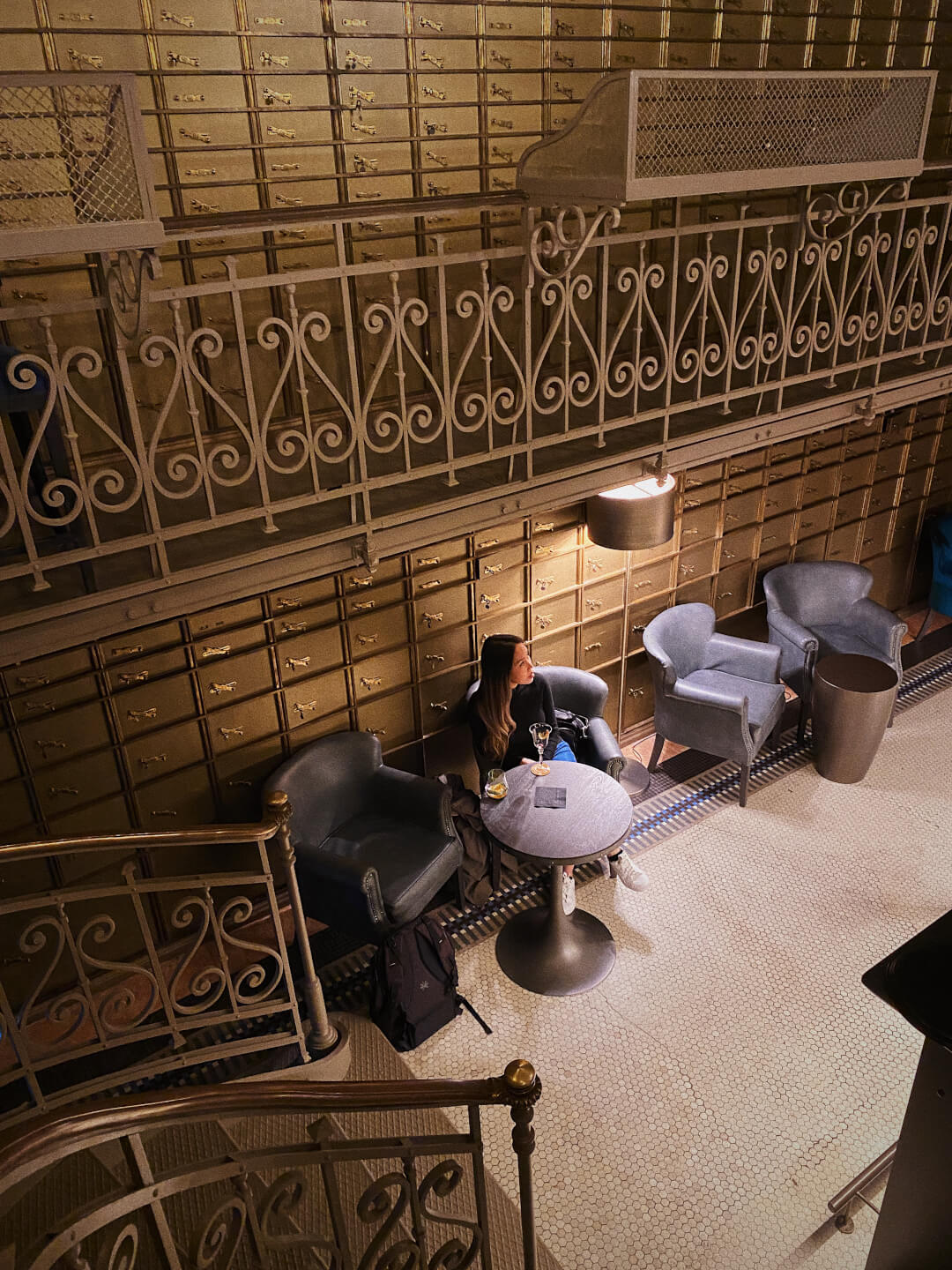 Festive display at The Marmorosch.
Caru' cu Bere
Sometimes, nothing beats a cosy pub and Caru' cu Bere is about as cosy as they come. We had a great time here sipping on mulled wine and watching the traditionally-dressed dancers keep everyone entertained.
Local eats
From what I saw, Romanian cuisine is largely very meat-heavy. As I am not a big meat eater, it wasn't something that I indulged in on this trip. That said, there were some pretty lovely Romanian sweet treats that we did try, such as 'papanași', traditional fried doughnuts with generous helpings of cream and blueberry jam on top. They are utterly delicious and a real winter warmer – I'd highly recommend trying it for yourself.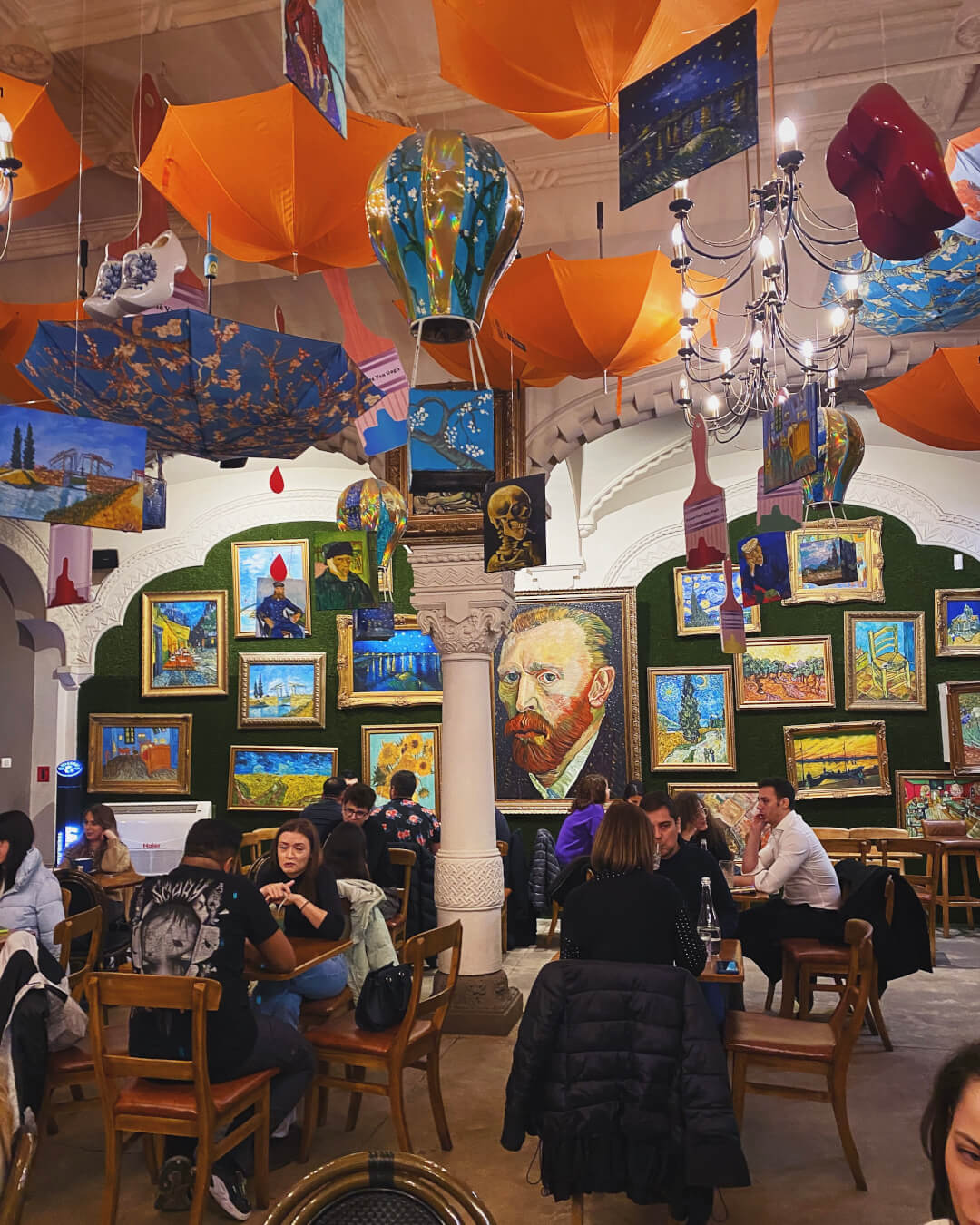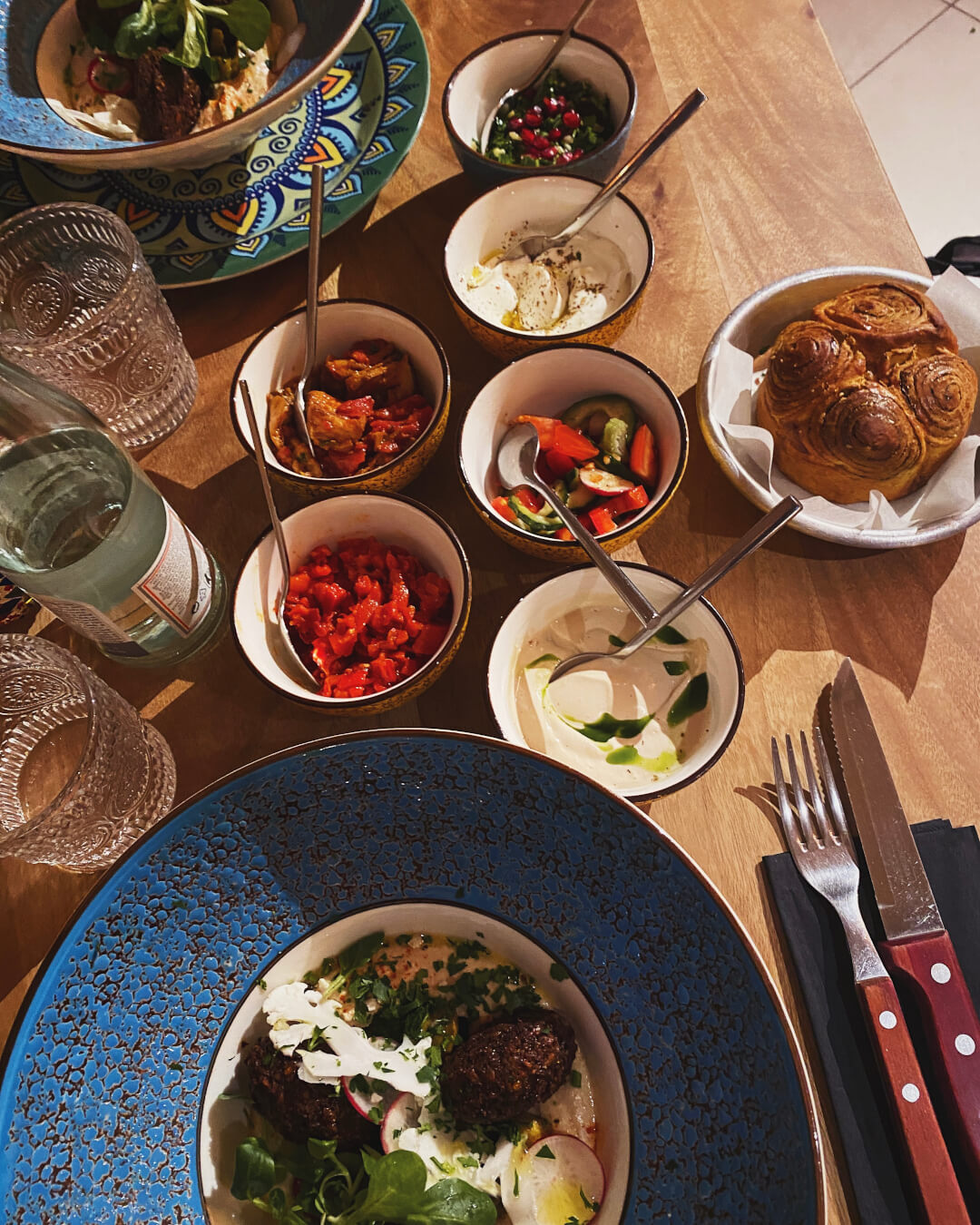 The Museum of the Moon
We were incredibly lucky that the Museum of the Moon installation was taking residence in Bucharest at Parcul Ioanid for a few days during our visit. This impressive interstellar installation, by Luke Jerram, has been displayed across the world.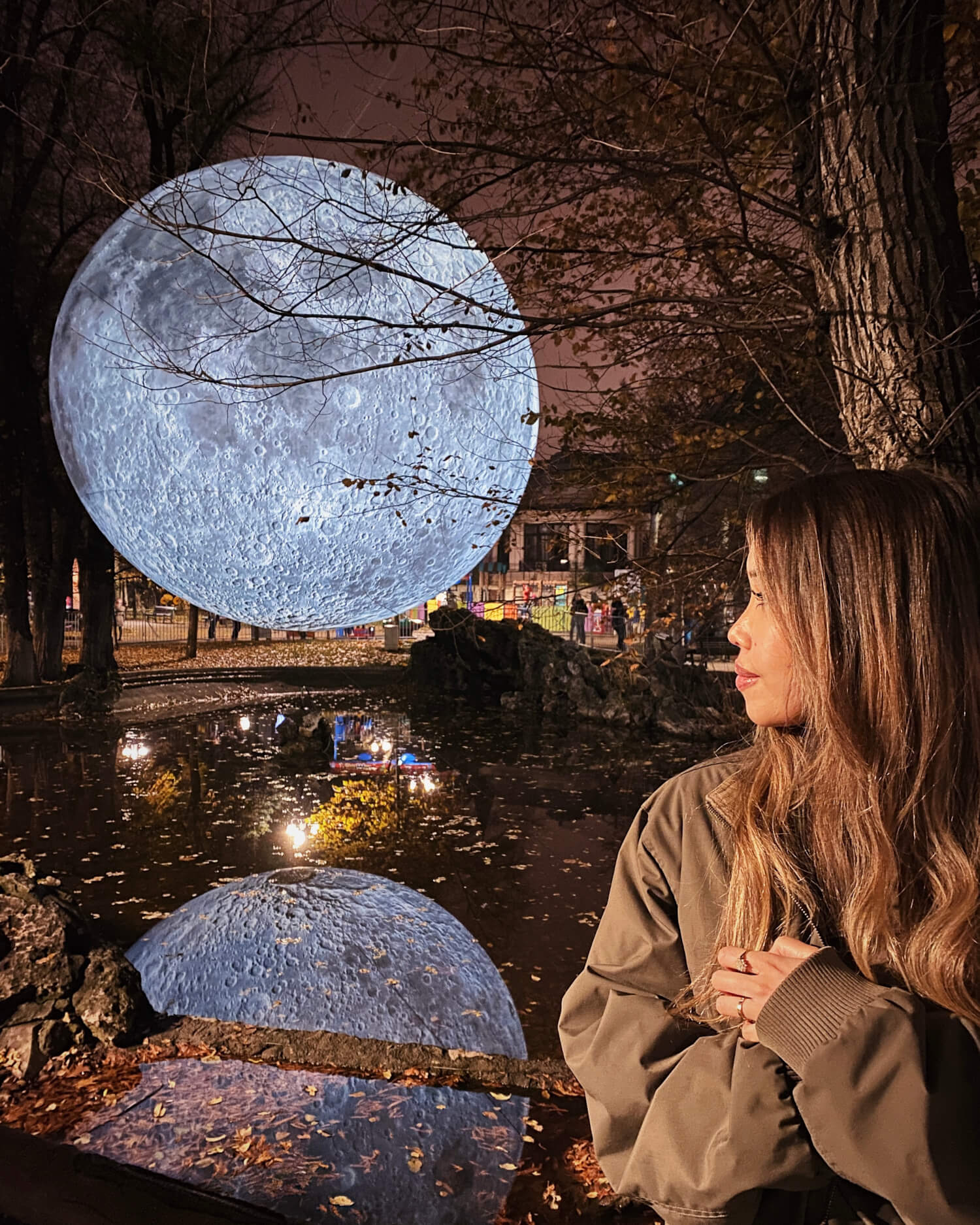 All too soon, the summer 23 chapter has come to a close. Despite a gasp of late sunshine a few weeks back, I am sure we all feel as though we didn't really get a proper summer this year. Now that autumn is upon us and with the feeling of transition into a new season,...