When it comes to my favourite UK cities, I am sure I am not alone in considering Edinburgh right up there at the top of the list. As a city, Edinburgh has all of the makings of a top-notch destination. It's sizable, has a rich history with picture-perfect historic architecture at every turn and a great culinary scene to boot. That's not to mention its lively and diverse cultural and arts scene. Edinburgh Fringe anyone?
Not long back from Dubai, a little road trip was in order and there was nowhere that I fancied visiting more than Scotland.
Dean Village
The first thing on the agenda was a little trip to Dean Village, one of my favourite areas in Edinburgh. The former grain milling village is picture-perfect with its gingerbread-style houses situated right by the Water of Leith. It's the perfect place for a little turn to stretch your legs, especially if you have had a long journey up to Scotland (which we certainly did). What's more, there's ample Insta opportunities so you're guaranteed to get some snaps that your grid will thank you for.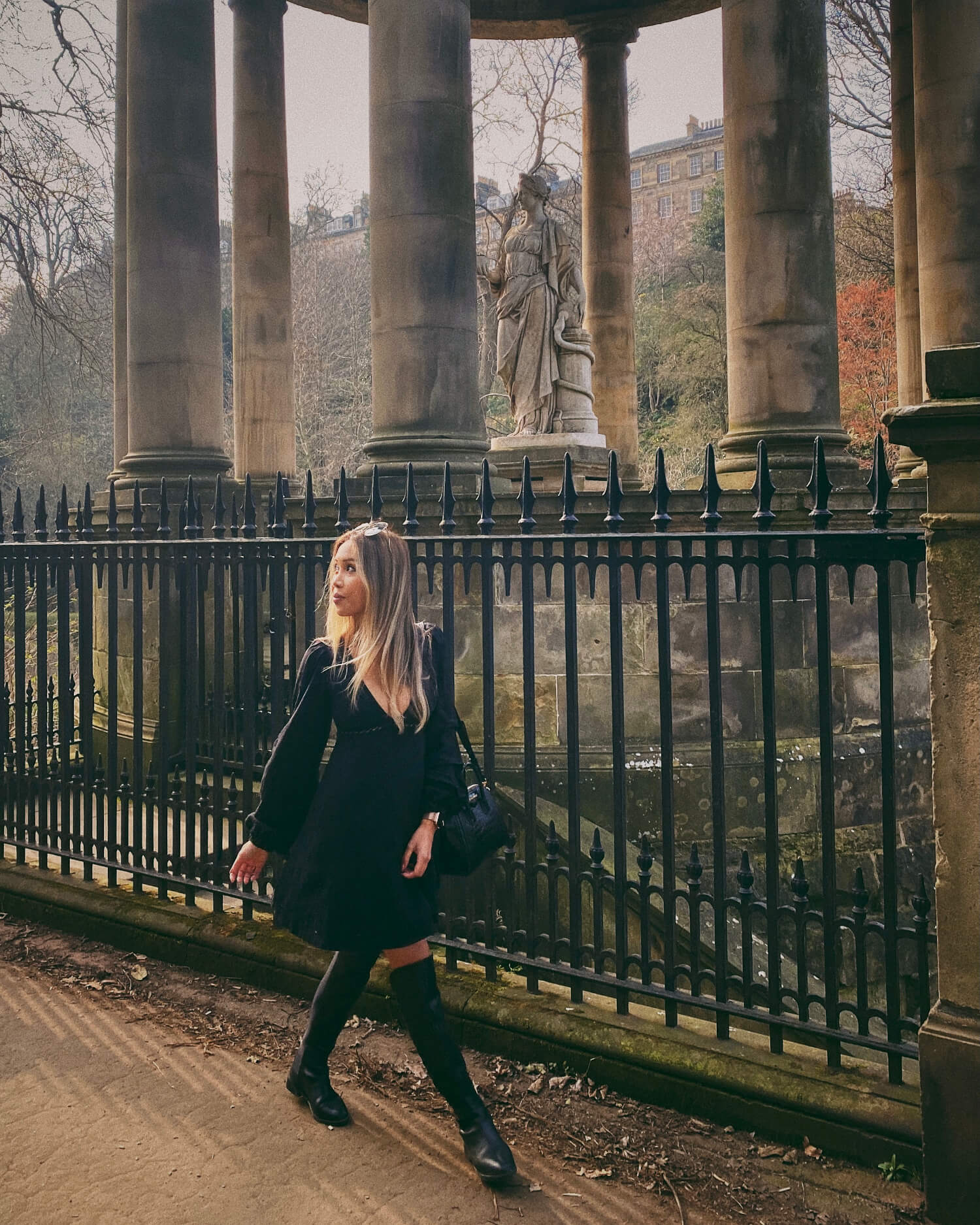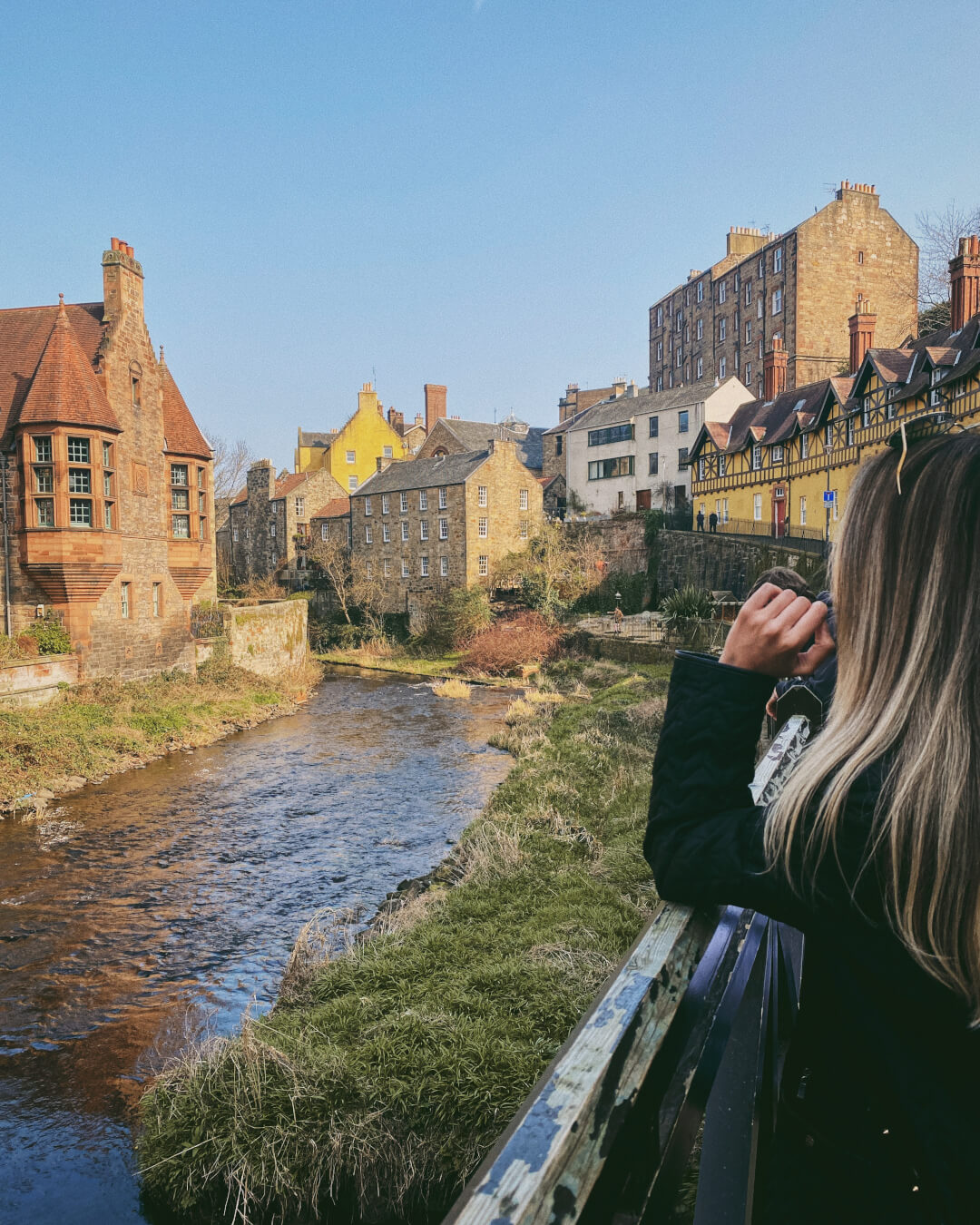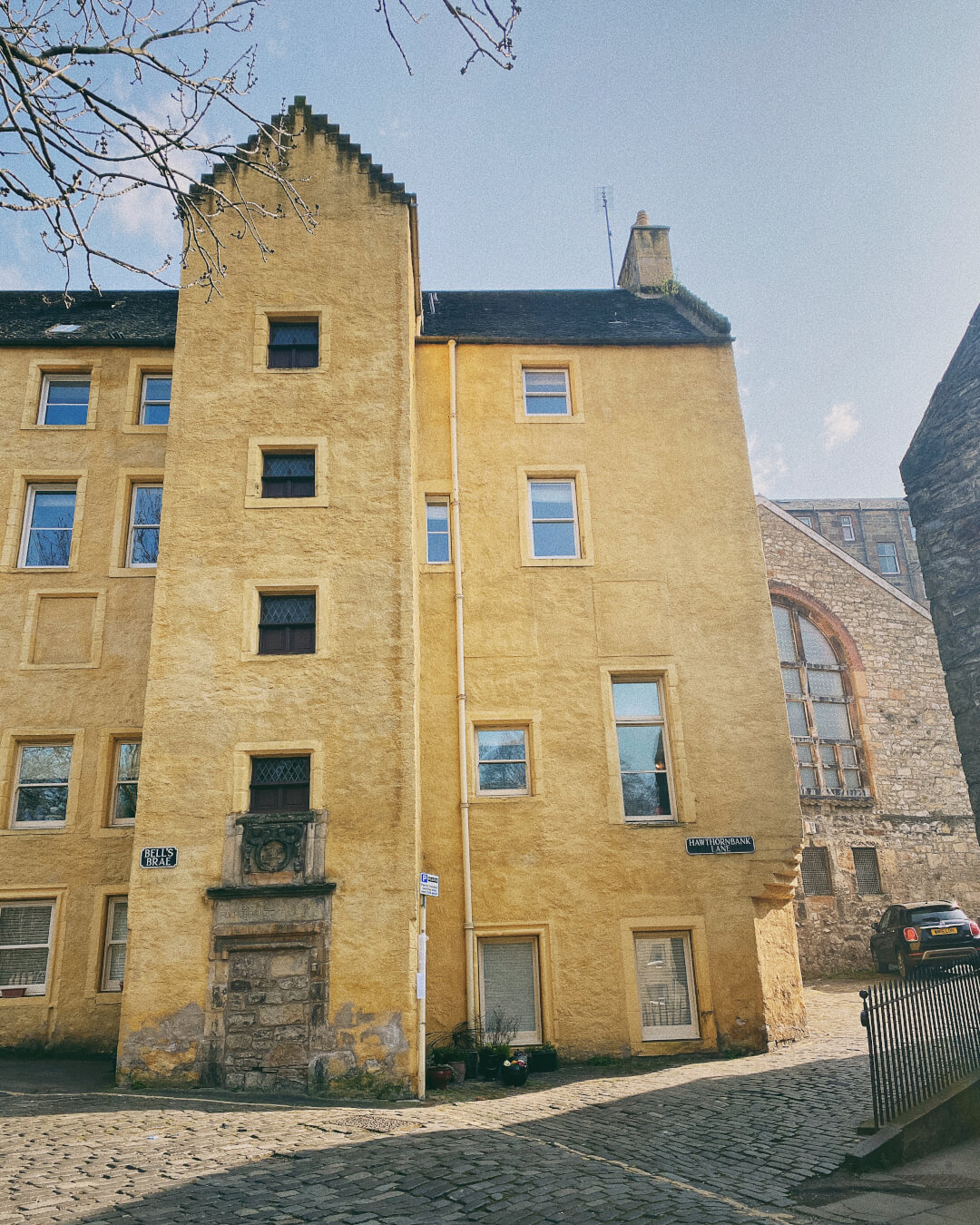 Waldorf Astoria Edinburgh – The Caledonian
Waldorf Astoria DIFC Dubai was one of my old haunts so it only seemed fitting that we would swing by Waldorf Astoria Edinburgh – The Caledonian. Peacock Alley is a wonderfully cosy and inviting venue and just look at the dazzling peacock-themed mural on the wall. I'm in love.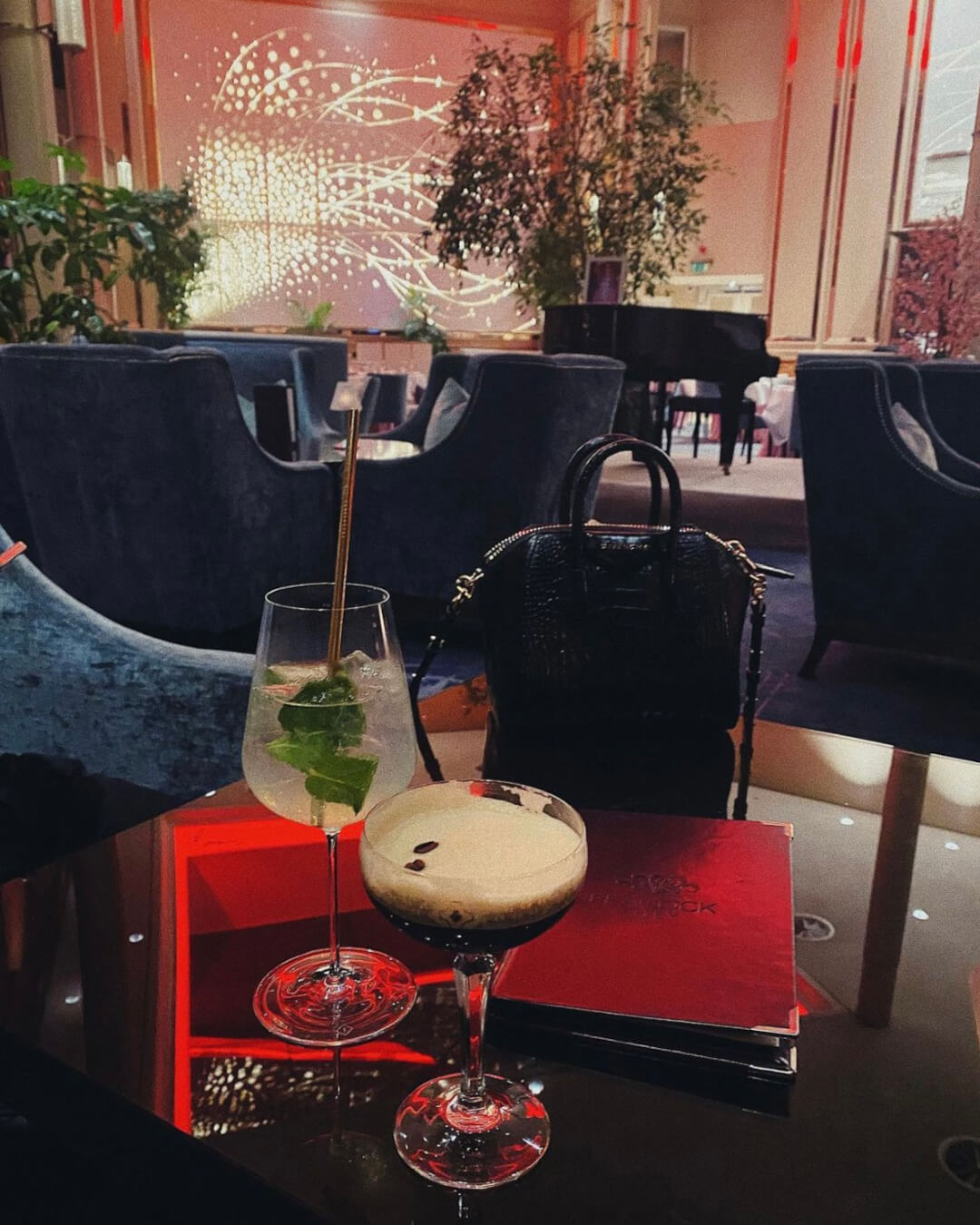 Royal Botanic Garden Edinburgh
I have been pretty fortunate in that the last few times that I've visited Edinburgh, the weather has been beautifully sunny. This trip was no exception and what better way to celebrate the much-welcome warmer weather than a little stroll around the Royal Botanic Garden Edinburgh? From pink cherry blossoms to daffs out in full force, it was evident that spring has well and truly sprung in Edinburgh.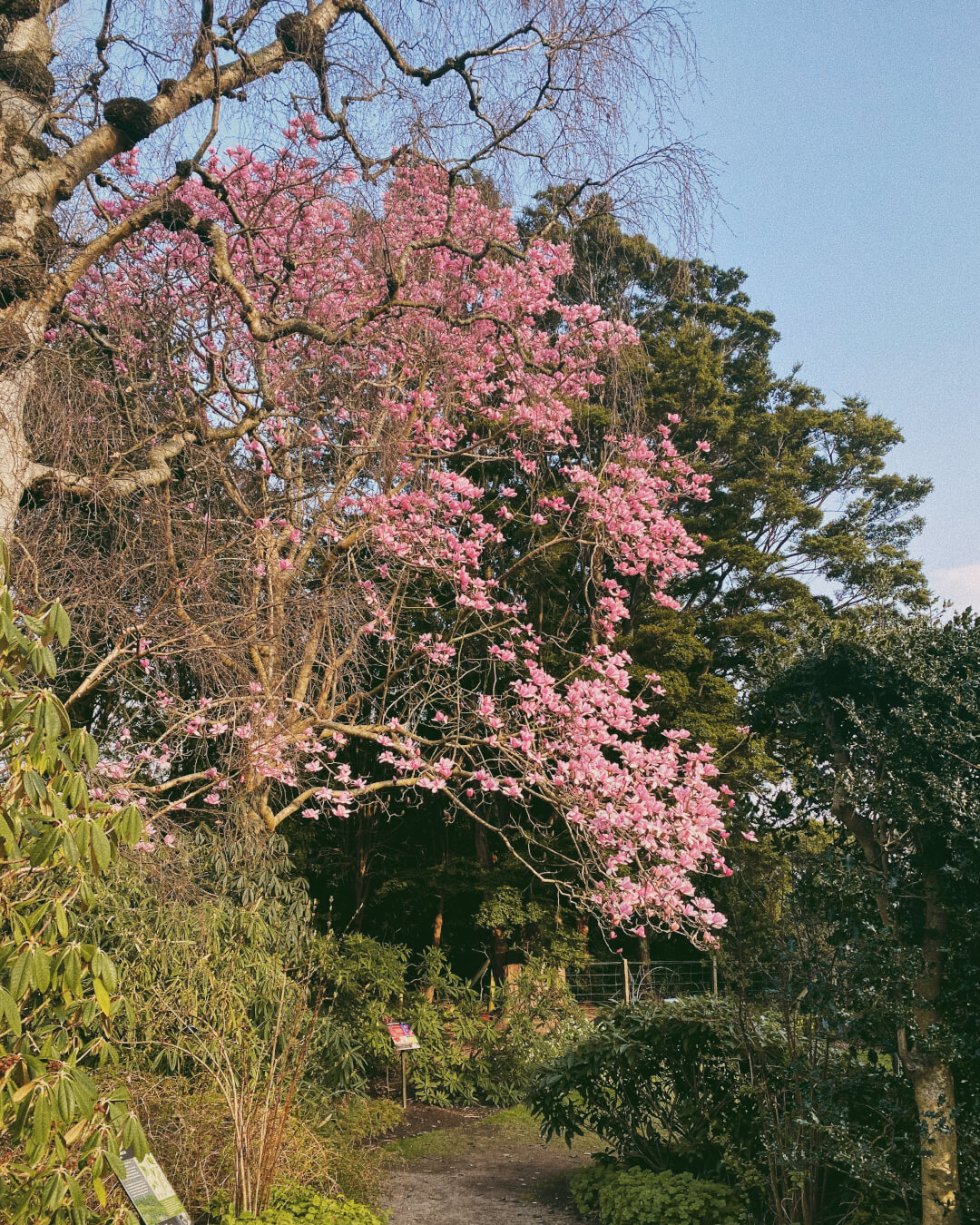 Antony Gormley's 6 TIMES
I am a big fan of Antony Gormley's sculpture work. I first became aware of his work when I lived for a stint in the North of England – his 'Another Place' installation at Crosby Beach was always something I adored visiting. Comprised of an army of 100 (give or take) life-sized cast iron figures sporadically arranged across several times of Crosby Beache's shoreline, it's a captivating yet slightly eerie sight to behold. Since those days, I have always made a conscious effort to spot his pieces on my travels (as far away as Christchurch in New Zealand, in fact). Edinburgh is home to Gormley's 6 TIMES installation, so keep your eyes peeled if you want to spot the iron men for yourself.
Princes Street Starbucks
If all of the exploring renders you in need of a sit down and caffeine boost then check out Princes Street Starbucks, which boasts some pretty incredible views of Edinburgh Castle. What's more, it doesn't tend to get overly busy, so your chances of scoring the best seats in the venue are pretty high.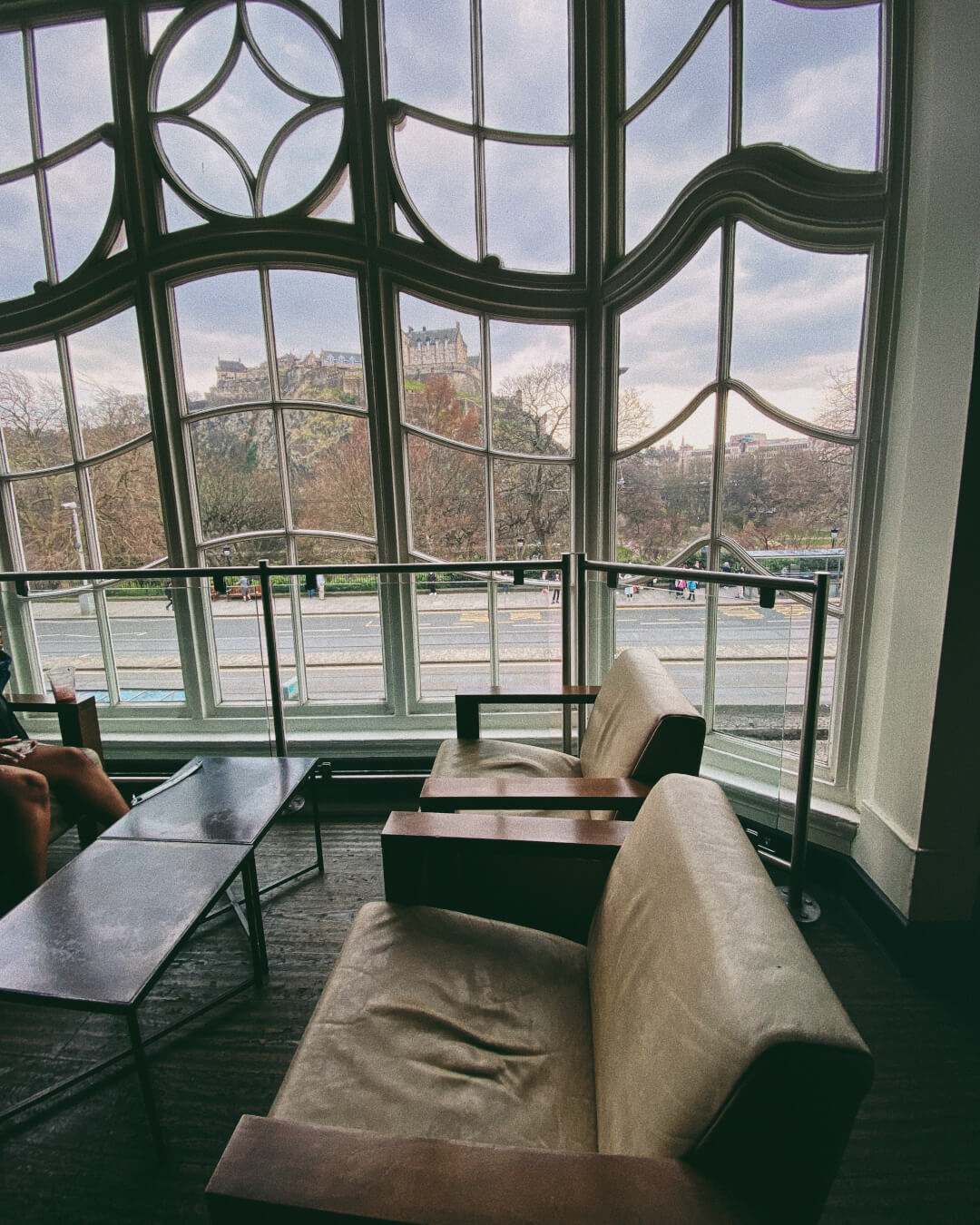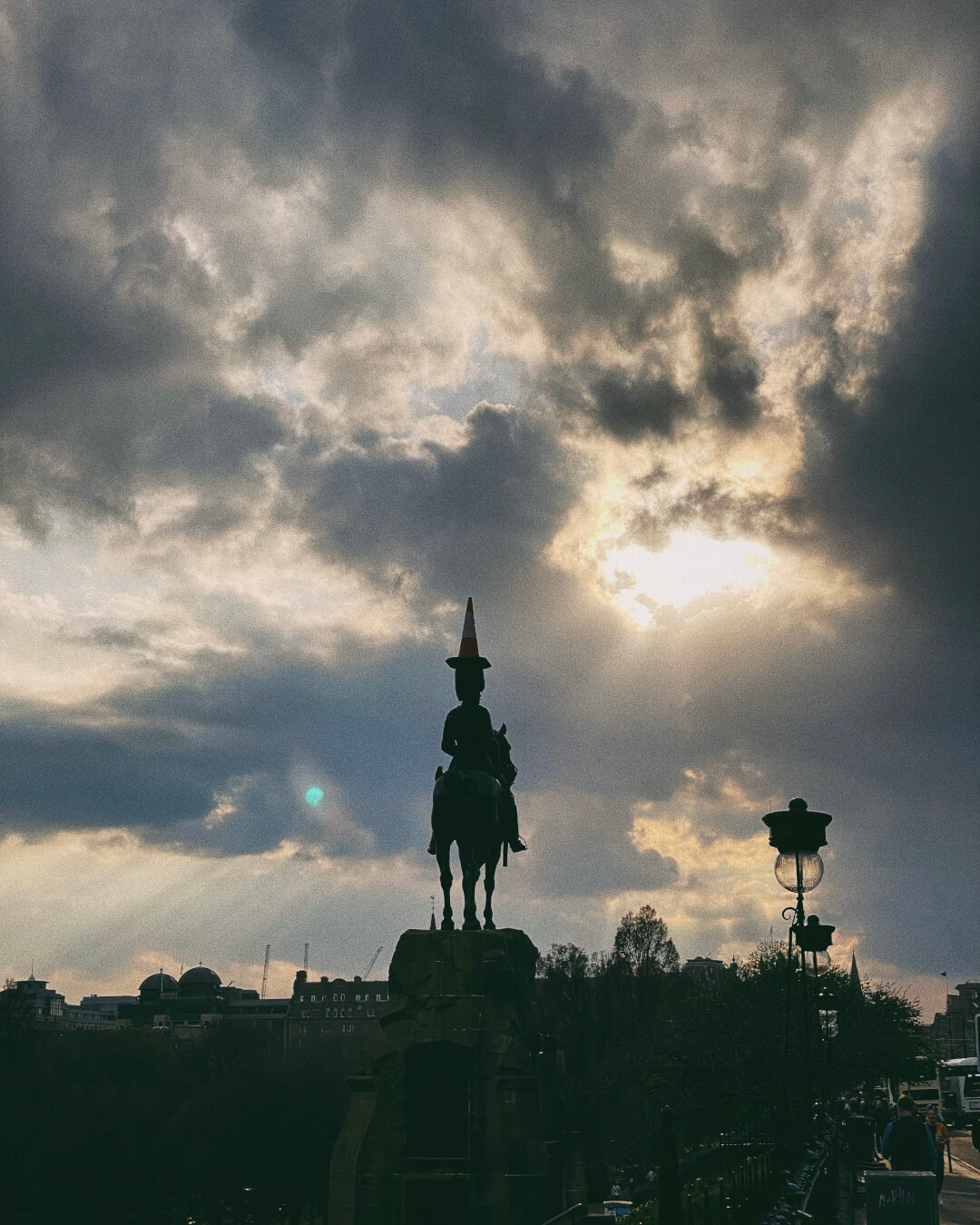 Chaophraya Thai Restaurant
I've been lucky enough to have sampled a pretty varying selection of Edinburgh's dining venues so we decided to try somewhere new. We headed to Chaophraya as we were craving Thai and the restaurant was well reviewed online. If you book ahead (which we didn't) you'll be able to receive one of the seats on the outdoor seating terrace where stunning views across Edinburgh can be enjoyed. Although this was something that we missed out on as we were just walk-ins, we still adored the authentic, generously-sized dishes. Sometimes you just can't beat a good pad thai!
Scottish National Gallery of Modern Art
I'd done the rounds of a couple of Edinburgh's museums/galleries but the Scottish National Gallery of Modern Art is one that had passed me by until now and it didn't disappoint. Whether you are a fan of modern art or not, I would still suggest having a little look around. If just to witness the impossibly-perfect landscaped grounds and to grab a bite at the cafe which serves up a rather lovely hearty fare.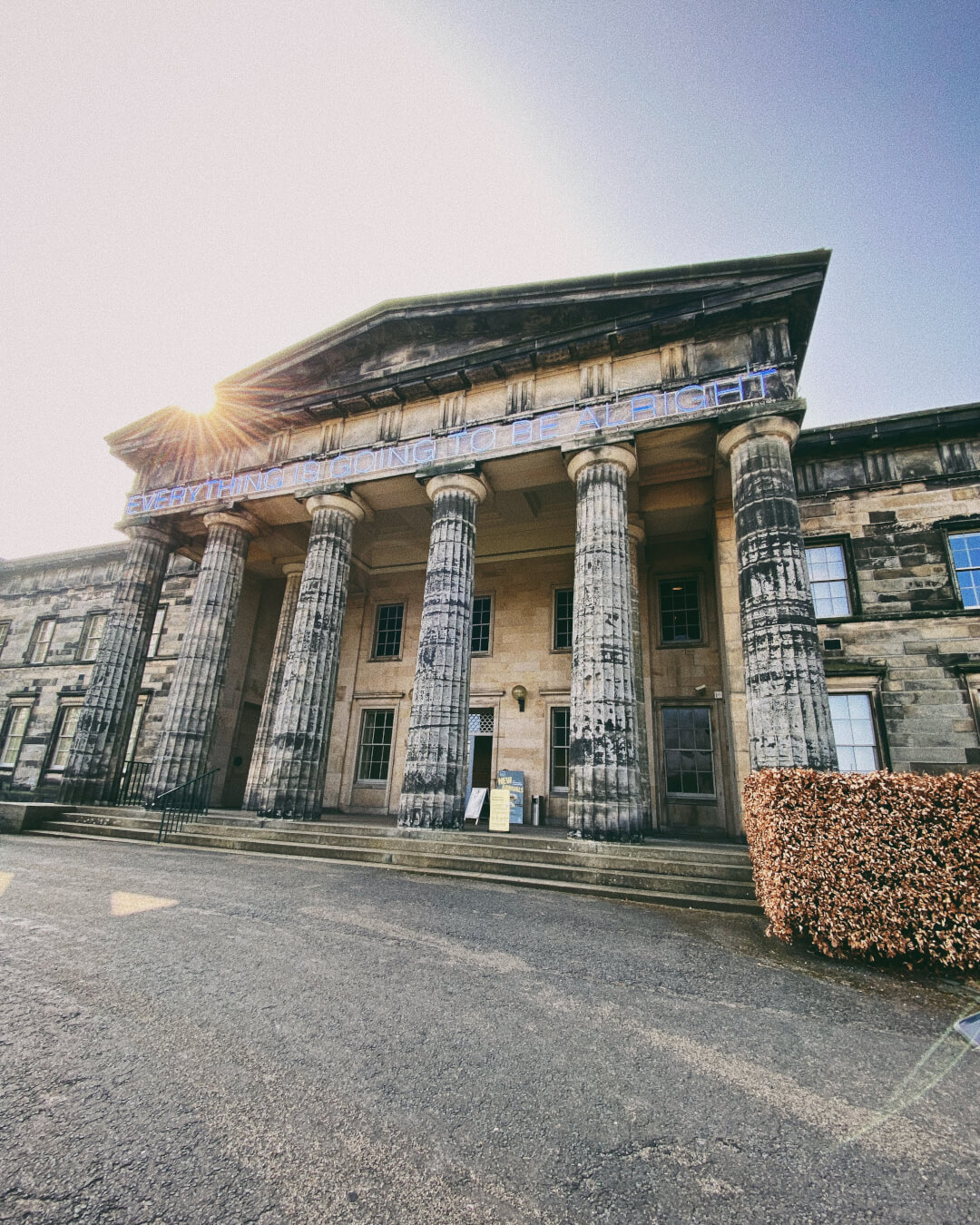 Arthur's Seat
If you are looking for the ultimate view of Edinburgh, then look no further than Arthur's Seat. Visible from around the city, it's the highest point of Holyrood Park, which is just a stone's throw from Edinburgh city centre.
Arthur's Seat is an ancient volcano and therefore its terrain is rocky, steep and in some places the paths are undefined. You can choose to either walk the entire way up to the summit, or you can drive to the carpark near the top and walk the remaining 10-15 minutes or so, which is what we did as we were on our way out of the city.
From the summit, there are incredible panoramic views across Edinburgh city and beyond to be enjoyed. If you visit the Edinburgh, it is an experience that is not to be missed.
In the blink of an eye, a few months have passed since I last wrote and it's safe to say that I'm out of the routine of writing once again. So I'd make my return by sharing some snaps and recommendations from a recent long weekend in the Cotswolds. From the...