When it comes to Dubai's wide selection of fabulous cafes, you are spoilt for choice if you are partial to some good coffee and perhaps something sweet whilst you're at it. I just love cafes, they are probably my favourite place to hang out. Be if for solo laptop time, grabbing brunch with friends or for a pit stop caffeine fix whilst on the go.
Having been to pretty much every cafe in Dubai during my time out there, I am happy to share the best of the best with you.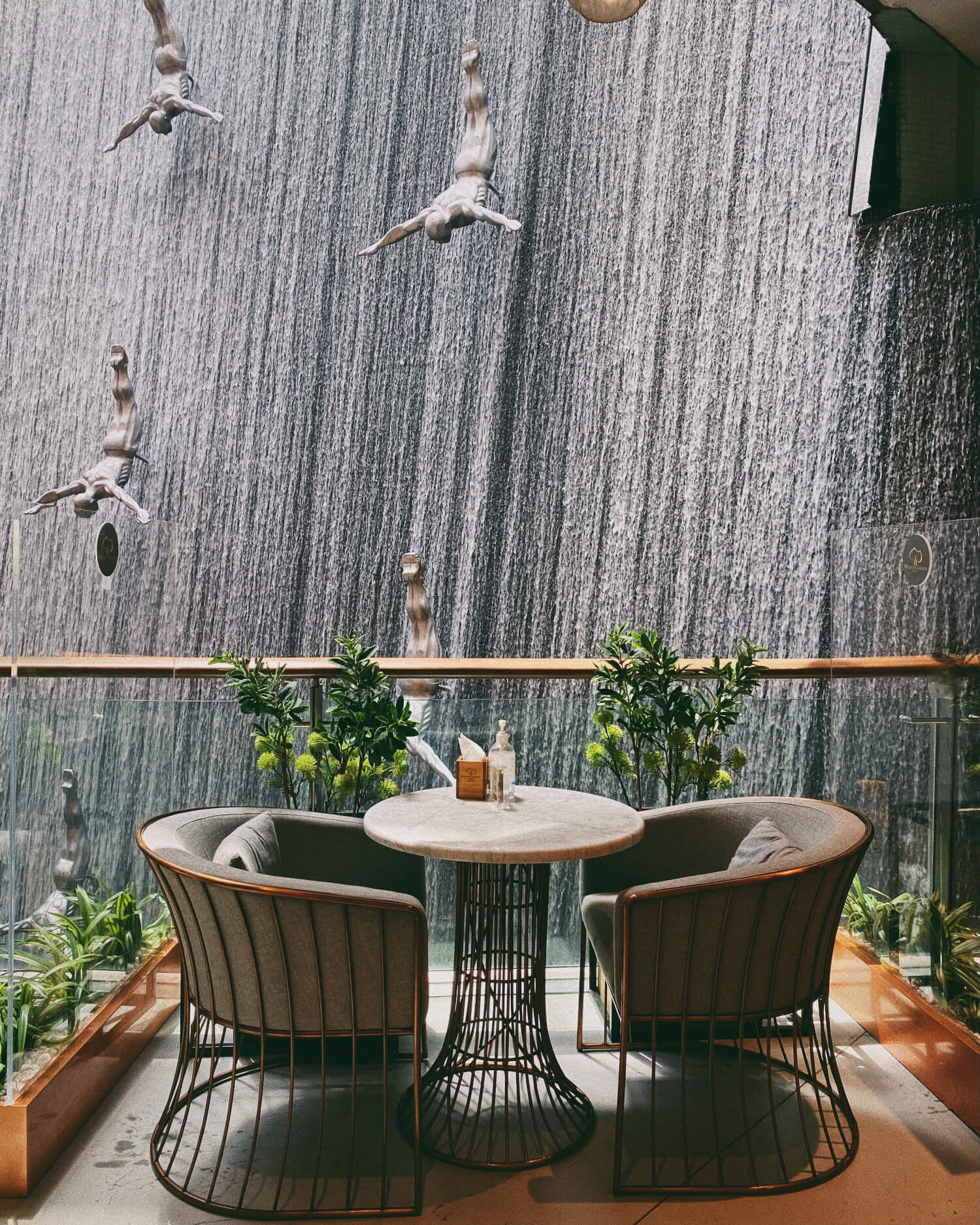 Walnut Grove 
Living right next to Dubai Mall, I spent a lot of my free time milling around it and Walnut Grove is one of my go-to places for a quick bite. What I like so much about this place is the location. It offers Insta-worthy views aplenty. Both from the indoor seating area where there's a stunning backdrop of the The Dubai Mall waterfalls and from its generously-sized al fresco seating terrace you'll get to savour the impressive views of the Burj Khalifa and the Dubai fountain shows.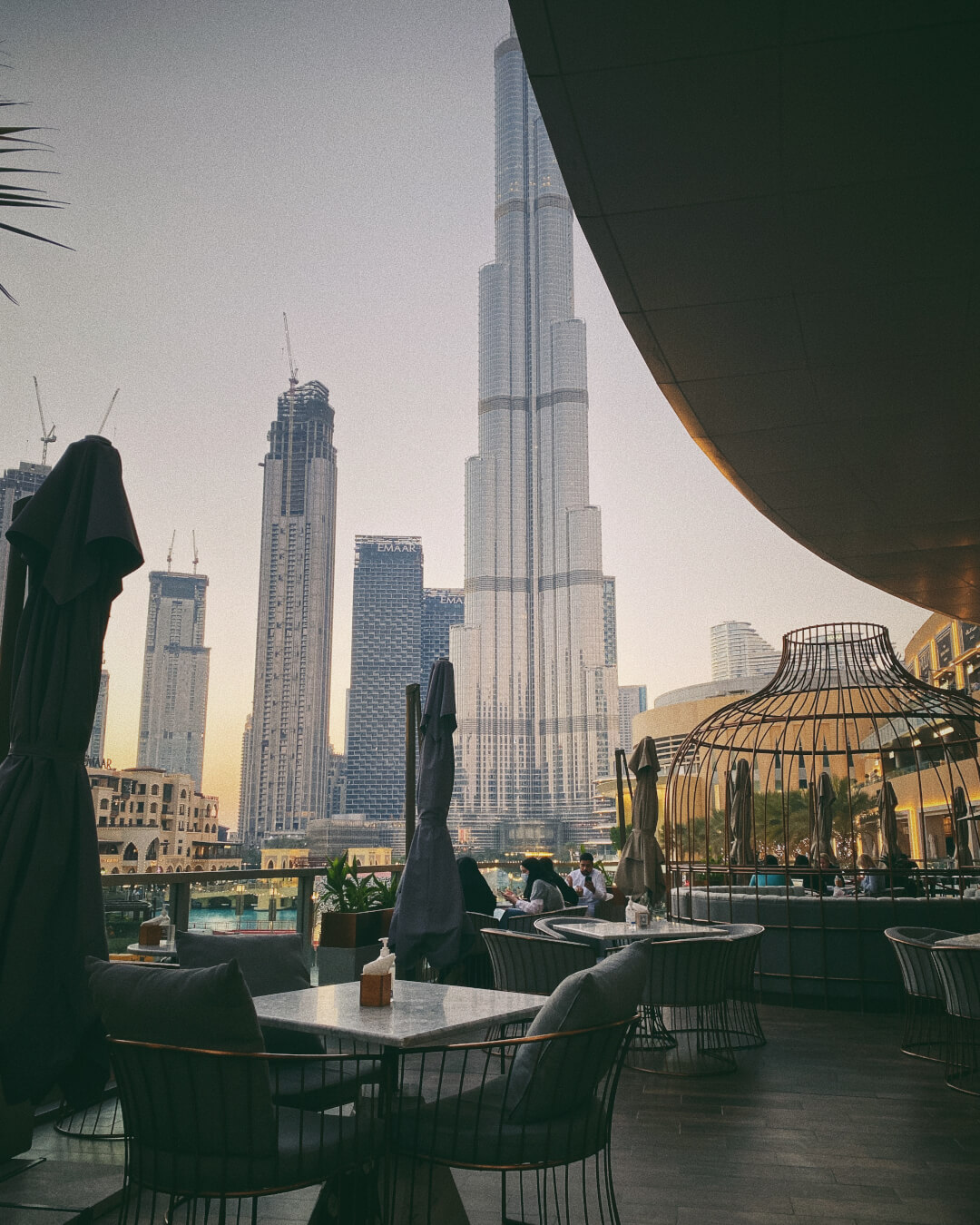 Two at Symphony
Whilst we are on the topic of Dubai Mall, Two at Symphony absolutely warrants a mention. Located in Fashion Avenue where all of the high-end designer boutiques live, this place is befittingly stylish. With a retail space on the lower level, this boutique-come-cafe serves up beautiful bakes and an exceedingly good brunch menu. I should also mention that in my experience, the staff have always been incredibly welcoming and attentive. All things considered, Two at Symphony absolutely deserves a 10/10.
Emporio Armani Caffè
Designer coffee? Welcome to Dubai. At Emporio Armani Caffè, expect your coffee of choice to be emblazoned with the designer's logo. Located in the Mall of Emirates, this place has a lovely open seating area flooded with natural light from the mall's glass dome roof. What's more, the food is delicious. I'd highly recommend the omelette which was incredibly generously sized and was as good as you'd expect for the designer price tag.
Aura Skypool
Do you know what's better than coffee? Coffee with one of the most jaw-dropping views of Dubai from on-high. At Aura Skypool, you can enjoy just that. Since it opened last year, Aura Skypool has become one of my absolute favourite pool-side hangouts in Dubai. As the highest infinity pool in the world, with views of one of the most impressive skylines in the world it's not hard to see why this place really is a cut above. Though it's not a cafe, its sunrise pool sessions are my favourite way to start the day. Coffee, breakfast, views and a refreshing dip? It just doesn't get better.
Raffles The Palm
To enjoy fantastic coffee and hand-crafted sweet treats in an exceedingly opulent setting then Raffles The Palm is the place to go. From the Raffles Patisserie, there are a wide selection of jewel-like pastries to choose from. These can be enjoyed at the impressive Blüthner Hall. With gold and solid marble at every turn and a looming crystal chandelier centrepiece, it's a truly magnificent setting.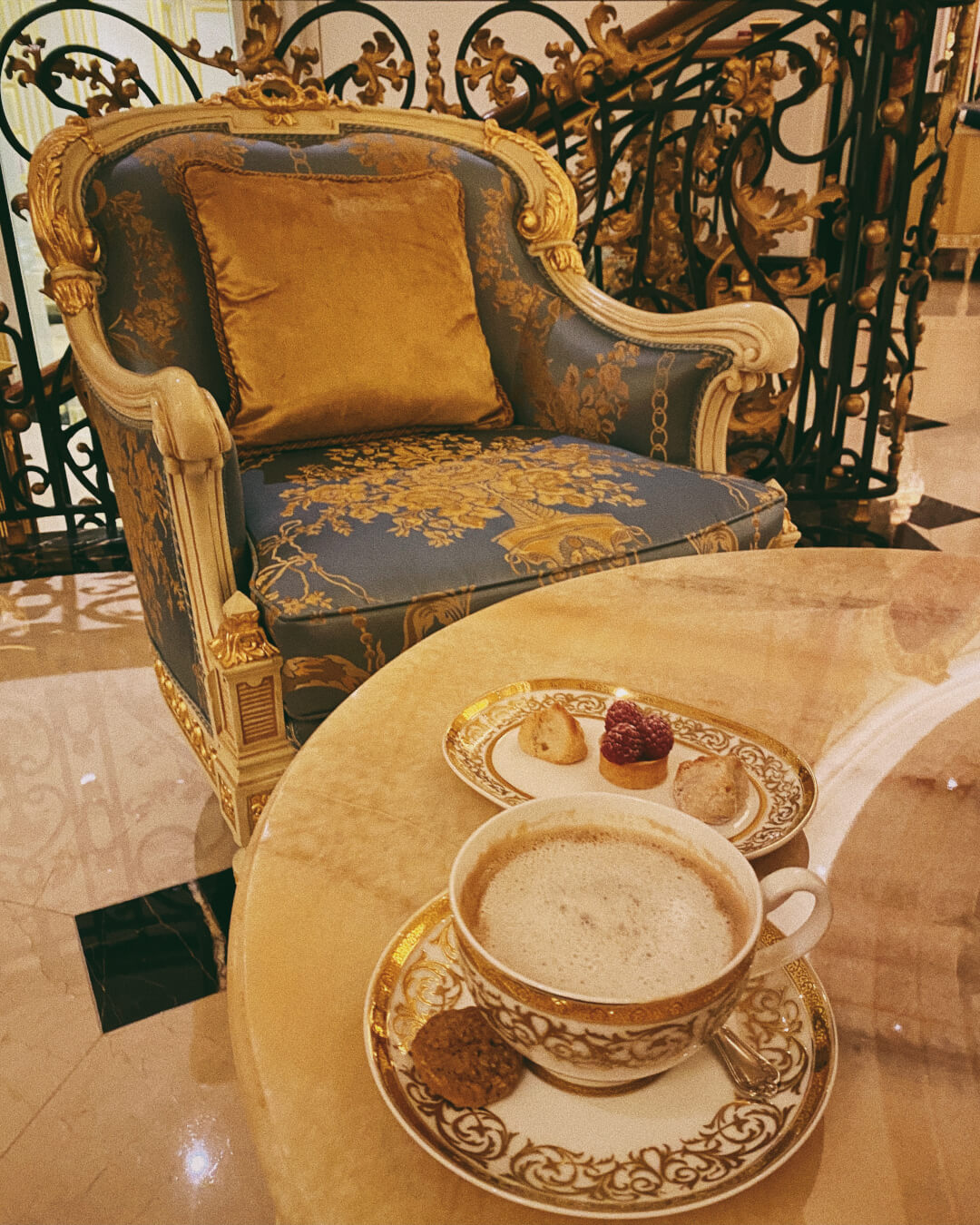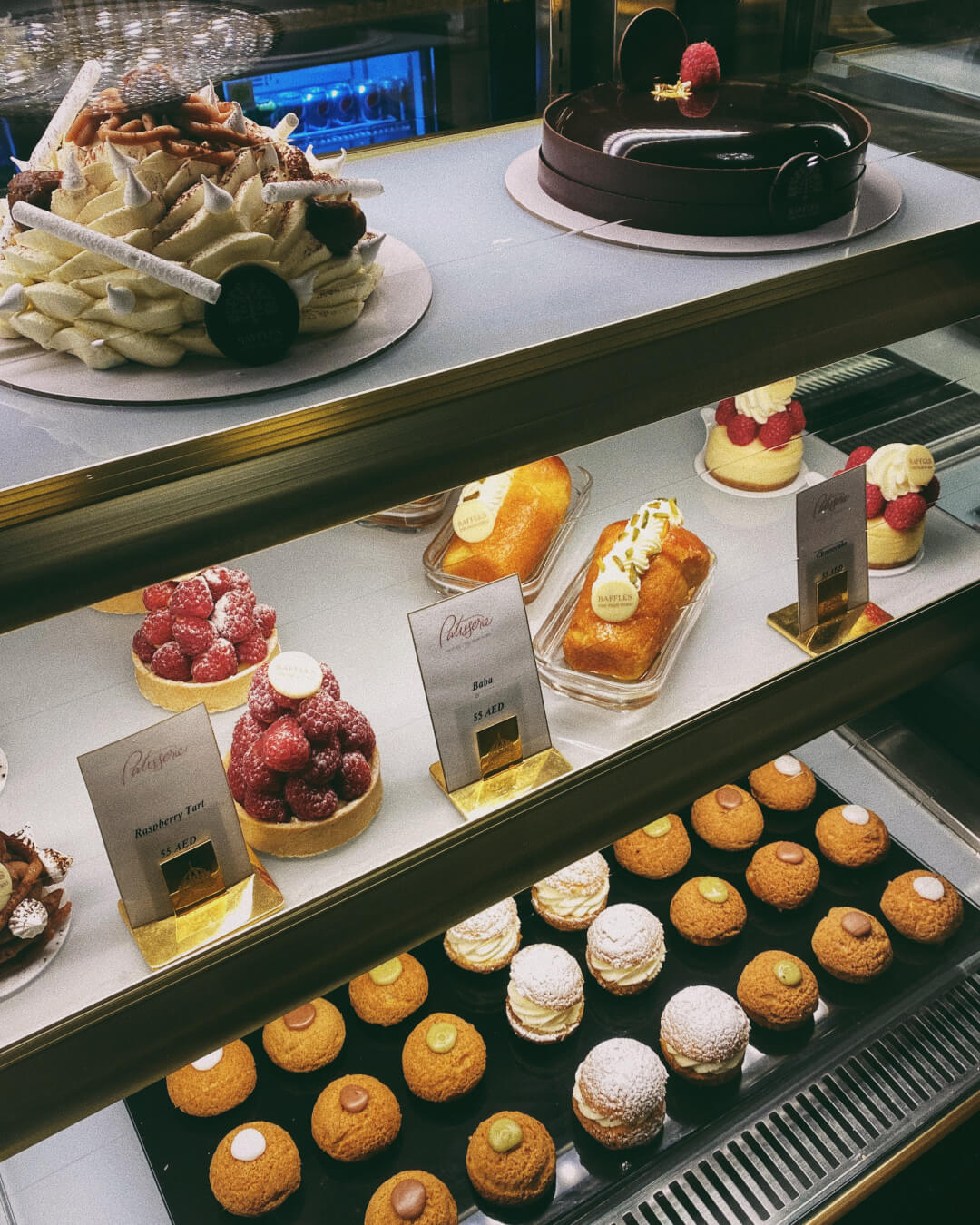 Café Bateel
If I were to choose the cafe that I went to, ordered from and ate at the most, it would hands down be Café Bateel. I just LOVE its offering. Café Bateel is a cafe chain that brings together Mediterranean flavours and Arabian hospitality. Expect good coffee, fresh croissants and cakes, artisan dates, and a delicious menu of eats. If you try one thing from Café Bateel, please make it the green pesto pasta. I don't often order pasta but I became so addicted to Café Bateel's pesto pasta that it was by far my most ordered dish on Deliveroo. What's more, there are Café Bateel outlets dotted across Dubai so you'll never be too far from one.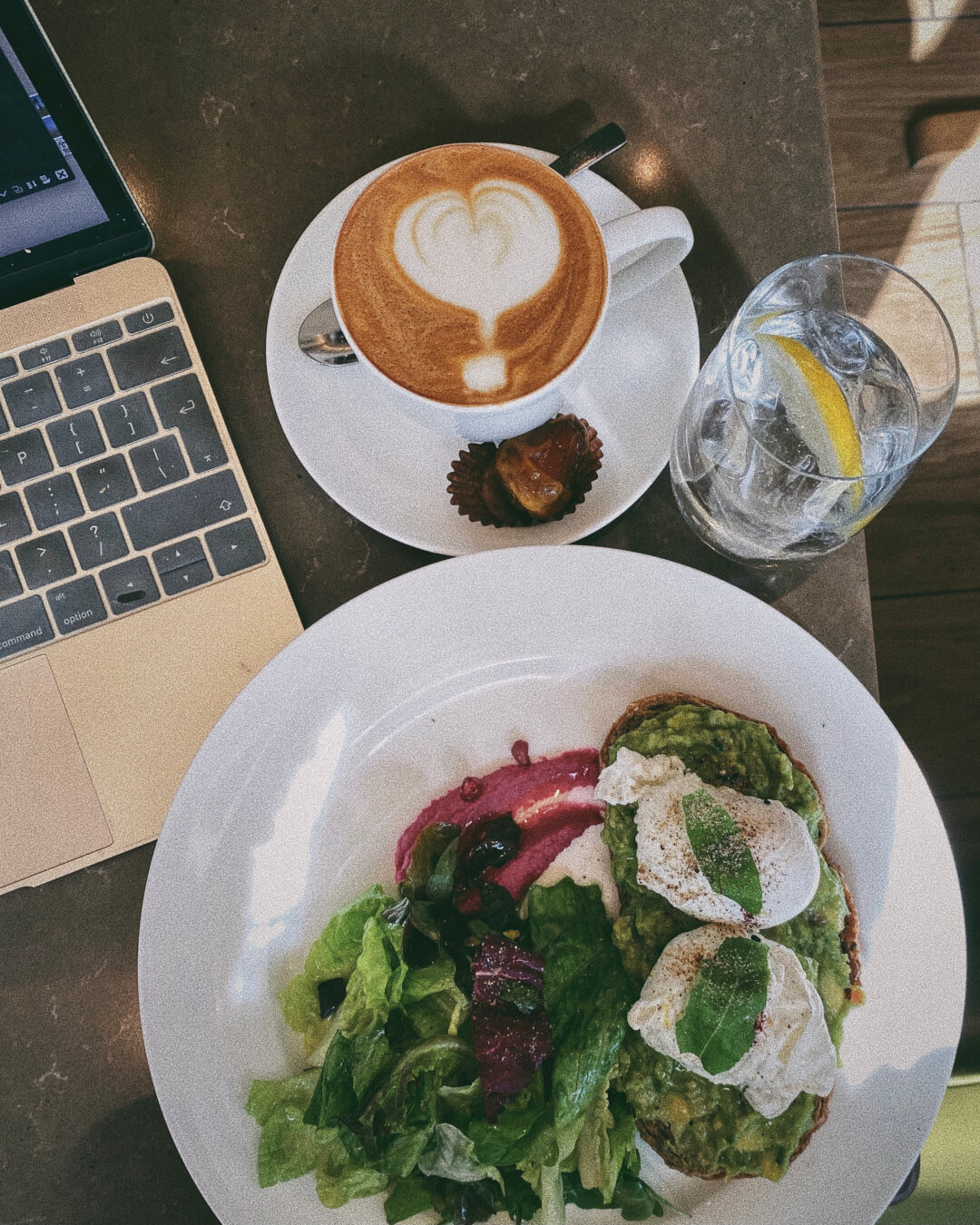 Pierre Marcolini
Hailing from Brussels, Pierre Marcolini is a Belgian chocolatier that I happened across in Dubai Mall. Expect a beautiful selection of painstakingly hand-crafted chocolates to choose from. I'd recommend selecting a couple of your favourites to enjoy over coffee at the shop's counter.
Address Hotels
There are Address Hotels dotted across Dubai, so you'll never be far from one. They all have stylish cafes that serve an array of pastries and cakes. Be it for a catch up with friends or a business meeting, Address Hotels are always a good idea.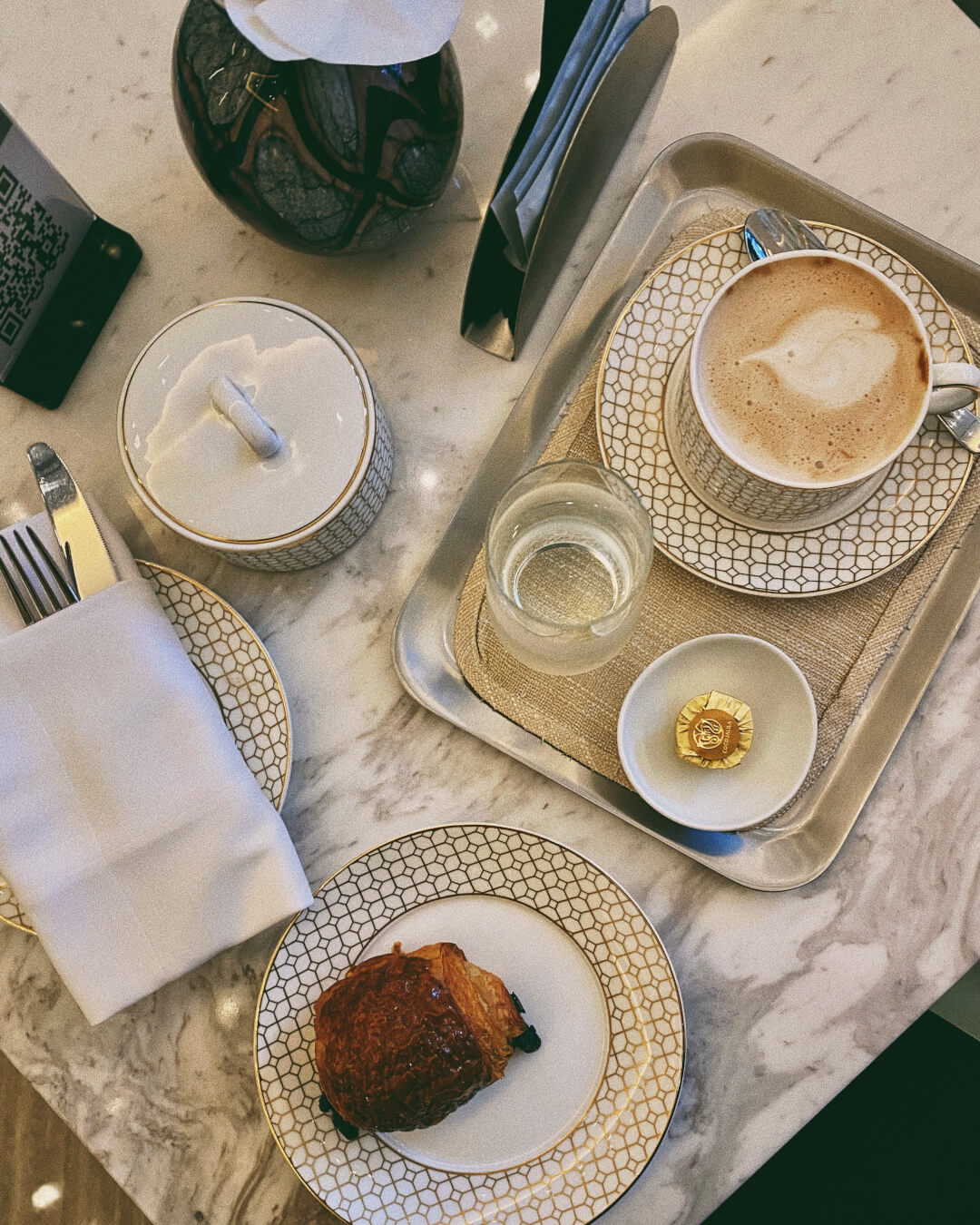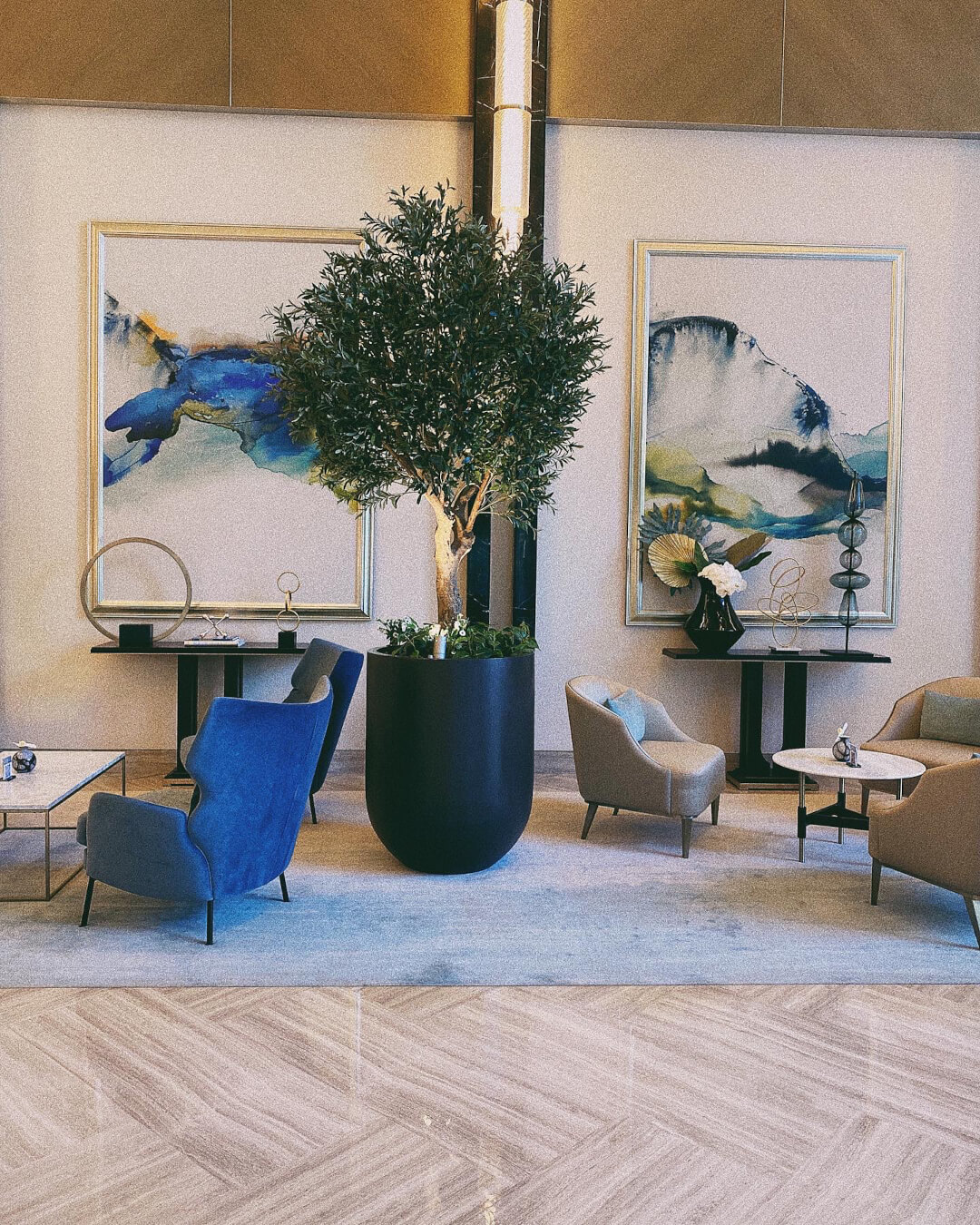 Laduree
For a bit of Parisian flare then Laduree is the place to go. There are a couple of outlets in Dubai to choose from – even Dubai Mall has two Lauree cafes. I particularly love the colourful array of macaroons that Laduree is so famous for.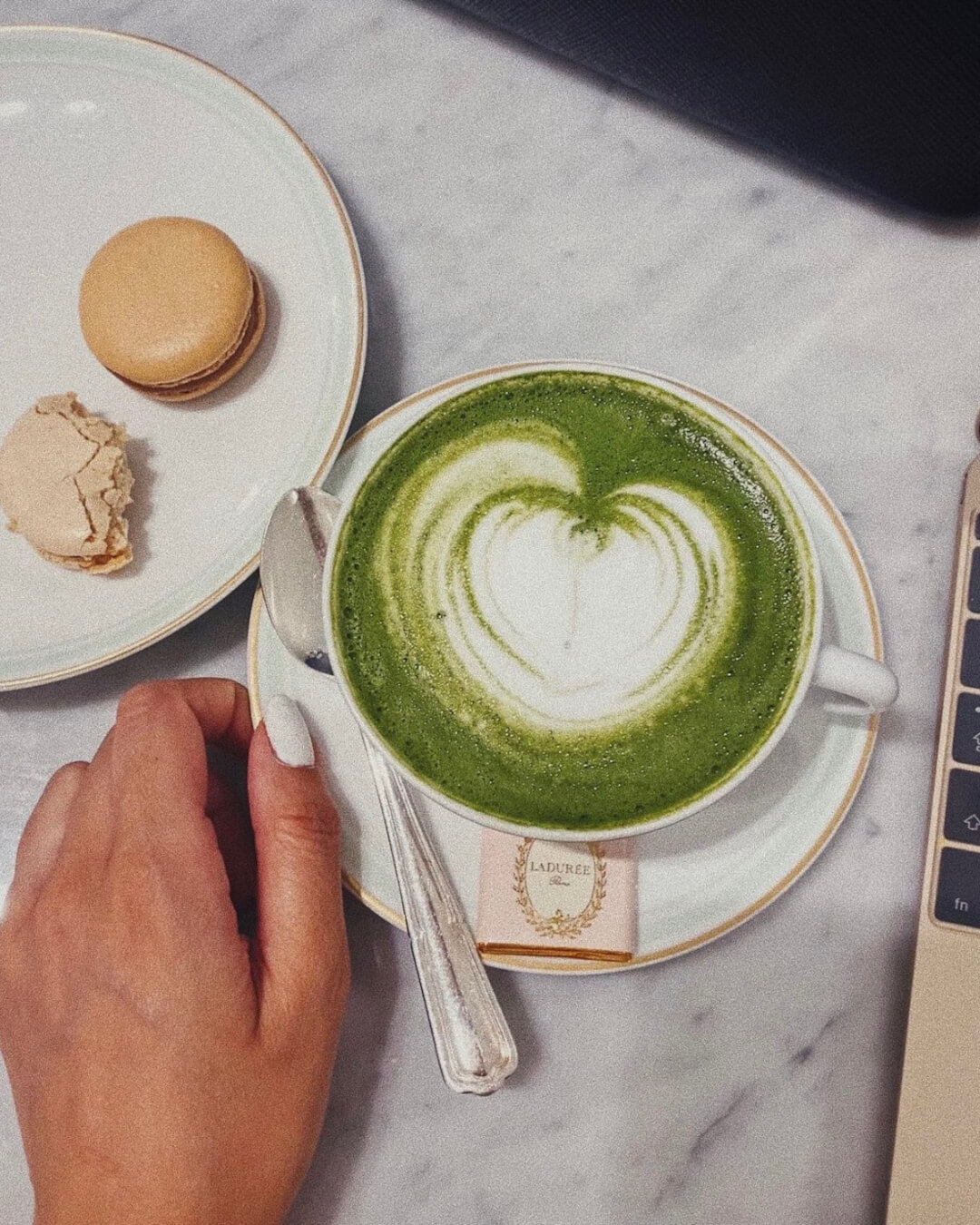 1484 By Puro
Though it's not in Dubai, 1484 By Puro is well worth a mention so I thought I would sneakily slip it in. Located in Ras Al Khaimah at the top of Jebel Jais (the highest point in the UAE) the views are nothing short of mind-blowing. We went for dinner and the Turkish coffee that we sipped on to round things off definitely qualifies as one of the best coffees that I had during my entire time in the UAE. I think you can see why!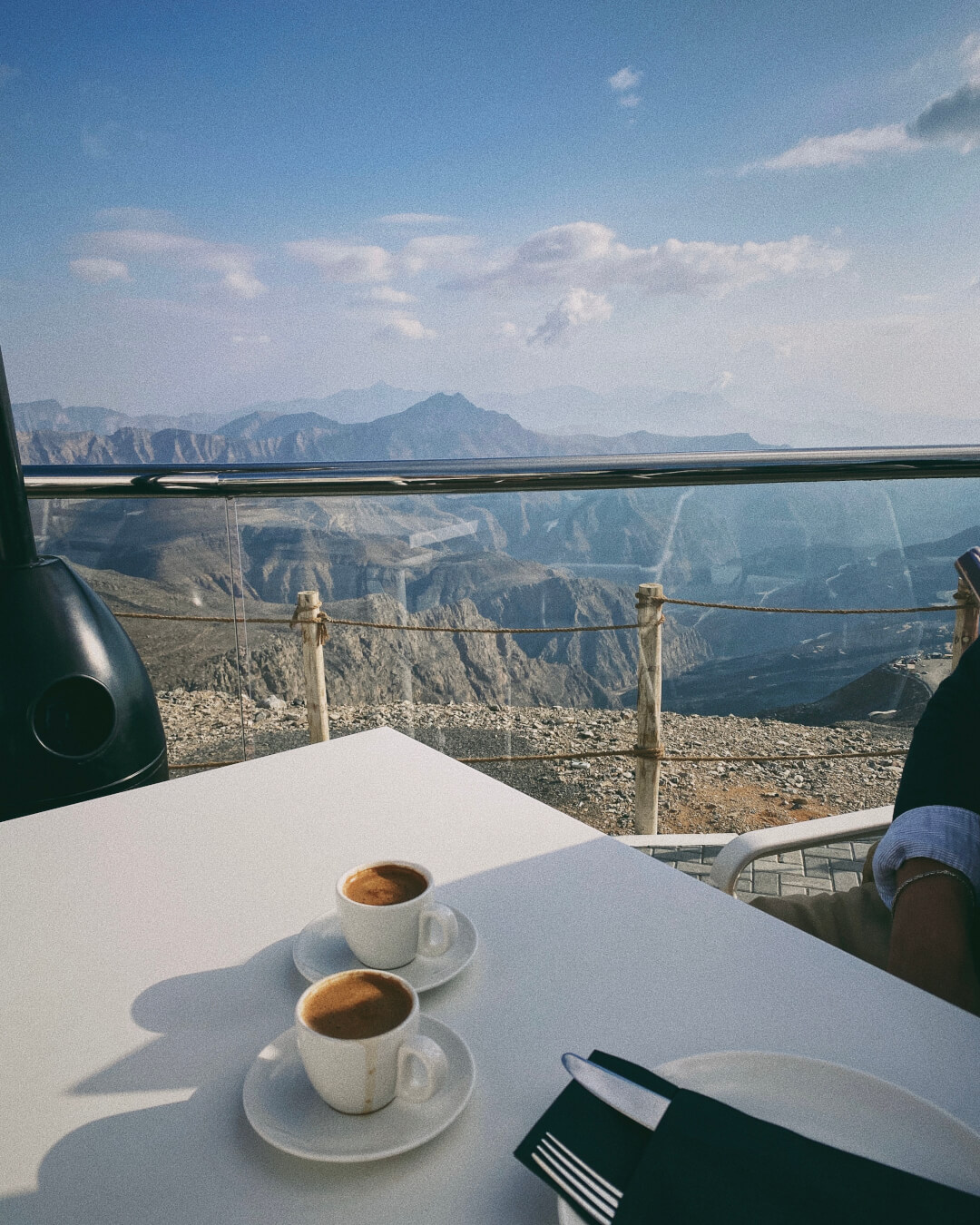 Angelina 
Hailing from Paris, Angelina is a tearoom and restaurant that serves up all of the French favourites that you would expect. It is one of my favourite places to go for brunch in Dubai Mall. The avocado toast and açai bowls can't be faulted. What's more, the pistachio croissants are a must. 
Arabica Coffee
With outlets across Dubai, thankfully you are never too far from a good caffeine fix. I love Arabica Coffee's simple, fuss-free approach to coffee. What's more, you can enjoy Arabica Coffee from the comfort of your own home as there are bags of its beans available to buy.
Sidra Tea Lounge – Habtoor Palace
You can take five to enjoy Habtoor Palace's iconic marble-clad interior from Sidra Tea Lounge. The stylish cafe space, flooded with natural light, makes for the perfect place to catch up with friends or host meetings. What's more (from what I have seen) it never gets overly busy, so it shouldn't be hard to get a table. 
Paul
French Bakery-café, Paul, is another of my Dubai favourites and there are outlets dotted across the emirate. I would say that the coffee from Paul is some of the best and the croissants are always super fresh. Whenever I have coffee and croissant cravings, Paul is my go-to place.
The Atrium by Zaha Hadid – The Opus
If you're an architecture lover then a trip to The Opus is a must. The iconic Business Bay building, by architect legend Zaha Hadid, is just as impressive from inside as it is from the outside. The Atrium by Zaha Hadid serves as a stylish open space where the incredible interior design can be admired over a cup of coffee and an equally eye-catching cake.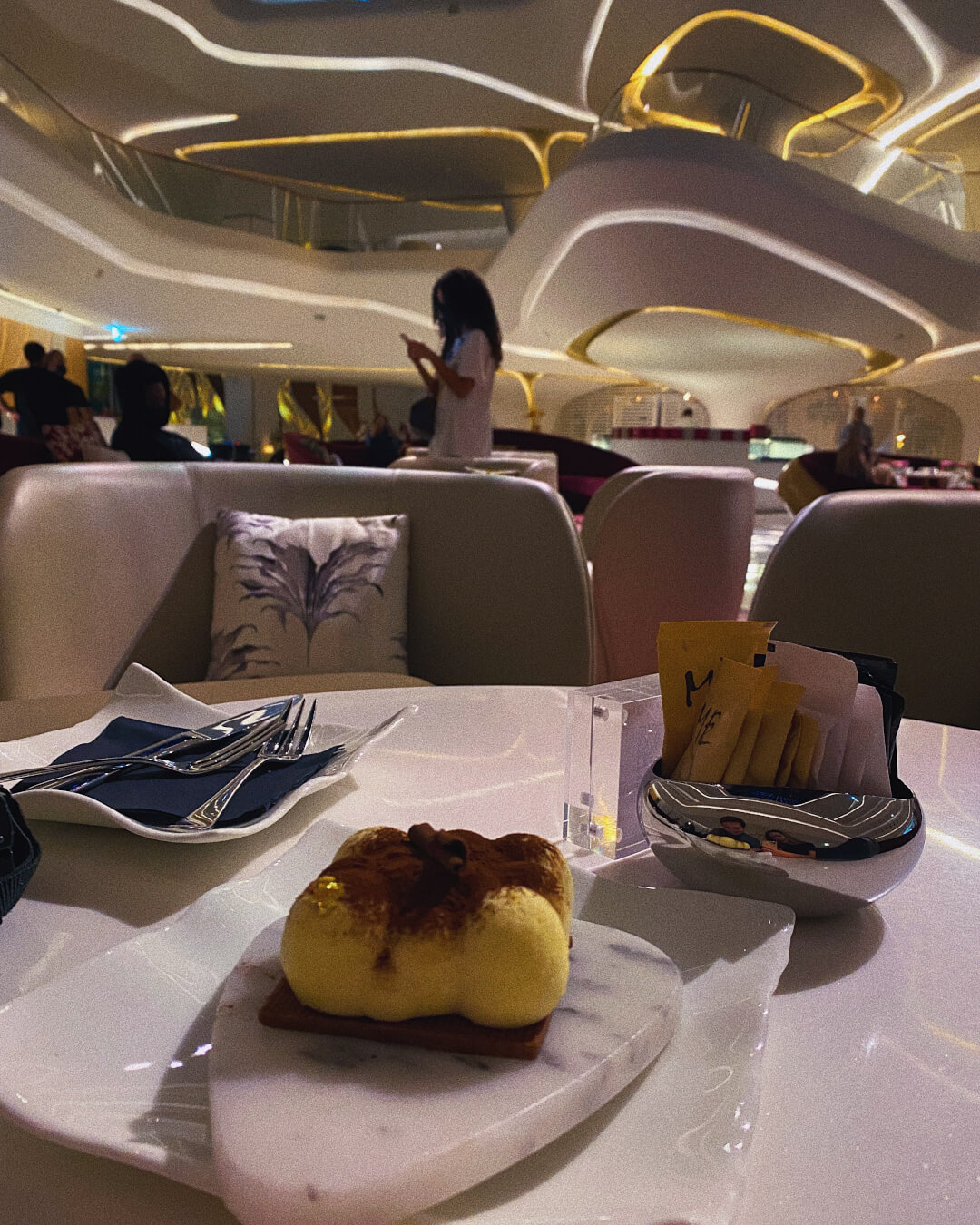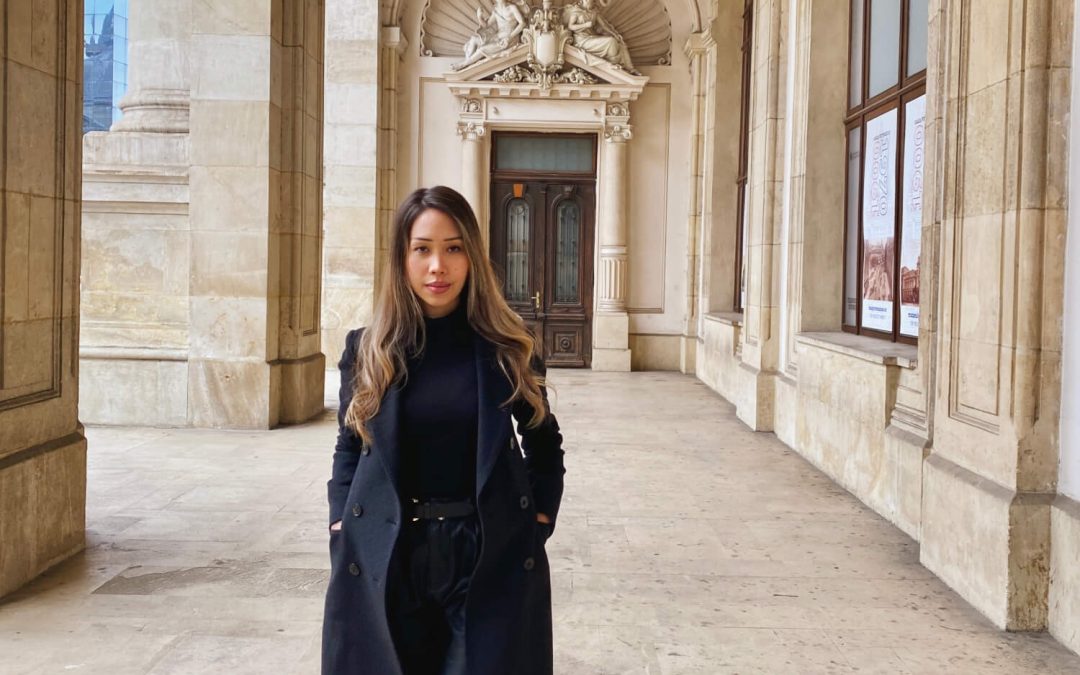 I have always been drawn to places that are slightly off the tourist trail and Romania was one such destination on my travel list. When my brother and I decided to go on a spontaneous festive trip, we thought it would be a good opportunity to visit Bucharest (the...