There are countless good reasons to visit Cornwall. It's my favourite place in the world so I could easily spend all day extolling its virtues. But let's get right to the good stuff. The food. If there's one thing that's guaranteed when in Cornwall, it's that you'll eat very well. There's ample locally-sourced and exceptionally-fresh produce available as a result of its predominant agricultural and fishing industries. What's more, there are countless excellent places to dine and drink in the county. I thought I'd share a couple of my personal picks. I hope you're feeling peckish!
Rick Stein's Seafood Restaurant – Padstow 
Cornwall is the destination for top-tier seafood and if there's one place that has gained a reputation for serving up some of the best, not just in Cornwall but countrywide, it's celebrity chef Rick Stein's seafood restaurant. Located in Padstow, North Cornwall, it opened its doors in 1975 and was Stein's first culinary venture. If you like the sound of exceptionally fresh and locally-caught seafood, Rick Stein's won't disappoint.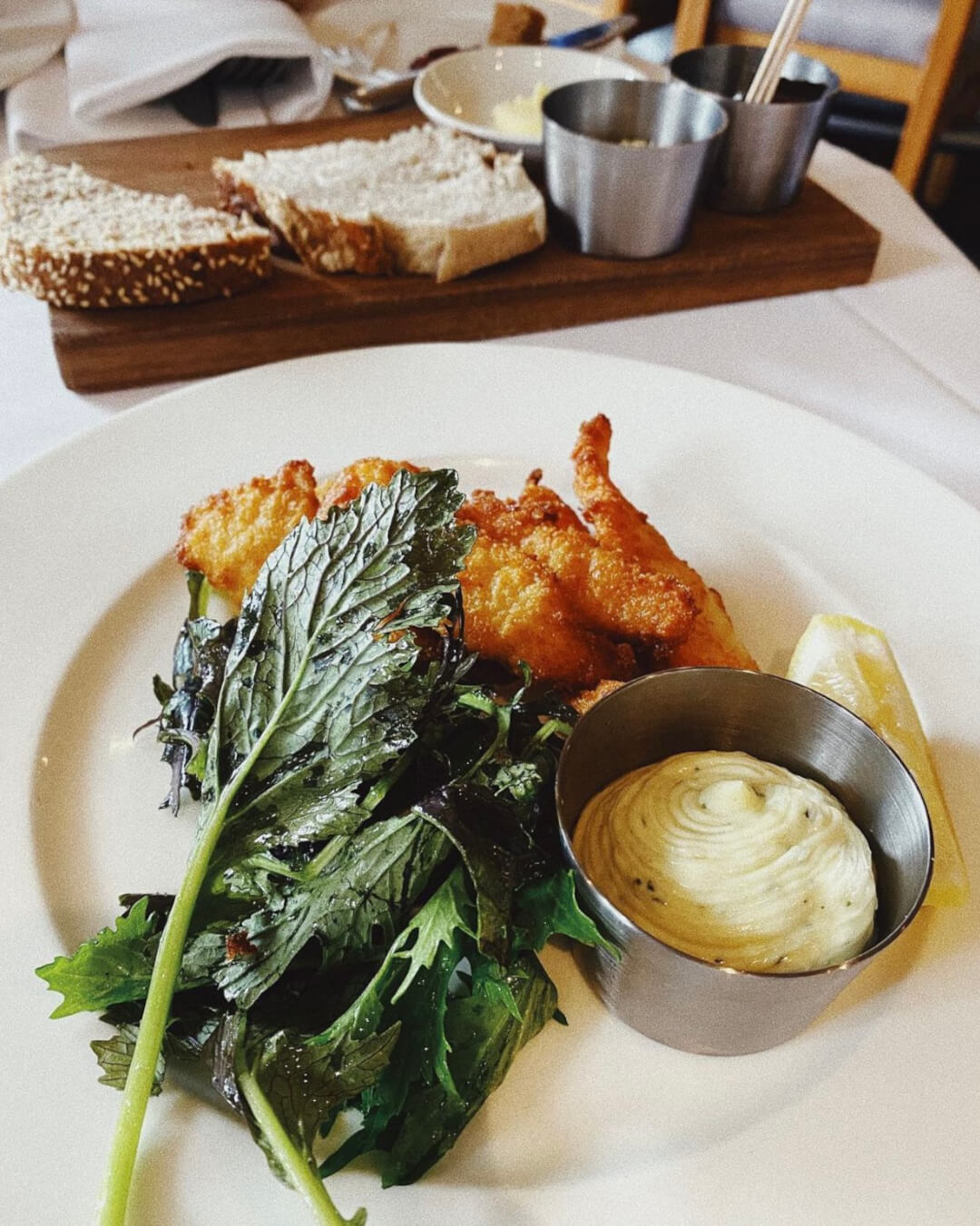 Ferry Boat Inn – Helford Passage 
Situated right by a sandy beach in idyllic Helford Passage, the Ferryboat Inn is not too far from both Trebah Gardens and Glendurgan Garden, making it the perfect place to grab a bite when visiting either of these exceptionally beautiful destinations. Expect nautical-themed decor with vintage images of sailboats and oak fixtures. When it comes to the menu, there are fun bites on offer such as fish and chips, mussels and seafood tacos. The lobster rolls are a particular favourite of mine. So good. 
Shipwrights – Helford Village
On the other side of the Helford River from the Ferryboat Inn is the Shipwrights. Growing up (in Helford Village), it was actually my local and a place that I have been to countless times. It has changed management hands many times over the years, so these days it's a bit different to the Shipwrights I knew as a nipper. You are guaranteed stunning views of the Helford River from the beer garden, which has direct access to the water. So yes, you can rock up in your dinghy when the tide allows. 
Roskilly's Ice Cream – St Keverne
It would be criminal to come to Cornwall and not have some proper Cornish ice cream. Growing up, Roskilly's ice cream was always my favourite, as the Roskilly dairy wasn't too far from us. The happy Jersey cows are farmed in a traditional and sustainable way to produce some delicious, organic ice cream. You can visit Roskilly's farm and make a day of it, with around 20 acres to explore by foot and 30 flavours of ice cream to choose from. Along the way, there are plenty of furry friends to greet and pet, such as goats, calves, piglets and chickens. It's a must for families.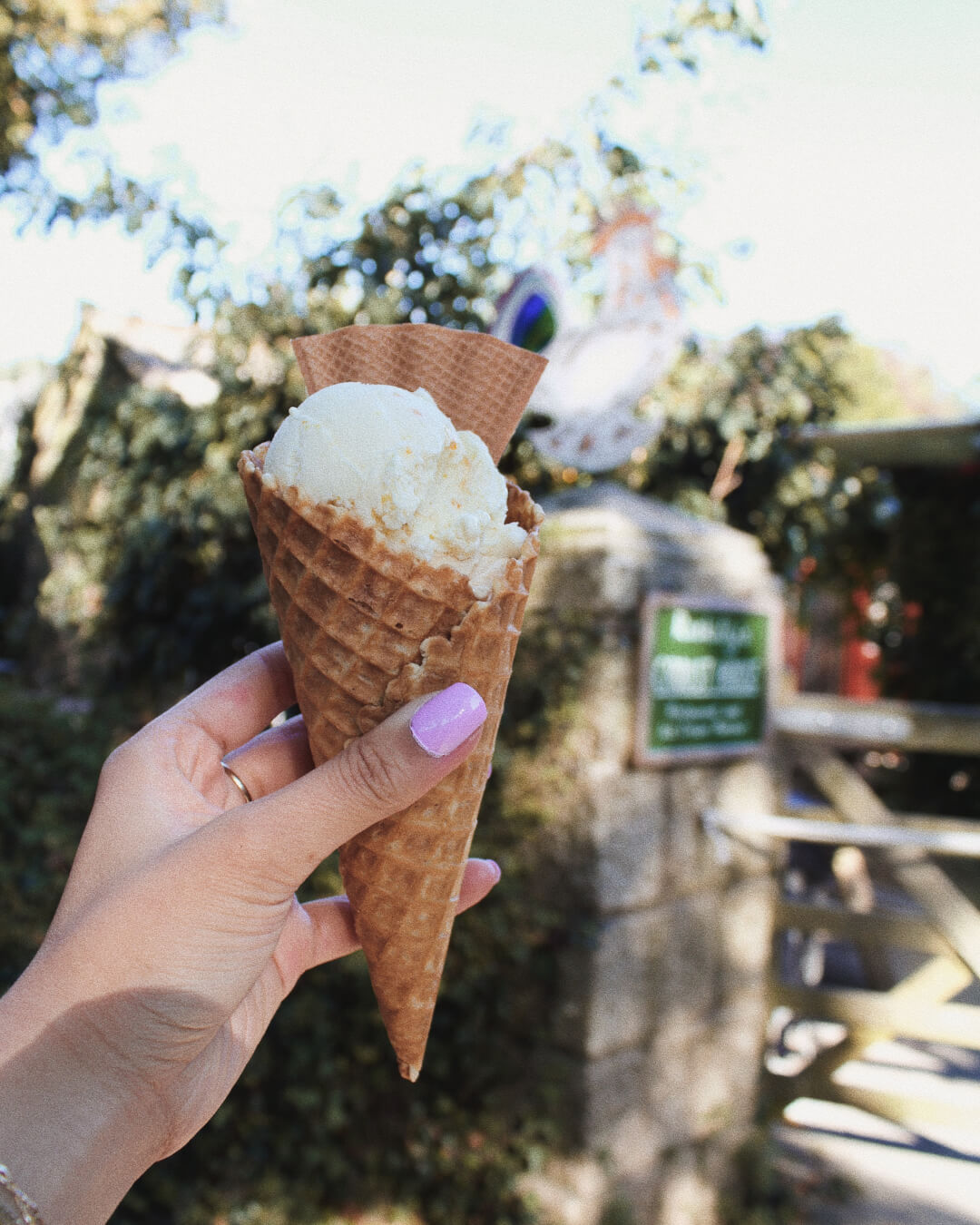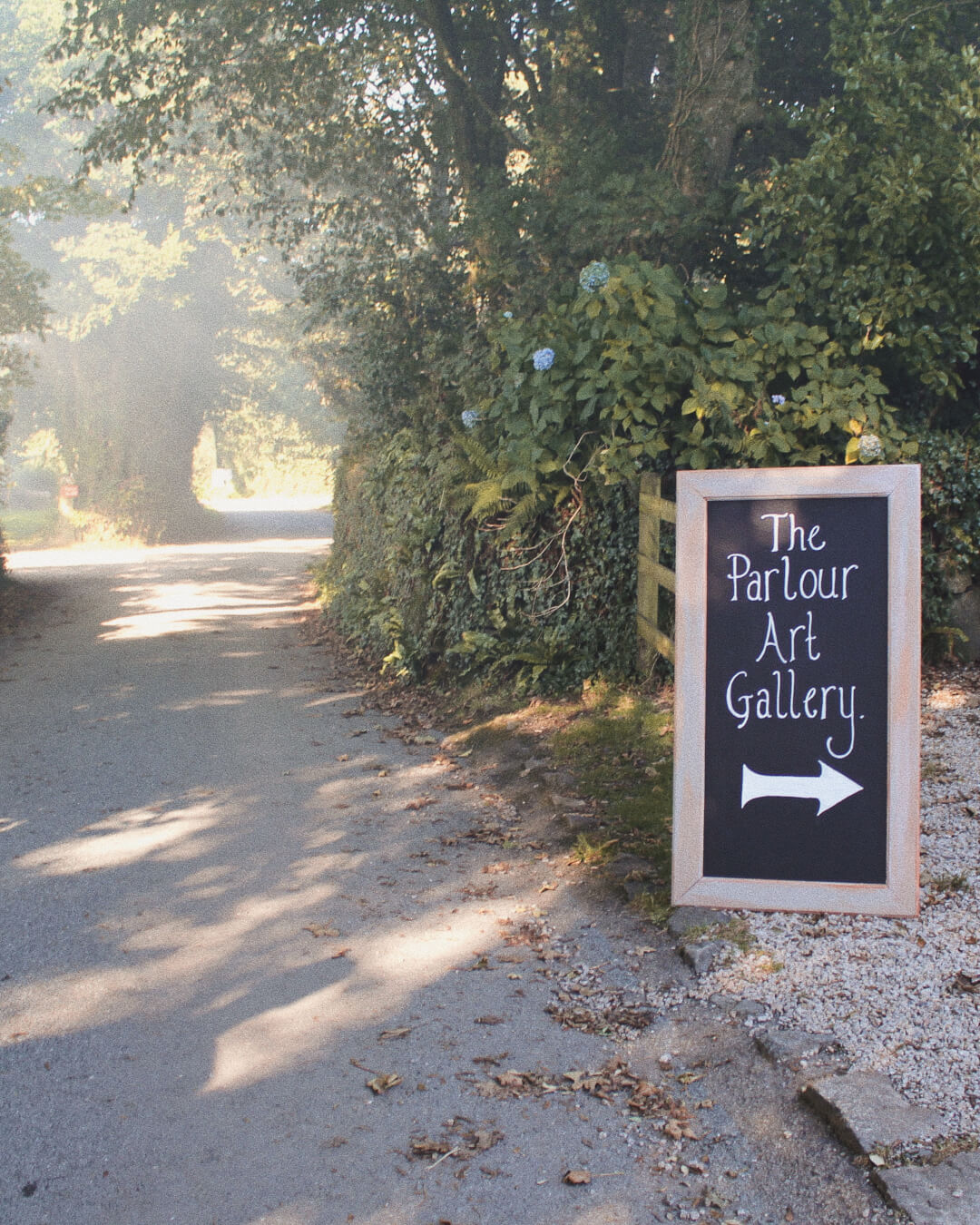 Philps Bakery
The best pasty to be had in Cornwall is a hotly contested debate (which everyone from Cornwall will have a strongly-held opinion on), so of course I have to add my two cents. For me, Philips Bakery is the place to bag the best. Having eaten many a Cornish pasty in my time, I feel that Philps Cornish pasties have the best pastry-to-filling ratio. Some Cornish pasties comprise a hard and heavy concrete-like casing of pastry, with (in some cases) a disappointing amount of filling. With a Philips pasty, you can expect a generous amount of traditional filling ensconced within an efficient amount of crisp pastry. The family-run bakery has shops across Cornwall and everything is freshly baked each morning.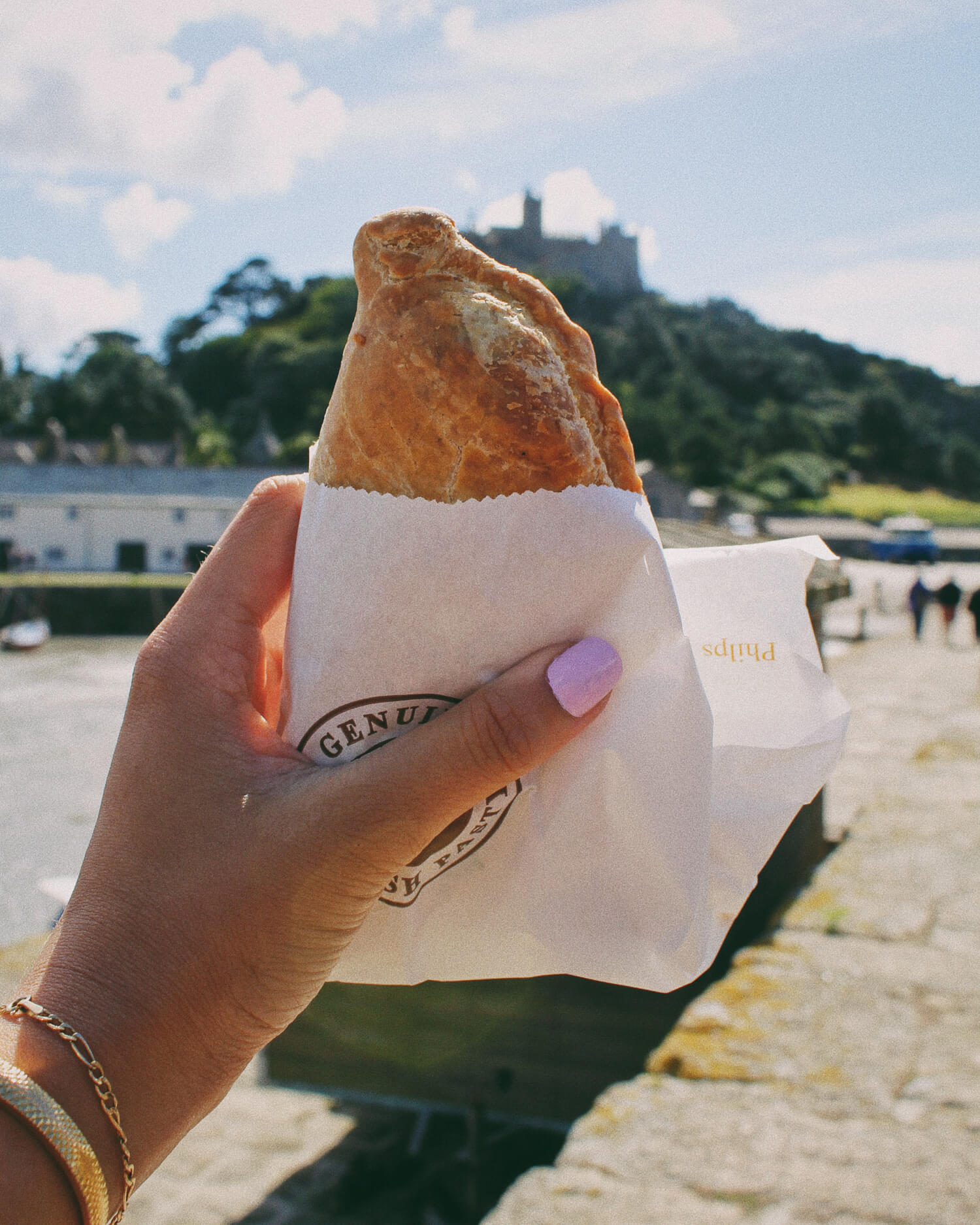 Gylly Beach Cafe – Falmouth
Neighbouring Gyllyngvase Beach, Gylly Beach Cafe serves up locally sourced light bites over stunning beach and sea views. The panoramic views are just as impressive in the colder months as the warmer ones, and you only need to step just outside to spot Pendennis Castle on the horizon. Particularly in the summer, Gyllyngvase Beach is a wonderful destination to spend a sun-drenched day on the sand.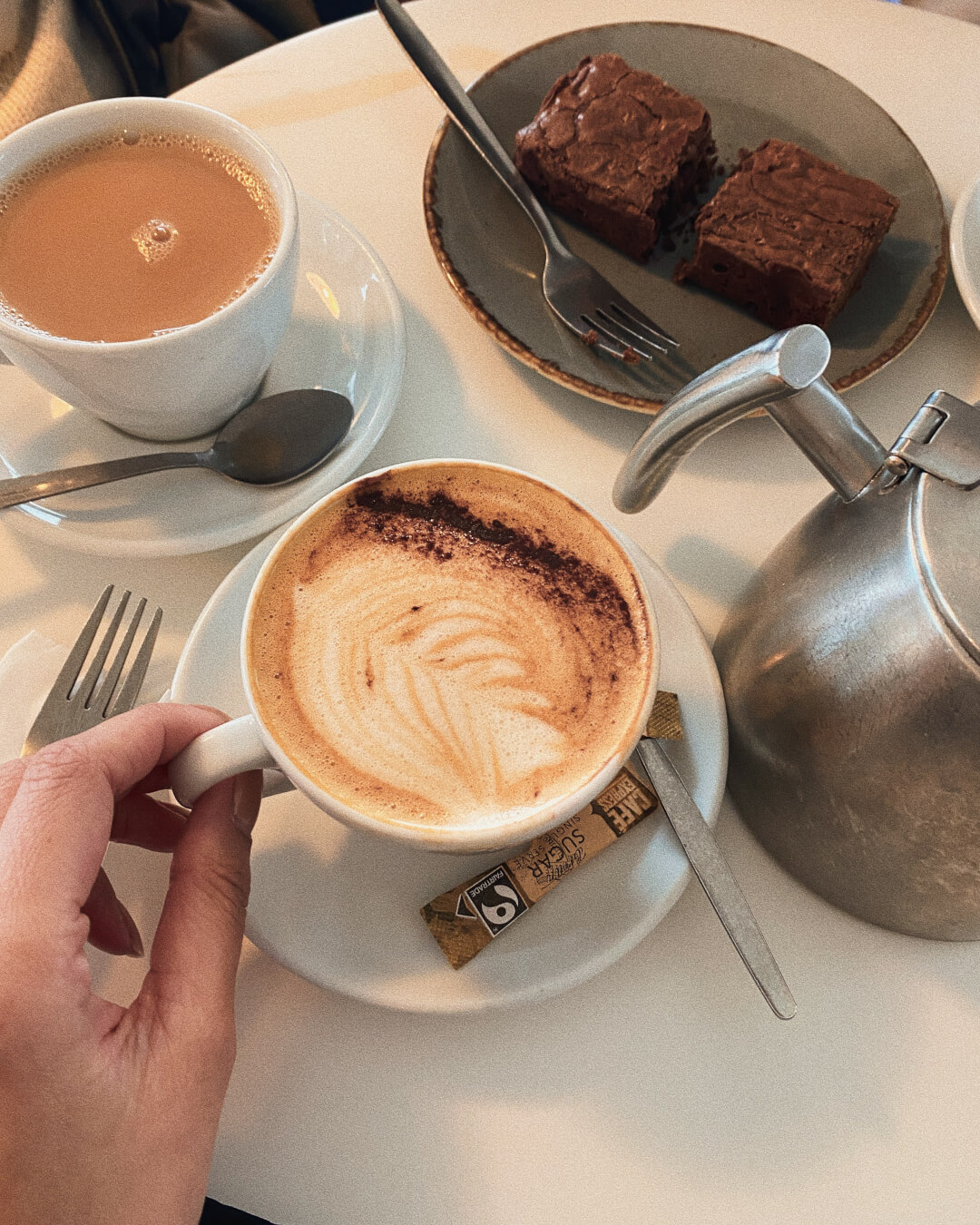 Greenbank Hotel – Falmouth
Jam or cream first? I jest, it goes without saying that the answer is always jam. If you like the idea of enjoying two of Cornwall's best attributes simultaneously; delicious cream teas and stunning sea views, then get yourself over to The Greenbank Hotel in Falmouth. From the aptly named Water's Edge restaurant there are elevated views across Falmouth Harbour. It's the perfect setting to indulge in one of Cornwall's most famous culinary delights.
Polurrian Hotel – Mullion
Sitting pretty on the cliffs of the Lizard Peninsula, Polurrian Hotel is a place that I try to visit every time I'm in Cornwall. I particularly love its dining space which provides wraparound floor-to-ceiling views of the open ocean. There's a Mediterranean-inspired menu with dishes made from local ingredients, and there's even a pizza oven if you fancy a proper slice of stone-baked goodness. If the weather allows, I would highly recommend walking down to Polurrian Cove where there's a beautiful, sheltered sandy beach.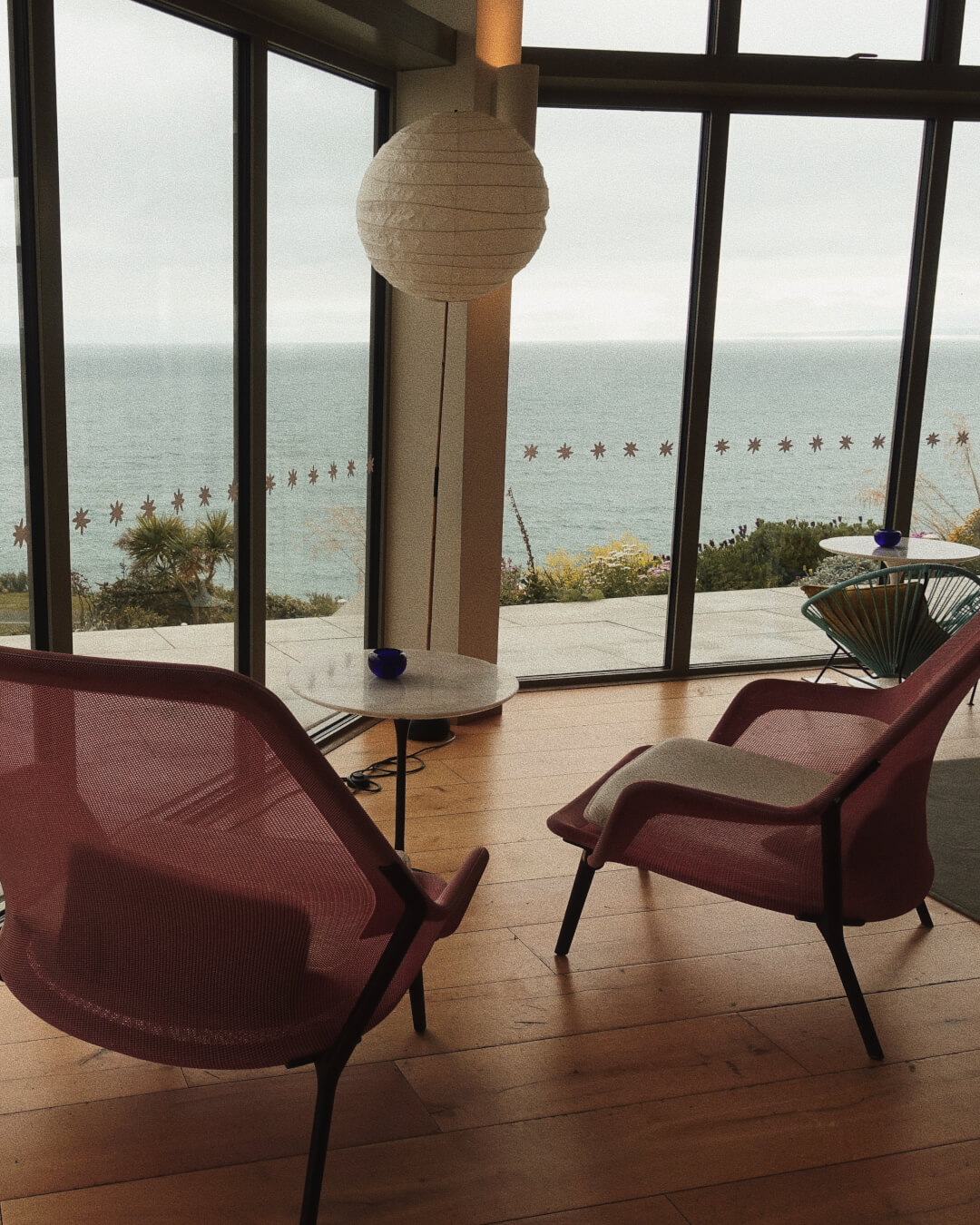 Mannings – Truro
The restaurant at Mannings Hotel is a stylish place to grab lunch or dinner in Truro (Cornwall's capital and only city, if you could even call it that). Located not too far from Truro Cathedral, Mannings is situated in a Grade II listed building. Has been running for 20 years and serves up a menu of worldly cuisine. It's also a lovely place to grab a coffee or a cocktail (or both if you're partial to an espresso martini, like me).
In the blink of an eye, a few months have passed since I last wrote and it's safe to say that I'm out of the routine of writing once again. So I'd make my return by sharing some snaps and recommendations from a recent long weekend in the Cotswolds. From the...