Since I got back from Dubai, I have been making a conscious effort to see parts of the UK that I have yet to explore in any meaningful detail. South Wales in particular is one destination that I have been focussing on discovering and there was one place in particular that I was very keen to check out, Tenby. 
Located on the Pembrokeshire Coast, it is one of the most iconic towns in Wales. with its unmissable pastel-coloured terraced houses and golden sandy beaches, it makes for the most wonderful place for a little trip. I love the fact that it's somewhat similar to some of the popular destinations in Cornwall, such as St Ives and Polperro. As a destination, I suspected that it would be right up my street, and I wasn't disappointed.
Tenby Harbour
Situated between the old mediaeval walled town and castle hill, Tenby Harbour is a picture-perfect location, especially when the sun is shining. Ensconced within the harbour walls is a beautiful protected beach where you can sprawl out in the sand.
St. Catherine's Island
One of the most iconic landmarks in Tenby is the Napoleonic Fortress that sits pretty atop St. Catherine's Island, off just Castle Beach. During low tide, it is possible to walk across the sand to reach it. We didn't get around to doing that on this trip but it's definitely on the list for next time.  In some ways, it reminds me a bit of St Michael's Mount in Cornwall.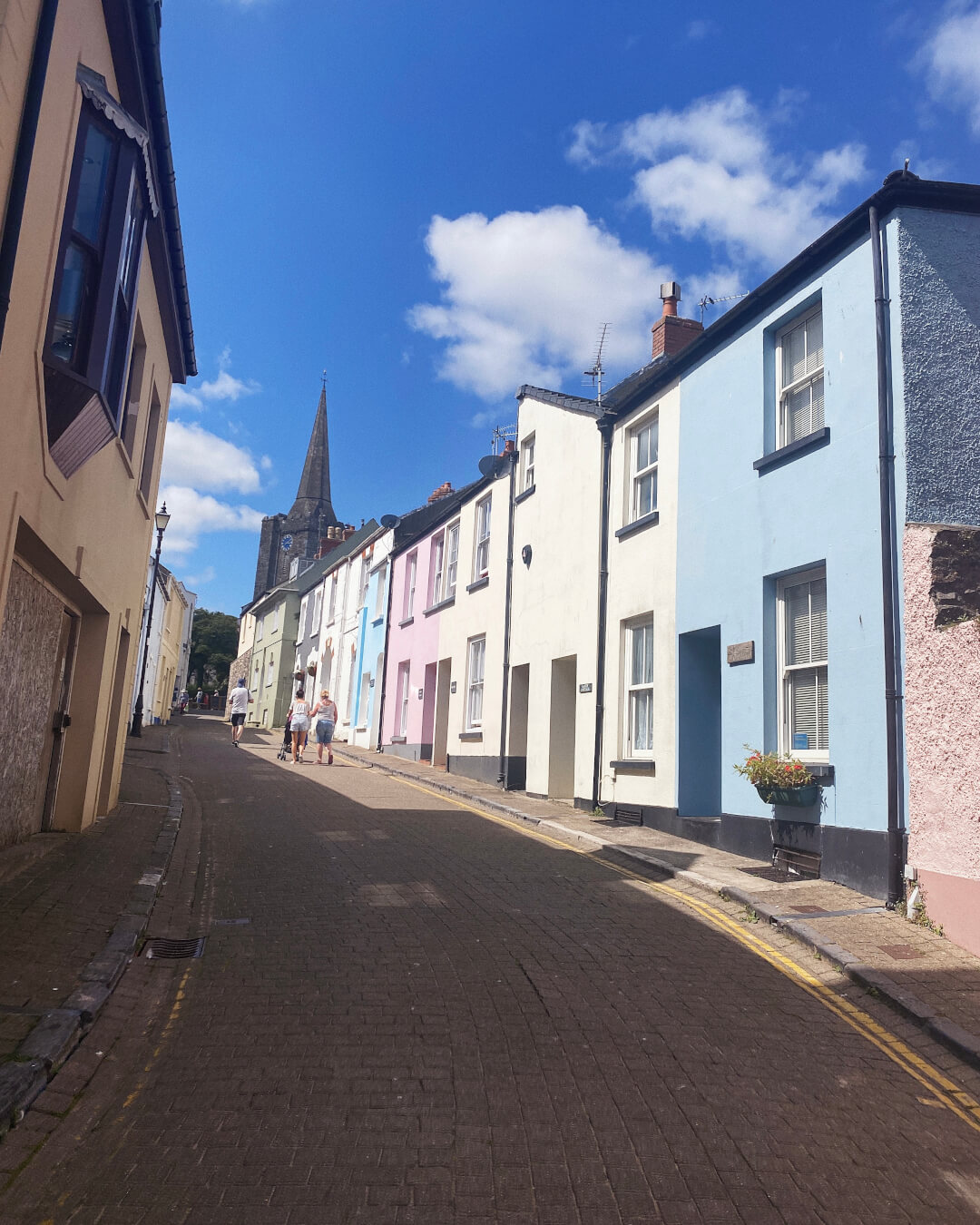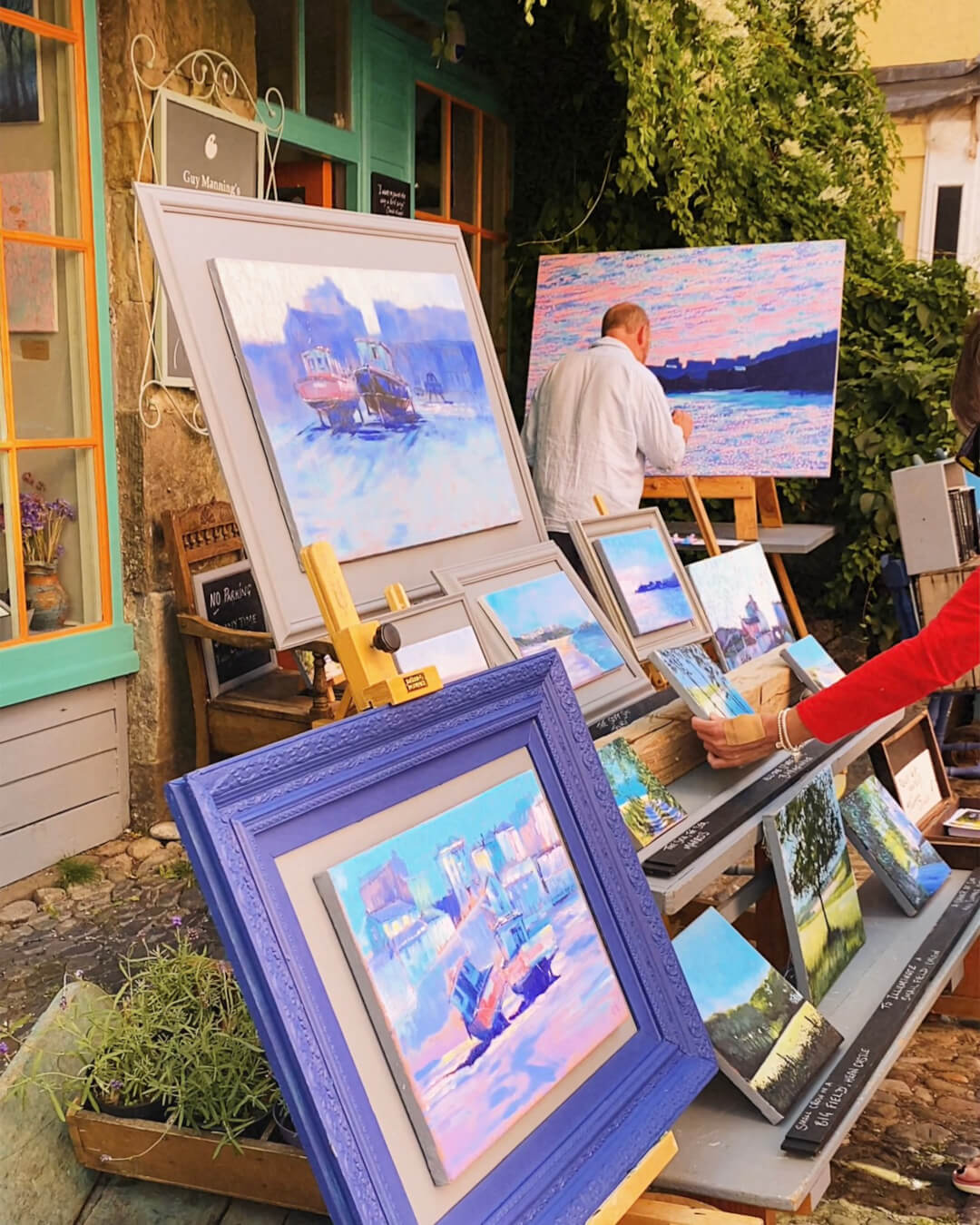 Tenby Castle
Dating back to the Norman times, Tenby Castle is located in the picturesque old town and is another of Tenby's top attractions.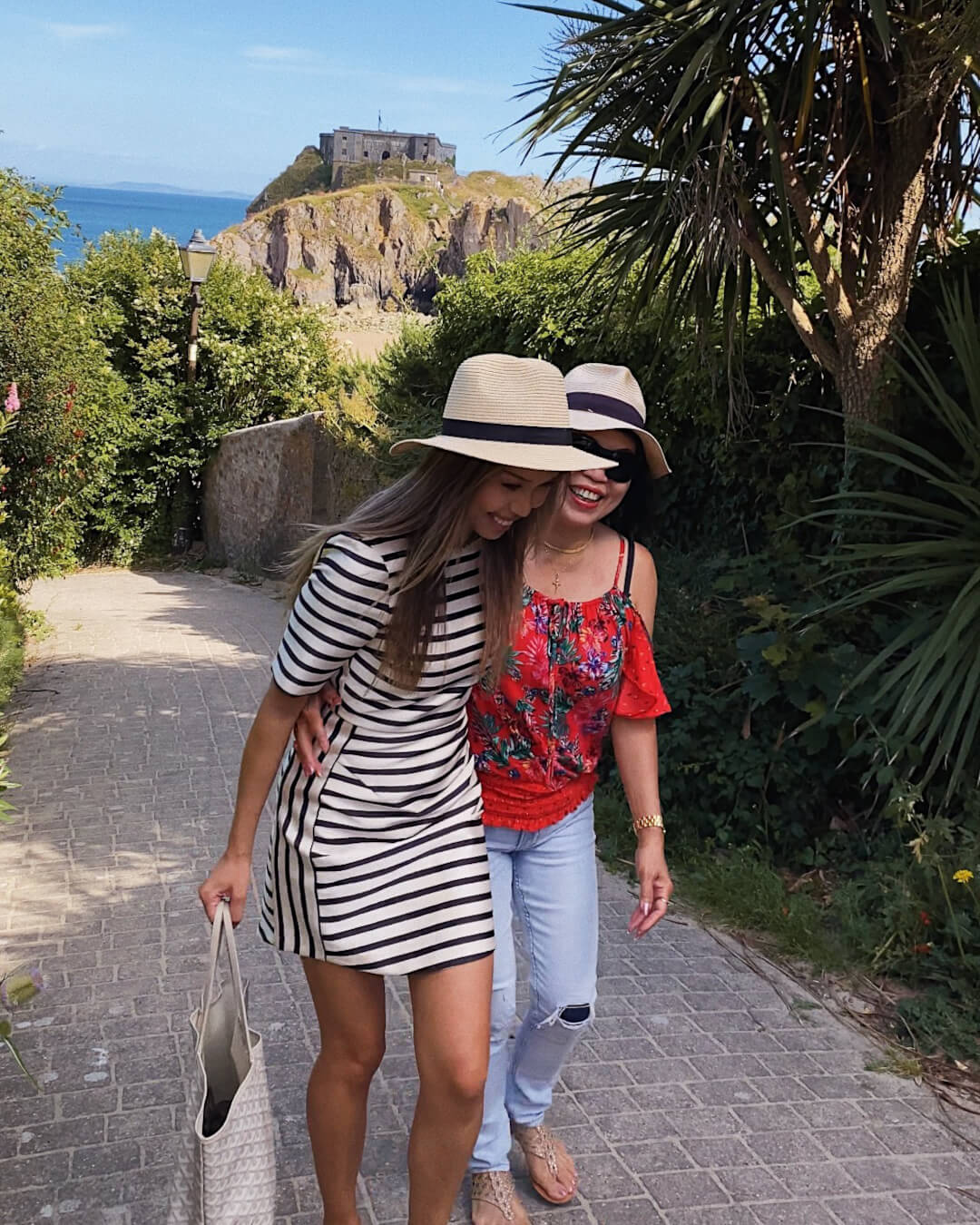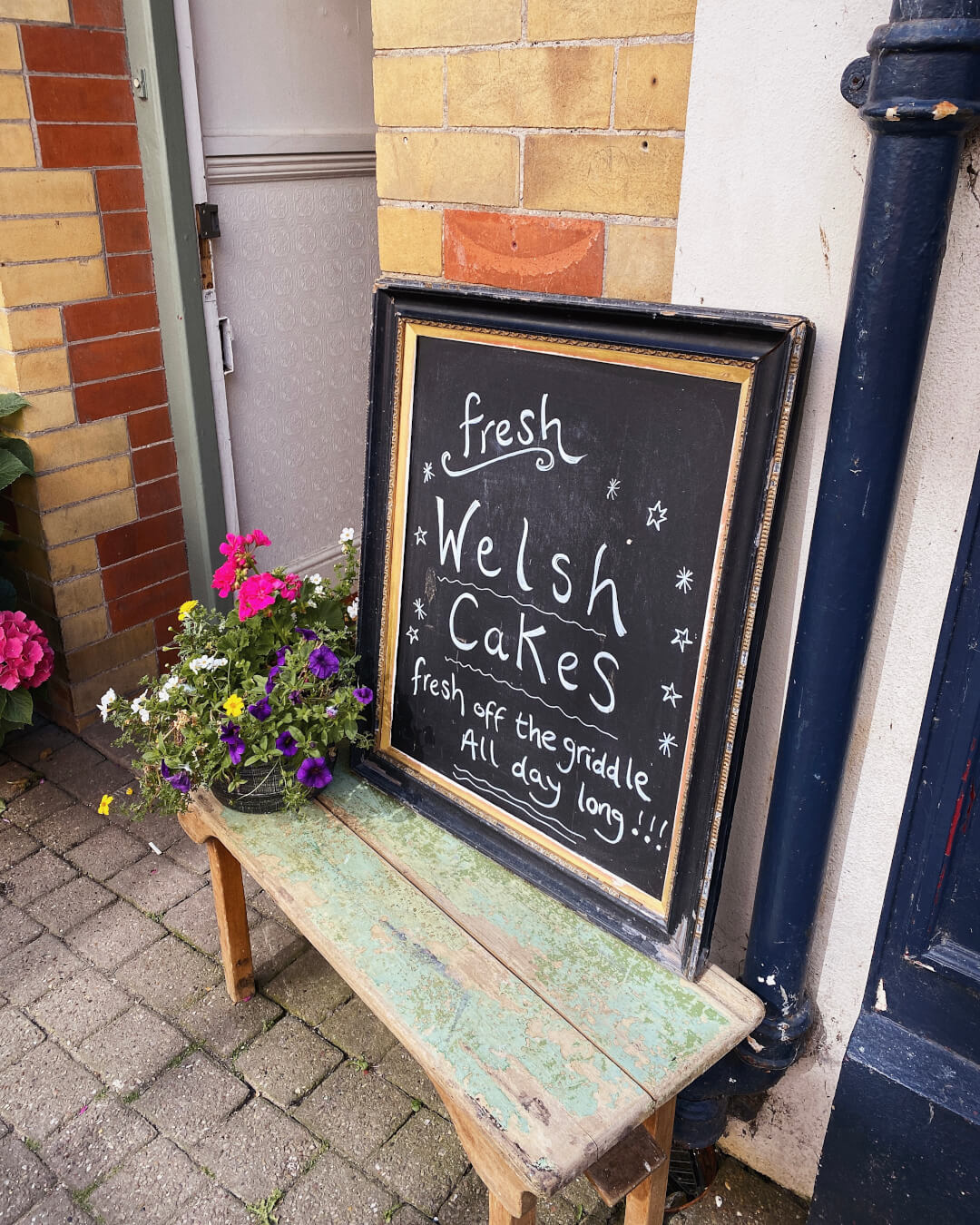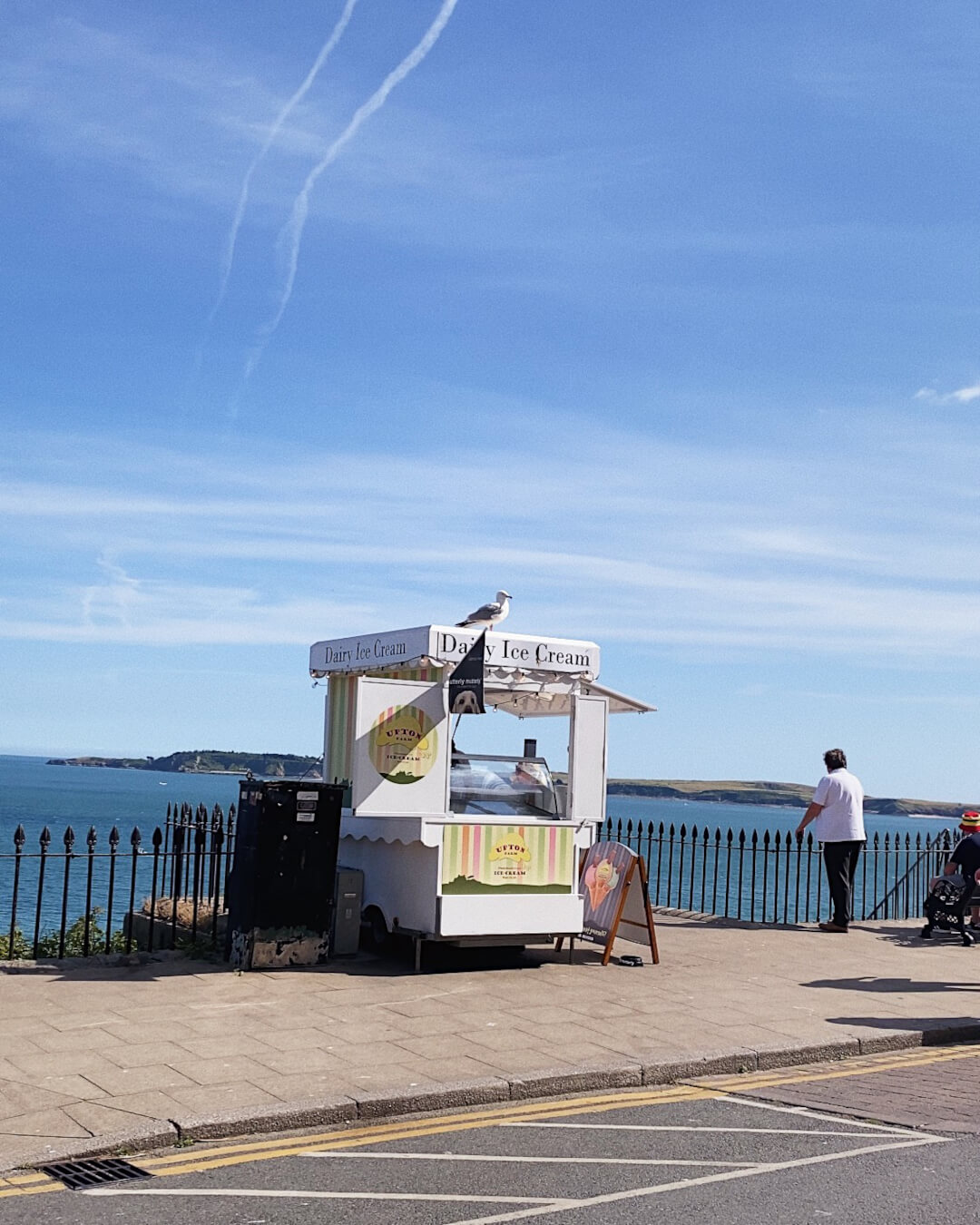 Salty's Beach Bar & Restaurant 
Serving up locally-caught seafood, Salty's a great place to grab a bite to eat on South Beach. Its al fresco seating area is located right next to the sand, so you can take in the cool sea breeze as you tuck into at the likes of local mussels, lobster thermidor or a pint of prawns. Would recommend!
Tenby's mediaeval town walls
Be sure not to miss out on the Grade I listed mediaeval town walls, another of Tenby's historic assets. Pictured below, you can see the Five Arches.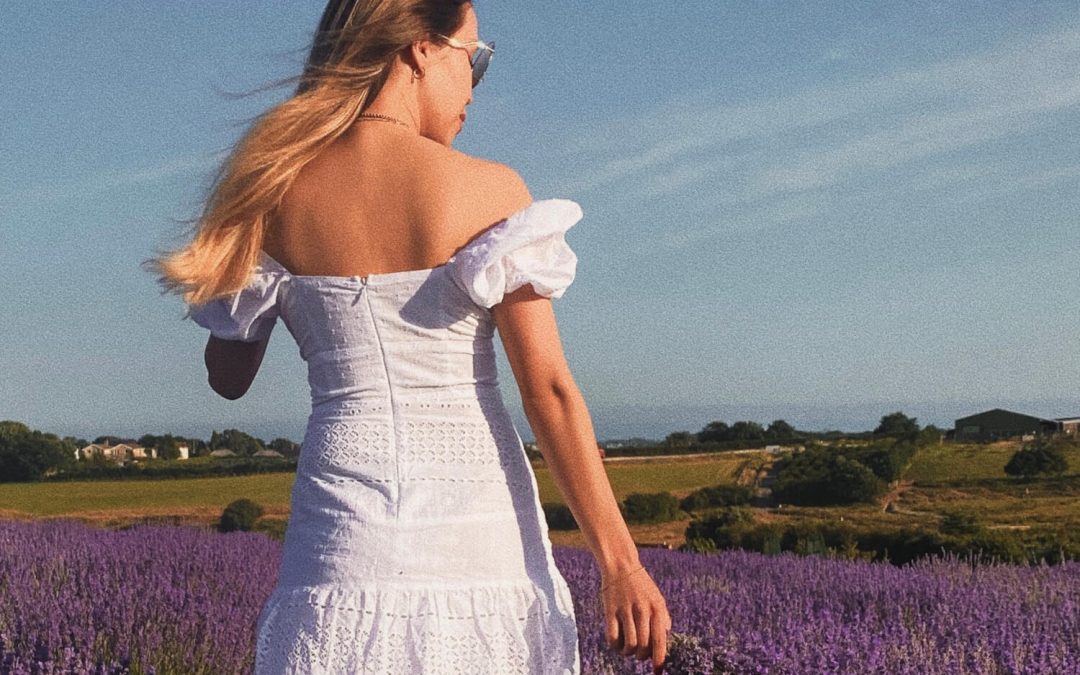 Hello, hello! Another chatty blogpost is coming your way in the form of a 'life lately' instalment. Well, it's been an interesting few weeks with countrywide puzzling about where the British summertime went.   I usually write these life lately blogposts as a...