Bangkok is a city that polarises opinions – some people love the hustle and bustle of it whereas others can consider it all to be an assault on the senses. Personally, I adore Bangkok and all of its excitement. I've visited many times and spent a lot of time in the city so I thought it might be useful to share my top picks for things to see and do in Bangkok. 
Temple Of Dawn (Wat Arun)
The Temple of Dawn (or Wat Arun in Thai) is one of Bangkok's most iconic temples. Once you've explored it up close I highly recommend heading to Eagle Nest bar at  Sala Arun Hotel where majestic open-air views of  Wat Arun and the Chao Phraya River can be enjoyed. Watching the sunset over Wat Arun has got to be one of my all-time favourite things to do in Bangkok – it's nothing short of mesmerising. 
The Royal Grand Palace
No trip to Bangkok would be complete without visiting the dazzlingly opulent The Royal Grand Palace. It's where the former king used to reside and is home to the Emerald Buddha, meaning it's considered to be the most sacred place in the whole country. The Grand Palace is a hotspot for locals and tourists alike. Amongst the bustling crowds of visitors, monks clad in saffron-coloured robes go about their Buddhist duties. Be sure not to miss it for a true dose of Thai culture.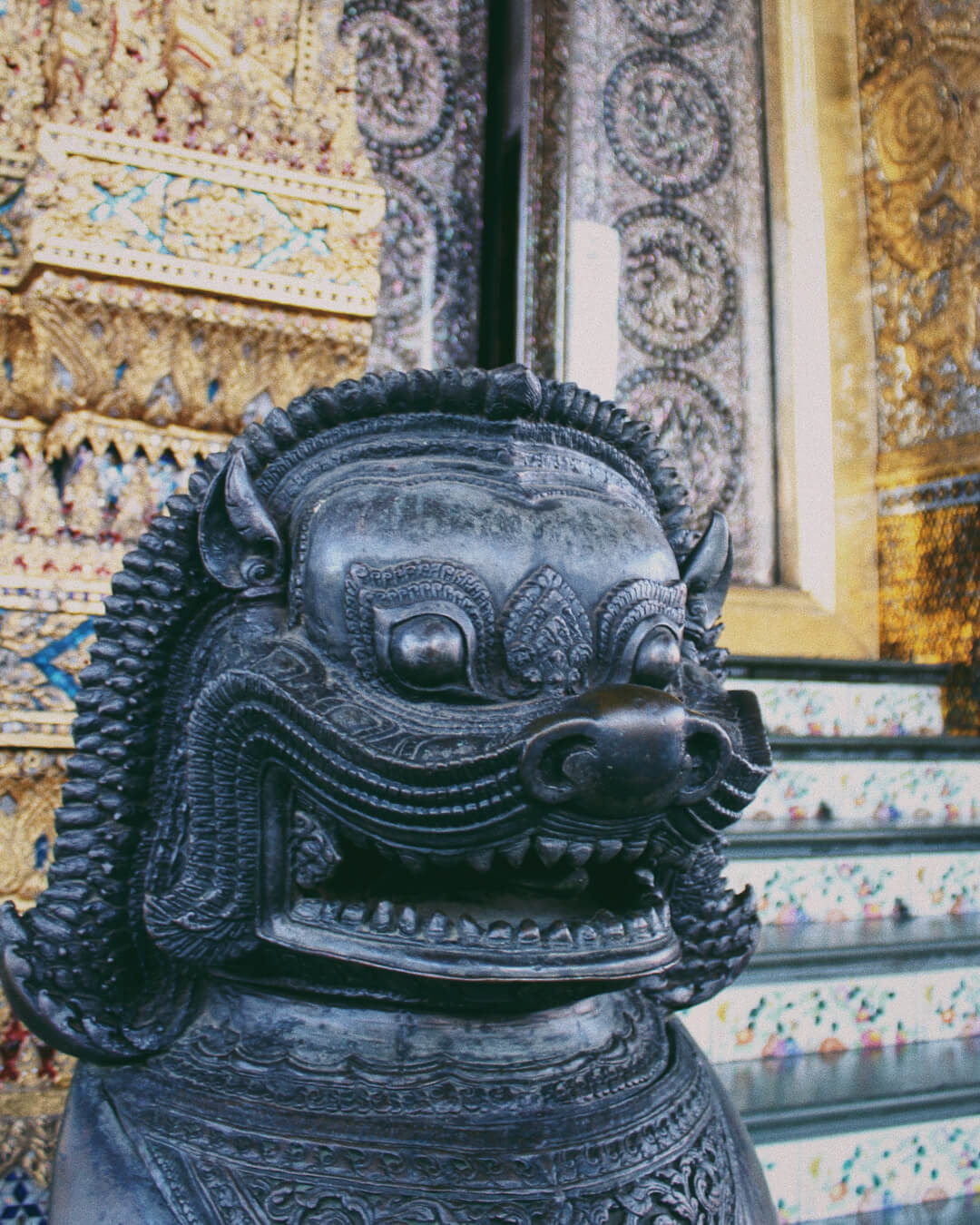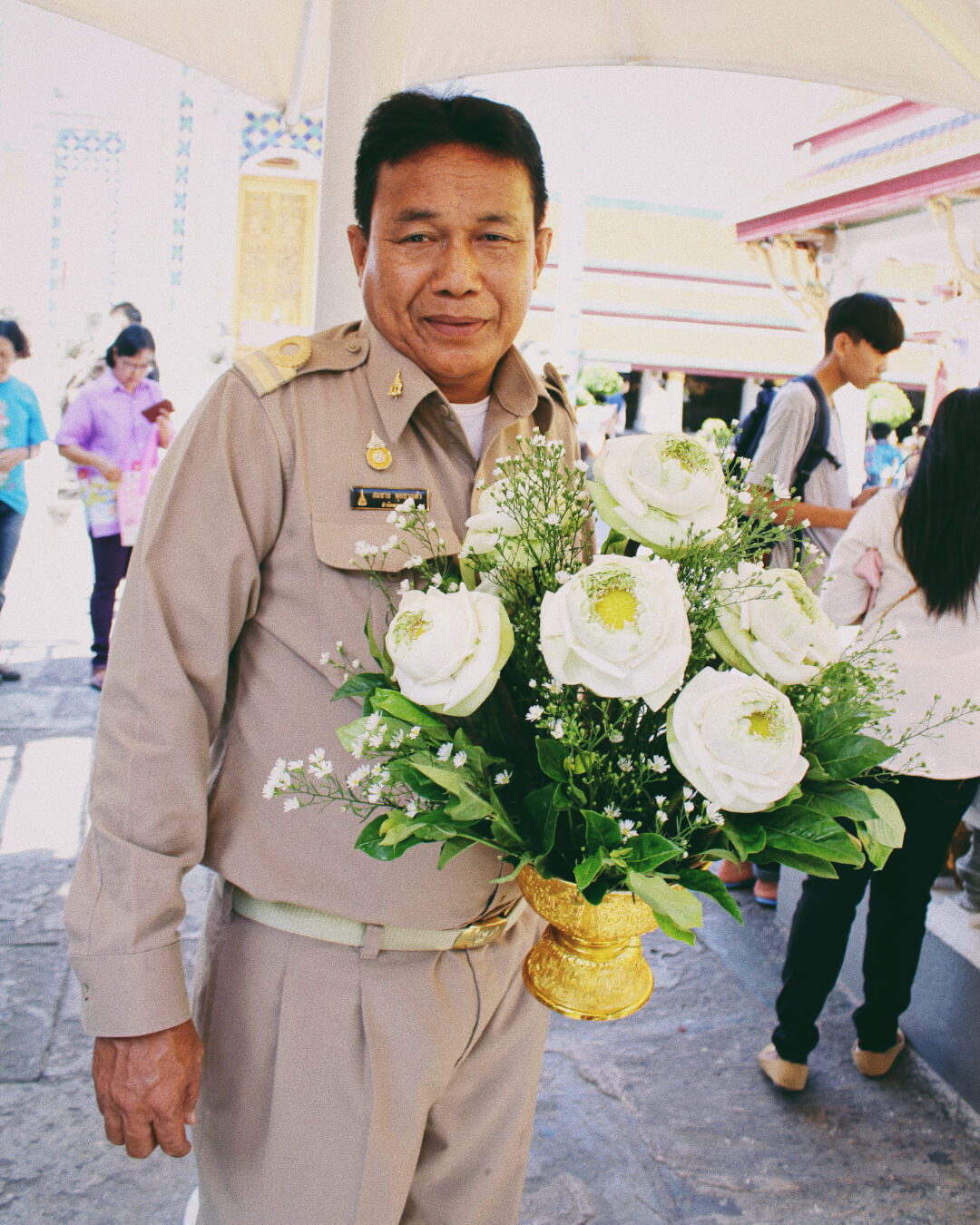 Temple of the Golden Buddha (Wat Traimit)
What makes the Temple of the Golden Buddha temple so special is the fact that it houses a gigantic, solid gold Buddha, over five tonnes in weight and over three metres in height. There's a truly fascinating backstory behind the Golden Buddha. It was once hidden under a plaster guise that cracked during transportation, revealing the gold beneath. This was said to have been done to protect it when Thailand was under attack by the Burmese. It's a truly fascinating relic and is well worth checking when you visit Bangkok.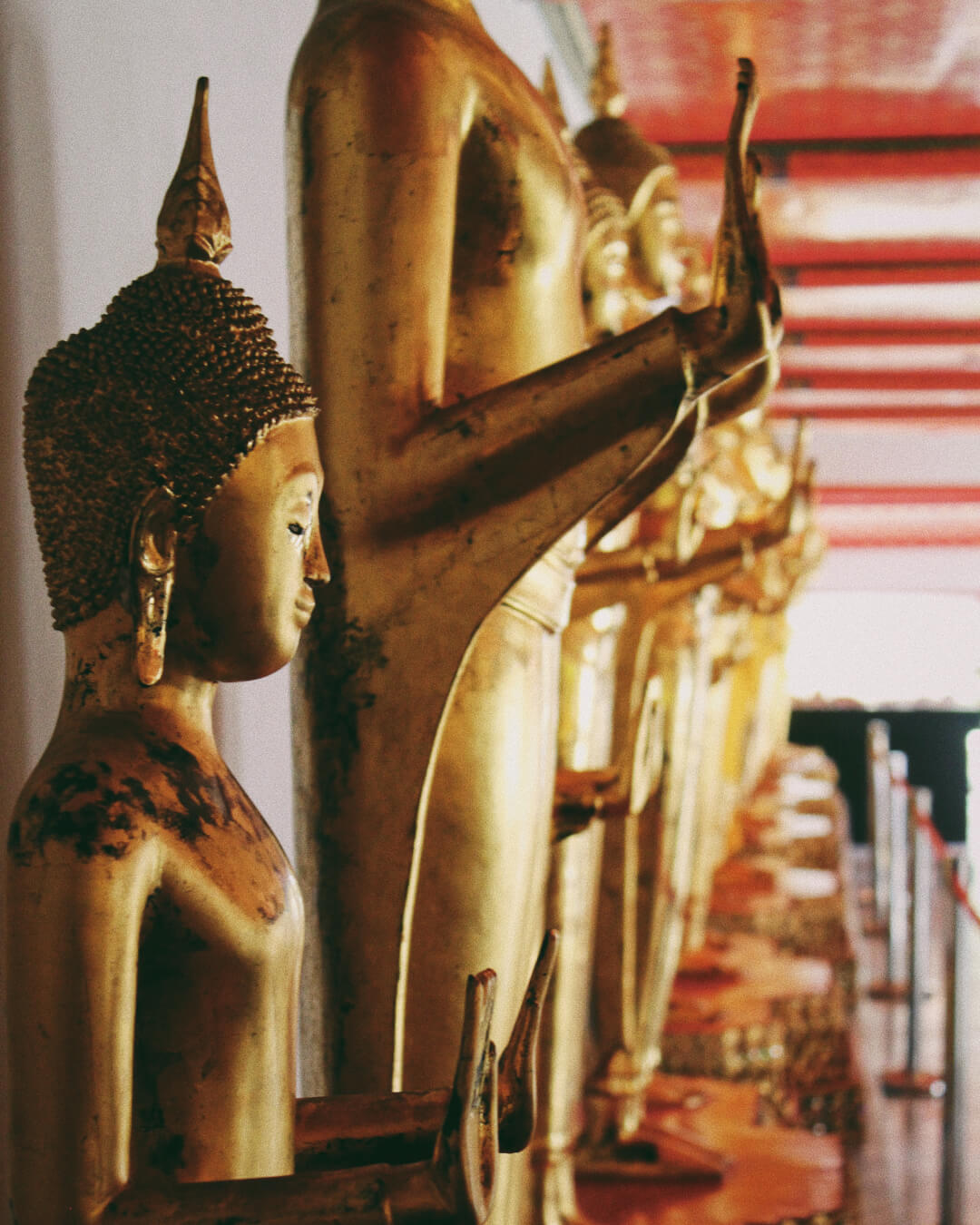 Temple of the Reclining Buddha (Wat Pho)
Wat Pho, or the Temple of the Reclining Buddha, is best known for (you guessed it) the ginormous reclining Buddha within that sprawls out 46 metres in length and 15 metres in height. There is much more to see at Wat Pho than just the Buddha sculpture. The temple complex often gets overlooked by visitors, so it is well worth reserving some time to explore it.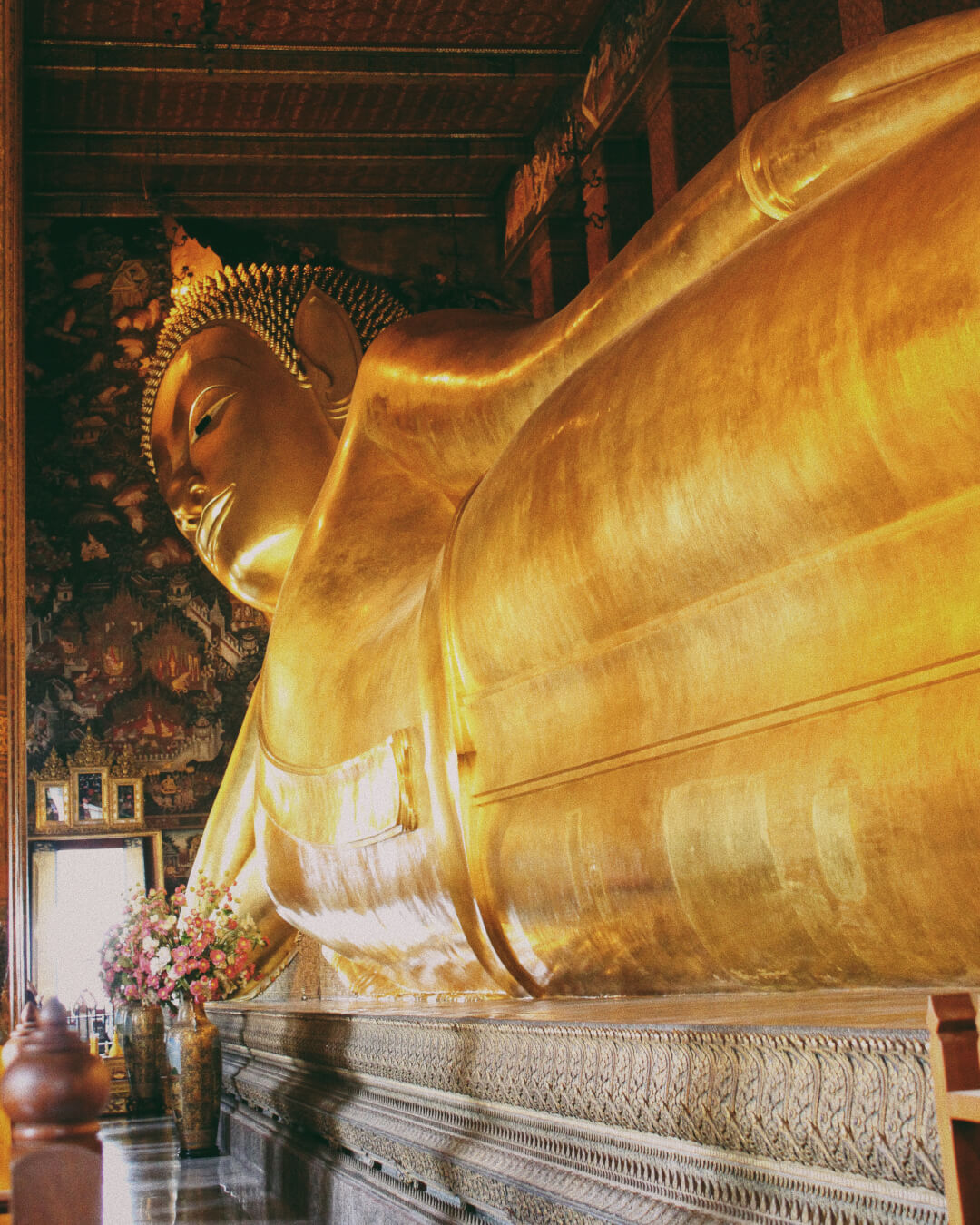 Floating restaurant
Floating restaurants make for a novelty way to dine whilst enjoying a cool breeze and a backdrop of stunning scenery. During our visit to Bangkok we visited a floating restaurant and ordered up a vibrant Thai feast including some of the county's signature dishes, such as green curry and chicken with cashew nuts. During our meal a vendor on a wooden boat came to greet us with her offerings. We picked up some sweet sun dried tomatoes and pomelo segments with chilli salt.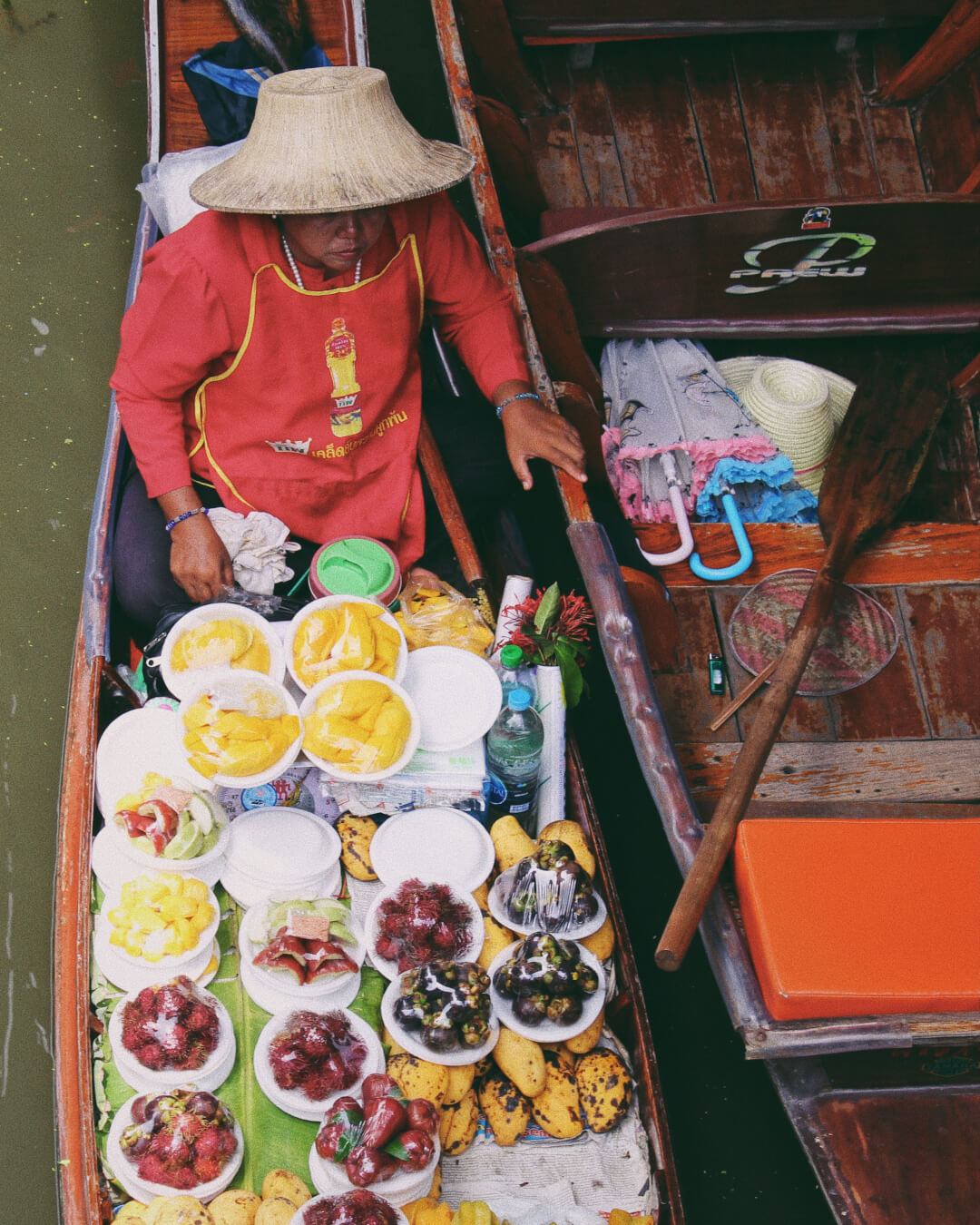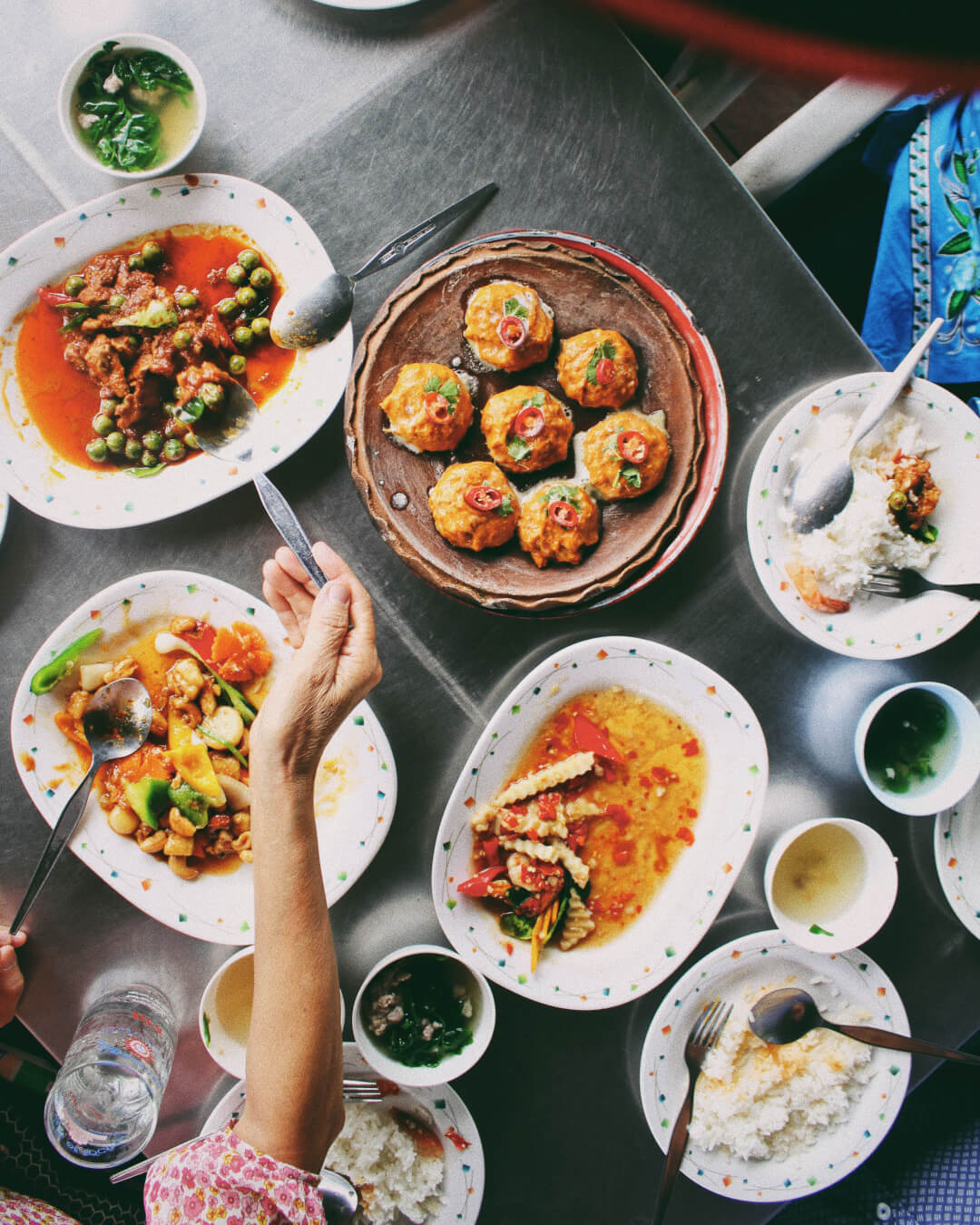 Khaosan Road
Khaosan Road is one of the city's party hotspots. It's not everyones cup of tea by any stretch of the imagination but that a night out on Khaosan Road is something that everyone should do at least once when visiting Bangkok. It attracts in a melting pot of different nationalities and backgrounds, so you are guaranteed to become acquainted with an eclectic mix of fellow travellers. Just as eclectic is the range of weird of wonderful eats on offer, from a a full McDonalds fare to pad Thai, Thai pancakes and caramelised scorpions and grasshoppers. You name it. If you're in the market for some new clobber then worry not. On Khaosan Road you'll be able to pick up bikinis, baggy tie dye trousers and fake branded clothing from the many street vendors and what's more, haggling is all part of the experience. If a good Thai massage is on the cards then you're spoilt for choice with the array of roadside massage parlours offering traditional Thai massages for as little as £5 an hour.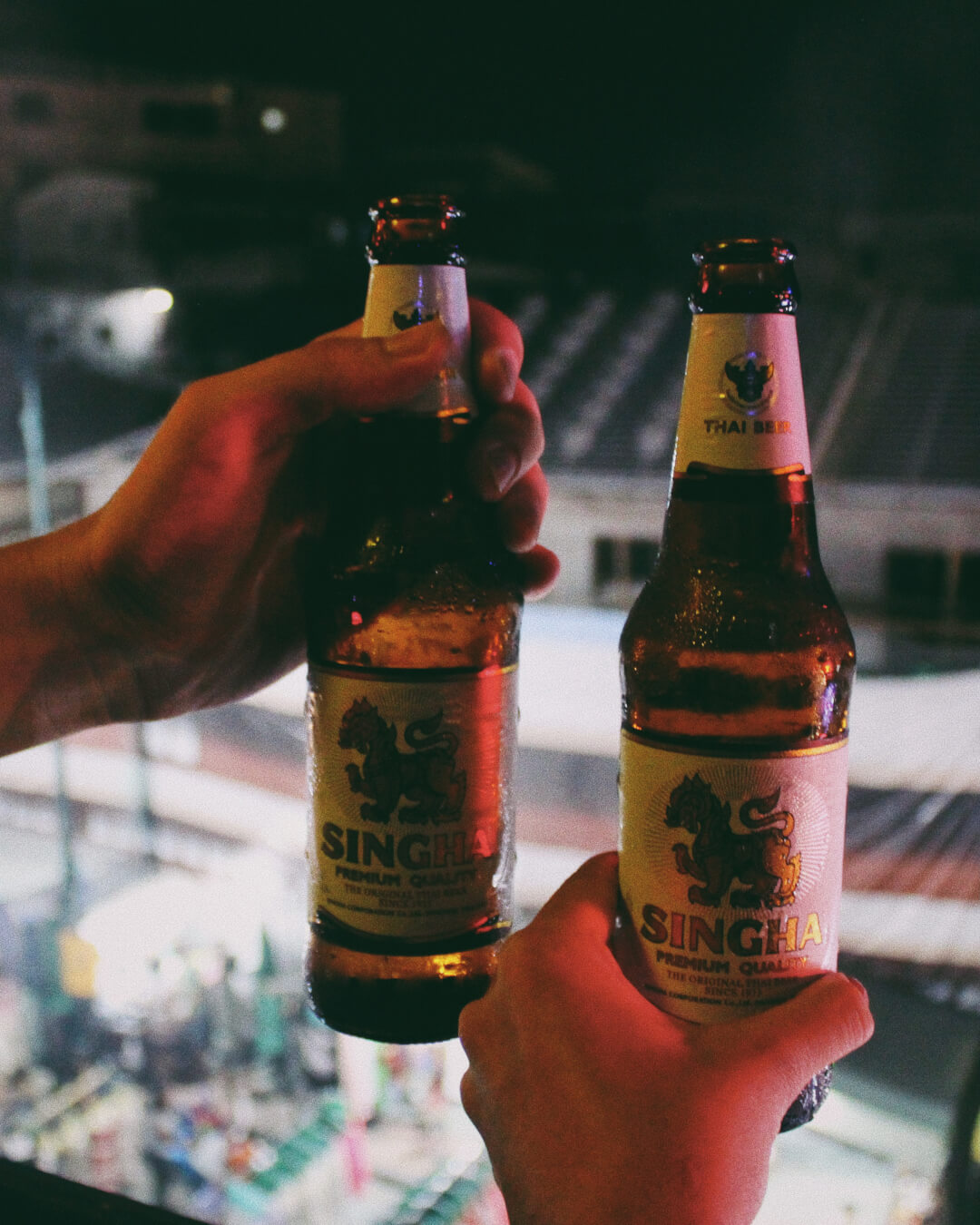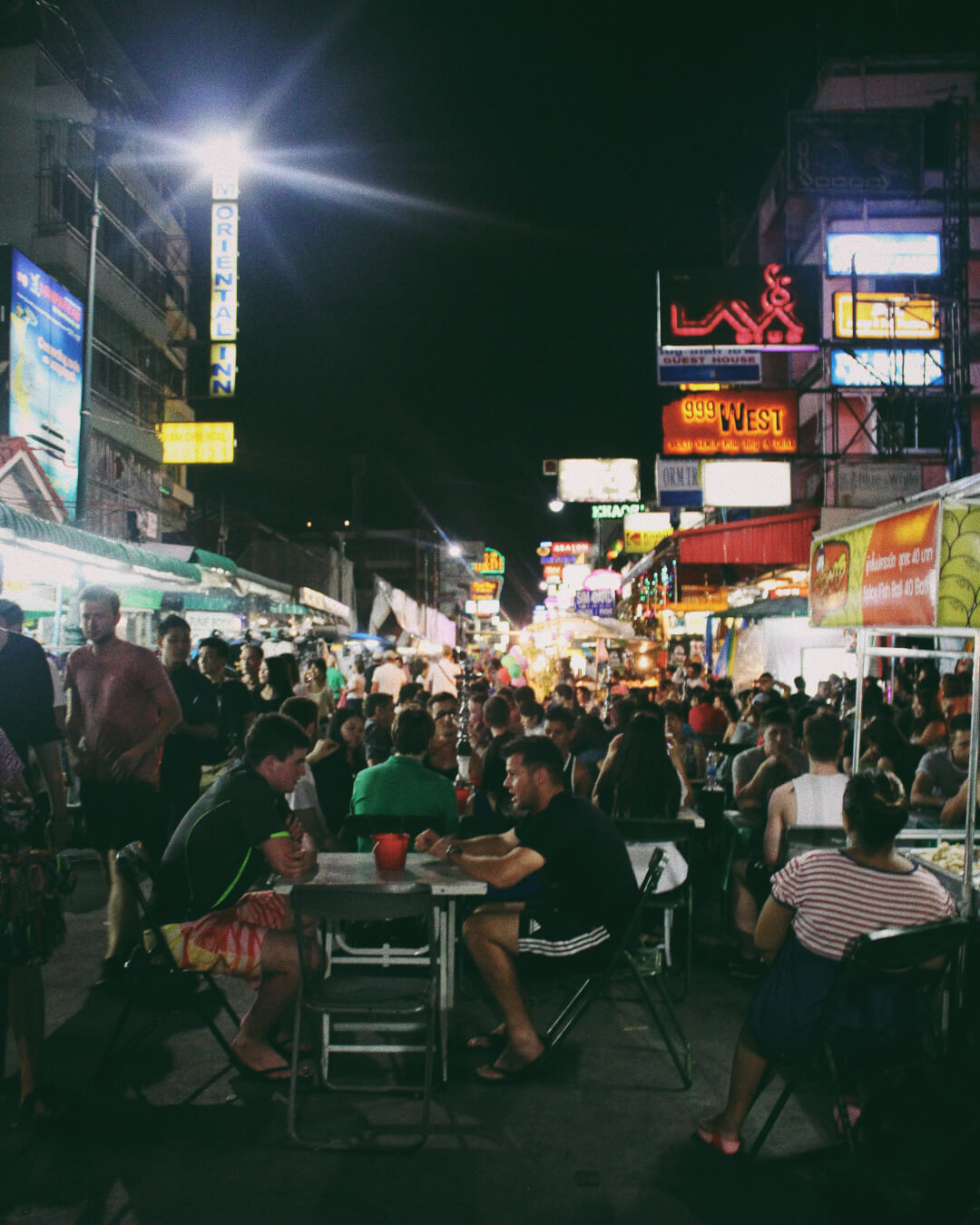 Muay Thai tournament
Muay Thai is a highly skilled and respected sport and a huge part of Thai culture that many travel far and wide to witness and even take part in. Tournaments in Bangkok can be expensive but I am going to let you in on a little secret, I know a place in Bangkok that hosts weekly tournaments that are free to watch. There are televised tournaments are held at the Channel 7 Stadium, so head on over to witness some muscle-pumping, adrenaline-filled action first hand (for free!).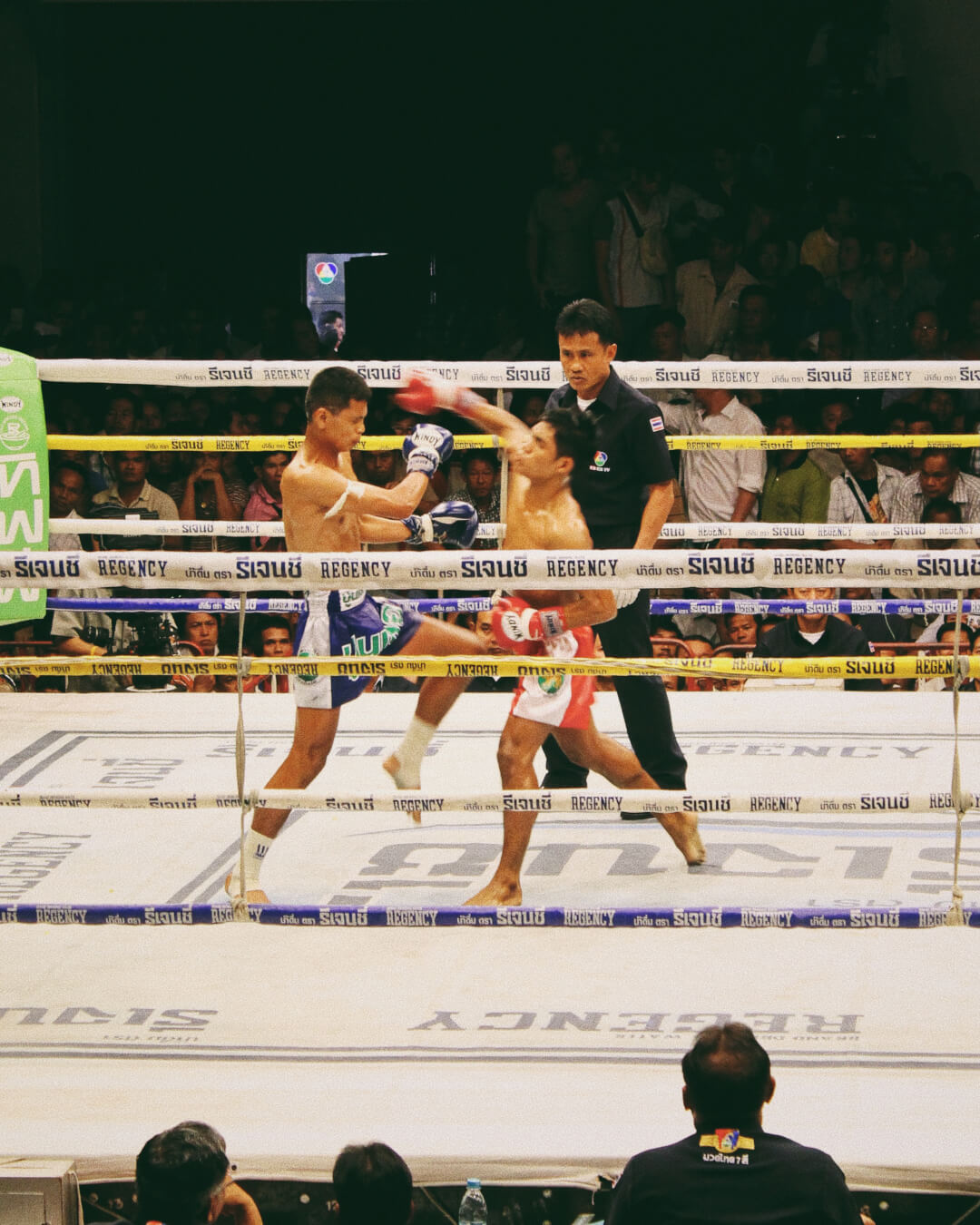 Chinatown
If you're an adventurous eater, no trip to Bangkok would be complete without a trip to Chinatown. With its crowds, heat, noise, bright lights, smells (both good and bad), it can all feel a bit like an assault of the senses but this is what many love about it. Chinatown gives an all-go insight into Bangkok's street food scene. It operates non-stop, 24-hours a day but the best time to visit is in the evening when it comes into full swing. With weird and wonderful things to observe at every glance, it's a great place for photography. In fact It's one big non-stop photo opportunity. I recommend turning up with space on your camera, an empty stomach and an open mind. Perch on a plastic chair by the roadside and try a variety of eats from the vendors, whilst marvelling at the wonderful chaos.
Night time flower market 
Bangkok's night flower market, or Pak Khlong Talat as it's also known, is perhaps the best smelling and most beautiful market in the city. It operates 24-hours a day, however, most of the flowers are put out by the vendors when temperatures are at their mildest, between 10pm and 2am. Trucks and boats carrying wholesale deliveries of flowers arrive throughout the night which are painstakingly arranged into stunning displays. By the early hours of the morning, the market comes into full bloom. The spectrum of colourful exotic flowers imported from neighbouring provinces are as colourful and diverse as Thailand as a whole.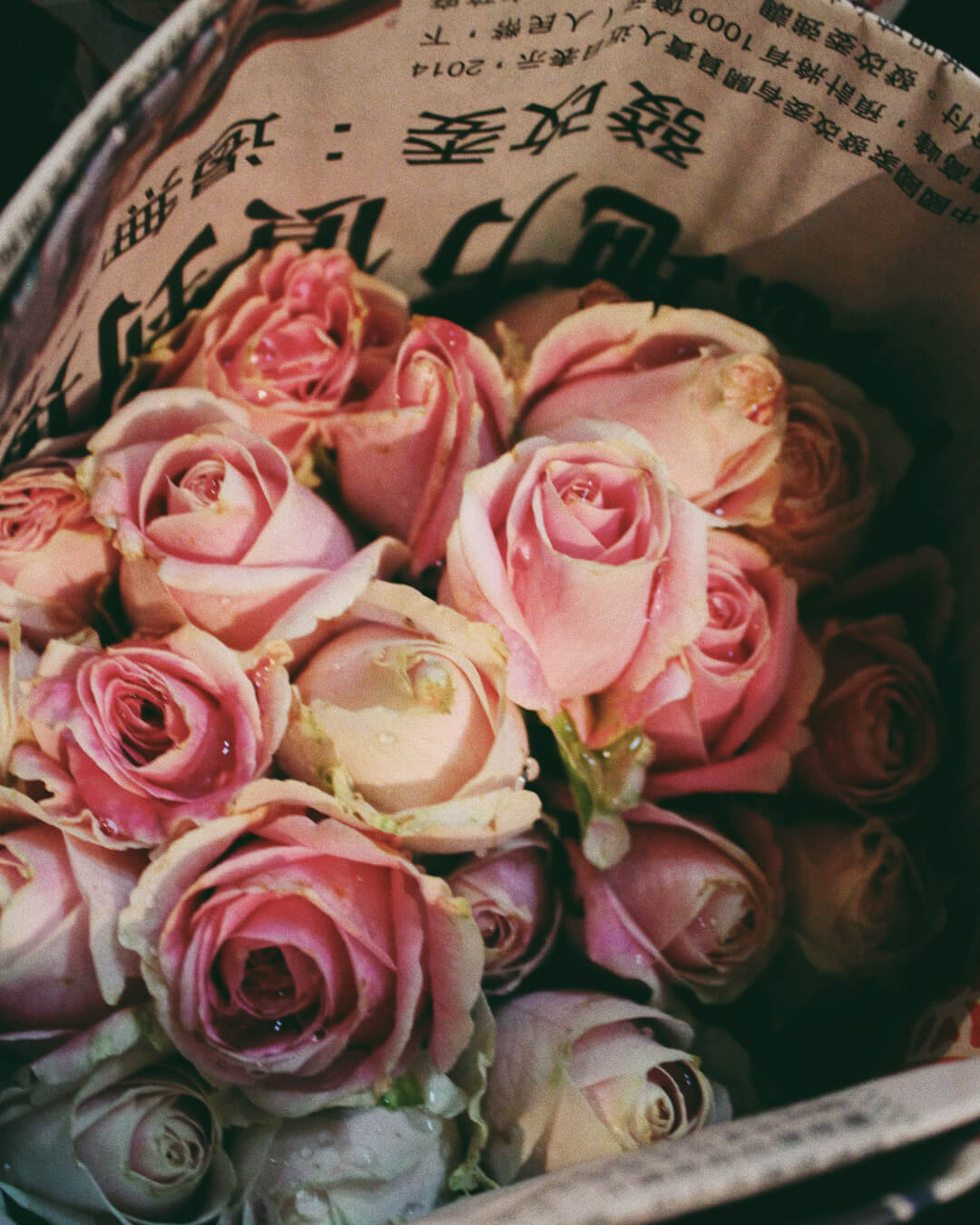 Traditional Thai clothing 
Traditional Thai clothing serves as both Thailand's national costume and the dress of Royal endorsement. The outfits vary in design from region to region but are typically made of vibrant Thai silk and are incredibly intricate. The costumes are worn in celebration of special occasions in Thailand, such as Songkran Day and Mother's Day. Like many girls, I am a big fan of playing dress-up.  When I was asked to don the Thai national costume for a special occasion, it was an offer I couldn't refuse. All in all, getting dressed up in our traditional Thai getup took about two hours and required a small team of people.  However, it was great fun and it was an honour to take part in some traditional Thai festivities.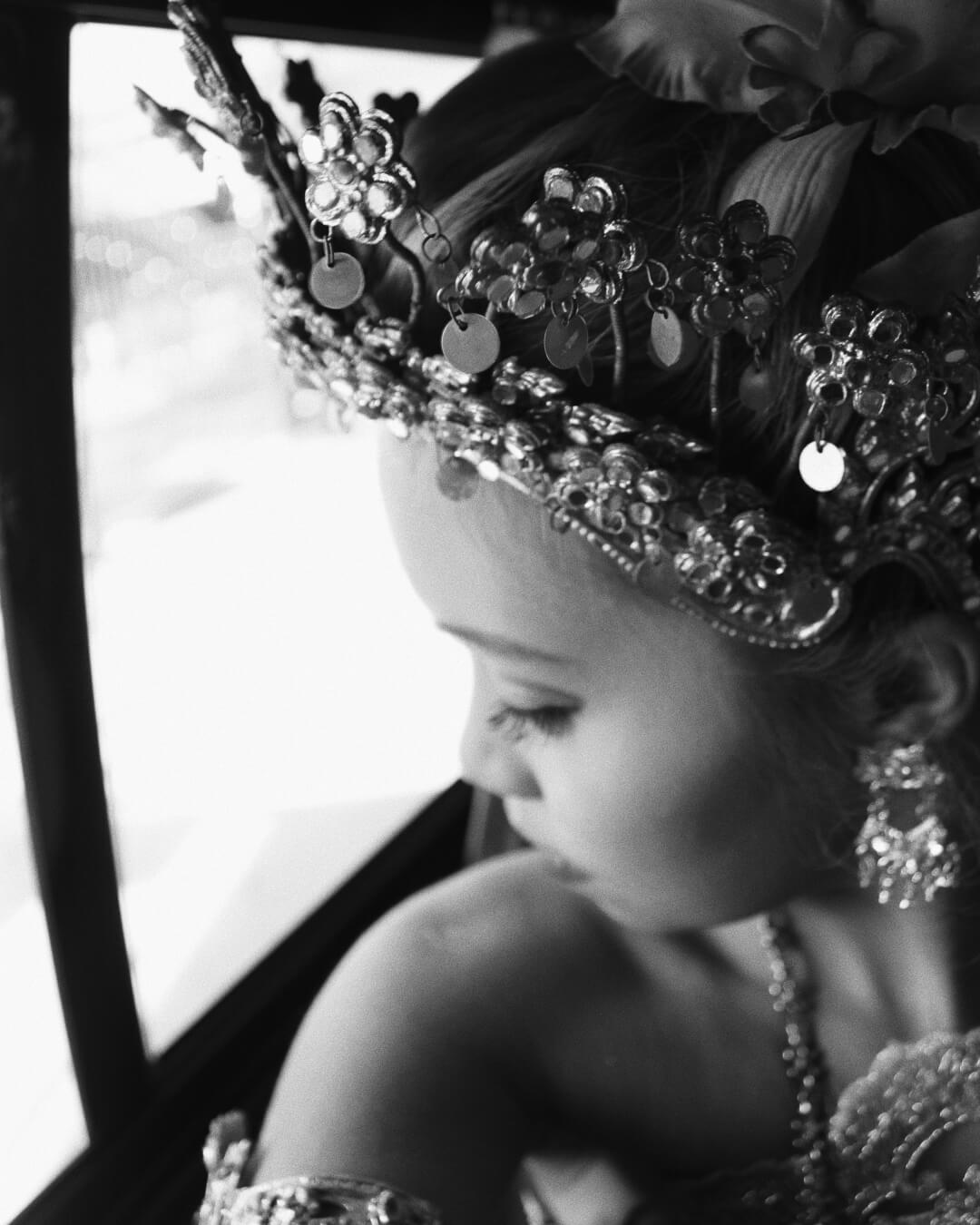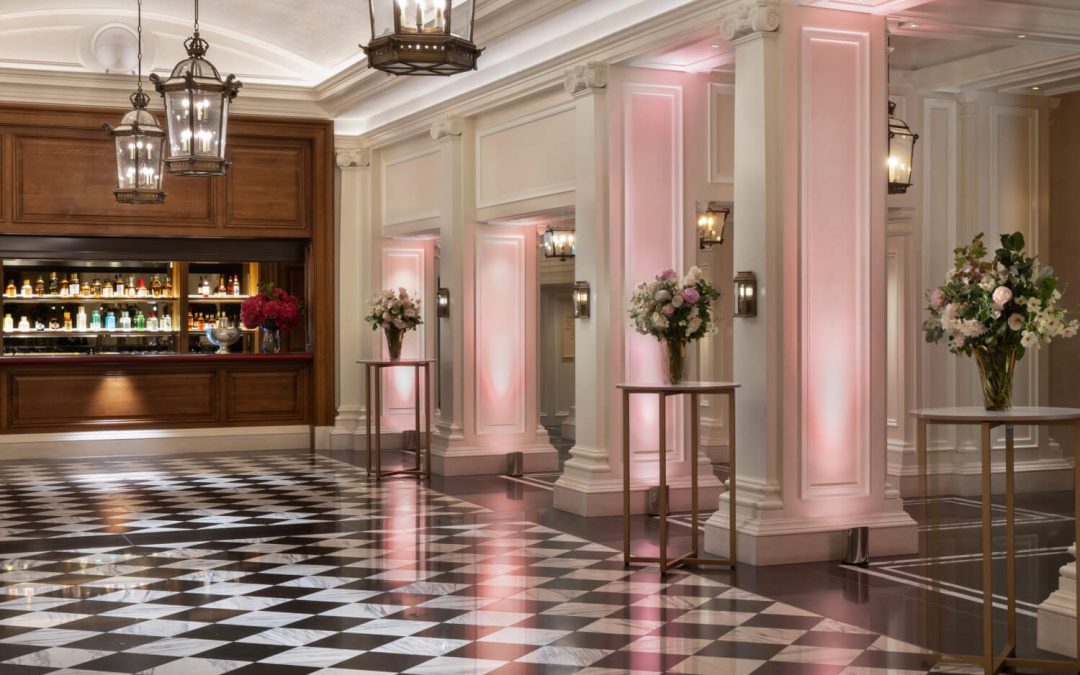 Raffles has finally launched in London with the much-anticipated Raffles London at the OWO finally opening its doors. This is an opening that I have been particularly looking forward to, especially as Raffles at the Palm was one of my favourite hangouts in Dubai. Of...