Have you ever wondered what it would be like to be a professional jet-setter? To travel the world and get paid for it? All will be revealed in our 
Expert Traveller
interview series, which will be lifting the lid on some of the most exciting travel-related professions to be had.
In this edition, we are getting an insight into the 'high life' with our interview with professional pilot 
Felix Gottwald
. Getting to travel more in a week than most people do in a year is for many the stuff of dreams. However, there's so much more to pilot life than waking up in a new city every day and turning heads in airports with an entourage of stewardesses in tow, as Felix reveals.
Could you tell us a little bit about yourself and why you chose to become a pilot?
Felix: "My name is Felix Gottwald, I'm 29 years old and live in Dresden, Germany. I have been interested in aviation since my first flight as a passenger on the Boeing 757 to the island paradise of the Maldives. In the years following, I spent a lot of time at airports watching planes take-off and land and I also started taking photos.  I initially wanted to be an air traffic controller but I changed my mind when I had the opportunity to fly with a friend in a small Cessna. I thought it would be much cooler to get to fly myself rather than watch other people do it; it was one of the best decisions of my life."
What is aviation school like?  Is it hard to become a pilot and have you got any tips for aspiring pilots?
Felix: "Pilot school is tough but it has to be. There's loads of theory to study covering all aspects of aviation.  Piloting is not only about knowing how to push a button but it's also about what is happening around you and how to handle each situation. With enough determination, everybody can study and get the knowledge required from books, but being able to make the right decision in demanding situations is essential.  That might be the main difference between regular schools or universities. I always fly with different captains – being able to work in a team with a complete stranger in an aircraft is one of those key abilities you should have as a pilot, as well as the ability to be a leader and know your body."
"My best advice for aspiring pilots is to be yourself and stay focused. There are always hard times and days when you don't feel like studying and that is perfectly fine, but you have to put in the work in the end in order to become a pilot. The advantage is that you always have your next goal in front of you. For example, students that have passed their theory or that just went on their first solo flight are never far from the next step.  One last thing: don't brag about being a pilot or stuff like that, nobody likes that!"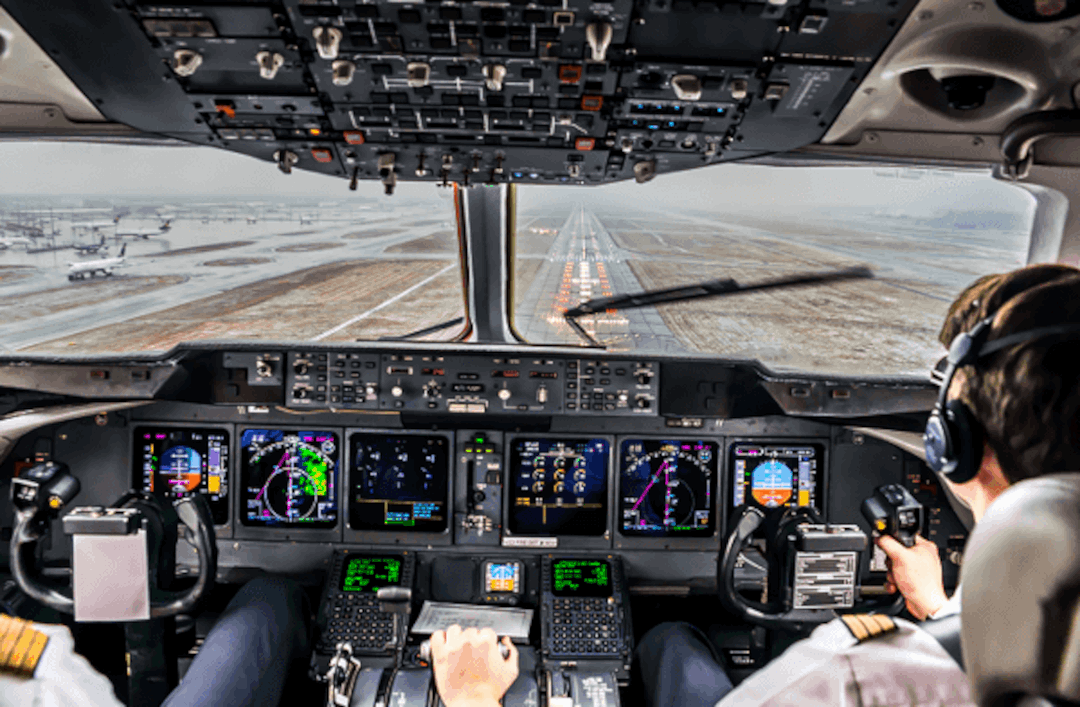 So tell us a bit about what it's like being a pilot?  What are the main perks? 
Felix: There are so many great aspects about flying such as seeing the world, sunsets over the Himalayas or having a fun crew and not to mention being able to steer a 200+ ton piece of metal and fuel. However the perks vary from airline to airline; I'm pretty well-off working for a legacy carrier but it's not the same for many of my colleagues, especially those at low-cost airlines. Low pay, sometimes overly long working hours and different company cultures will mean those guys have a very different life to mine."
"I work for a cargo airline so conditions are a bit different compared to commercial pilots. I'm away from home for two-thirds of the month and get between 12 and 72 hours off between our various destinations.  Schedules change regularly depending on the season, with December being a very busy month due to Christmas. The number of flights from Kenya and Ecuador increases just before Valentine's Day and during winter we get a lot of fresh produce from countries outside of Europe. My flight schedule changes every month but I can usually bet on specific rotations or destinations."
"While pilots on passenger aircraft usually fly to a destination and back, we do a lot of chains. A typical rotation might start with a flight to Dakar in Senegal, then to Campinas in Brazil, Montevideo in Uruguay and Buenos Aires, the capital of Argentina. From there we might be flying as passengers on a regular flight to Santiago de Chile and then start our journey back home on the freighter. We will have time in between those flights which is a great chance to enjoy some local food (you will never be the same after having had a real steak in Argentina!).  But it's definitely not like being on a holiday.  You are just catching a glimpse of what is going on and it sometimes feels like you never arrive."
"Having no passengers on board does have its advantages. There is no worry about late passengers or missing baggage. We leave when we are ready and in the rare cases we are late, there are no complaints from the cabin. Otherwise, it's not much different than flying with passengers in the back, especially considering cockpit doors are always locked."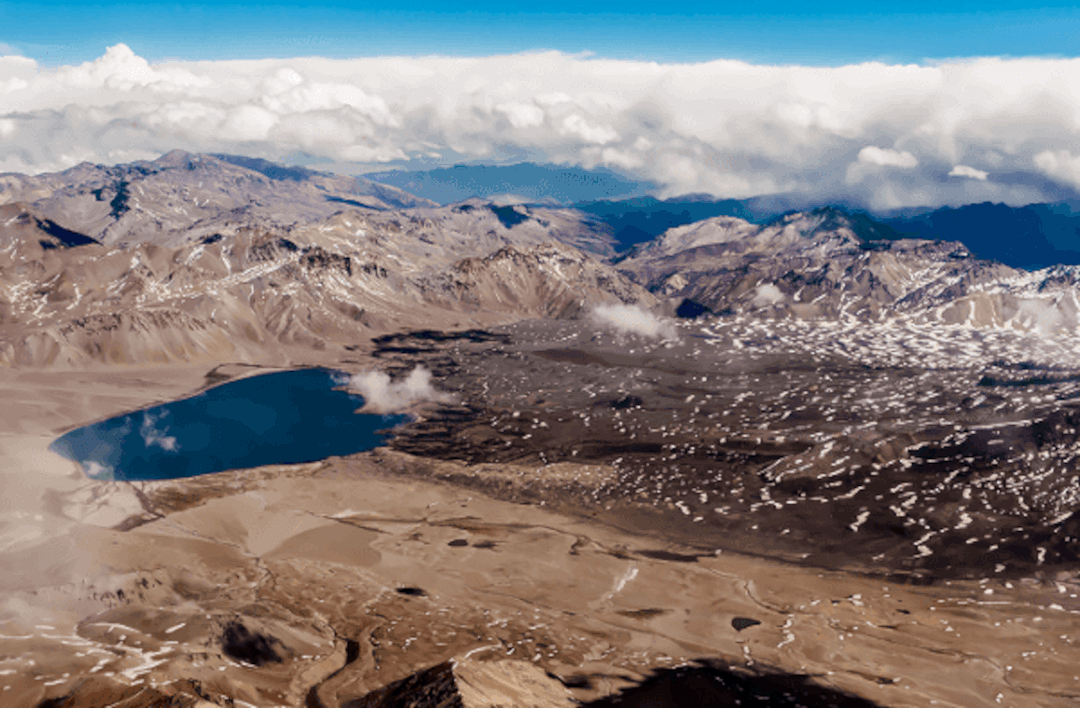 Is there anything about pilot life that you don't enjoy?
Felix: "Although being a pilot is great and there's nothing else in the world that I would rather do, there are downsides as well. One of the most obvious is being away from home for most of the time – you miss many important family moments. Having a partner, family and friends who understand these limitations is definitely extremely important."
"Next are the effects on the human body. Sitting in an acclimatised metal tube at low pressure during all possible hours of the day is definitely not healthy! Jet-lag adds to it and sometimes you are simply not able to establish a lasting sleeping pattern."
What destinations have you visited during your piloting career and can you tell us a little bit about your favourite places?
Felix: "I have seen most of Europe's big cities; it was so amazing to discover the continent!  Now I'm mainly flying to destinations in Asia (e.g. Tokyo, Beijing, Guangzhou, Bangalore) and North America (Chicago, New York, Dallas, Mexico City). We have a couple of cities in Africa and the Middle East that we fly to like Cairo, Istanbul, Dubai and my favourite Nairobi.  I also like South America; my favourite place being Quito and the little beach paradise near Aguadilla, Puerto Rico. All of these places are great but I'm really grateful to see cities like Almaty in Kazakhstan or Krasnoyarsk in Siberia – if it weren't for my career as a pilot, I would never have gone there." 
Felix : "Never underestimate the work of a pilot: it may look easy but there's a lot more to it than you see! The standards of safety for civil aviation are incredibly high and it's mainly due to the professionalism of everyone involved."
All images in this article were taken by Felix, not only is he a top pilot but he is also a talented aviation photographer and blogger!  For a closer look at his life as a pilot, you can check out Felix's website, Facebook, Twitter and his amazing Youtube channel.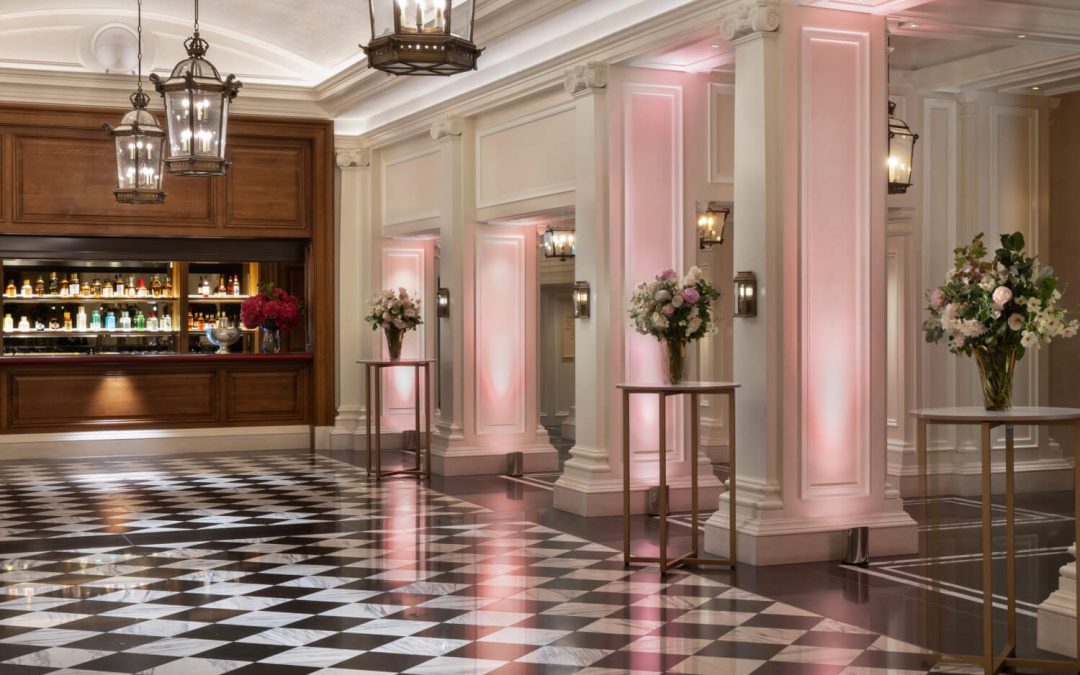 Raffles has finally launched in London with the much-anticipated Raffles London at the OWO finally opening its doors. This is an opening that I have been particularly looking forward to, especially as Raffles at the Palm was one of my favourite hangouts in Dubai. Of...