The Thermae Bath Spa is one of Bath's top attractions, not to mention one of the UK's most famous spas.  Bath's spa heritage dates back to the Roman times and its legacy as a spa city lives strong to this day, with it having the only naturally warm and mineral-rich springs in Britain.  During my recent trip to Bath, I visited Thermae Bath Spa to experience the Twilight Package.
We started the evening off in the rooftop pool of the New Royal Bath, where we watched the sunset over the beautiful city, which was such a beautiful experience.  It was a lovely clear night too, making it all the more splendid.  Highly recommended!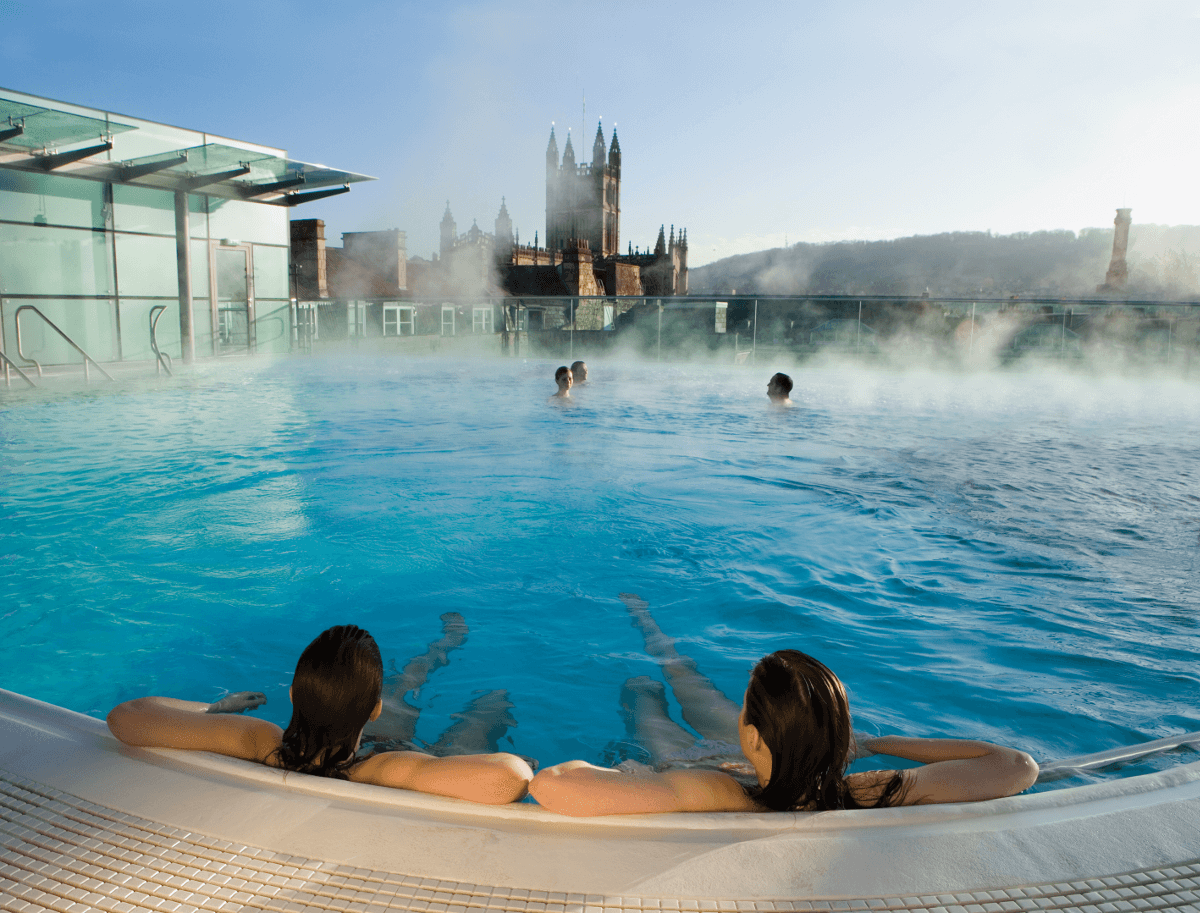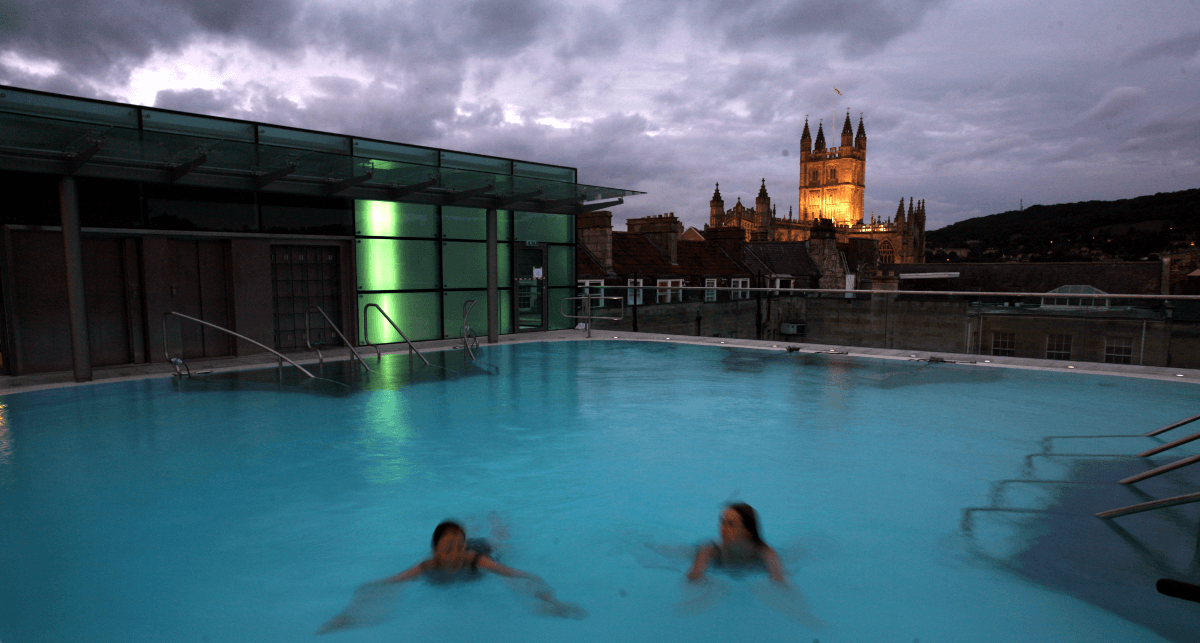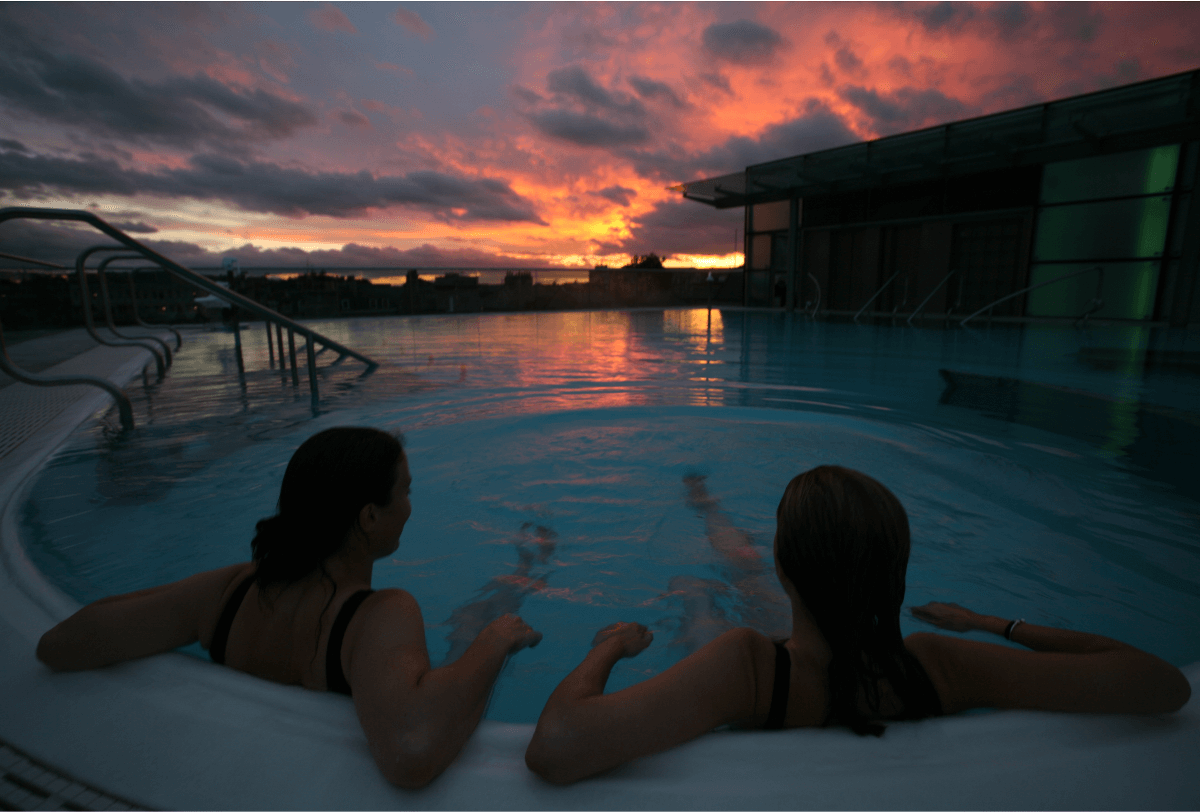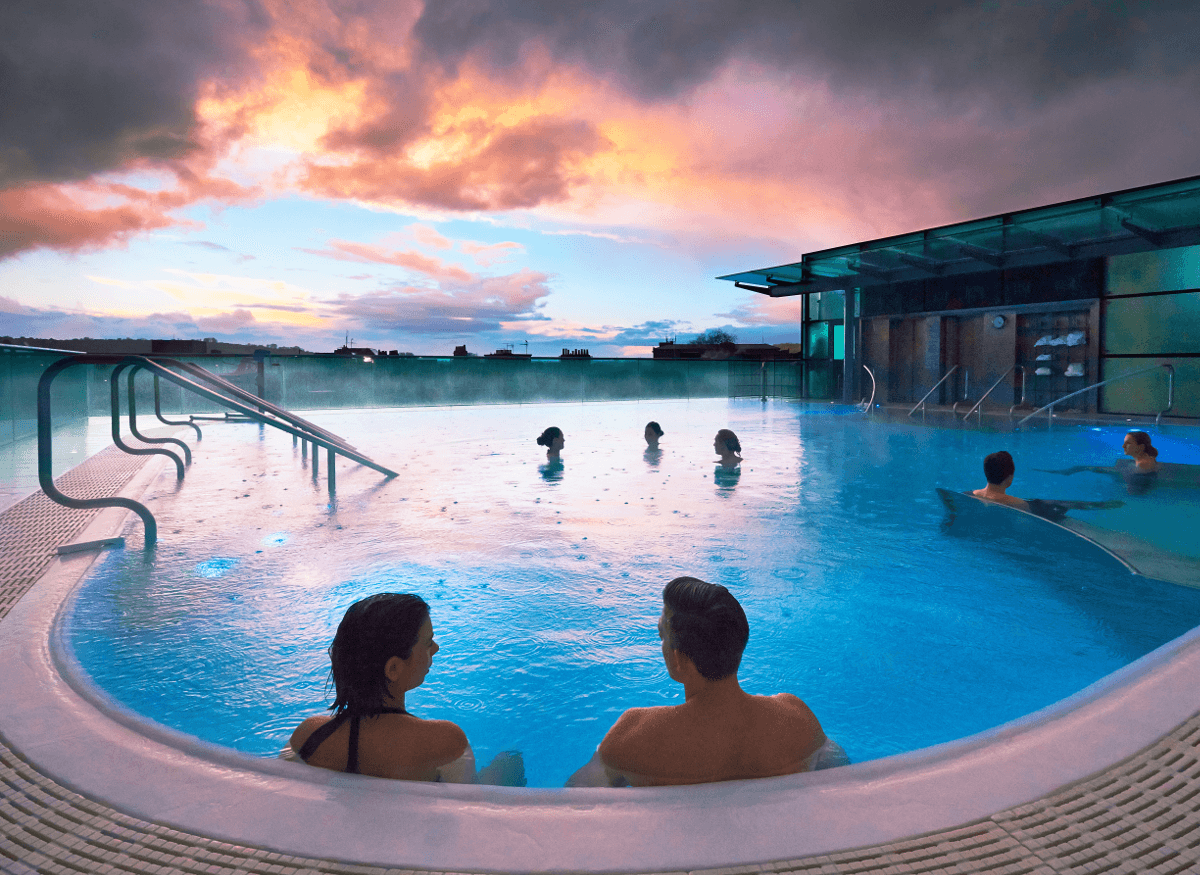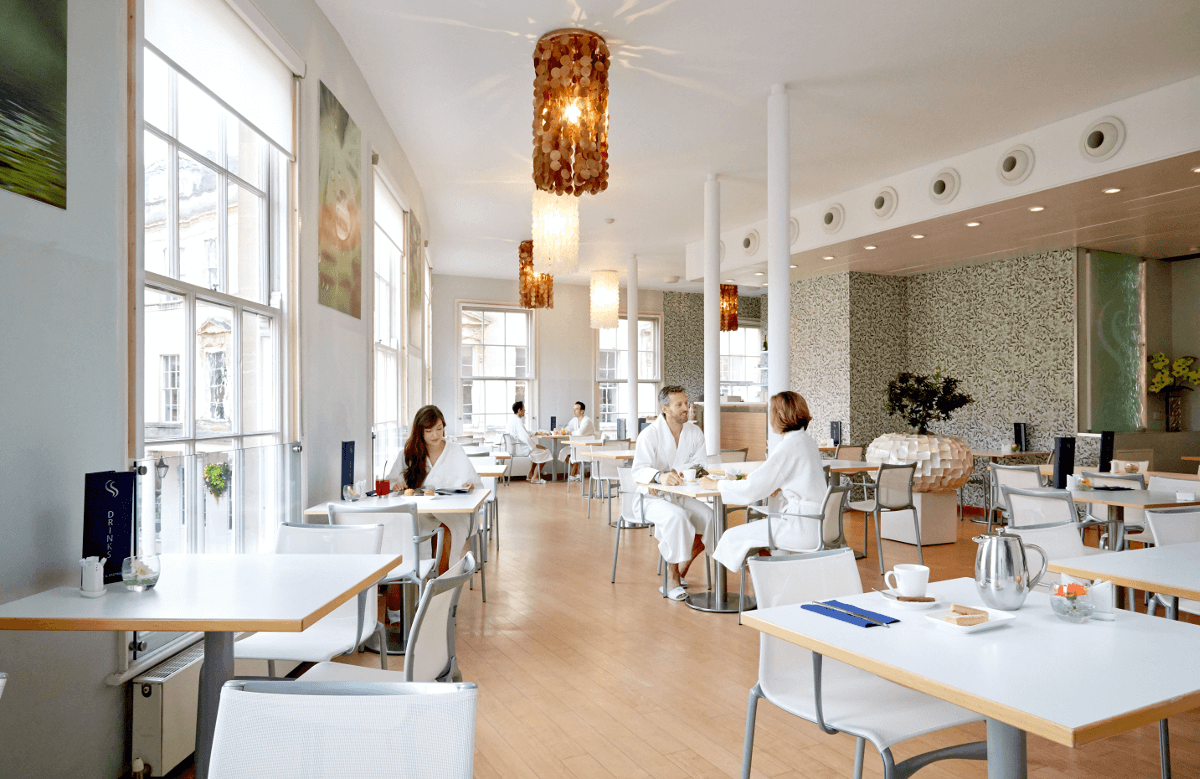 After about an hour of swimming and soaking in the rooftop pool, we donned our robes and slippers and headed to the Springs Restaurant for dinner, which was included.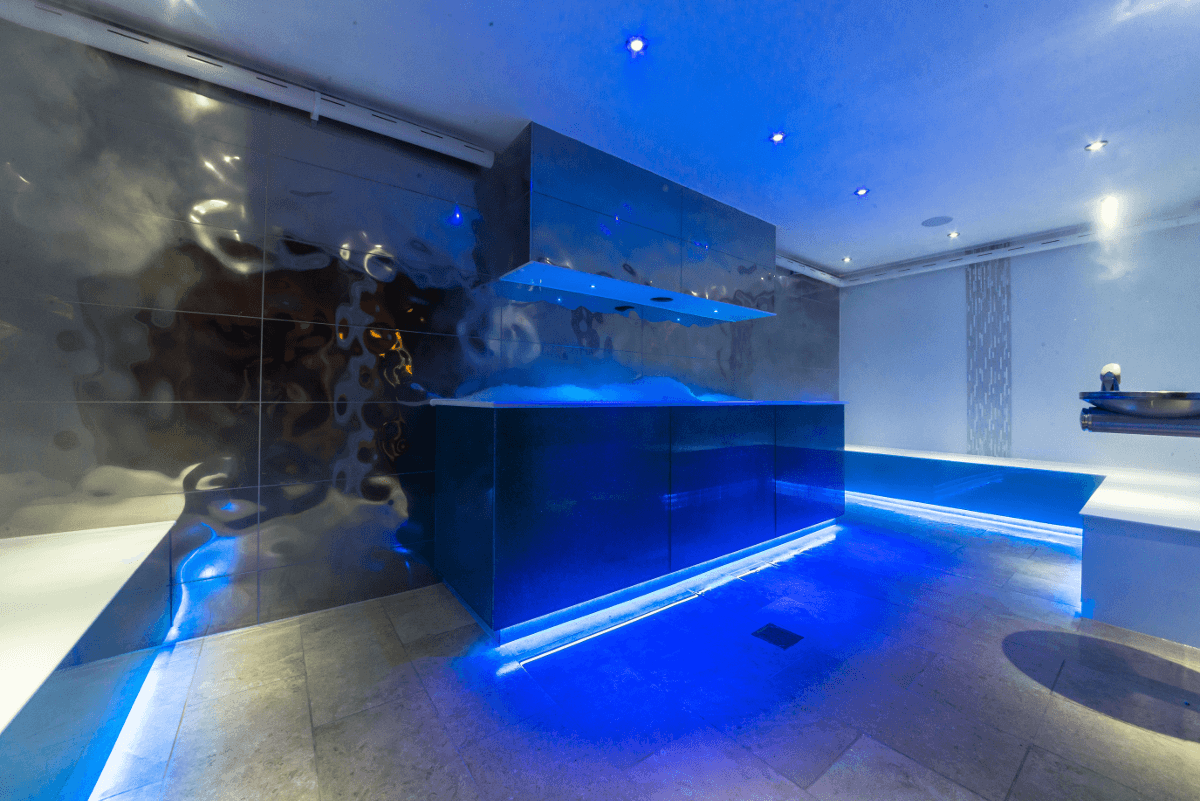 After dinner, we headed to the well equipped Wellness Suites for some further relaxation.   There are plenty of options, with its Roman Steam Room, Georgian Steam Room, Infrared Room, Ice Chamber, Celestial Relaxation Room and Experience Showers.  We went from one to the other, spending a bit of time in each.  The Celestial Relaxation room (pictured above) was our favourite – it was like floating in space!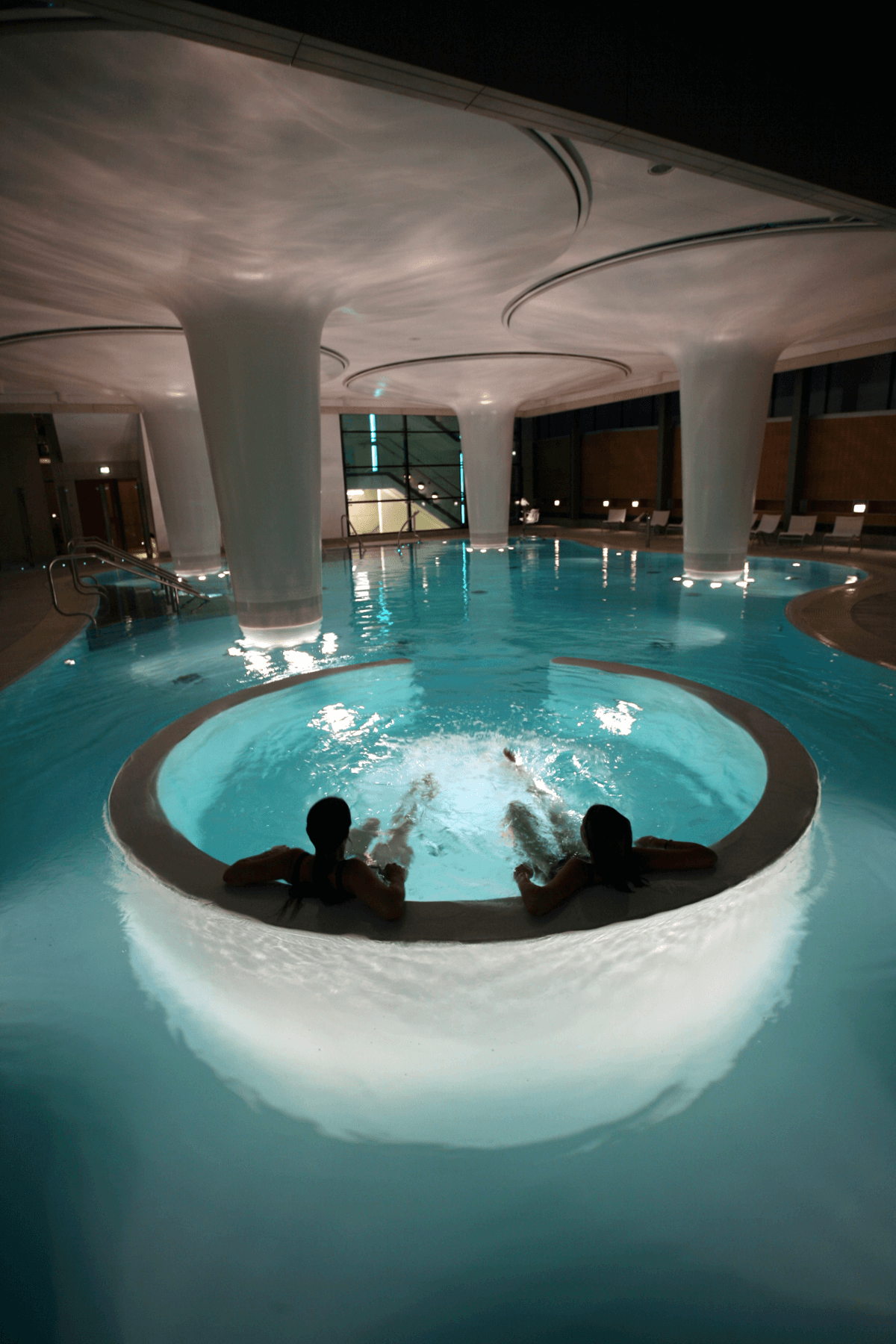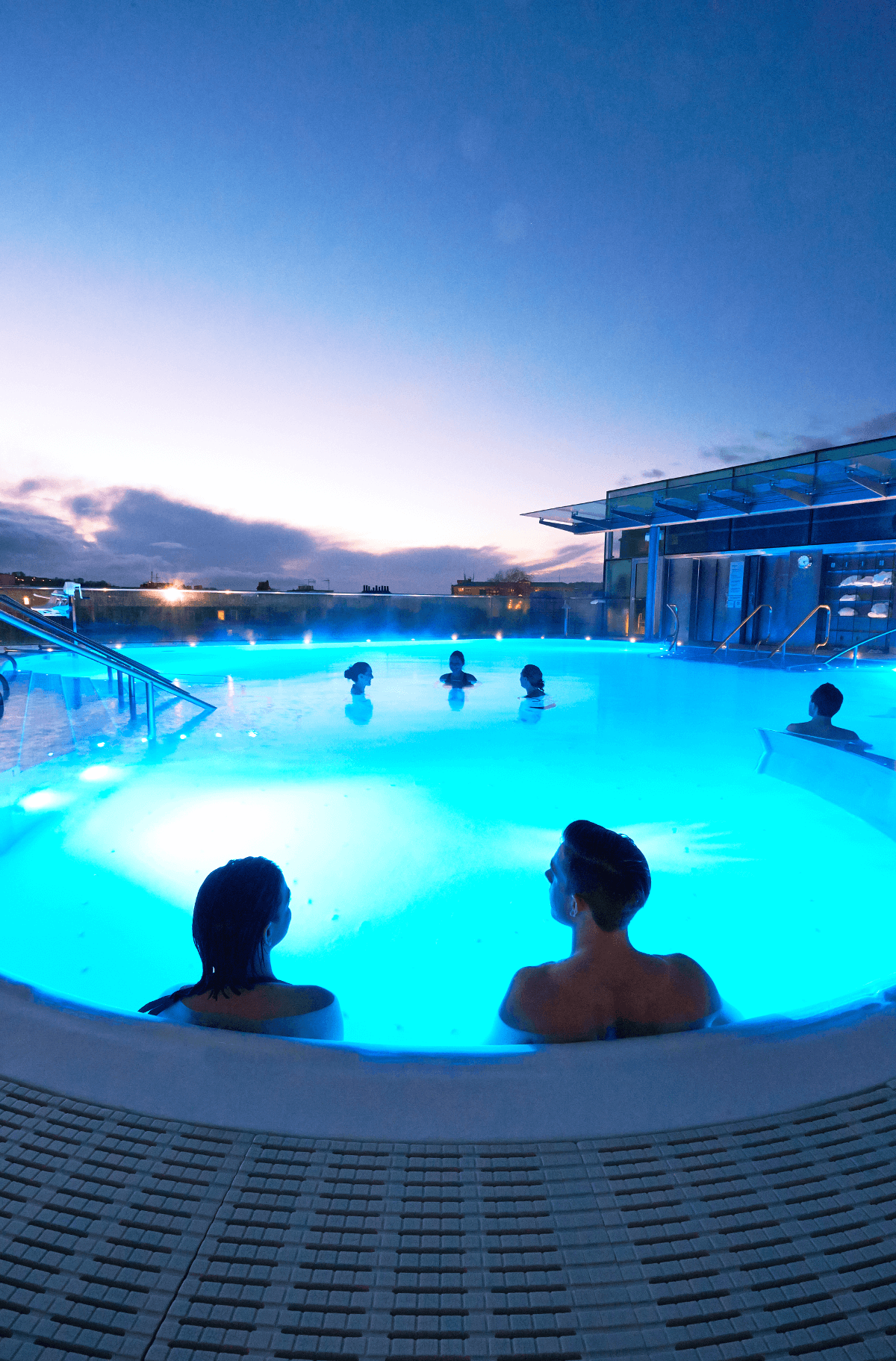 Finally, we rounded off our time at the Thermae Bath Spa with a quick dip in its refreshing Minerva Bath.  It was safe to say that we were feeling thoroughly relaxed and rejuvenated after our time at the spa.
The Twilight Package can sell out fast, so I would recommend booking as early as possible if you are planning a trip to Bath.  I thoroughly enjoyed it and would recommend it to anyone visiting Bath, particularly for the rooftop pool experience.
Article photo credits: Thermae Bath Spa, Matt Cardy, Philip Edwards, Dave Saunders, Lee Niel, Edmund Sumner.
It was recently my birthday and to celebrate we went for dinner at The French at the Midland Hotel in Manchester.  It's a restaurant that I'd been wanting to go to for some time.  Renowned Manchester chef, Adam Reid, has helped to put The French on the map, having...