Another year older. Hopefully a bit wiser.
Today is my birthday and I am finally at the stage of life where I stop divulging my exact age – at least not on the internet.
Many moons ago, at the age of 25, I thought I was terribly old and put a lot of self-induced pressure on my life to have all of life's boxes ticked by that age.
Now, in my late twenties, I am far more relaxed about things. I'm hopeful for what will happen but acceptent about what may not. Far more willing to go with the flow, and a lot happier and more content for it. A lot of this has to do with the lessons and new perspectives I gained along the way.
I thought I would share some of them with you, as they may be useful to you too.
1. Why not you?
Very often, we disqualify ourselves from life's opportunities simply because we don't believe we deserve 'x,y,z' or simply don't believe we are the sort of person who gets to 'x,y,x'.
Sometimes we have to change our thinking and stop being the biggest person holding ourselves back.
Why can't you get that job? Why can't you have that sort of relationship? Why can't you be the sort of person who gets to do those sorts of things? Why. Not. You?
Being able to set goals, even ones that you may believe are unattainable for you, puts you in a position to stand a chance of actually achieving them. Or at least achieving something a lot better than what you would have done had you not had the self-belief.
"Believe that you can and you are already halfway there".
2. Life is about meaning and not happiness
You only need to glance at social media to see the 'happiness above everything' narrative being pushed.
Although it goes without saying that our happiness is incredibly important, I personally think it's misguided to think that happiness is the most important thing for us to strive for. That everything else follows on from happiness.
Clinical psychologist and modern morality legend, Dr Jordan Peterson's work really resonates with me. One concept that he's a big advocate of is to "pursue what is meaningful, not what is expedient", which is cited in his book, 12 Rules for Life. A book that helped to pull me through a dark time in my life a few years back.
I couldn't agree more. Life's true happiness is not to be derived from the fleeting happiness of impulsive pleasure, hedonism and excess. Lovely as they can be, such things don't even compare to the things that have real meaning in life.
Very often it is doing the hard thing. Shouldering responsibility. Helping someone. Making a difference. The relationships we have with our families and true friends. Knowing that you actually did something, even small, to set the world in the right direction.
3. Connection is so important
"If it requires fake smiling, I probably won't come".
I saw this quote once when I was scrolling on Pinterest and I instantly screenshotted it. It spoke to me because during those days, I was spending too much time with people who I didn't connect with and had nothing in common with. And it was draining me more than I realised.
These days, I realise just how essential genuine connection is for the relationships and friendships we keep in life. For me, the biggest test of connection is how each encounter leaves me feeling. Do I feel good? Or do I feel depleted?
If it's the latter, this doesn't necessarily mean that there is something wrong with said person. Sometimes they are just not your cup of tea, or perhaps you're not theirs, and that is perfectly okay. Find your people in life and invest in those relationships.
4. Trust your gut
I can't think of a time where a gut feeling has turned out to be wrong in the end. Our brains are clever things. They do a lot of subconscious calculations that our conscious minds could not even fathom. If you have a nagging gut feeling about something, you should take it seriously.
5. Being 'you' is your greatest advantage
"One of the bravest things you can do is be yourself".
I've never really felt like someone who completely fits in, ever. Growing up, I didn't look like everyone else I was around and as I got older, I didn't have the tolerance to put up with the bs required to keep faux friendships alive.
I used to think I was the only one but I've realised a surprising number of people also feel the same.
I didn't want to be another brick in the wall and tow the line. To look like everyone else and be like everyone else when I felt like it wasn't 'me'. I have noticed the times in my life where I have been unhappy where I have drifted towards this, and believe me there have been times.
Our quirks, idiosyncrasies and even character flaws are what set us apart from others. They act as a filter to attract those who are aligned with us and repel those who are not.
What's more, people will have more respect for you if you simply own 'you'. So have the courage to be yourself and say what you really think and see what amazing people and opportunities it attracts into your life.
6. Don't do things that compromise your health
It's our responsibility to safeguard our physical and mental health – it's the most important thing we have. Aspects of modern culture can do a lot to normalise compromising these things. Be it shouldering an untenable amount of stress at work or being in a toxic relationship that will erode your mental health over time. We must be brave enough to say no. To walk away. Everything else follows from our health and without it, we have nothing.
7. Don't be afraid to fail
"Failure is success in progress".
We all fall and we all fail sometimes. It is an inevitable part of life and a way for us to learn, grow and ultimately get even better. If you read any biography by any successful person, you will notice that almost without exception their story is laced with failures along the way. We have to dust ourselves off, get back in the ring and never give up. Even though it can be tough. 
8. Invest in yourself
Investing in yourself is the best investment you can make and we should do it often. Be it putting yourself through a course so you can level-up professionally or doing things that keep you highly motivated, such as treating yourself to a designer handbag (if it's within budget of course) when you reach a life milestone etc. In some instances, you don't even need to spend money, it could simply be investing your time to work on your fitness or learn a new skill.
9. Never settle for crumbs
The newly coined term 'breadcrumbing' defines the act of putting in the bare minimum effort to keep a platonic or romantic relationship alive. This has become endemic in modern culture. To keep someone on the periphery without putting in any real effort. Don't be a breadcrumber. And don't accept someone else's crumbs either.
10. Trust in the universe
At risk of sounding like pseudo-intelectual by quoting Einstein, he once said "You can either believe that everything is a miracle, or nothing is a miracle". I personally like to believe the former. I mean, how could it not be the case? Look around, the very fact that we exist is a miracle realised. I won't go into too much detail on this as it's such a subjective topic but I have witnessed mysterious forces at work in my life, as have the majority of people that I have personally spoken to about this topic. Whether you believe in the hand of god, the law of attraction etc, it's hard to deny the power of hope, thoughts and vision and how they can materialise into reality.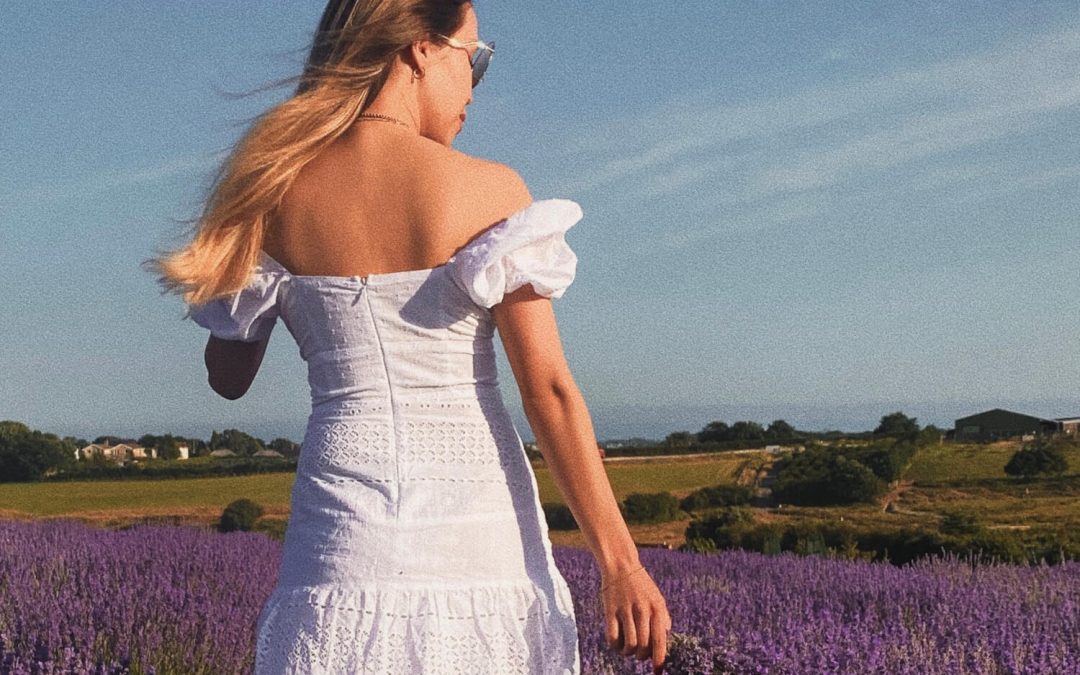 Hello, hello! Another chatty blogpost is coming your way in the form of a 'life lately' instalment. Well, it's been an interesting few weeks with countrywide puzzling about where the British summertime went.   I usually write these life lately blogposts as a...