Living in the UK and having most of Europe on my doorstep has sometimes meant that I've taken the proximity and convenience of travelling there for granted. There's a lot of Europe that I've yet to visit for exactly this reason, as I'd previously prioritised travelling to far flung and exotic locations. Paris is one such destination and so I decided now was the time to see what all the fuss was about.  
I tried not to form too many expectations ahead of the trip, mainly because I have heard mixed reviews about the city – it seems to be somewhat polarising with some in a full-blown love affair with the so-called city of romance and others claiming it doesn't live up to the hype (read: Paris syndrome).
Spoiler alert – now that I am back, I can say that I adored my time there and I am sure the fact that the weather was immaculate throughout (we're talking 30 degrees and sunny) played quite a big part in that. I suspect that Pairs during uninspiring grey weather may not have quite the same magic. Either way, I was keen to eat some croissants and make the most regardless.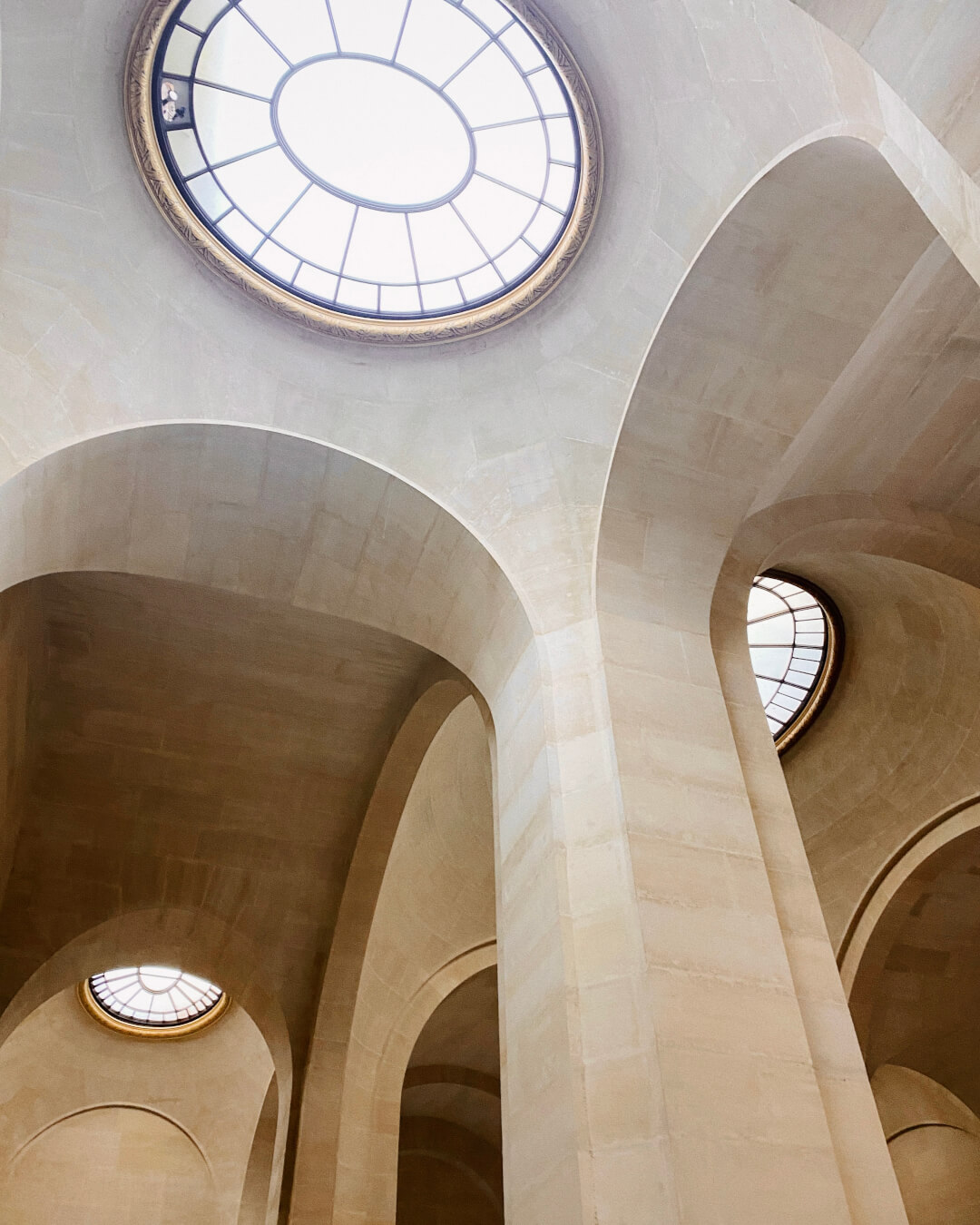 Exploring the Louvre
As it was my first time in Paris, it goes without saying that the Louvre was one of the first ports of call. I love a good art gallery and the Louvre is pretty hard to top. There's a lot of ground to cover and an overwhelming amount to see. It's worth more than one visit if you can spare the time.
Winged Victory of Samothrace
No Pairs travel Pinterest board would be complete without the iconic Winged Victory of Samothrace, and she was just as beautiful in the flesh as I'd hoped she would be. This captivating work was easily one of my favourites in the Louvre – it's hard to take your eyes off it. The simple stone backdrop and incredible vaulted ceiling, which seem to sprawl up to the heavens, only seek to enhance and focus the eye on the sculpture's beauty.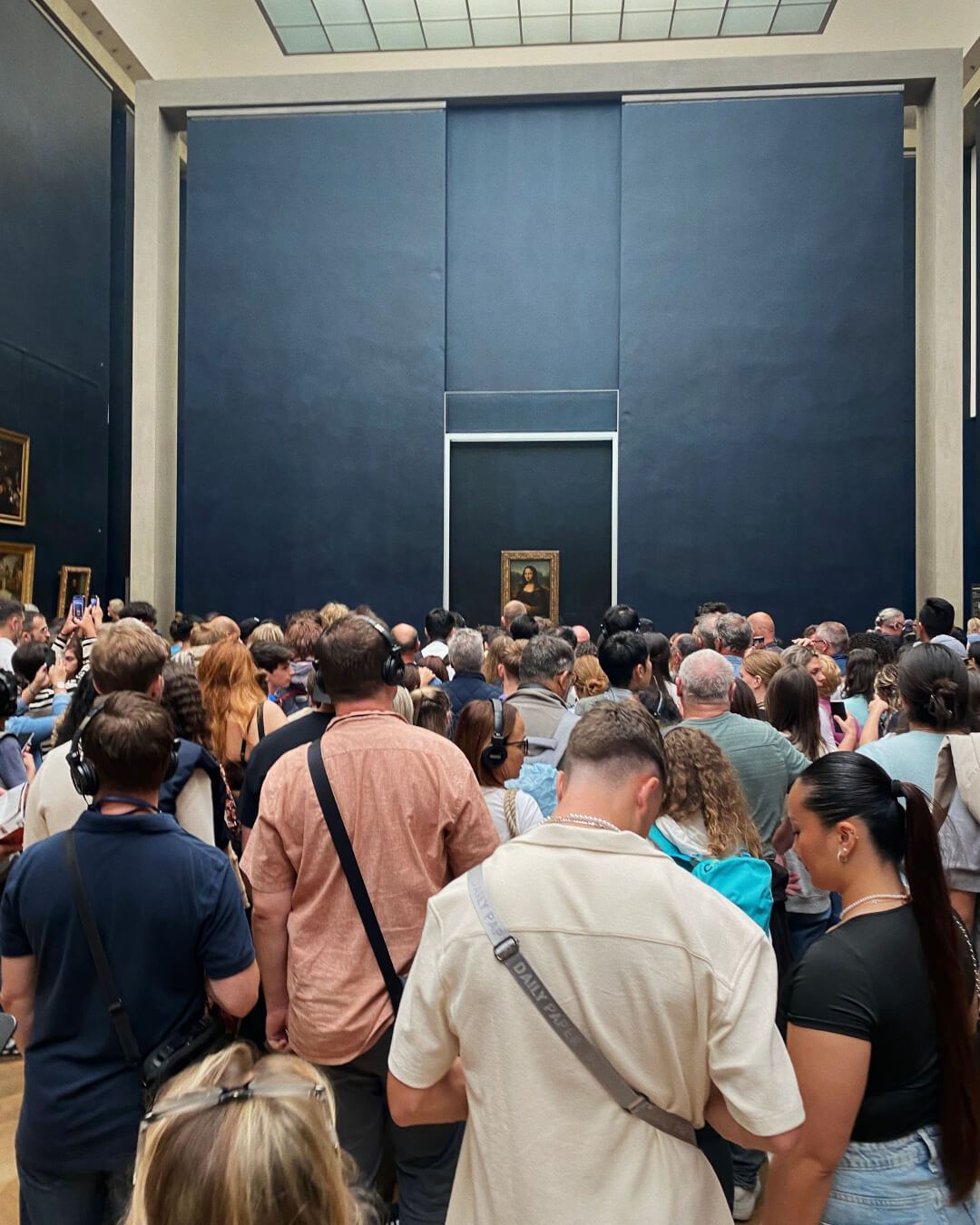 Mona Lisa
Don't be deceived by strategically-framed photos that carefully omit the hordes of people. The reality is that the Louvre is very busy for obvious reasons. The benefit of going somewhere like Paris in late summer is that it's nowhere near as busy as it would be during the peak months of the year. I've also been reliably informed by a local friend of mine that there's actually a secret entrance to the Louvre where you can circumvent the long queues to get in.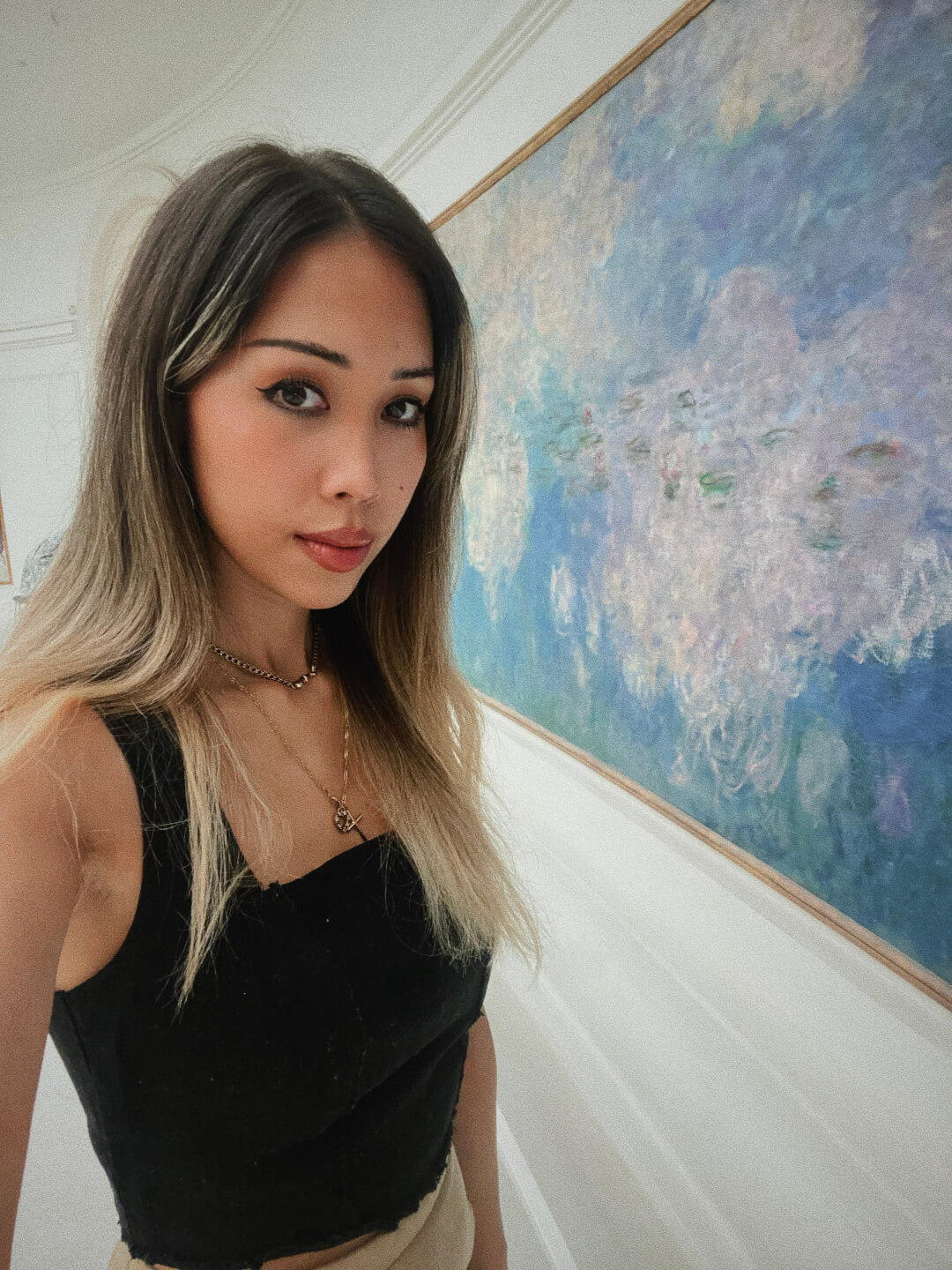 Monet's water lilies at Musée de l'Orangerie
In terms of Paris' art department, Monet's water lilies at Musée de l'Orangerie was the highlight that I was looking forward to the most. As with the above, there were plenty of people there so don't be deceived by the lack thereof in these photos. It certainly didn't disappoint – the water lilies' several panels come together to form a figure of eight shape, with each one featuring different hues and details. In the late artist's own words, this was to create "the illusion of an endless whole, of water without horizon or bank."  
Monet envisioned that it would be a place where "those with nerves exhausted by work would relax there, following the restful example of those still waters, and, to whoever entered it, the room would provide a refuge of peaceful meditation in the middle of a flowering aquarium."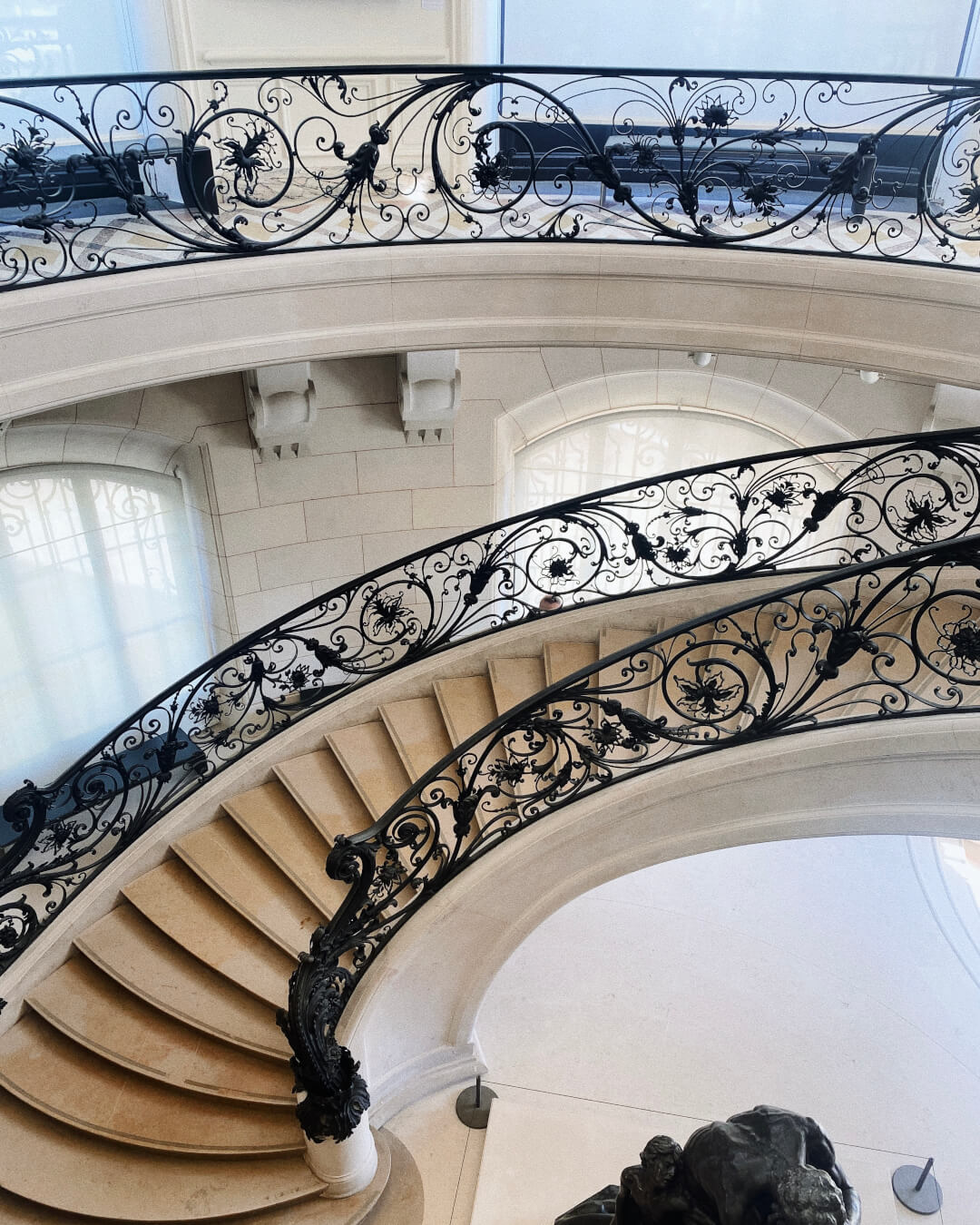 Stunning staircase at Petit Palais 
You are spoilt for choice when it comes to museums and galleries in Paris and Petit Palais is among the lineup. It's free to enter and is incredibly stunning. What's more, there's the sweetest little courtyard garden inside which is the perfect place to grab a coffee away from all of the hustle and bustle. There wasn't enough time to see Musée Rodin and Musée d'Orsay but those are on my list for next time.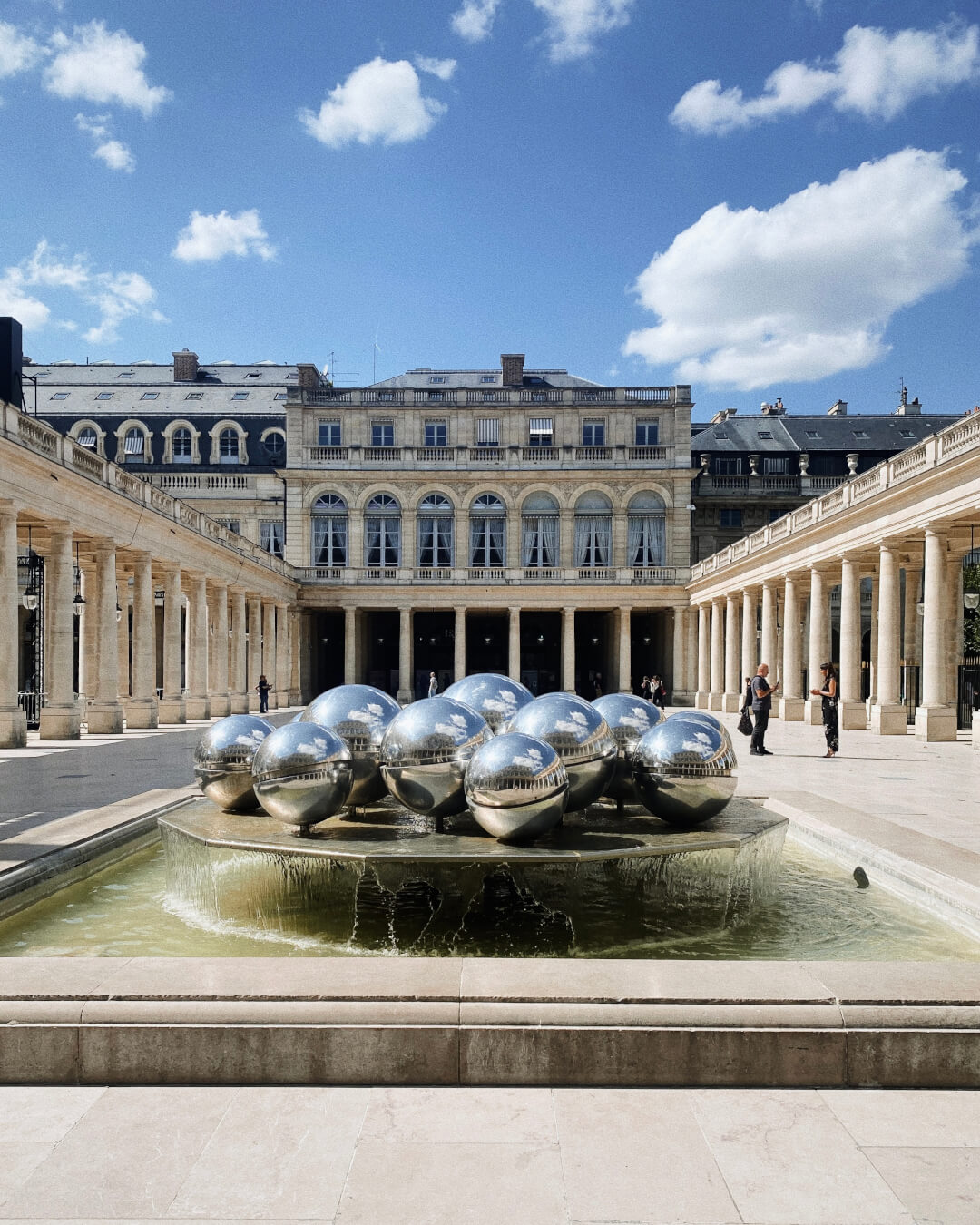 Palais Royal
Is it just me or does it seem like everyone on Instagram is in Paris right now? There's no denying that Paris makes for an aesthetic backdrop for your Insta photos, simply because the city is just so eye-wateringly stunning. Palais Royal is one of the many IG hotspots in Paris that you'll probably recognise.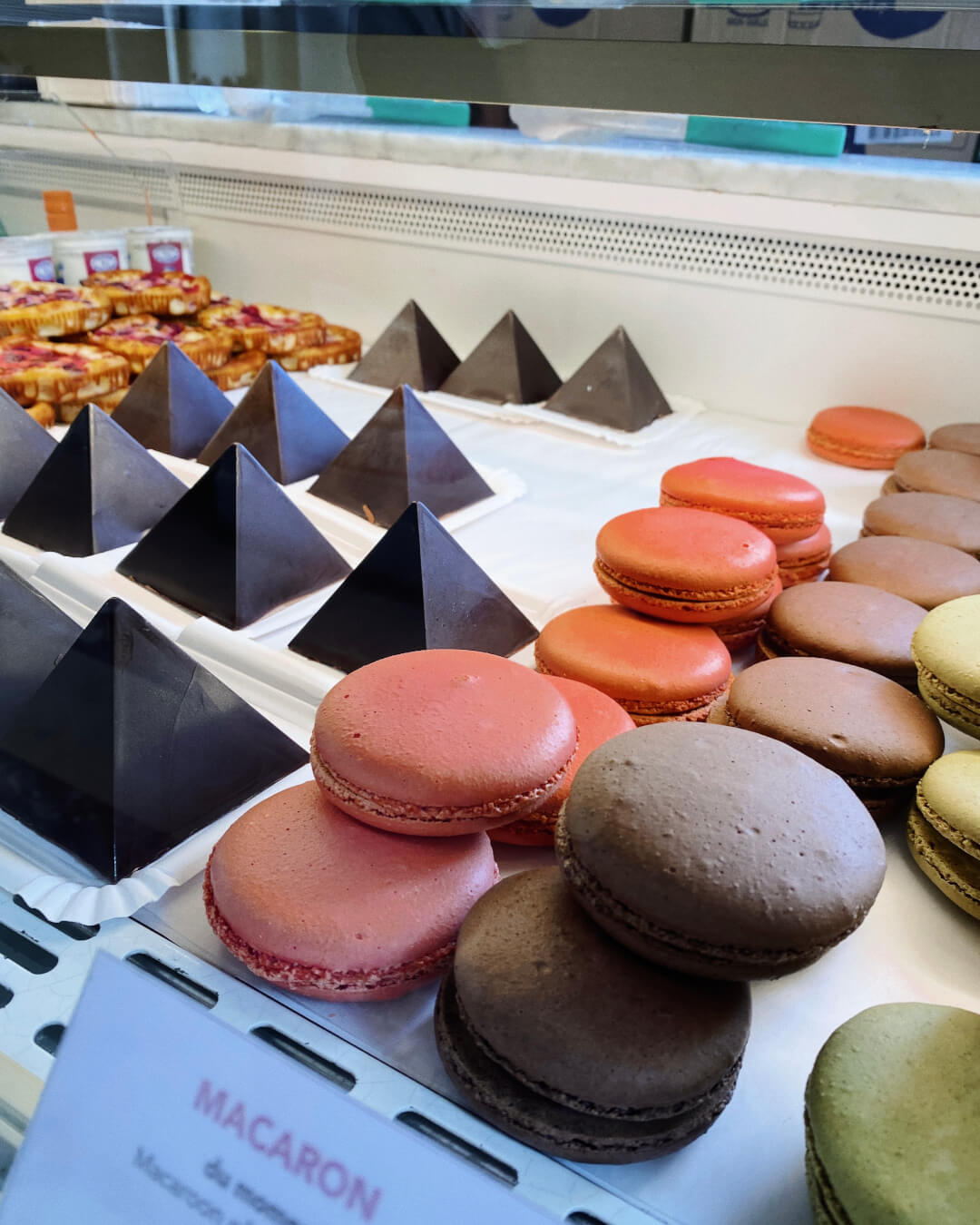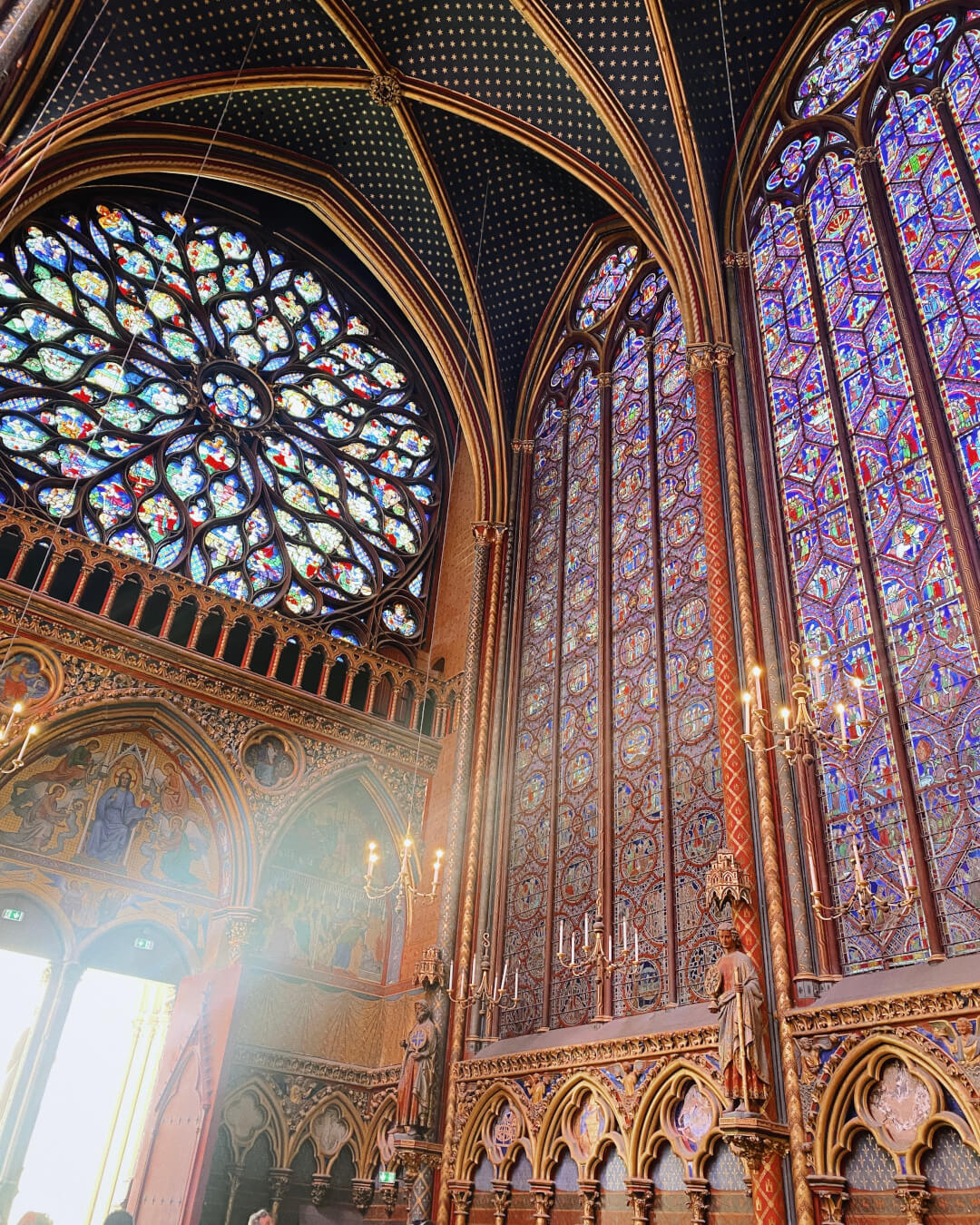 Sainte Chapelle
Sainte Chapelle is perhaps the most beautiful place that I have ever set foot. I don't think I was prepared for just how incredible it would be. The impossibly intricate panels of towering stained glass flood the space with violet and magenta light. Visitors are asked to be silent to allow for personal prayer and to let the surroundings speak for themselves. Whether you are religious or not, it can't be denied that being in such a place feels like a spiritual experience, simply because the overwhelming beauty has a trance-like hold over you. Just wow. I highly recommend it.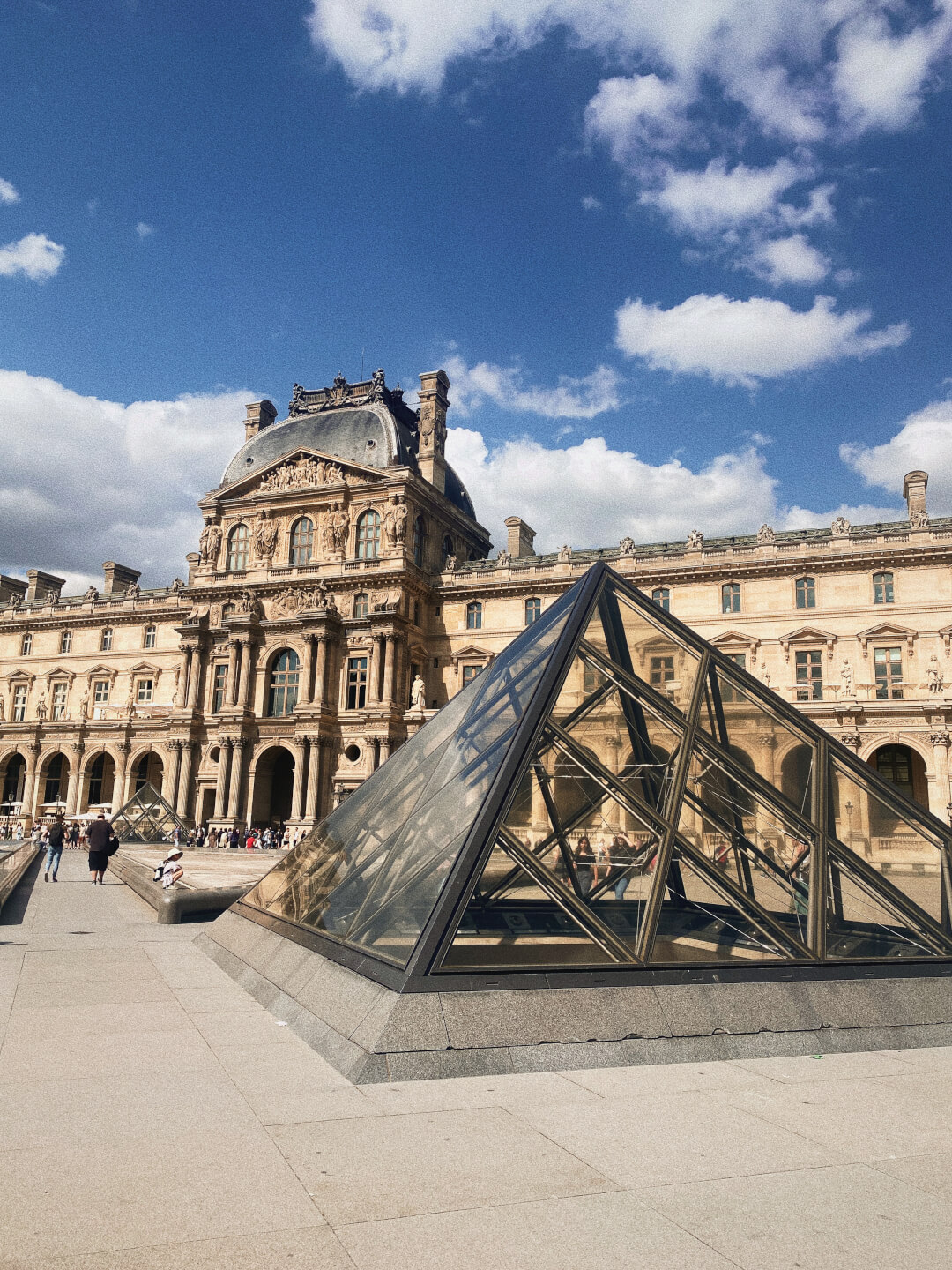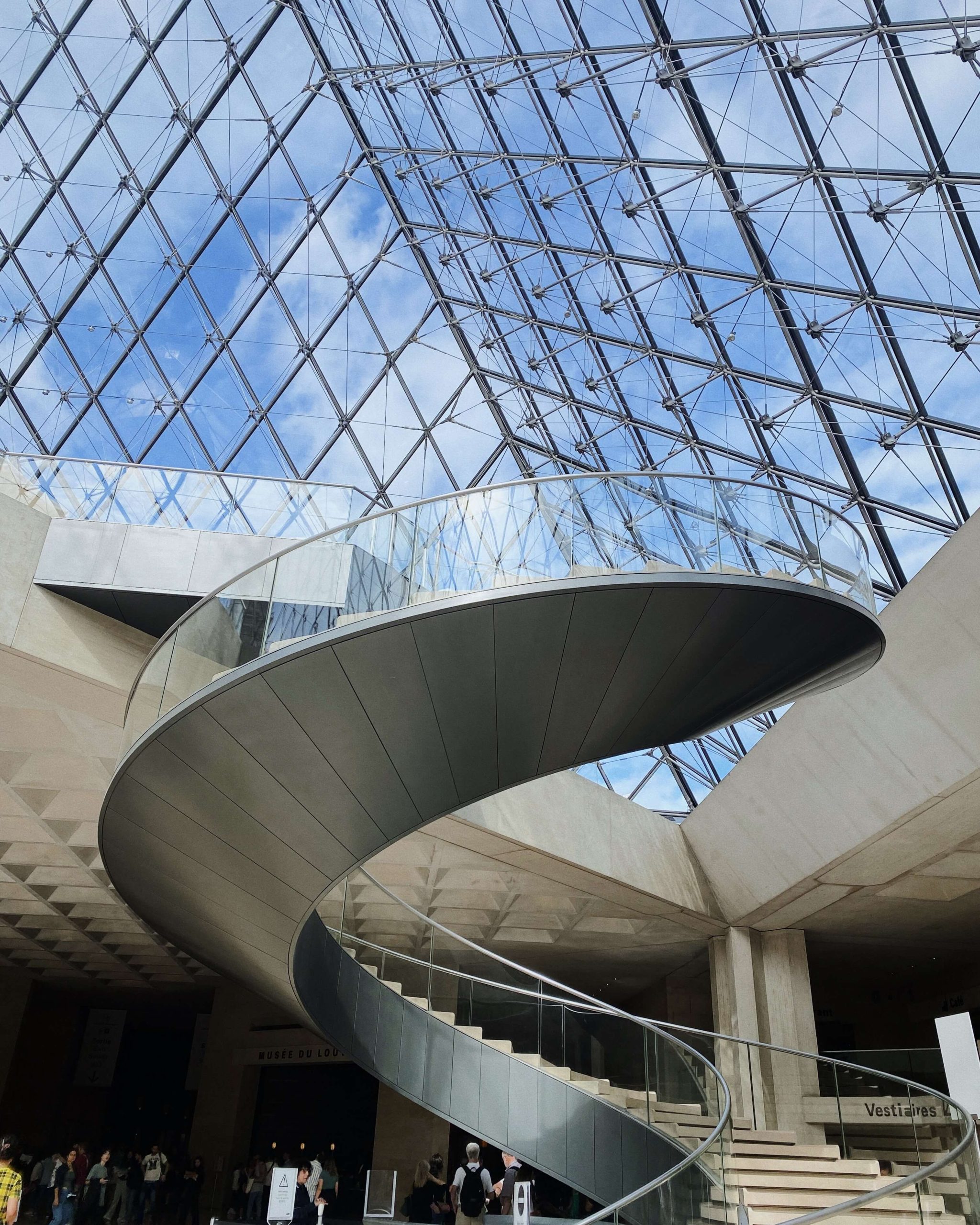 I adore the architecture in Paris both old and new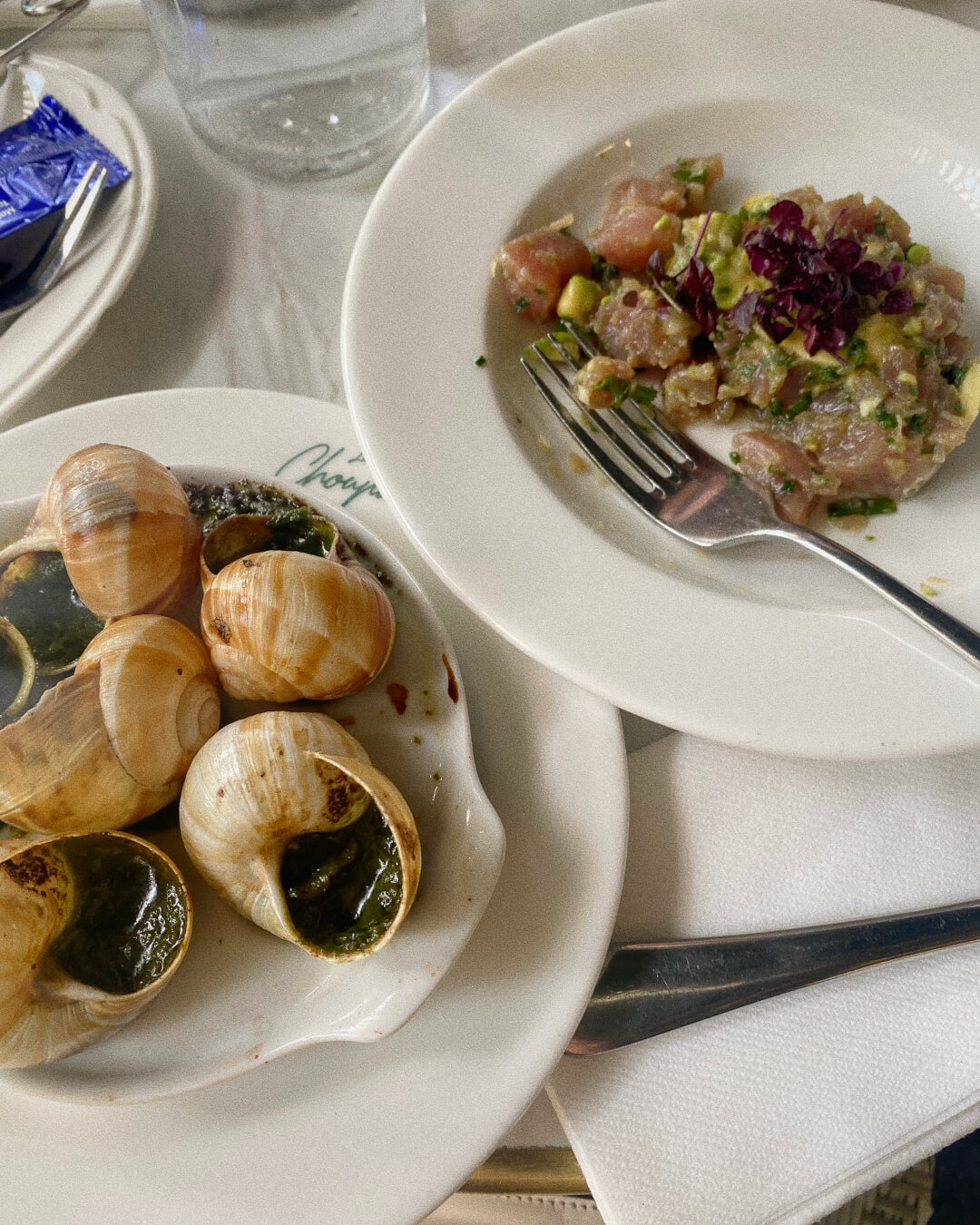 Escargot – when in Paris!
It didn't take long to fully embrace the Parisian way of life, including alfresco dining and indulging in some of the local cuisine while at it. I feel like the French really know how to live well and draw pleasure from the day-to-day. Us Brits could probably take a leaf out of their book in that regard. Their culture of unrushed enjoyment is something I really tried to absorb during my time in Paris. Sipping on a coffee and watching the world go by is just the loveliest thing.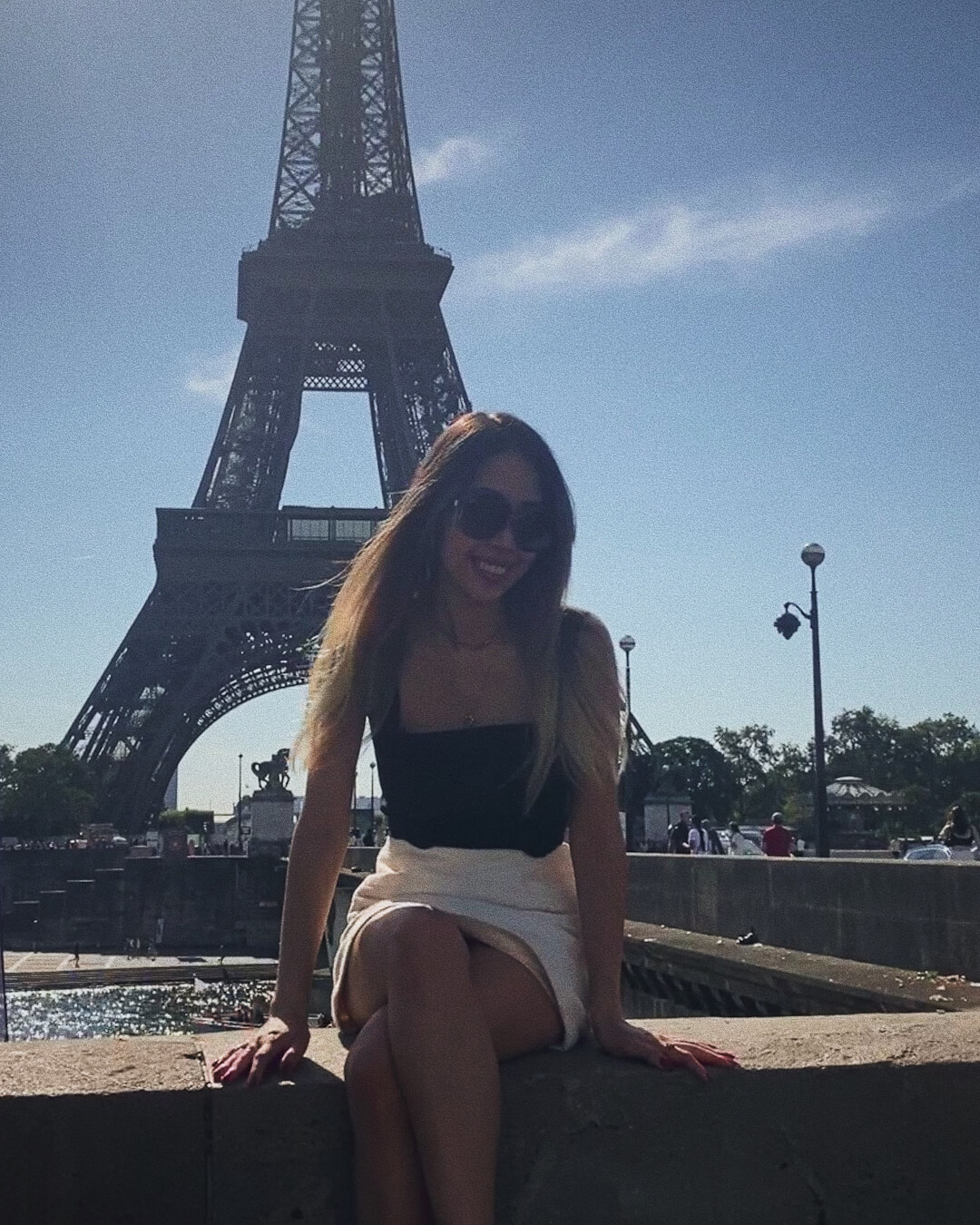 Cafe Kitsune
I had to stop by Paris' most prolifically Instagrammed coffee outlet, Cafe Kitsune. Seldom do you see an influencer in Paris without one of these cups in hand. After repeated exposure to the brand from my timeline, of course I had to check it out. I can confirm their ice matcha is superior and I went back many times during my time in Paris. In contrast, the much-'grammed Saint Laurent cafe hole in the wall isn't worth bothering with. I got the vibe that its popularity from social media is being taken for granted a bit. The blokes behind the counter made it swaggeringly obvious that they were more interested in having a casual conversation between themselves and didn't seem to mind making people wait far longer than they needed to for a coffee. Perhaps we just visited on an off day but either way, we circled back to Cafe Kitsune.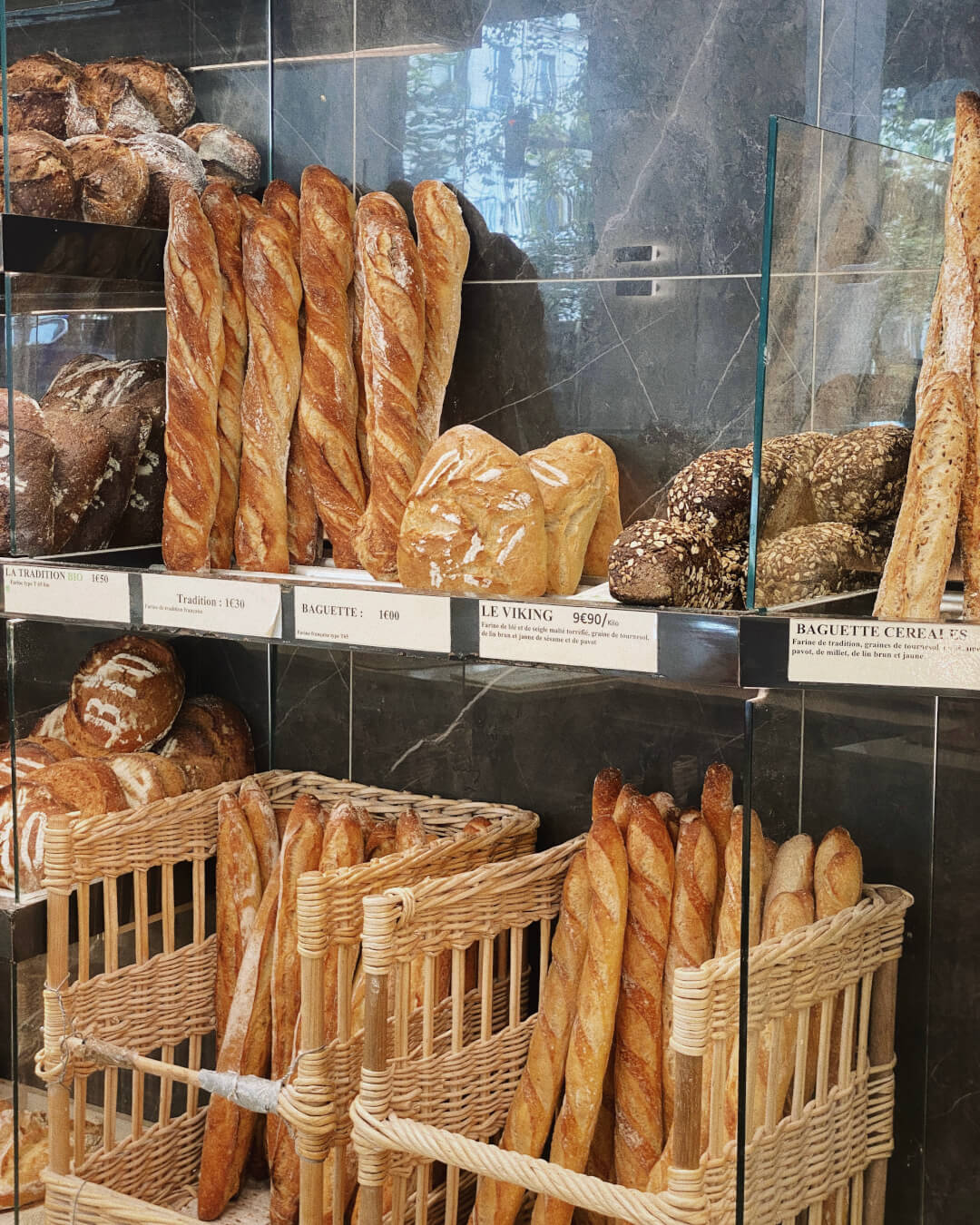 Indulging in all the carbs
Since I got back to the UK, I've been practically unable to eat bread because the stuff we have here tastes like sawdust in comparison to the crisp, fresh, crusty goodness that they have across the channel. You'd often spot people walking the streets of Paris chomping on a fresh baguette out of a paper bag probably brought from a local boulangerie, which seems like the most deliciously Parisian thing.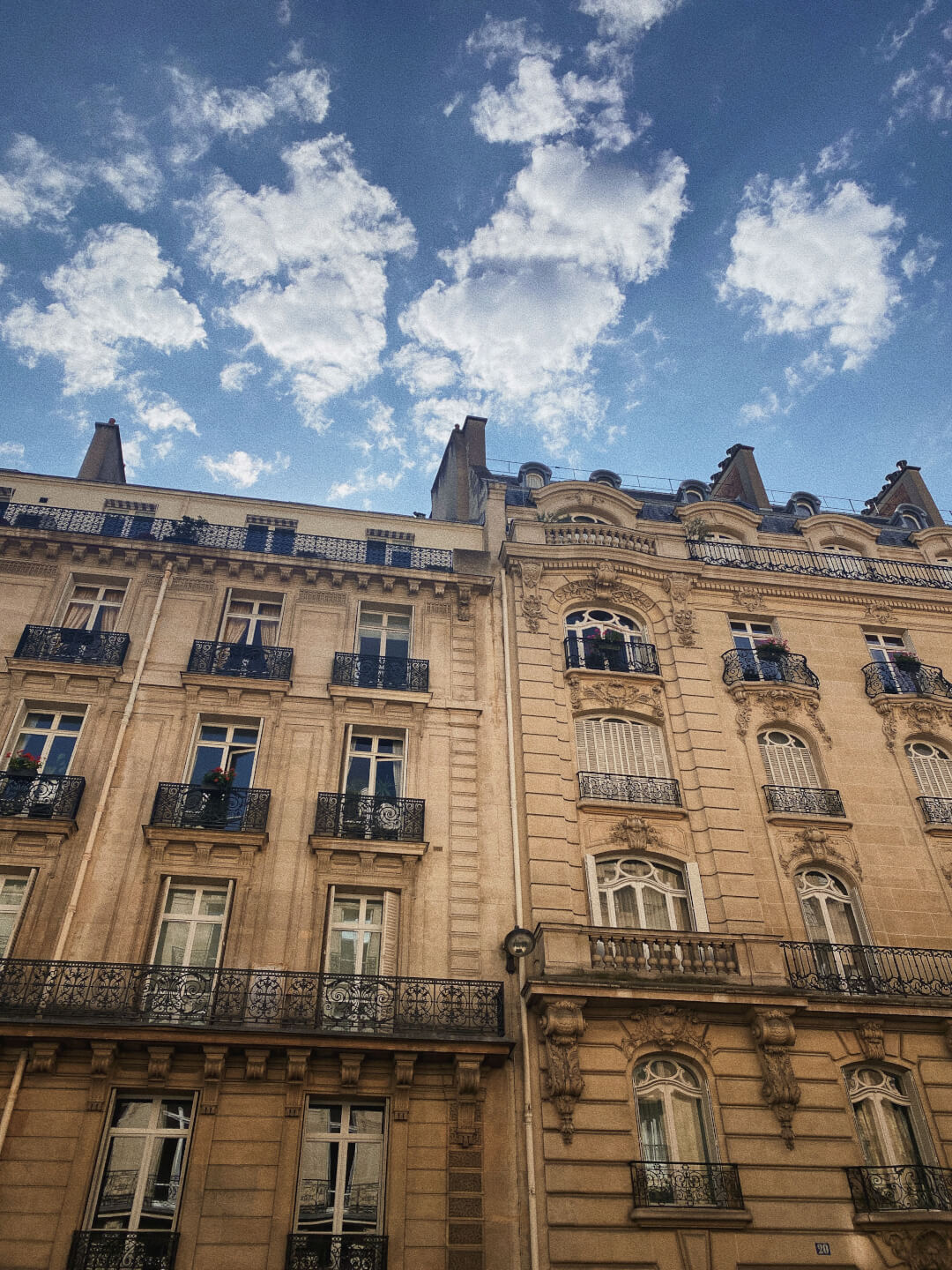 Galleries Lafayette 
Galleries Lafayette is boujie and ostentatious in a way that gives Dubai vibes – which I love. If you're looking to spend the big bucks then this is the place to come and do some damage. While you are there, be sure to head to the very top floor for stunning panoramic views across Paris from on high, via Galleries Lafayette's viewing deck.
The epic food hall at Galeries Lafayette
If a new watch or handbag isn't on the cards then you can always pop across the road to Galeries Lafayette food court for something a bit more in budget but equally as indulgent. The impressive feast-like displays of every cuisine imaginable make for a treat for both the eyes and the tastebuds.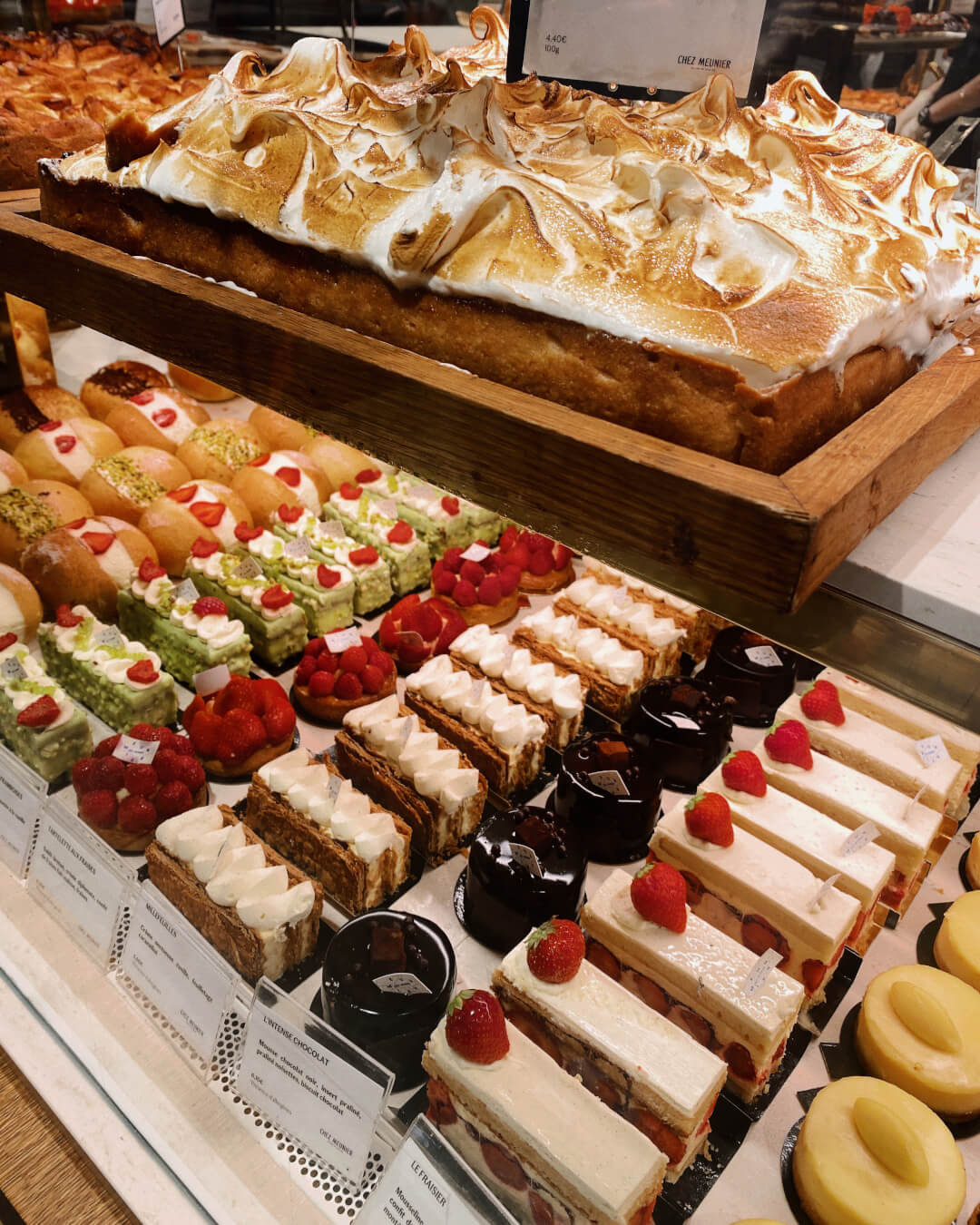 It would be a cute idea to pick up some morsels from Galeries Lafayette's food hall for a picnic to be enjoyed in one of Paris' many lovely parks.
The stunning entrance to Petit Palais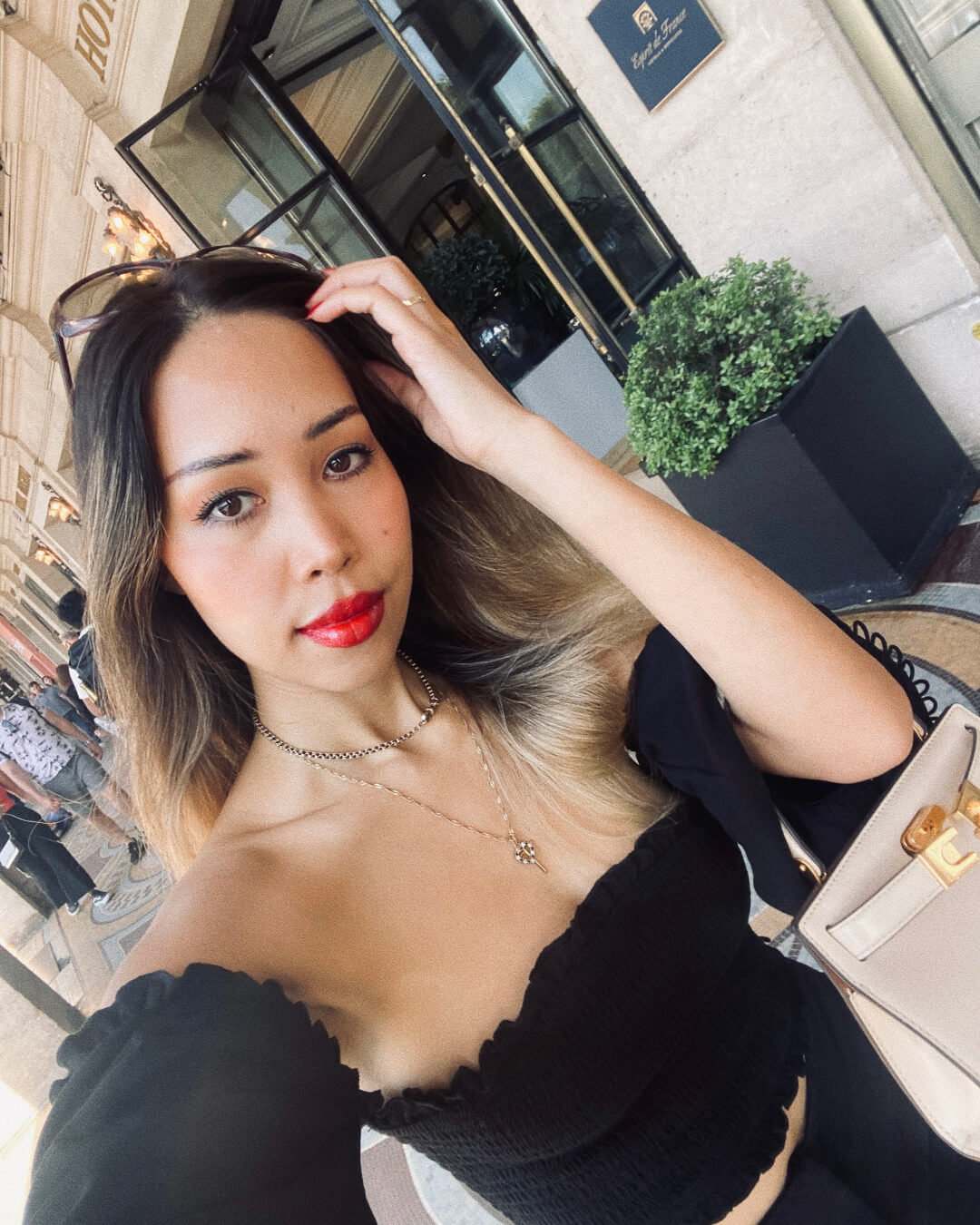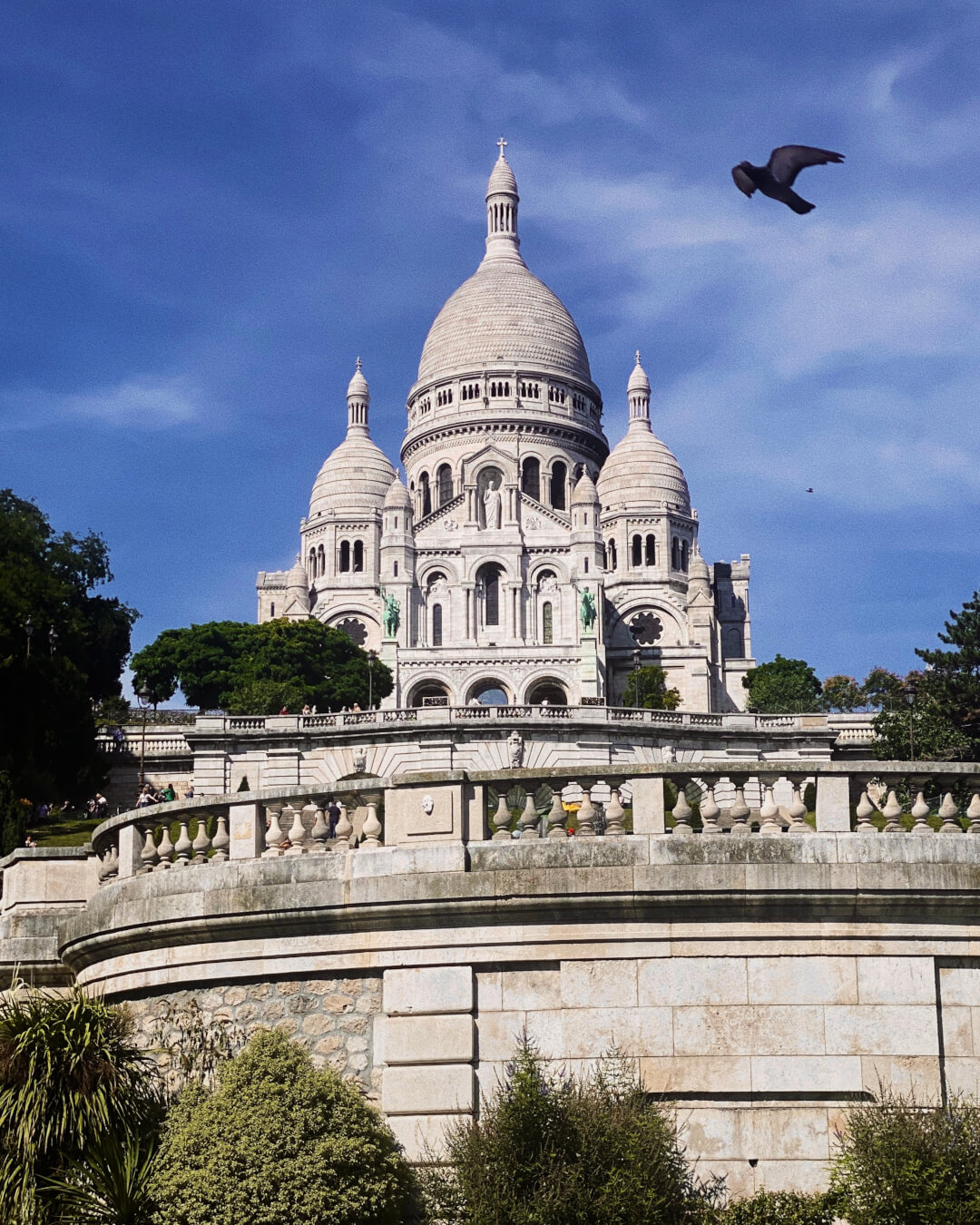 Sacre Coeur
One of the 'must see' things in Paris is Sacre Coeur, located at the summit of the butte of Montmartre. The sun was really beating it down when we visited so making the way up the many steps to the summit was quite the task. However, it was well worth it as the views across Paris that you are rewarded with are impressive.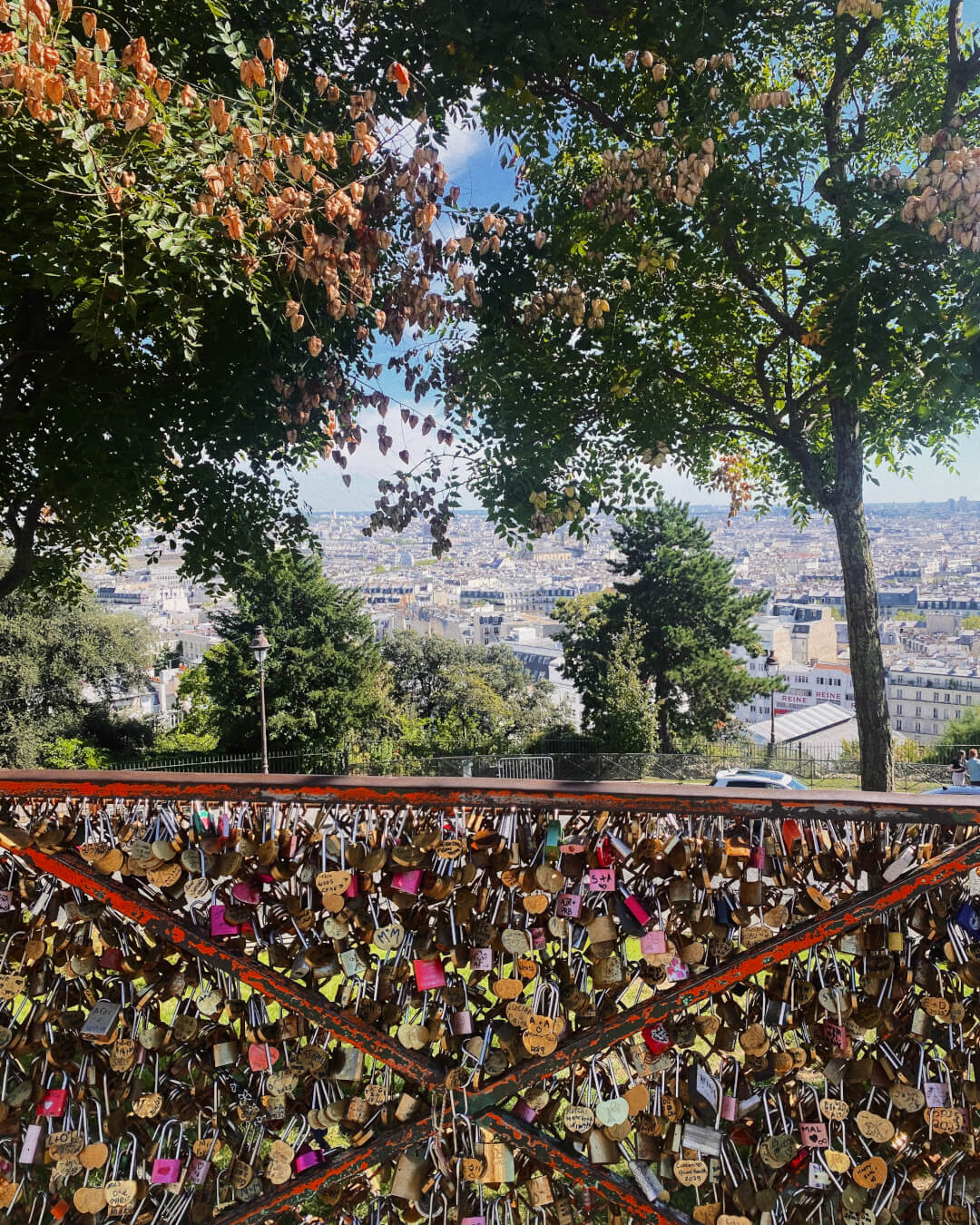 It would be wrong for me to not comment on the overall safety of Paris and what to expect. It's not a secret that the city is notorious for pickpockets, so I made sure I was clutching onto my handbag at all times. Overall I felt very safe in the city, however, just being conscious about having items such as your bag or phone snatched does take a bit of your mental energy, especially if this is not normally something you'd think twice about. We only stayed in the central regions of Paris and didn't feel unsafe but perhaps this isn't so much the case in the outer reaches of the city. Overall, I didn't experience any issues, I'd just say keep your wits about you and don't wear anything flashy. I also thought the metro was totally fine and not too dissimilar to the London Underground.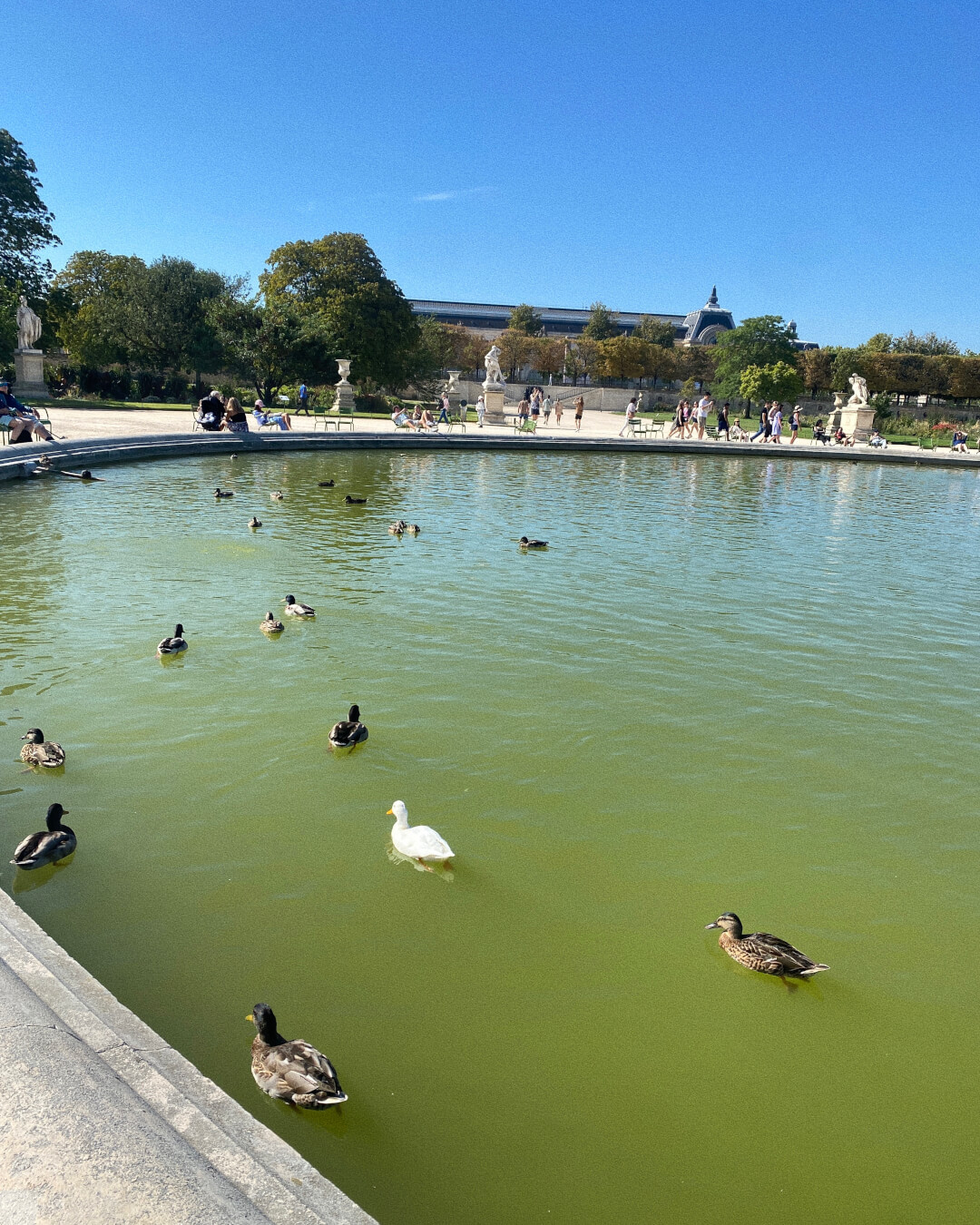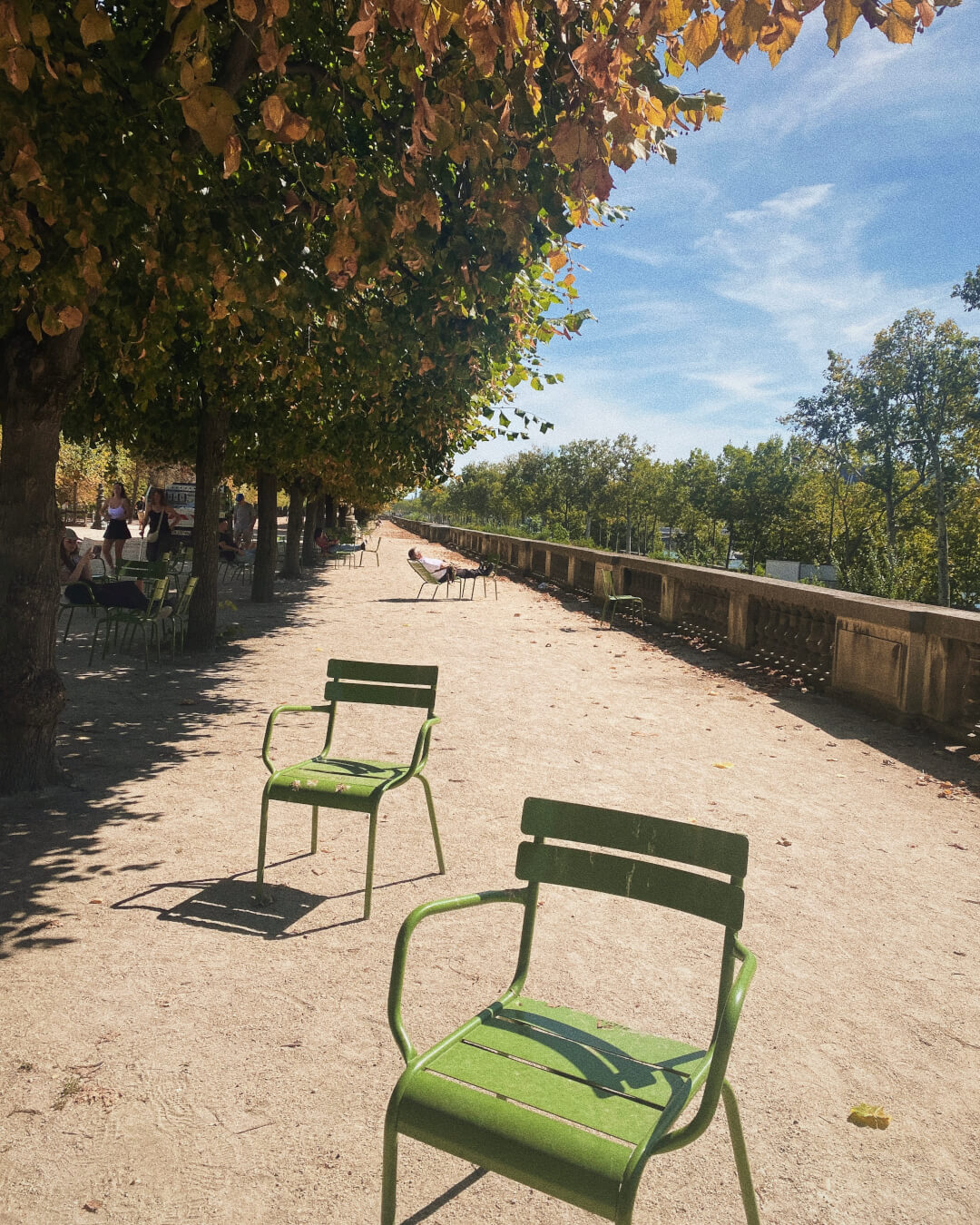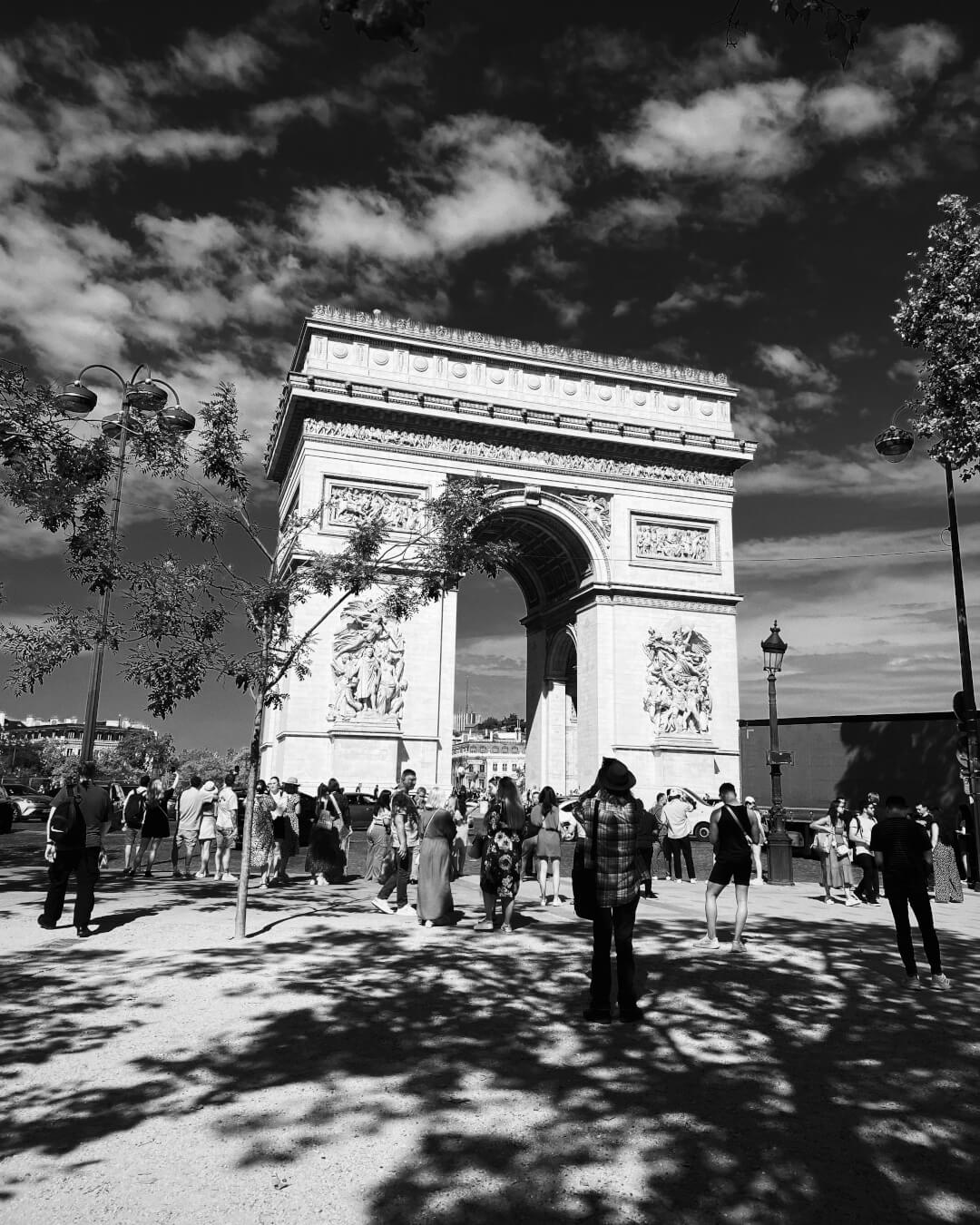 Arc de Triomphe
Of course you have to do all of the key highlights on the tourist trail, especially if it's your first time in Paris, including the Arc de Triomphe and Notre-Dame.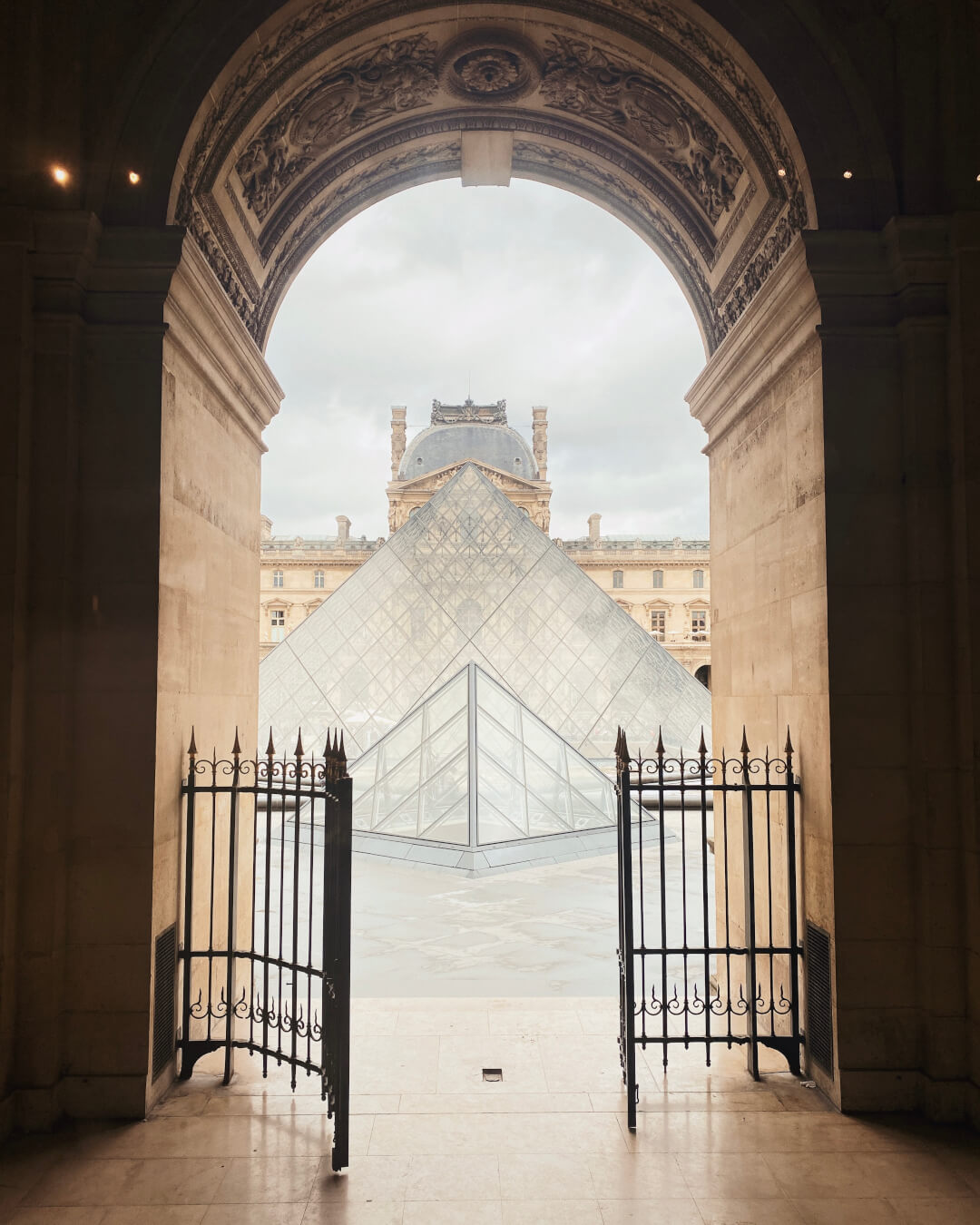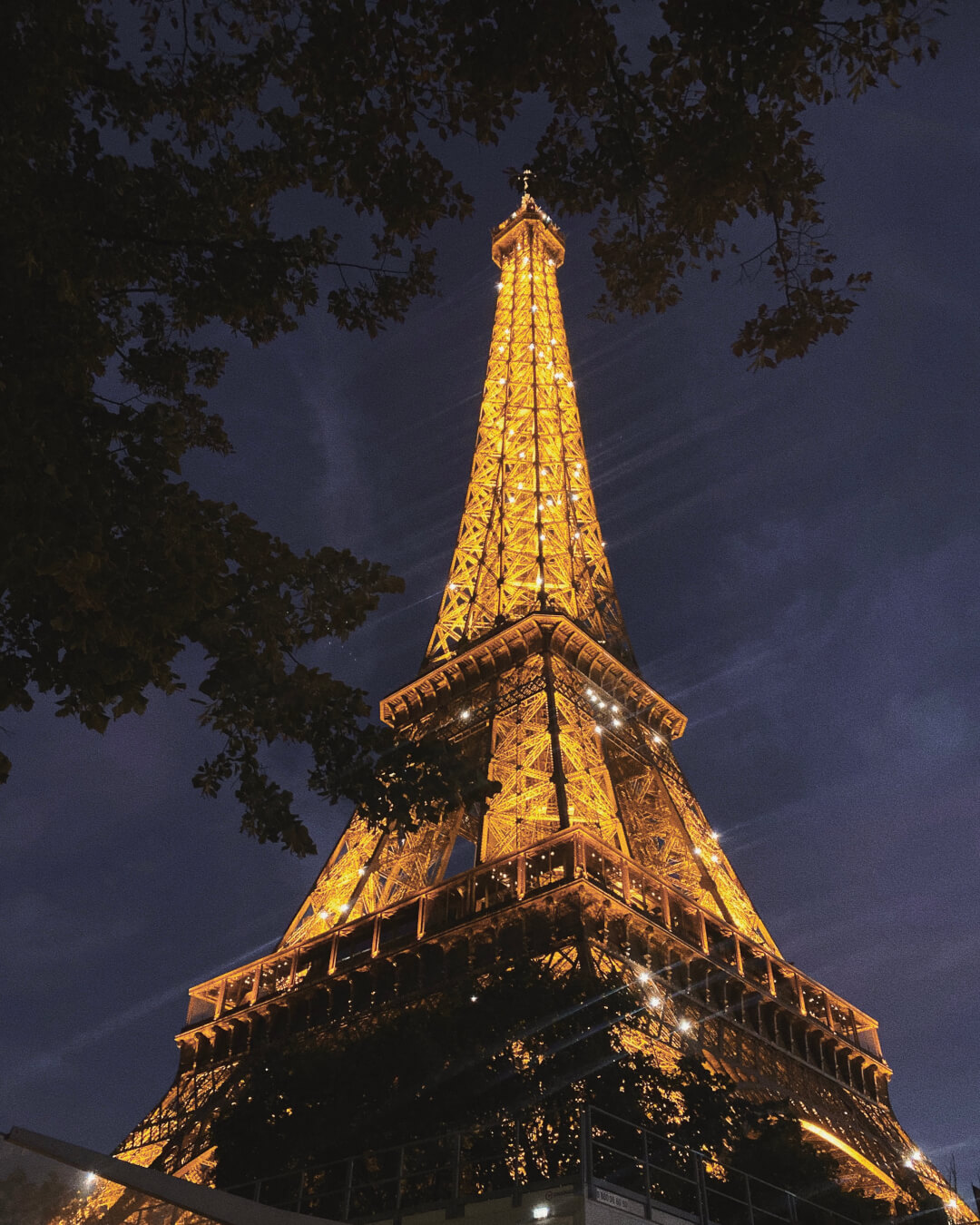 Finally, on the last night in Pairs the trip was rounded up with glittering views of the Eiffel Tower. By this time I was absolutely feeling the magic of Paris. So my verdict…? I absolutely do think that Paris lives up to the hype and I cannot wait to go back. If you're fortunate enough to get good weather, I really can't think what's not to love about this city.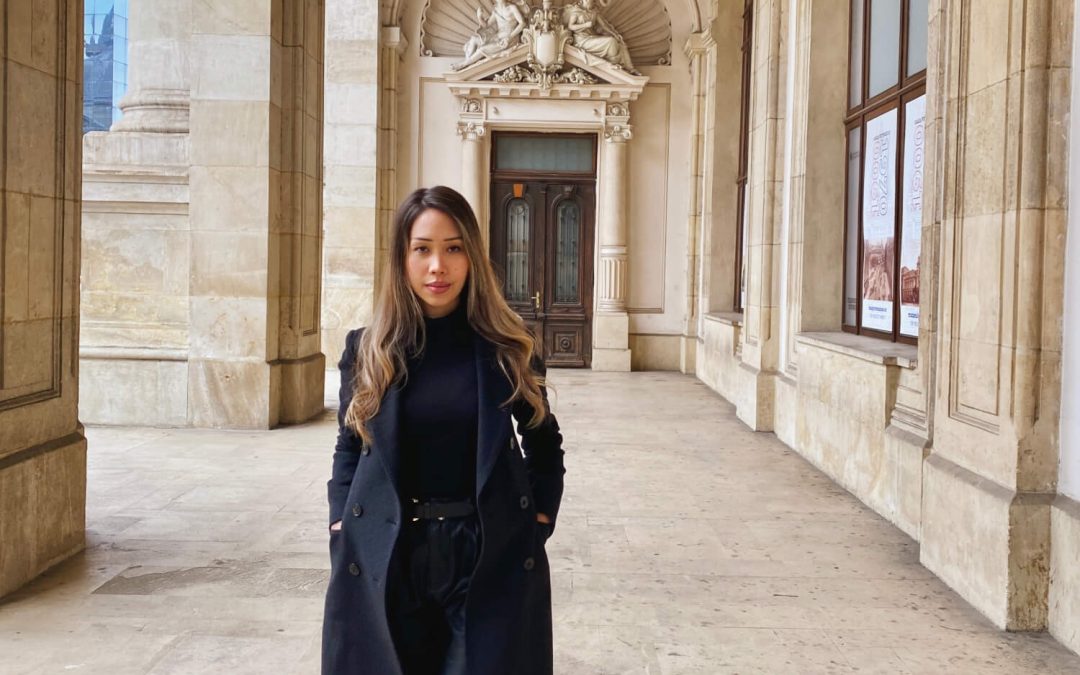 I have always been drawn to places that are slightly off the tourist trail and Romania was one such destination on my travel list. When my brother and I decided to go on a spontaneous festive trip, we thought it would be a good opportunity to visit Bucharest (the...