You are spoilt for choice when it comes to rooftop bars in Bangkok.  My unwavering favourite, not just in Bangkok but the-world-over, will always be the Sirocco Sky Bar at the Lebua State Tower.  However, I'd heard good things about Vertigo Moon Bar at the Banyan Tree, so we decided to check it out and see how it compared…
Located up on the 61st floor, Vertigo's 360-degree views were just as impressive as I'd hoped.  The sprawling views of Bangkok at night were impressive.
Also impressive were the nifty backlit drinks menus.  More bars need to cotton on to this genius!  
Vertigo Moon Bar has a great atmosphere, especially as the bar area is completely open air.  The friendly staff provide attentive table service and the skilled mixologists have put together a menu of classic and custom cocktails.
We had a splendid evening at Vertigo and I'd definitely recommend checking it out if you visit Bangkok.  If you are looking for a bite to eat then there's also the Vertigo restaurant alongside, which is very popular, so pre-booking is advisable!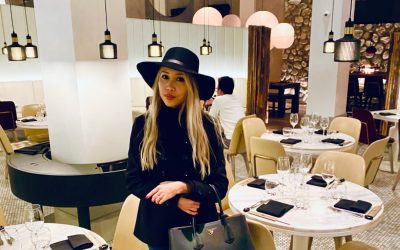 We have discovered lots of new favourites in our attempt to explore more of Manchester's restaurant scene and Peter Street Kitchen is a new addition to the list.  Peter Street Kitchen is somewhere that had slipped under my radar which we happened across when browsing...