I was recently down in London visiting the House of Commons once again to attend the East Asia and Middle East Forum.  After another successful forum, we headed to the Rib Room at the Jumeirah Carlton Tower for a delightful working lunch.  Opened in 1961, The Rib Room has gained a reputation over the years for its delightful European culinary offerings.  I thought I'd share a few photos in case you fancy visiting for yourself.
The food was delicious and beautifully presented (especially the puddings) and the staff were incredibly attentive.  Moreover, it wasn't too busy so I would definitely recommend visiting for lunch.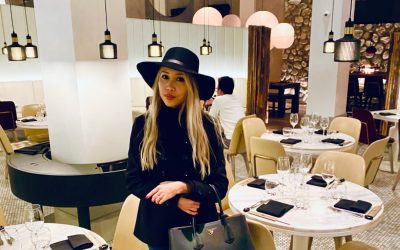 We have discovered lots of new favourites in our attempt to explore more of Manchester's restaurant scene and Peter Street Kitchen is a new addition to the list.  Peter Street Kitchen is somewhere that had slipped under my radar which we happened across when browsing...