Located in the heart of Edinburgh's New Town, The Dome is a splendid place to go for a drink or dinner.  With its Graeco-Roman façade, it's as grand from the outside as it is within.  As you walk inside, a 24-carat gold Swarovski crystal chandelier looms overhead, making for a grand entrance.
The magnificent Grill Room, where the main bar is, has a wonderfully welcoming feel to it.  During Christmastime, the Grill Room is beautifully adorned with opulent decorations, which will have you feeling incredibly festive in no time.  There's also a restaurant which serves some traditional Scottish favourites, made with locally sourced produce.
The Dome was the first place that we visited on arrival in Edinburgh.  It was a wonderful welcome to the city, not to mention a memorable part of our time there.  I'd highly recommend checking it out.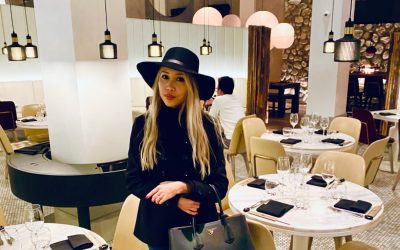 We have discovered lots of new favourites in our attempt to explore more of Manchester's restaurant scene and Peter Street Kitchen is a new addition to the list.  Peter Street Kitchen is somewhere that had slipped under my radar which we happened across when browsing...