On our final night in Vietnam, we decided to do something fitting to round-up what has been a truly memorable holiday.  We were back in Saigon, ready to catch out flights home to the UK the next day so we decided to go for dinner at the Romeo and Juliet restaurant at The Reverie.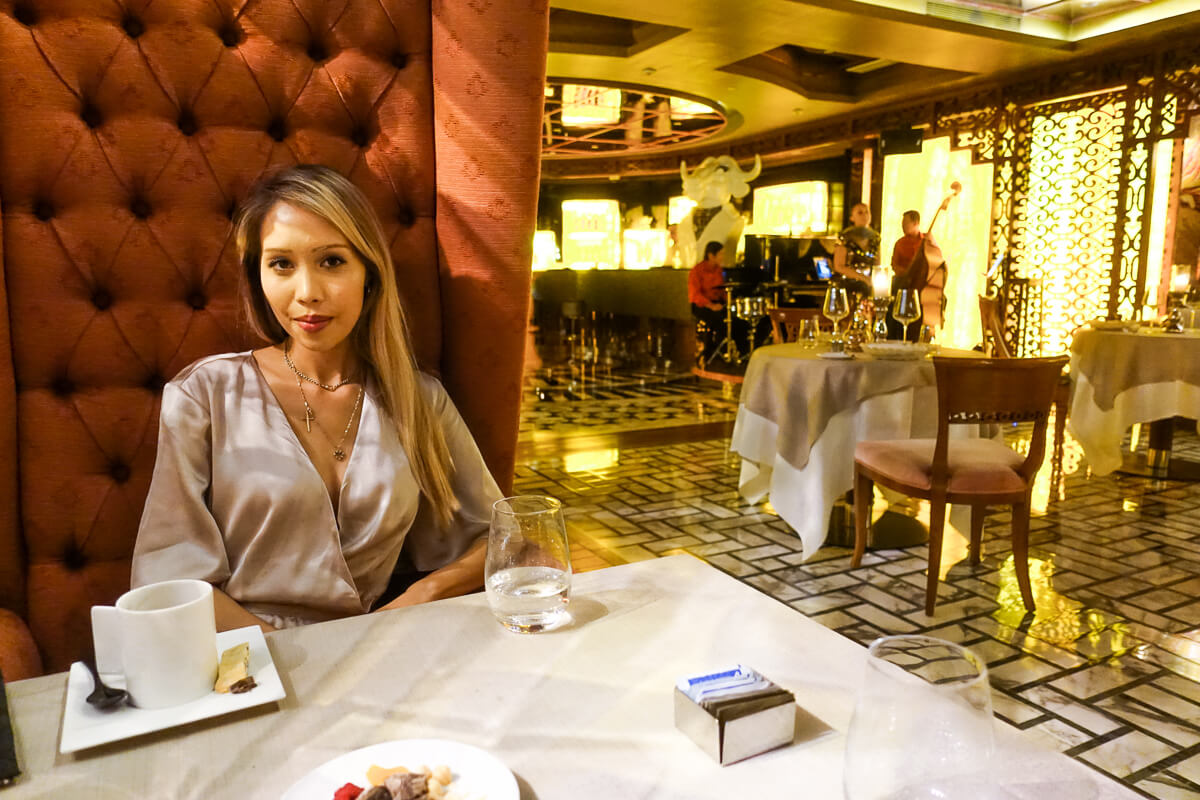 The Reverie Hotel, known for its stunning interior designs, has several restaurants but we were in the mood for Italian, we opted for R&J.  The elaborate dining room sets the mood for a decadent dining experience.  There's also live jazz which creates a wonderful atmosphere.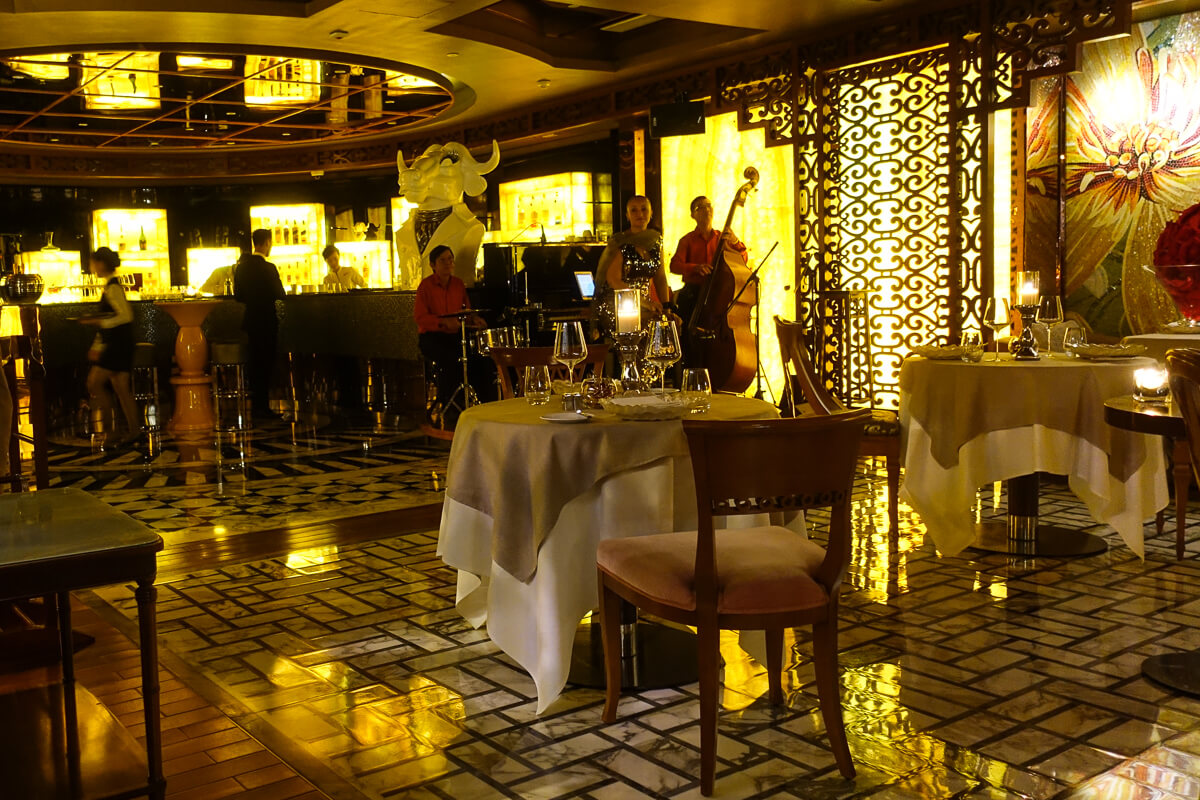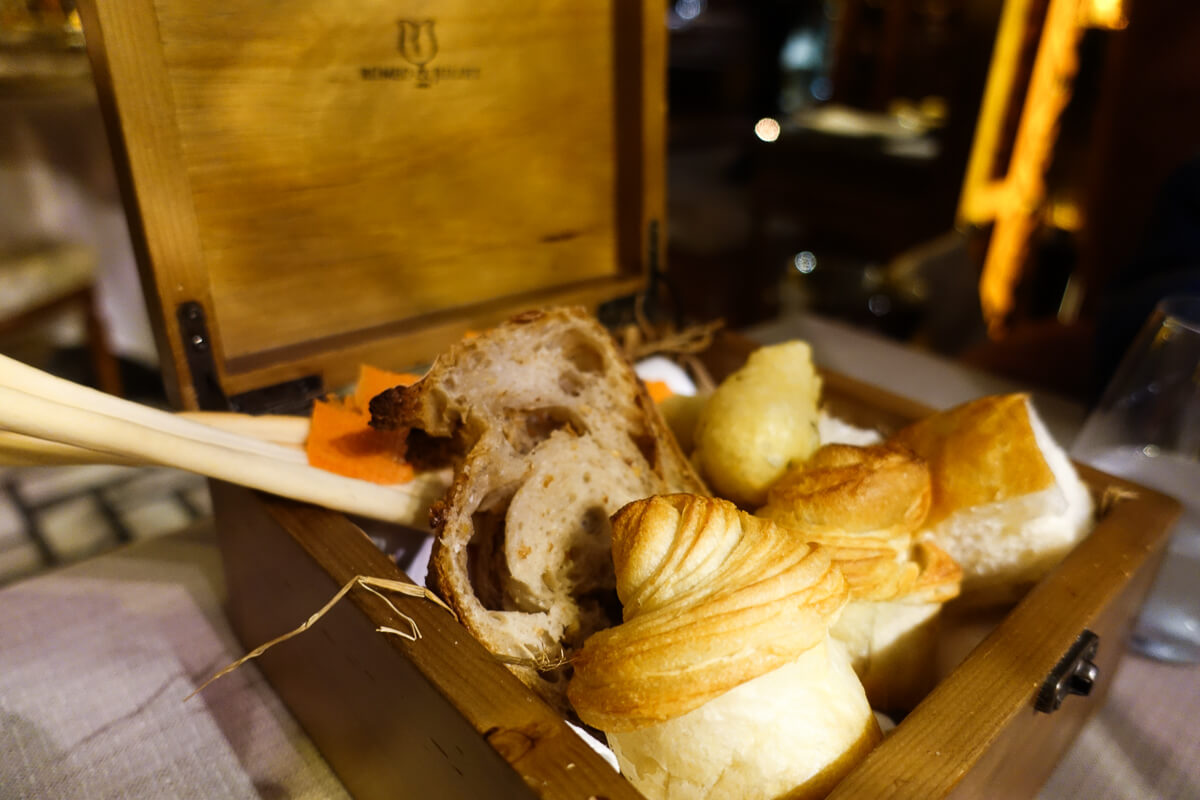 Once seated, a wooden treasure trove filled with golden bready goodness was brought over.  I kid you not, this was probably one of the best bread baskets I've ever had and is therefore well worth making a fuss over.  What really stood out was the fried bread.  It was nothing short of heavenly – it's worth visiting if just to try it for yourself.  Yes, it really was that good.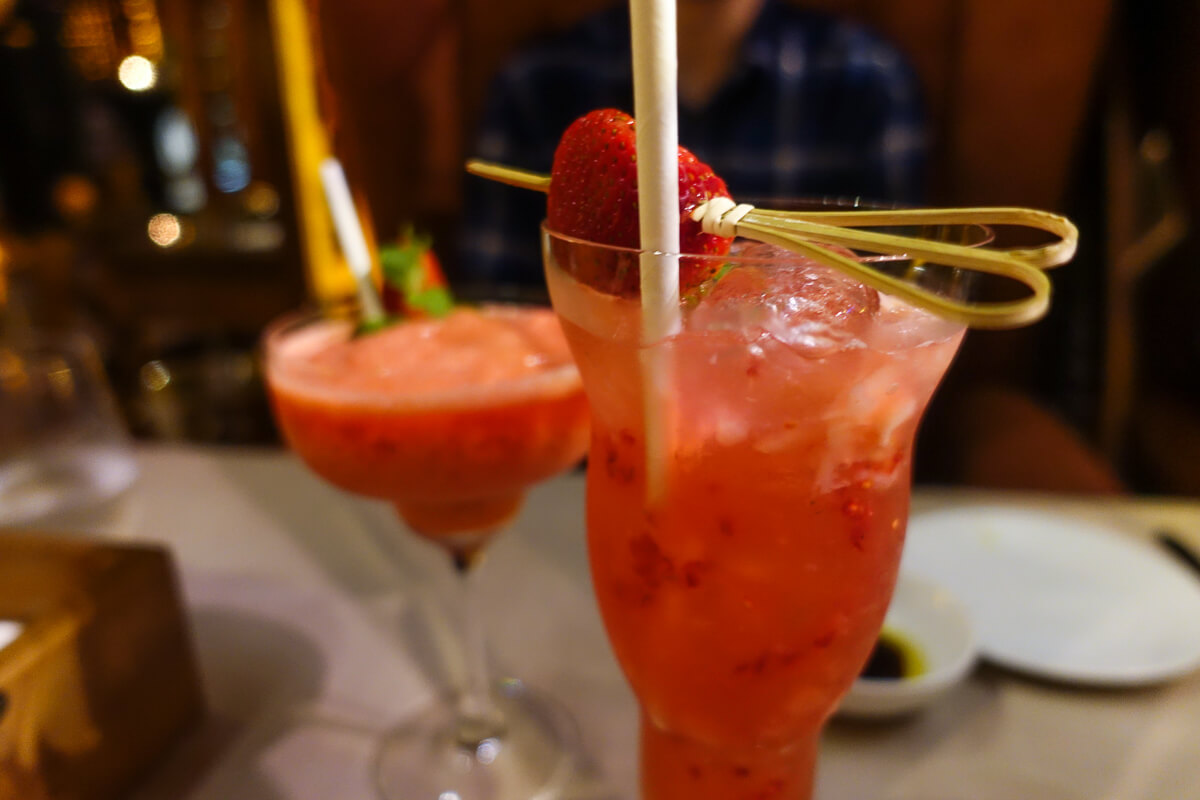 We opted for fruity mocktails – often I like to go alcohol-free.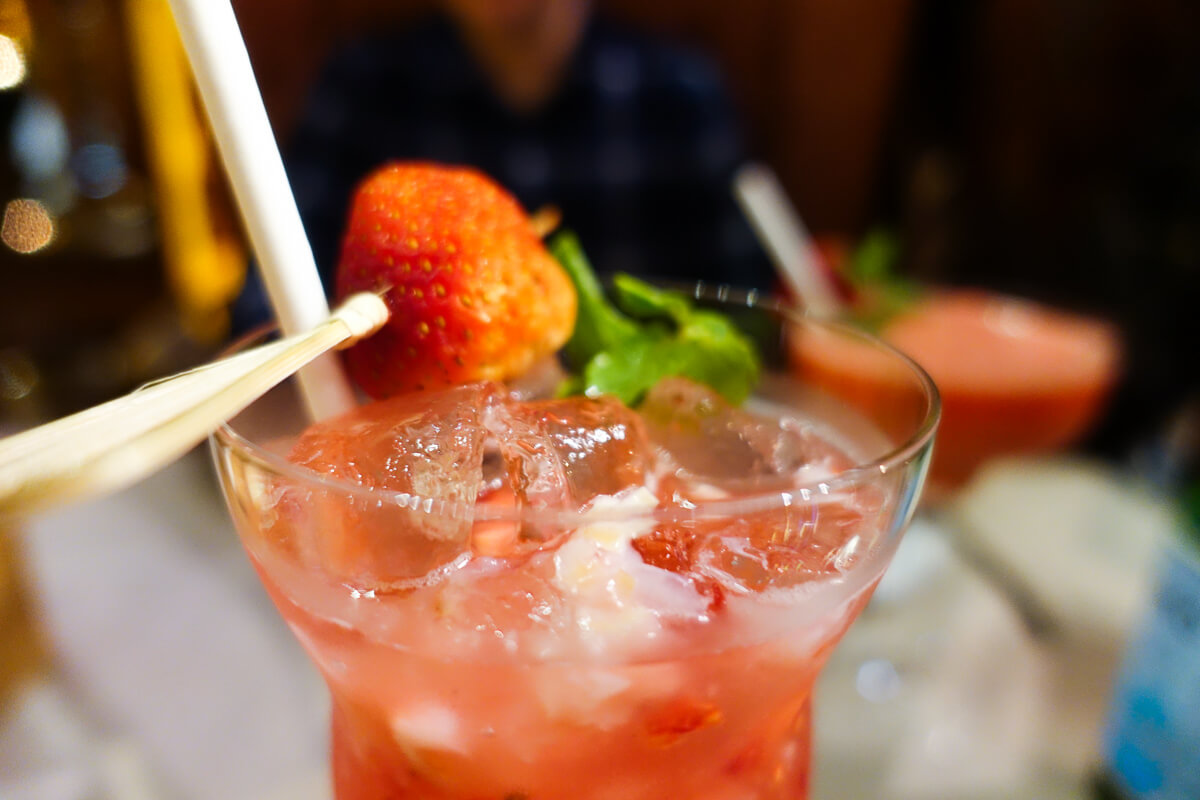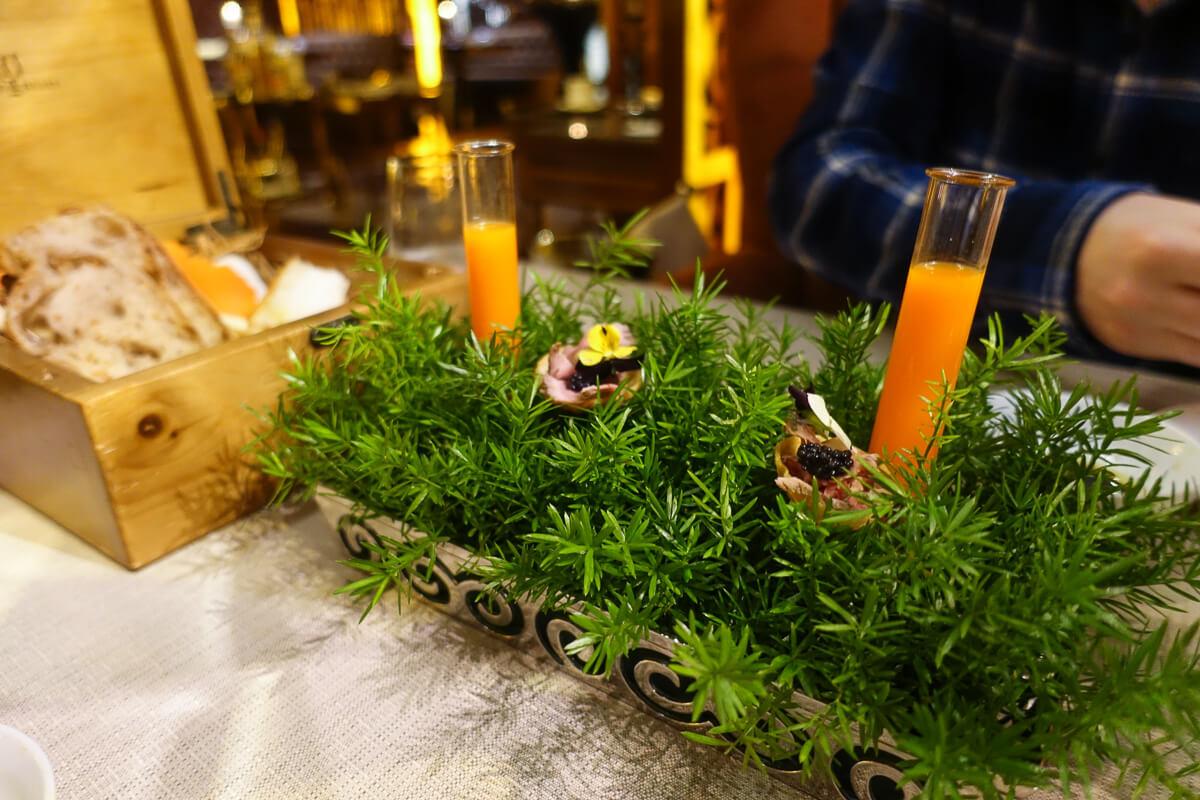 Next, some appetisers were brought over, compliments of Chef De Cuisine, Enrico De Martino.  They were a veal and foie gras combination, so I didn't try them myself, however the accompanying gazpacho shot was lovely!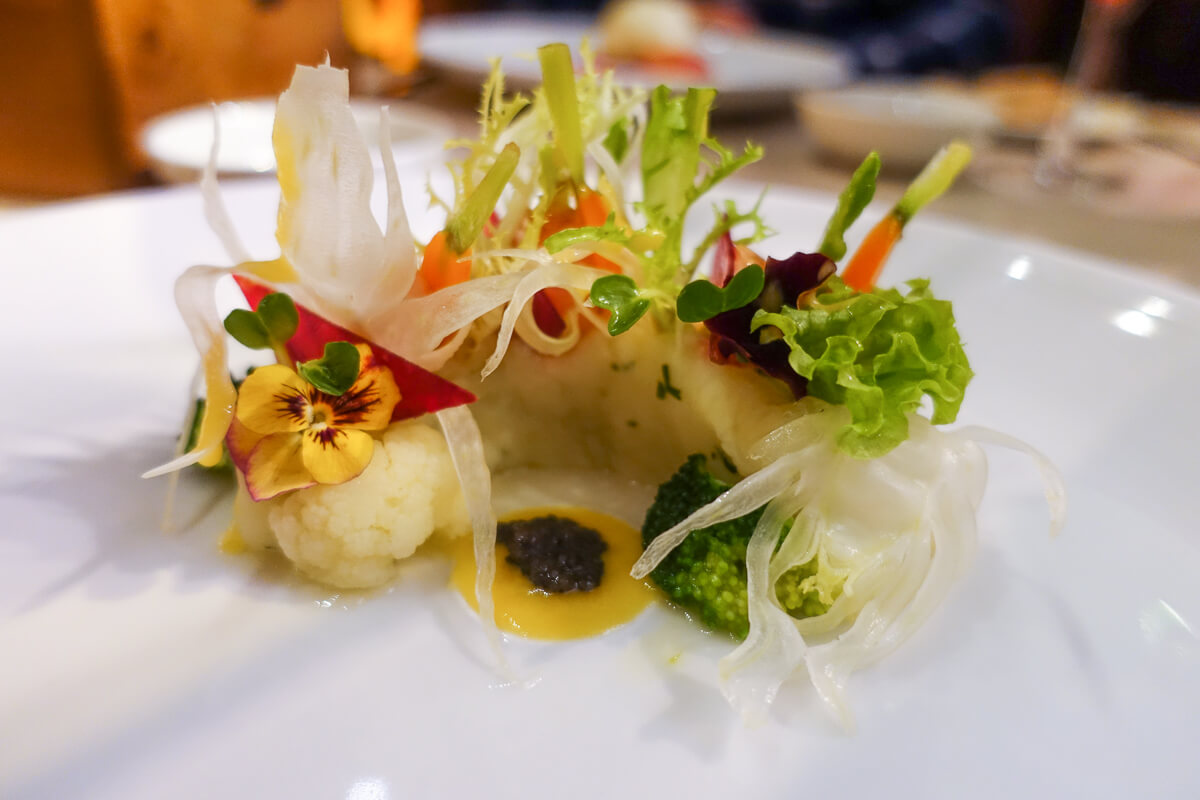 Starter: giardino made with a selection of organic vegetables, black truffle and Sicilian orange reduction.
For starters, I opted for the giardino which was light and beautifully presented.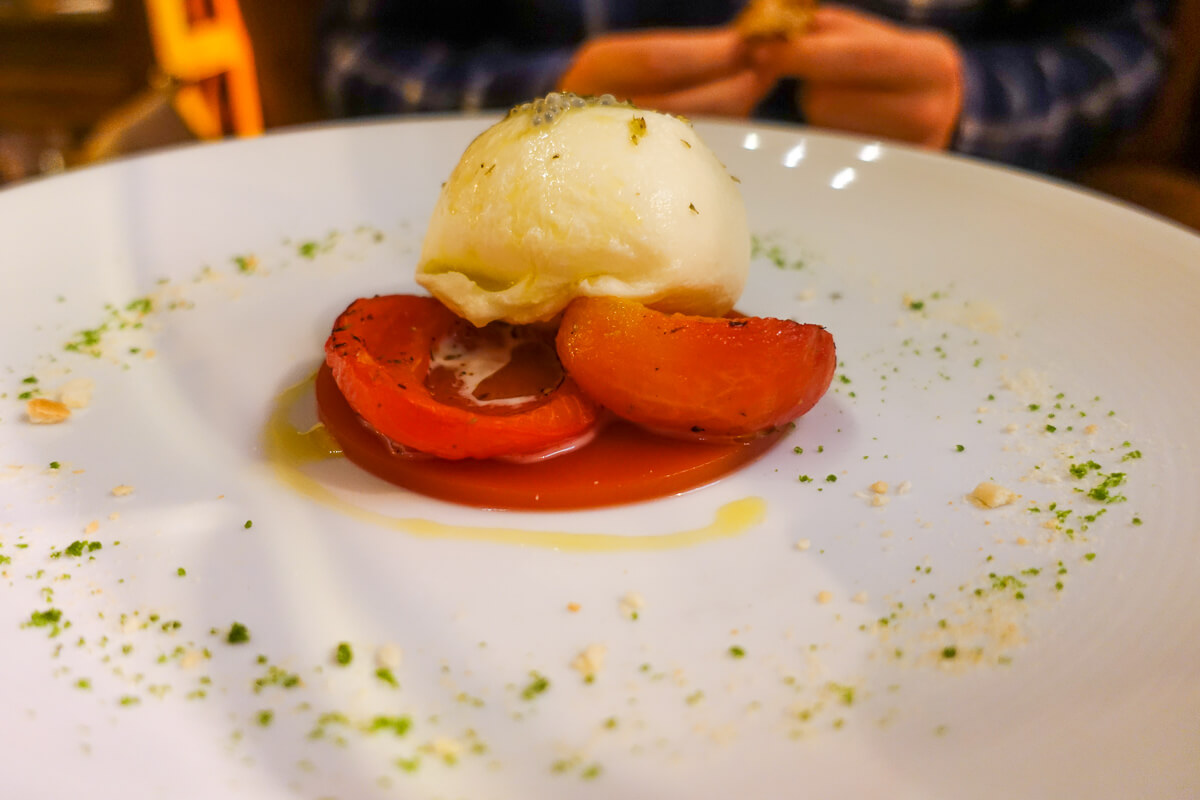 Starter: Apulia fresh burrata cheese, roasted tomato, oregano, basil, extra virgin olive oil.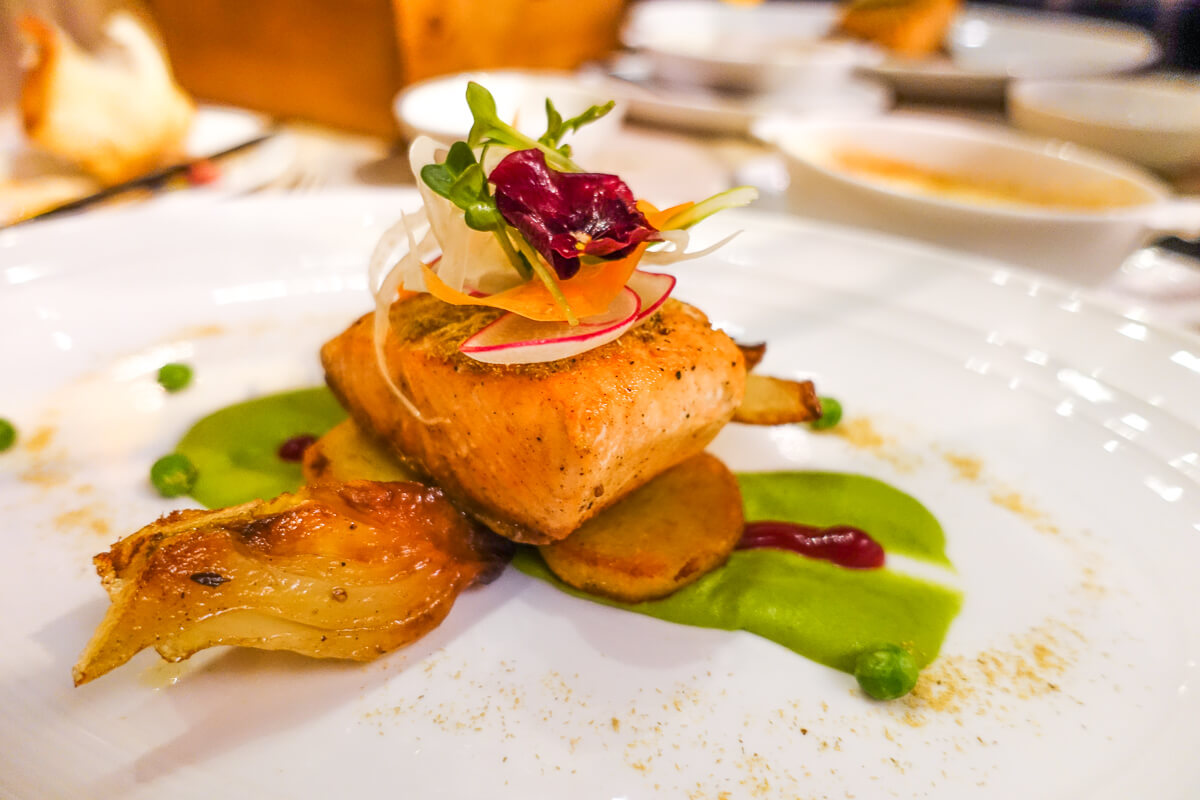 Main course: chamomile marinated salmon, fennel, green peas. 
We opted for the salmon for main, which was cooked to perfection.  The hints of chamomile worked beautifully to enhance and compliment the flavour of the salmon.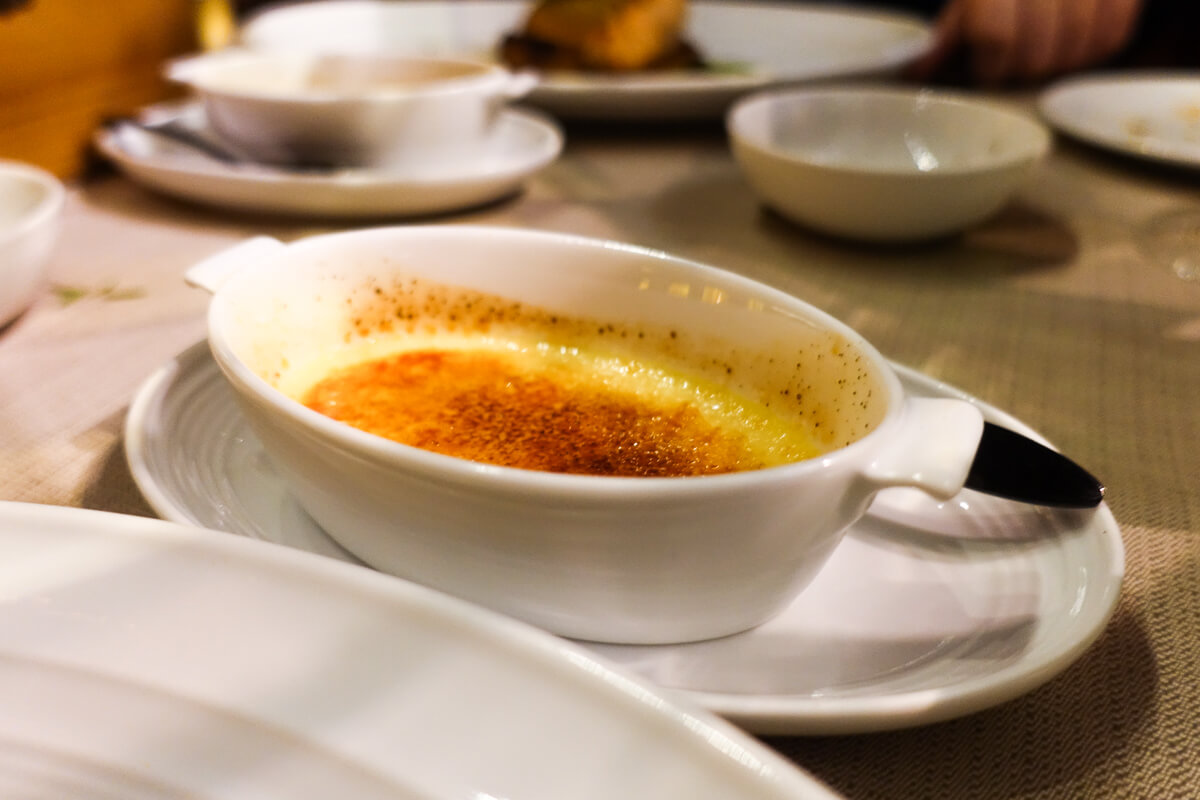 Served with the salmon was a cheese creme brulee which was devilishly moreish and a perfect counterpart.  The combination of savoury, sweet, salty and creamy was nothing short of heavenly.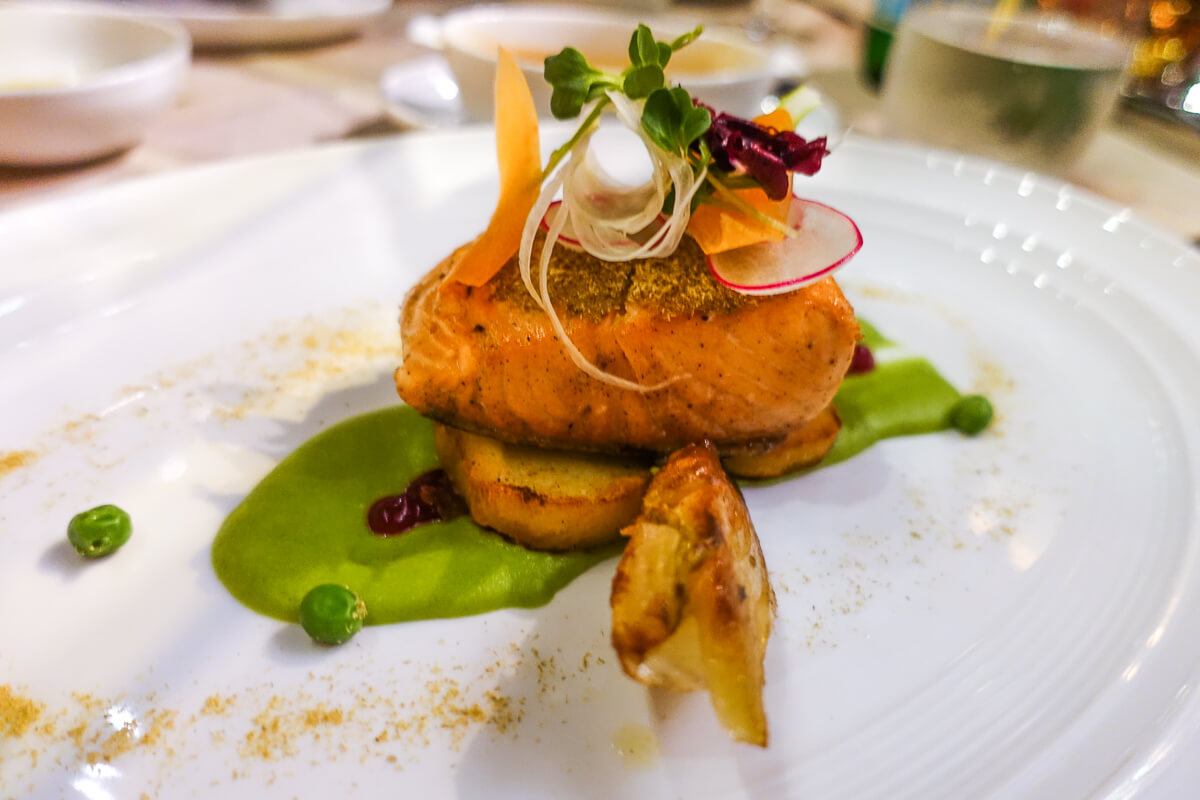 By this time we were pretty full but we found space for pudding and coffees.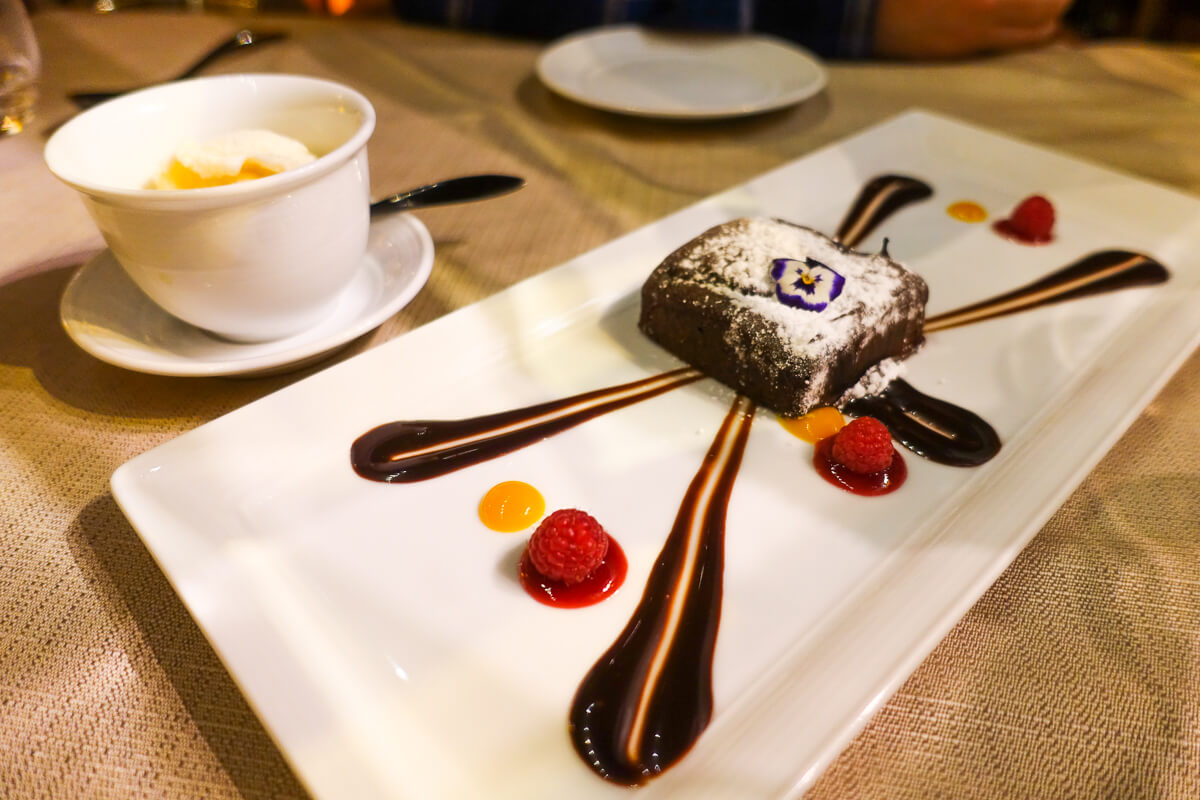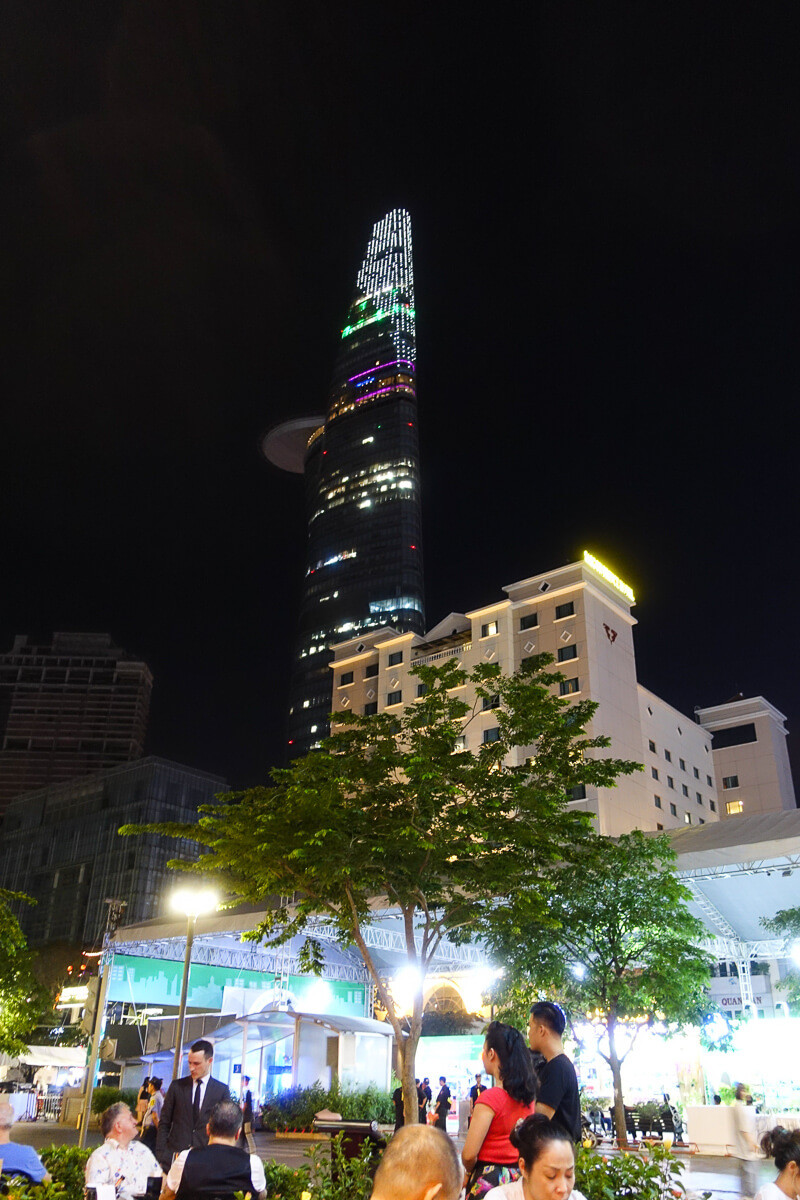 We had a wonderful evening at R&J.  The staff were incredibly attentive, the food was stunning and the dining space and atmosphere were brilliant.  I couldn't think of a more special way to conclude our time in Vietnam. 
It was recently my birthday and to celebrate we went for dinner at The French at the Midland Hotel in Manchester.  It's a restaurant that I'd been wanting to go to for some time.  Renowned Manchester chef, Adam Reid, has helped to put The French on the map, having...