We have discovered lots of new favourites in our attempt to explore more of Manchester's restaurant scene and Peter Street Kitchen is a new addition to the list.  Peter Street Kitchen is somewhere that had slipped under my radar which we happened across when browsing OpenTable.  Described as "contemporary Japanese and Mexican shared dining" the food sounded fascinating so we couldn't wait to try it for ourselves.
Located in Manchester's Free Trade Hall, Peter St Kitchen is beautifully presented with its high ceilings, period features and stylish decor. 
We ordered a selection of small dishes to share.  
Salmon tartare with shiso soy.  Homemade nachos and signature guacamole.  Tostadas with shredded crab with spicy ginger mayo.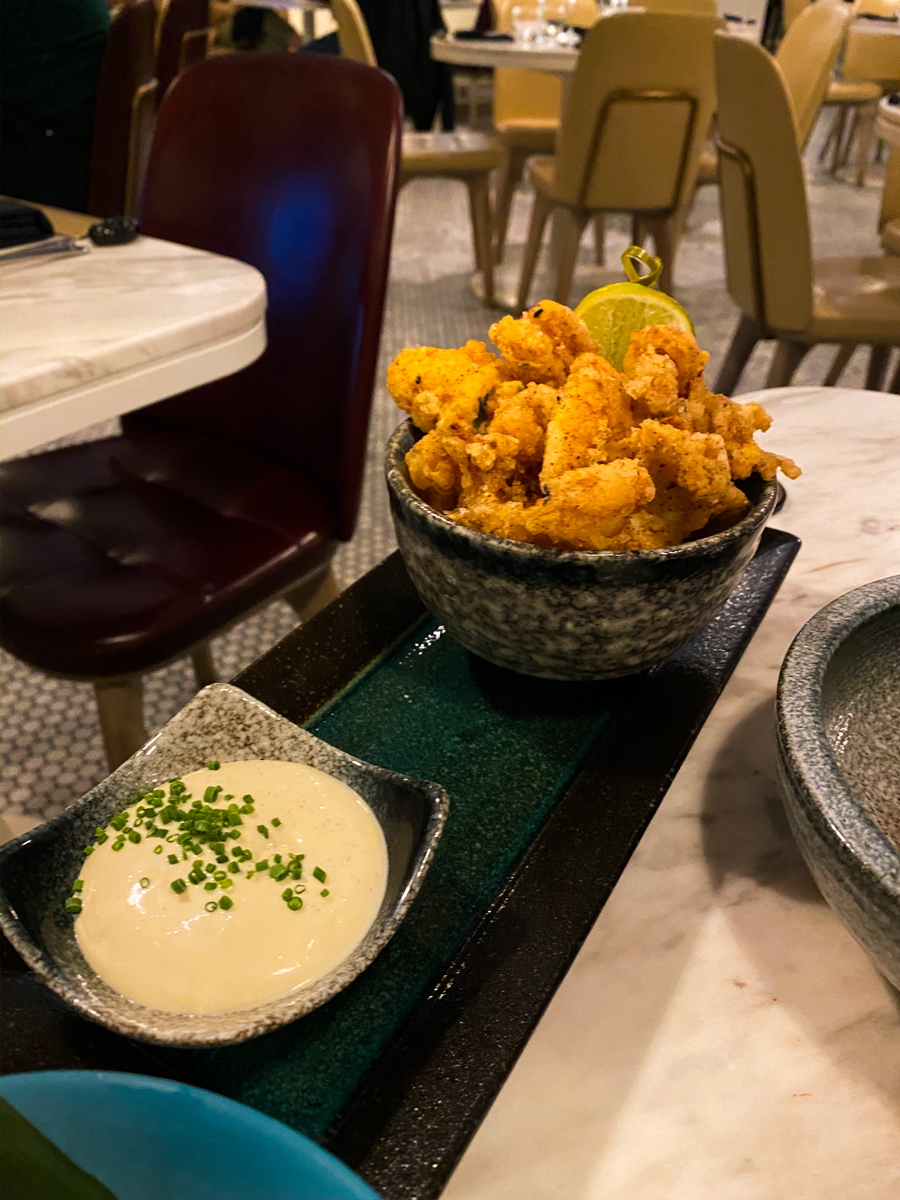 Veggie chicken tempura with creamy spicy mayo and chilli ponzu.  Grilled corn on the cob, chilli lime, cayenne pepper and Mexican cream cheese.  Black Pearl-peppered calamari with tequila lime sauce. 
It wasn't hard to see why Peter St Kitchen was named as '2019's 'Best Luxury Restaurant in the UK' at the British Restaurant Awards.  The food was utterly delicious and packed with flavour.  I really loved the unique Mex-Japanese fusion concept.  Peter St Kitchen is a fantastic option if you are looking for something a bit different.    
If you fancy dining at Peter St Kitchen yourself, you can find it at the Edwardian Hotel in Manchester. 
It was recently my birthday and to celebrate we went for dinner at The French at the Midland Hotel in Manchester.  It's a restaurant that I'd been wanting to go to for some time.  Renowned Manchester chef, Adam Reid, has helped to put The French on the map, having...