The Menabrea brewery is the oldest in Italy.  Located in the small city of Biella, it has been operating for five generations, dating back to 1864.  The age-old production process remains largely the same to this day.  Menabrea is brewed underground in caves which provide perfect brewing conditions.  The brewery's location on the foothills of the Italian Alps means that pure alpine glacial water is utilised to make the beer, giving it a crisp, refreshing flavour.  When I was invited by 
Menabrea
to Italy to see its production process and learn more about its fascinating back-story, it was an offer that I simply couldn't refuse.
We started off with a glimpse of the mesmerising bottling process, inside Menabrea's state-of-the-art factory.  The speed of the process was incredible.  Menabrea is one of the most popular beers in both Milan and Turin, so a lot of it must be produced to meet the demand.
Despite the fact that we had just landed in Italy and it was only 10am, the Managing Director, Franco Thedy (pictured below) grabbed some bottles right off the production line and insisted we try Menabrea beer for ourselves.  "It's the freshest beer you will ever taste" he said as he raised his bottle.
Witnessing the Menabrea production process from start to finish and enjoying our fair share of the finished product was great fun.
Menabrea beer is available in a number of bars and restaurants across the UK, and will hopefully land in shops soon too.  If you happen to spot it, I highly recommend giving it a try.  I am certainly looking forward to my next Menabrea – be it in Italy or back home in the UK.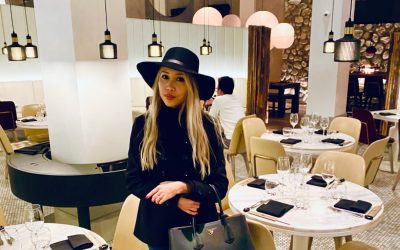 We have discovered lots of new favourites in our attempt to explore more of Manchester's restaurant scene and Peter Street Kitchen is a new addition to the list.  Peter Street Kitchen is somewhere that had slipped under my radar which we happened across when browsing...