London Cocktail Week is in full swing so to celebrate I thought that I would show you one of my favourite cocktail destinations in the city – Aqua at The Shard.  
Aqua is a great place to go if you are visiting the city as it has some of the best panoramic views to be enjoyed in London – in clear sight are iconic landmarks such as London Bridge.  I never tire of a good view so I love going to Aqua when I am visiting London.
Aqua has a wonderful wine and cocktail menu.  I opted for Breakfast at Tiffany's, made with Belvedere Vodka, lemon, rose liqueur and raspberry syrup.  For my non-alcoholic friend, fruity mocktails were made especially for her by the mixologist.
Aqua at The Shard offers drinks, dinner, afternoon tea, lunch and brunch, so it's a great place to visit whatever the time or occasion!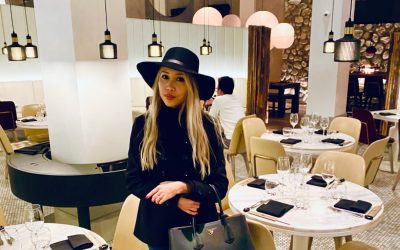 We have discovered lots of new favourites in our attempt to explore more of Manchester's restaurant scene and Peter Street Kitchen is a new addition to the list.  Peter Street Kitchen is somewhere that had slipped under my radar which we happened across when browsing...